Meet ACE, the humble four-seater shop recently opened by the highly skilled barista, Ashleigh Duncan and The Cross Street Market's toastie master, Tony Downing. Taking over what once (a long time ago) was the candy counter of the Capitol cinema, Ashleigh and Tony have created ACE — an intimate, welcoming spot where people can go for a premium-quality cup of Joe and artisan toasted sandwich.
From the moment you step inside ACE, you're greeted with the rich aromas of Miller's coffee beans brewed by Ashleigh. We highly recommend her oat milk creations (ours was one of the best oat flat whites we had ever tasted). The flavour of the coffee beans was potent yet smooth and the milk carried the same creaminess as regular whole-fat milk. It was so good we didn't want the cup to end.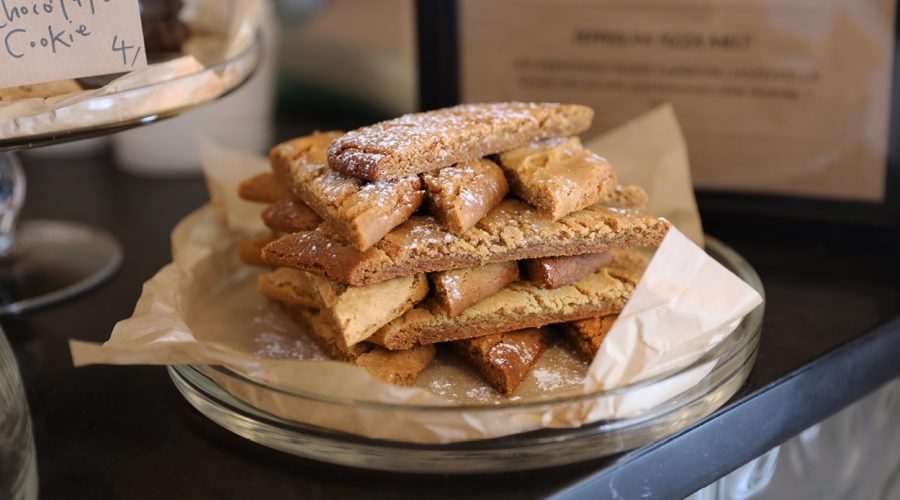 Aside from her epic skills as a barista, Ashleigh is also a talented baker. ACE's counter showcases an array of cookies, all of which are handmade by Ashleigh and push the boundaries of the regular chocolate chip. The triple chocolate, for example, is rich in cocoa with large chunks of white chocolate speckled throughout. Whereas the white chocolate and macadamia cookie incorporates rice bubbles for a crispier more airy texture. But it was the chewy caramel ginger Swedish shortbread that really stole the show for us. Replicating the flavours of a classic gingernut cookie, but boasting a more soft and chewy texture, it makes for the perfect dunking companion with a strong cup of coffee.
If you're after something more hearty, the toasted sandwiches are not to be passed up. During his days at The Cross St Markets, Tony built a reputation for his epic cheese toasties and he has brought them to ACE in all their glory. The sammie menu comprises three different variations (all of which change depending on the availability of ingredients) but the two that we tasted were everything we sought in a toastie, and more.
The Second Breakfast comprised a fried egg, a hash brown and Swiss cheese, served with a side of tangy Rocket Fuel sauce and offered a mouthwatering range of textures — from the buttery toasted bread to the crispy yet fluffy hash brown. The Cheese n' Onion (which was our favourite by the way) included pickled onion for an extra kick as well as melted cheddar and parmesan cheese and came with a side of sweet tamarillo and plum chutney which enhanced the sourness of the onions beautifully.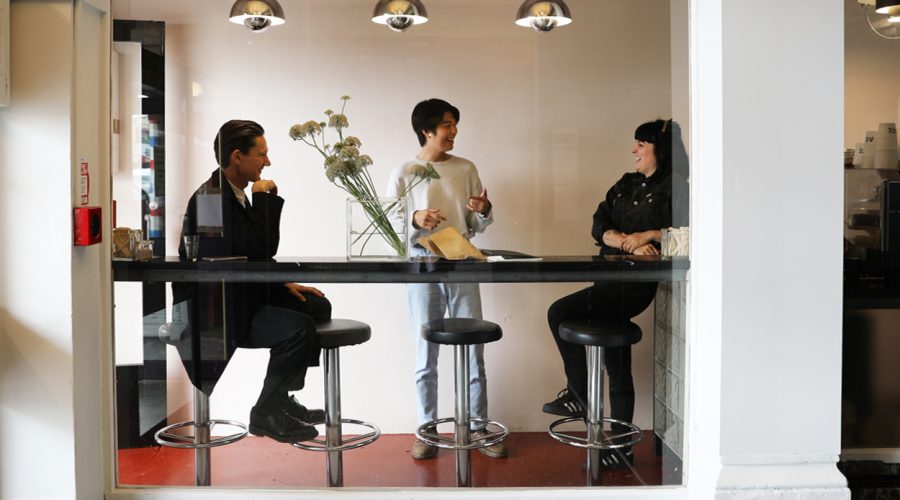 It's no news that Dominion Road is home to some of the tastiest food in Auckland, which means that ACE is set to fit right in. From its cute fit out to its tasty food, it's the perfect place to make your everyday coffee stop and even if you're not based in the area, is well worth a visit.
Opening hours:
Monday: Closed
Tuesday — Friday: 7am until 3pm
Saturday & Sunday: 8:30am until 3pm

ACE
606A Dominion Road,
Auckland