For chasers of the sun who want to get the most out of summer, the south of New Zealand is in an advantageous position — experiencing the country's longest days of light. With more time, and fewer crowds, now is a great time to explore the world-class adventures in Queenstown, the Doubtful and Milford Sounds and Stewart Island.
Insert yourself into these landscapes and start 2022 with a renewed sense of wonder.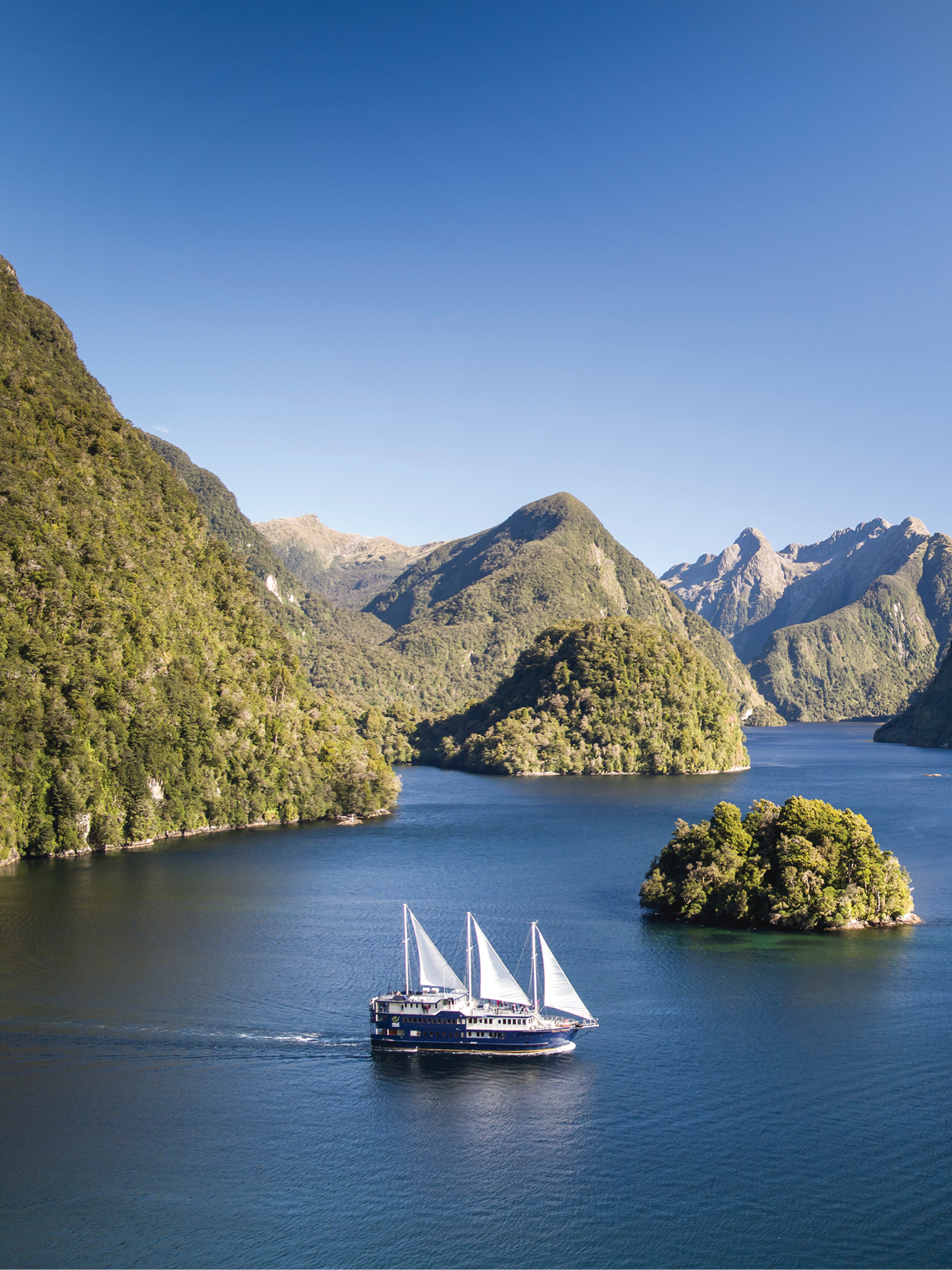 Surround yourself in the Sounds of Fiordland
To really unwind, head out for an overnight, off-the-grid cruise in the bygone beauty of Fiordland National Park. Real NZ's Doubtful Sound Overnight Cruise and Milford Sound Overnight Cruise offer an unforgettable experience, immersed in prehistoric-seeming nature with the modern comforts of a specialist guide and private chef onboard.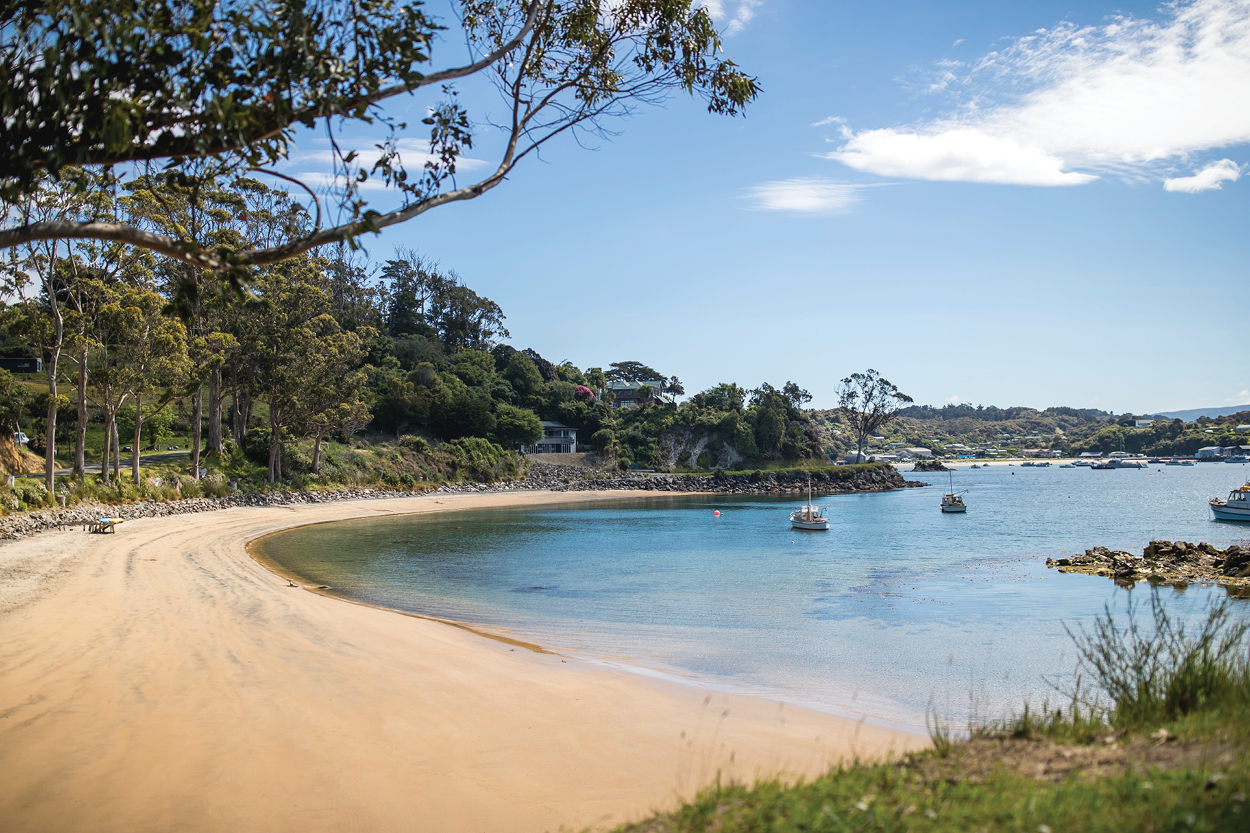 Escape to an island paradise
At the far end of the Land of the Long White Cloud, Rakiura Stewart Island is known as one of the best places to watch native birdlife and to catch the Southern Lights dance through the night sky. But don't spend all your time looking up — in the warmer months, the Island is also known for its secluded, sandy beaches, which rival those located much higher up in the Pacific. Stay at the idyllic Stewart Island Lodge, then get your heart rate up during the day by hiking the Rakiura National Park or going on a guided walk in Ulva Island Wildlife Sanctuary or the Wild Kiwi Encounter at Little Glory Cove — the latter two are reached by a peaceful water cruise.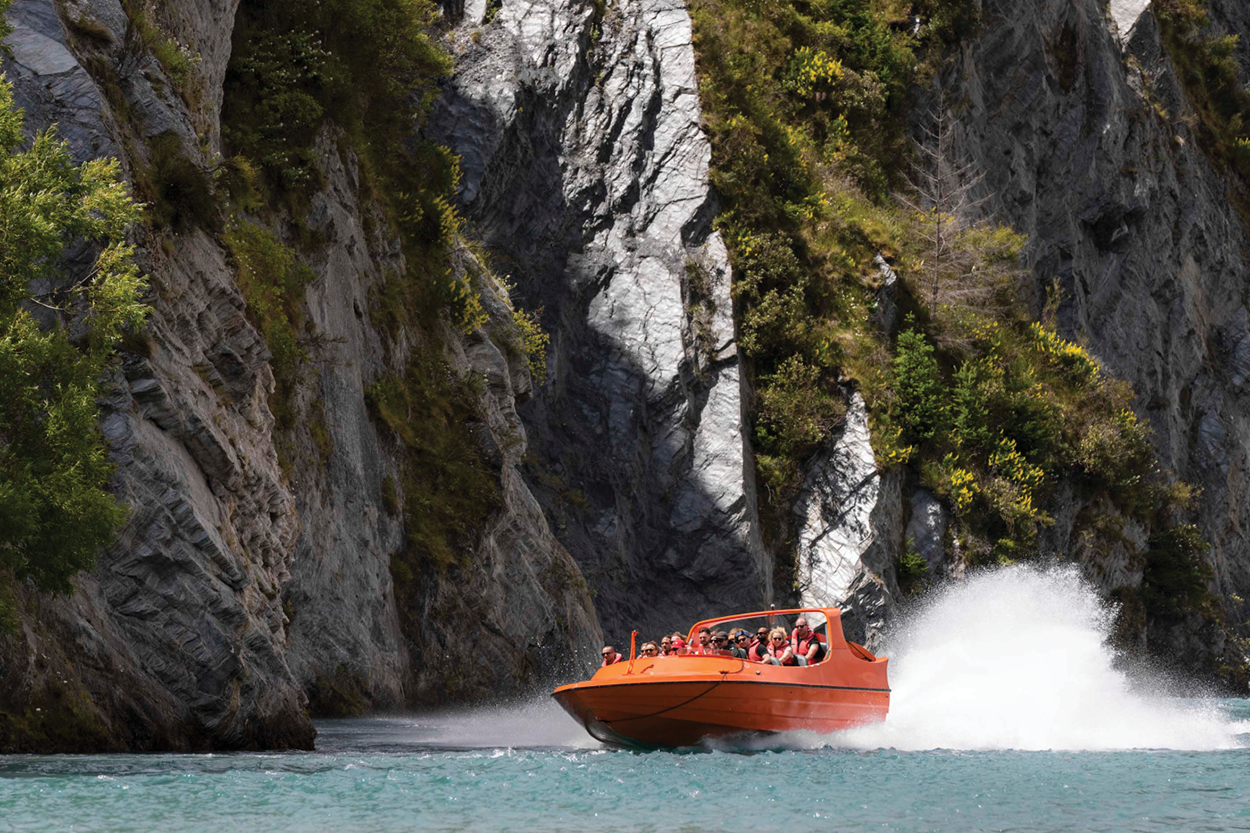 See what awaits in the Adventure Capital
Queenstown has long been the home of adventure in New Zealand, but when was the last time you got amongst the action? The iconic Queenstown Jet Boat experience is sure to reinvigorate both new and repeat visitors, racing down the Kawarau River at speeds of up to 95kmph. And for those who love to ski Cardrona, get to know another side of the Alpine Resort with its Mountain Carting experience, the only one of its kind in New Zealand.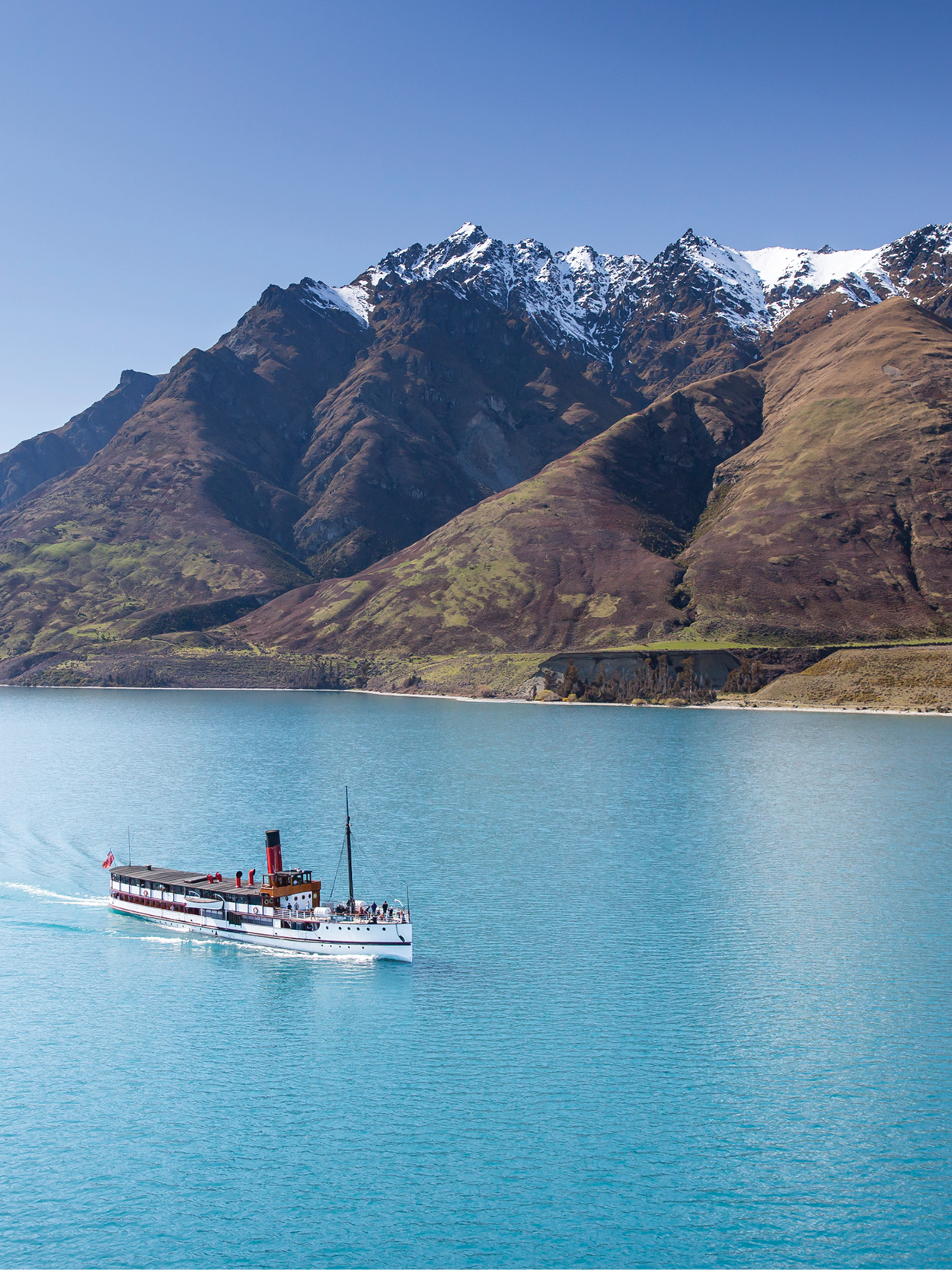 Dine in luxury on the lakefront
One of Queenstown's most impressive dining experiences isn't even in town. Rather, it's reached from the iconic TSS Earnslaw steamship, which glides from Lake Wakatipu to Walter Peak High Country Farm. The Gourmet Barbecue long lunch or dinner at the Colonel's Homestead Restaurant offers a slice of southern hospitality, with a whole new outlook.
South for summer? Breathtaking.