When considering where to holiday this year, why not escape to a beautiful private island in one of the archipelagos of South-East Asia? From Indonesia to Cambodia, Malaysia to Thailand, meet the luxurious, off-the-grid getaways that you should definitely consider for your next break.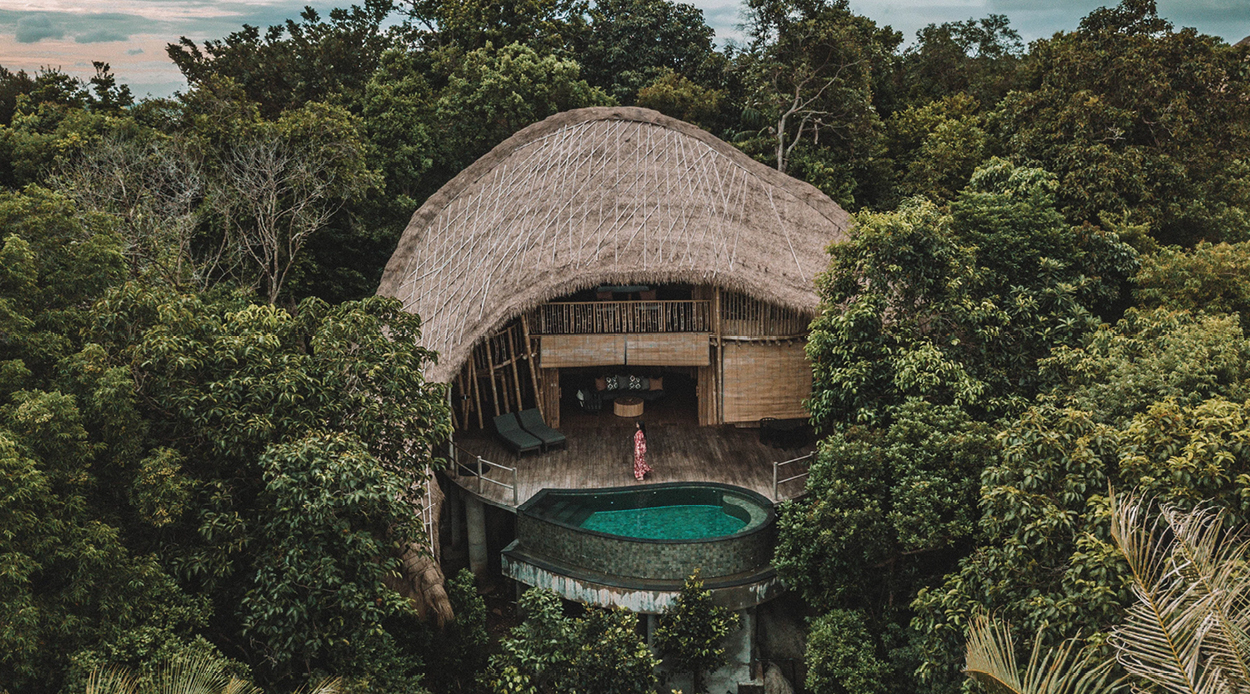 Cempedak Private Island
Indonesia
If you are seeking a secluded luxury retreat, look no further than Cempedak Private Island. This 17-hectare paradise is located nine kilometres off the coast of Indonesia's Bintan. Framed by white sandy beaches and crystal clear waters filled with an abundance of diverse marine life, this exquisite island is as perfect for snorkelling and diving as it is for lounging in the sun, or indulging in some much-needed R&R at the spectacular spa. The accommodation includes spacious villas and cottages, each boasting their own plunge pools and sprawling decks, and made using natural materials designed to blend seamlessly into the verdant surroundings. Outside the infrastructure of the resort itself, most of Cempedak Private Island is taken up by an extraordinary rainforest, carefully preserved as a sanctuary. 
At the restaurant, guests are treated to delicious, fresh seafood and other traditional Indonesian dishes, all prepared at the hands of local culinary maestros using ingredients sourced from the Cempedak's farm in Bintan. Dining at the restaurant is an experience in itself, with guests able to enjoy their meals while taking in the stunning views of the island and the sea beyond. This really is the perfect destination for those looking for a break from the hustle and bustle of everyday life and indulge in a truly exclusive escape.
—
How to get there
Cempedak Island can be reached via a direct, one-hour ferry from Singapore's Tanah Merah Terminal to Bintan, followed by a one hour car journey across Bintan, and finishing with a 30-minute speedboat ride to reach the Island.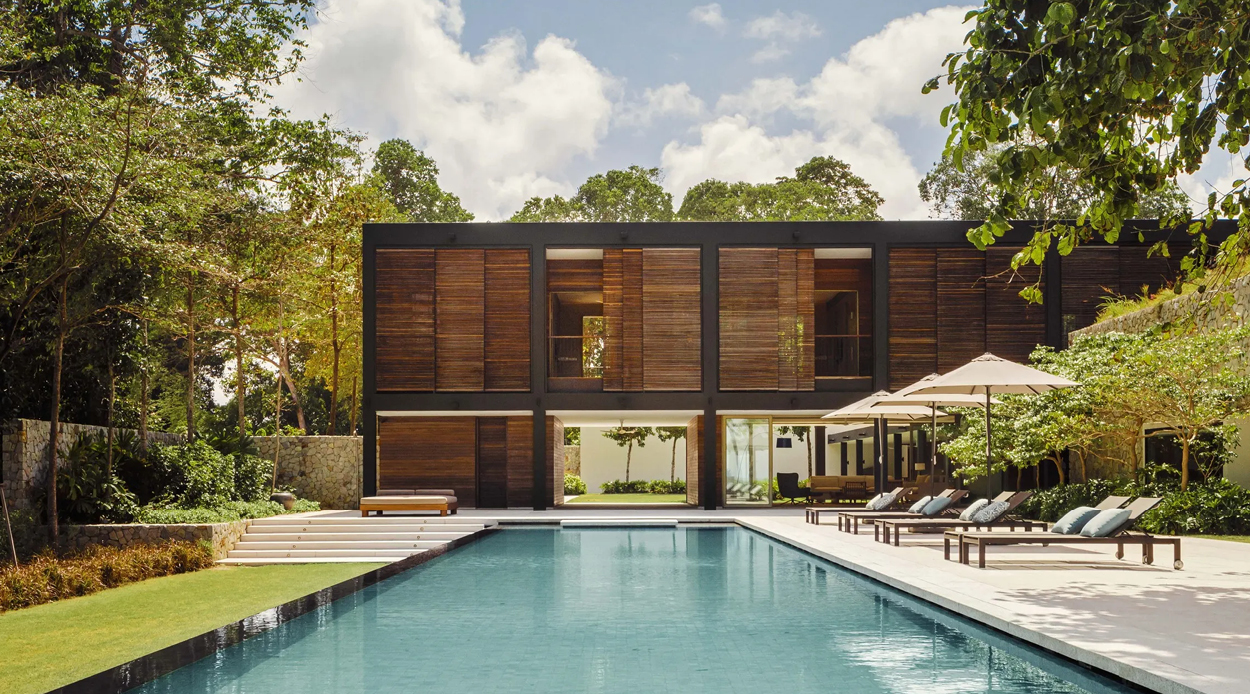 One&Only Desaru Coast
Malaysia
On the South-Eastern shoreline of Malaysia, nestled in 128-acres of pristine beach and lush jungle, sits the magical One&Only Desaru Coast resort, a breathtaking, luxurious hideaway that offers a gateway into one of the most incredible natural landscapes in the region. 
Designed by the renowned architect Kerry Hill, the resort itself is simple but undeniably sumptuous, with elegant, clean lines, contemporary details and a comfortable, calm atmosphere. Once there, guests can find peace and quiet in their spacious suites, each boasting large bedrooms and private plunge pools with views either into the rainforest or over the ocean. For those travelling with a group and seeking an extra-special experience, the resort's Villa One is a generous, two-storey, four-bedroom accommodation with its own 27-metre pool and private spa room, complete with the essential personal butler.
Beyond the exceptional service, One&Only Desaru Coast offers a number of enticing activities, from journeys into nature, to world-class golf (at the renowned Els Club nearby) to innovative wellness experiences. It is also the perfect place for foodies, offering a variety of restaurants and bars to satiate any taste or proclivity. 
—
How to get there
Simply fly directly from Auckland to Singapore before boarding a ferry at the Tanah Merah Terminal directly to Desaru Coast. The journey is only one and a half hours. Upon arrival, you will be greeted by a private, luxury car transfer and driven five minutes to your final destination.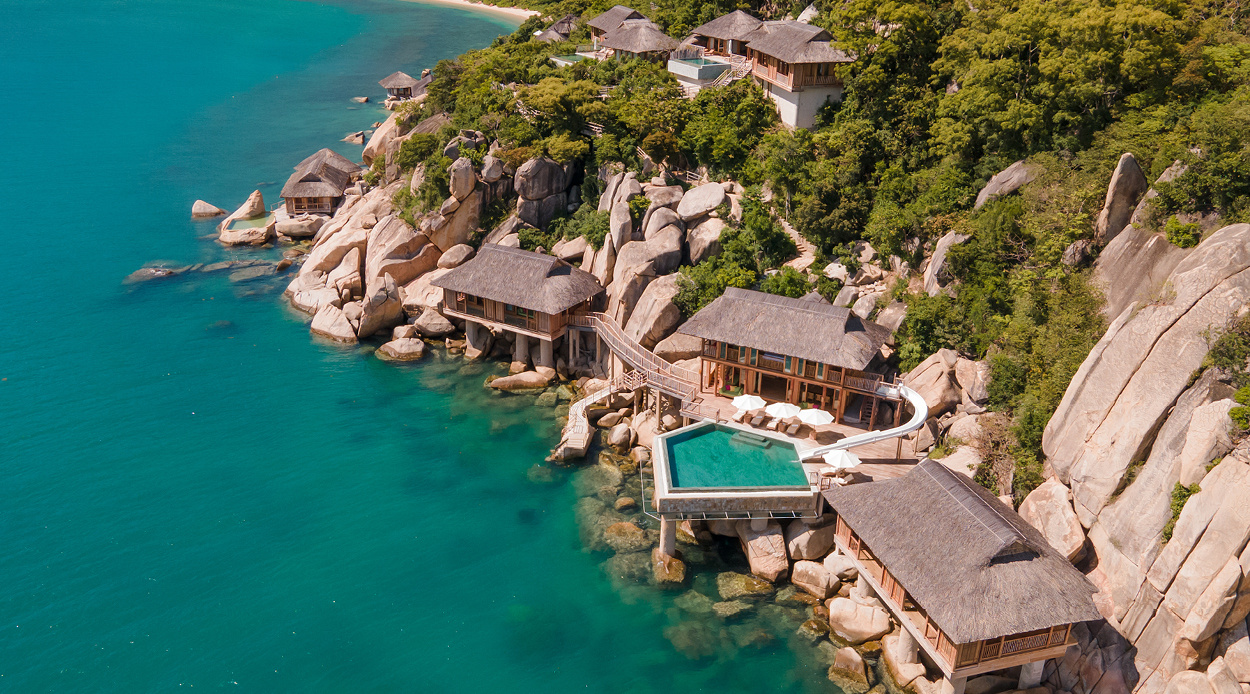 Six Senses Ninh Van Bay
Vietnam
To stay at Six Senses Ninh Van Bay is to feel as though you are on a remote desert island, despite the fact that this incredible resort is actually in Vietnam, situated on a dramatic bay looking out to the East Vietnam sea, which is only accessible by boat. And when guests see the impressive rock formations, beautiful beach and jaw-dropping, mountainous backdrop that comprise the setting here, it's easy to see why 'seclusion' is the first word that comes to mind. 
The resort's accommodation is made up of single-bedroom and multi-bedroom villas, either on the beach, nestled in between the rocks, over the water or perched on the mountainside, all of which offer views out to the water. Adding to the air of luxury is the full-service spa and wellness centre, where guests can indulge in massages and facials, yoga sessions and traditional Vietnamese treatments.
The hills behind the resort are home to a protected population of endangered Langur monkeys, with guests able to organise guided hikes into the mountains to see these incredible creatures for themselves. This idea of conservation and sustainability extends to every aspect of the resort, with Six Senses Ninh Van Bay operating various clean water programmes for the local community, cultivating an extensive organic garden, and promoting renewable energy with its innovative, solar hot water system. 
From total relaxation to outdoor adventure, this resort has something for everyone, and is guaranteed to make any guest feel like they are well and truly off the grid.
—
How to get there
Fly from Auckland to Ho Chi Minh City via Sydney, before jumping on a direct flight to Cam Ranh Airport. There, you will be met by Six Senses representatives and driven one hour to a private lounge before a quick, 20-minute boat ride to reach the resort (only accessible by water).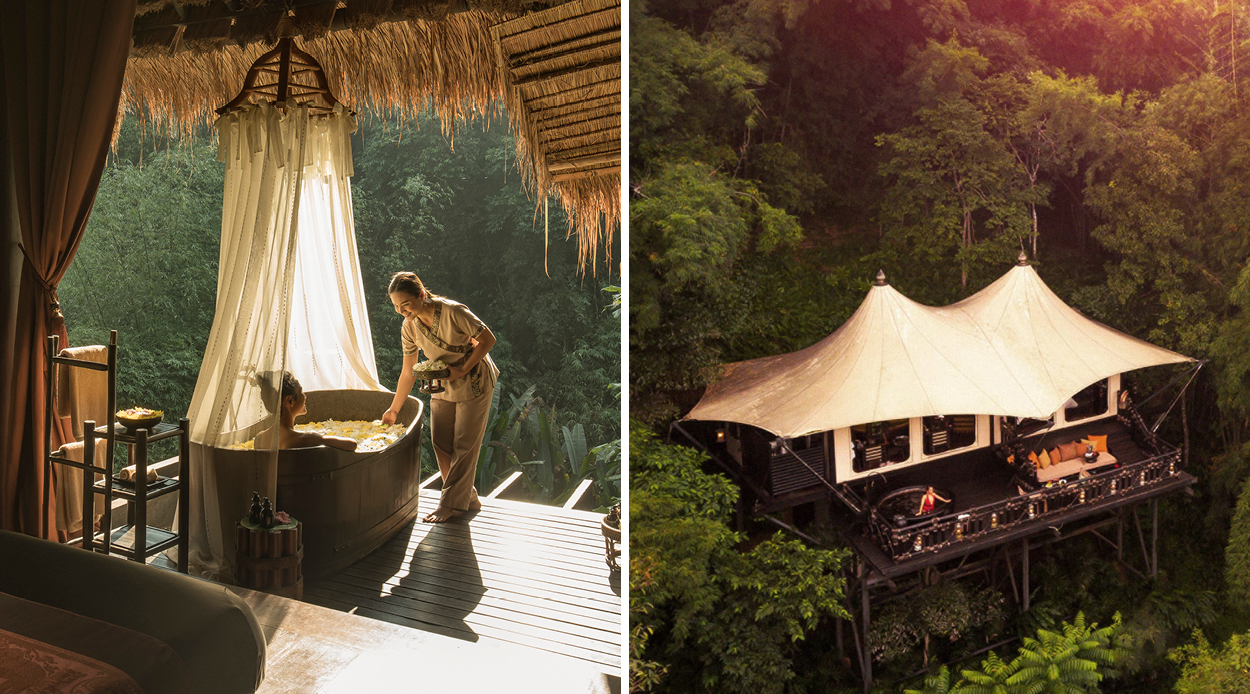 Four Seasons Golden Triangle
Thailand
Nestled in the heart of Thailand's Golden Triangle (where Thailand, Myanmar and Laos merge) a region known for its verdant and wildlife-rich bamboo forests, the Four Seasons Golden Triangle offers a unique blend of Thai culture and modern luxury. Made up of only 15 glamping tents (and a six-person Explorer's Lodge), each with its own private balcony and breathtaking views, the resort offers unprecedented immersion into nature and opportunities for guests to explore the surrounding jungle via guided hikes, elephant walks, boat rides down the Mekong River or activities with local villagers. 
There is also a range of incredible dining experiences available to guests, from Nong Yao restaurant serving a mix of traditional Thai, Burmese and Laotian cuisine, to riverside picnics to al fresco, candlelit dinners in the elephant park. Any stay at the Four Seasons Golden Triangle is guaranteed to be utterly unforgettable.
—
How to get there
You can fly directly from Auckland to Thailand's Chiang Rai International Airport, where Four Seasons staff will arrange to greet you with a luxury vehicle transfer service. The drive from the airport to the resort is 70 minutes.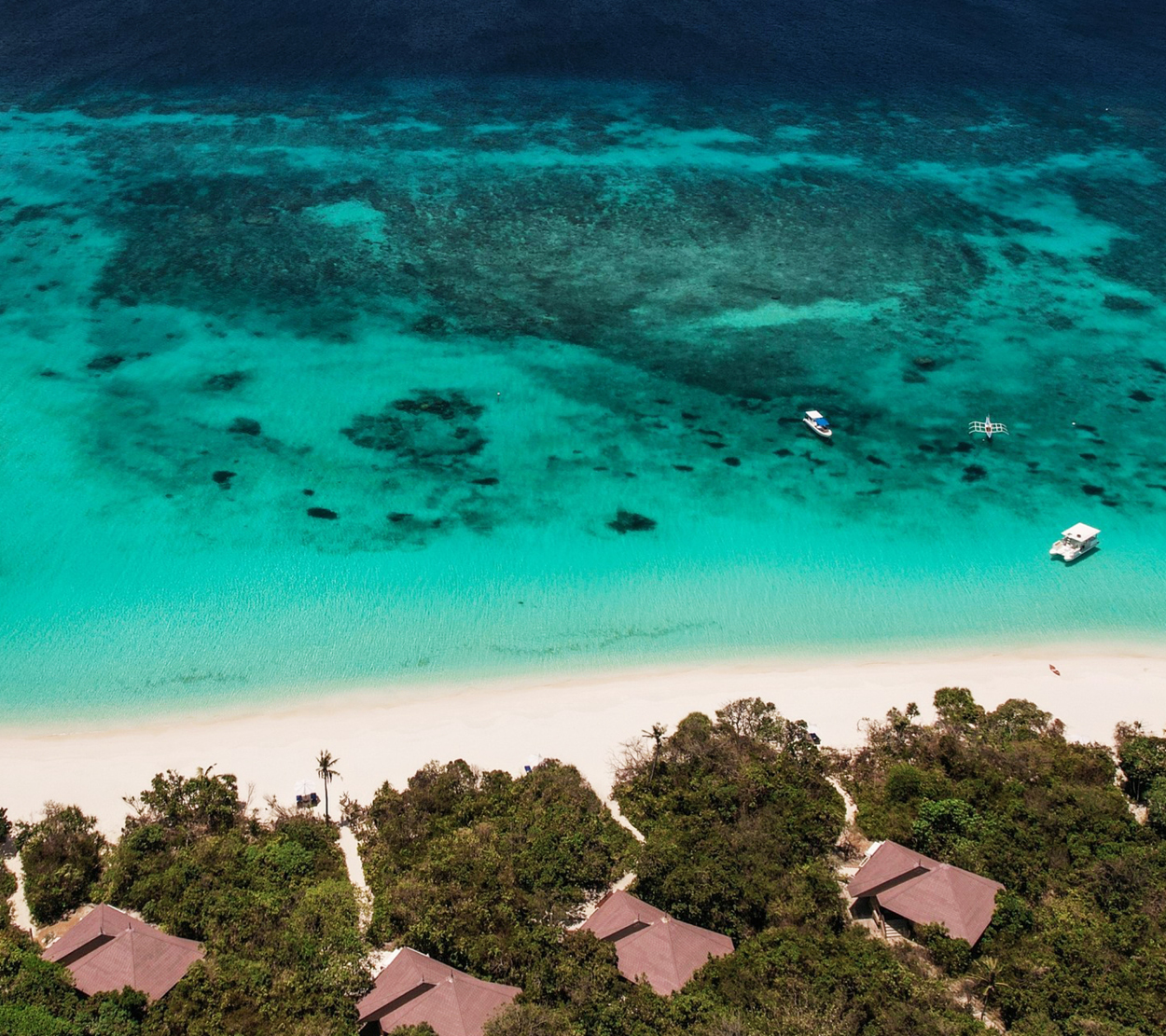 Amanpulo
Philippines
Leave the daily grind well and truly behind at Amanpulo in the Philippines. Set on Pamalican private island in the Cuyo Archipelago of northern Palawan, this exceptional resort gives new meaning to 'off the grid.' Here, guests will be surrounded by soft, white sand beaches, deserted coves, crystal clear waters and a lush forest landscape, all of which they can appreciate from the comfort of their spacious Casita rooms or multi-room villas, offering much-needed moments of quiet respite. 
For those seeking to balance their wind-down time with unforgettable experiences, Amanpulo offers a range of aquatic adventures like kite surfing, snorkelling, cruises and yacht charters, alongside on-land activities like bird watching and stargazing (made even more spectacular through the resort's astronomical refracting telescope). 
Elsewhere, Amanpulo's dining options are vast and varied, inviting guests to indulge in an array of delicious Filipino, Malaysian, Japanese and Western cuisine, and enjoy the freshest seafood and organic produce, sourced locally. There is also, of course, an expansive spa on the island for those needing some extra relaxation. 
From its remote location to its exquisite weather to its world class, on site amenities, Amanpulo is the ultimate escape. 
—
How to get there
From Auckland, it will take you two flights to reach Manila's Ninoy Aquino International Airport. Once there, Amanpulo's team will meet you with a transfer to the nearby Amanpulo Lounge, where you can wait for your private, scheduled, 70-minute flight to Pamalican Island.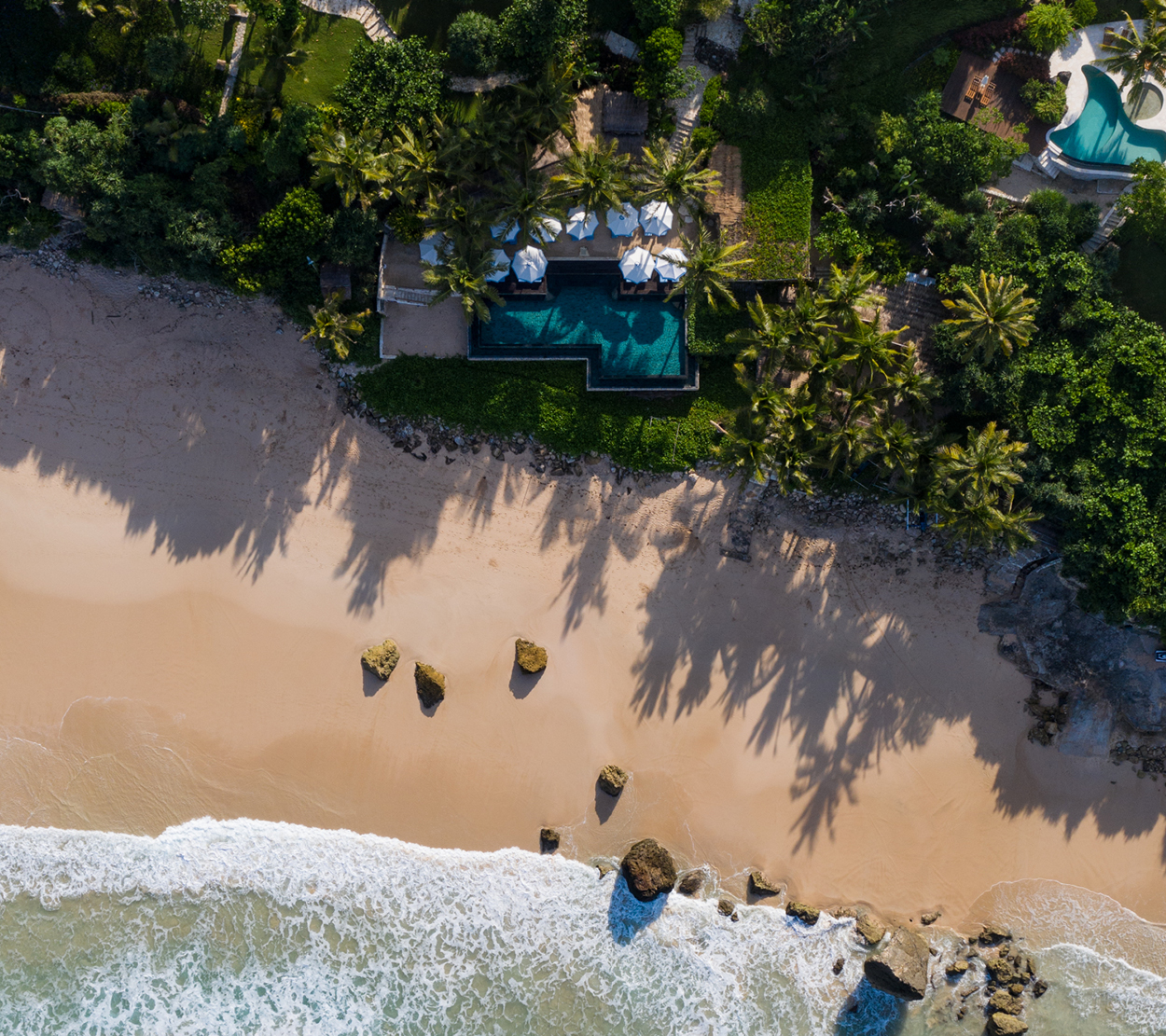 Nihi Sumba
Indonesia
This stunning resort, located on the island of Sumba, about 400 kilometres to the east of Bali, is widely acknowledged as one of the best resorts in the world. Offering a masterclass in understated luxury, Nihi Sumba provides its guests access to globally-sought-after surf breaks, the best sport fishing in Indonesia and a raft of breathtaking activities designed to immerse guests into nature. It is also incredibly luxurious, with accommodation comprising only 27 unique villas, each with its own private pool, views out to the Indian Ocean, and the kinds of amenities that will make anyone feel immediately at home. 
The main objective of the team at Nihi Sumba has always been to offer an 'off-script vacation,' which means that guests can have a bespoke itinerary created to shape their stay — depending on exactly what they are after. Whether it's bird watching in the jungle or swimming in the crystal clear waters of Weekuri Lake after enjoying an al fresco picnic, or exploring the island on horseback thanks to Nihi Sumba's world-class Sandalwood Stables, Nihi Sumba's particular brand of personalised hospitality is guaranteed to make any stay here utterly spectacular.  
—
How to get there
Fly direct from Auckland to Bali's Ngurah Rai International Airport in Denpasar, before jumping on one of the daily flights from there to Sumba Island's Tambolaka Airport. Private plane charters are also available.