When it comes to taking a holiday, no doubt Lynne Parker craves some lowkey relaxation to offset her busy day-to-day, running her successful eyewear boutique Parker & Co.
Having founded the business 27 years ago, Lynne and her team have become the go-to for those seeking the most stylish and high-quality frames in the country, sourced from global fashion houses like Celine, Dior, Gucci and Victoria Beckham, plus acclaimed eyewear brands like Moscot and Garret Leight. While, in pre-Covid times, Lynne would be jetting off overseas to eyewear fairs in Europe, she has been exploring closer to home and rediscovering its beauty — as we all have.
Lynne recently spent some time on Rakiura, Stewart Island, and was utterly charmed. Here, she shares her must-do itinerary.
"Rakiura (Stewart Island) is New Zealand's third-largest island, located 30 kilometres south of the South Island, across the Foveaux Strait. If you want to experience a slower pace of holiday with a focus on nature, sea, wildlife and nightscapes, then Rakiura is a stunning spot to visit.
You can get to Rakiura via a 15-minute flight from Invercargill. It's a small fixed wing plane (a bit of a shock for a nervous flyer) but I lucked out and had calm crossings and the views were fabulous.
If you ask nicely, you can sit next to the pilot and have the real birds-eye view. Slightly longer and a little more weather dependant is the ferry, which departs from Bluff and takes approximately one hour.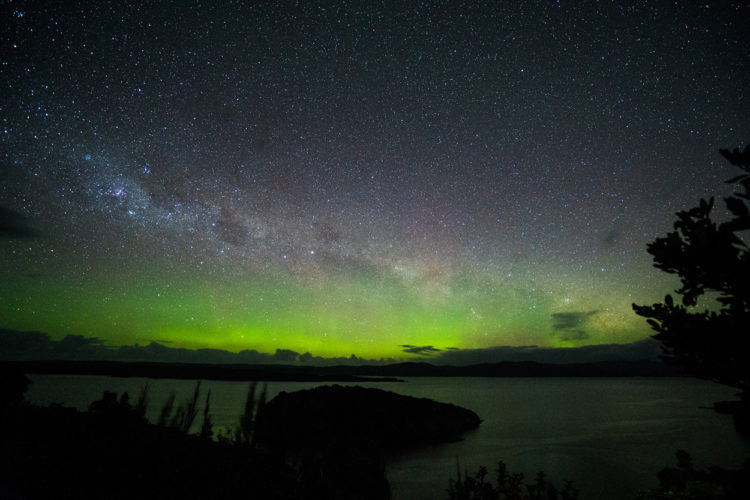 Where to stay
There is a variety of accommodation to check out on Airbnb, but book early. With Covid and our borders closed, New Zealanders are discovering Rakiura and accommodation is limited.
Some houses come with complimentary vehicles. This was the first indication of the slower, more community feel of the island. Our ute was left at Oban town for us to collect on arrival with the keys in, unlocked and ready to go. Other accommodation suggestions are Church Hill Boutique Lodge, Observation Rock Lodge and Rakiura Lodge.
Wherever you are staying, don't forget to take time one evening and look up. Rakiura was awarded Dark Sky accreditation in 2019 and the night sky is incredible.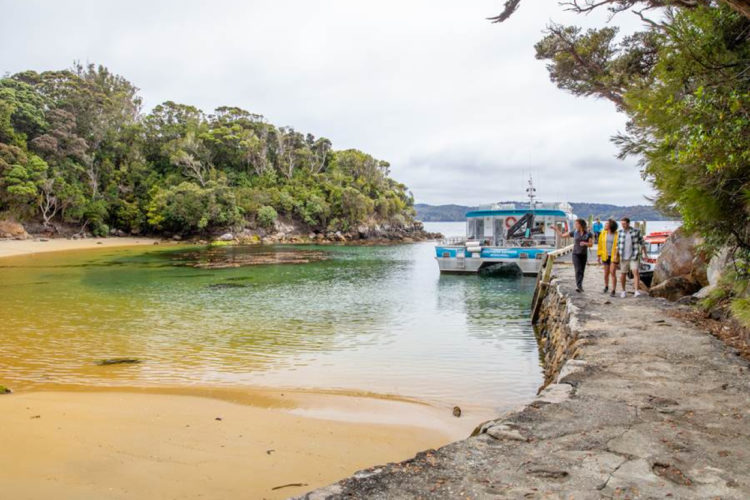 What to do on Rakiura
There is no nightlife on Rakiura, unless you count the Sunday Pub Quiz at the South Sea Hotel, which is a must if you are in Rakiura on a Sunday night. The local recommendation is to go early to book your table.
Ulva Island is a must, as it's one of New Zealand's few pest-free open sanctuaries. A short 10-minute water taxi ride from Golden Bay will take you there, where you can spend a couple of hours strolling around the easy walking tracks. We saw kererū, saddleback, South Island robin, and weka; some are lucky enough to spot the Stewart Island brown kiwi but they were hiding the day we went. Ulva also has stunning beaches, so take a picnic and maybe have a swim if you feel like braving the cold water. Picnic provisions or packed lunches are available from the Four Square in Oban.
One of New Zealand's Great Walks, the Rakiura Track, is awesome if you are a keen tramper and have three days to spare. Otherwise, like us, you can just walk part of it as a day hike. Water taxis can be booked to drop you off or pick you up.
If it rains, you can pop down to Rakiura Jade, where master carver Dave Goodin will help you carve your own pounamu.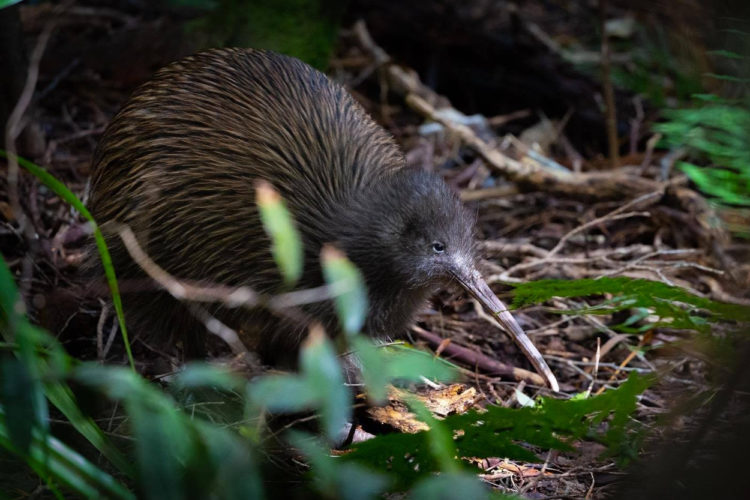 Other activities to do on Rakiura
Fishing: Spending a day or half-day out fishing for blue cod with locals — Fluff on the Rawhiti or Chook on the Tequila will ensure you have a great day, come back with fresh fish and some great local stories.
Kiwi spotting: Beaks and Feathers have access to private land on the main island and will take you to spot kiwi after dark. Real Journeys kiwi experience includes a catamaran trip across the stunning Paterson Inlet to land at Glory Bay. After a short stroll through the bush, you'll arrive at Ocean Beach where you can spot the kiwi as they come to dig for sandhoppers in the sand.
Snorkelling, sea kayaking, electric bikes and guided walks are all available on Rakiura, just remember to book early. Check out the Rakiura Museum which has an extensive collection of items and photographs of Stewart Island's early settlements, offering a peek into life as it was.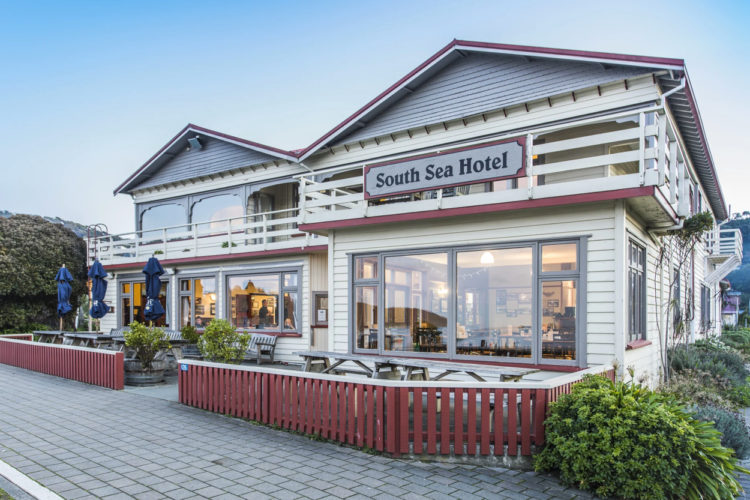 Where to eat:
South Sea Hotel: If you want to dine at the South Sea hotel restaurant, book early. Don't worry if you are not the organised type, as they serve the same menu in the lounge bar and public bar. Classic pub fare includes the likes of blue cod, salmon, mussels, steak, pizza and nachos.
Kai Kart Takeaways: Super fresh fish and chips and burgers from a caravan in the centre of Oban.
Fins and Feathers: Another food truck that opens at 10am to serve coffee and divine cream-filled doughnuts made fresh each morning. Sour cherry and salted caramel were our favourites to go with a long black. In the evenings there's a limited menu of one or two entrées, a couple of main options, burgers, slow-cooked lamb shoulder and duck fat potatoes. Seating is on a picnic table outside, so dress warmly.
Church Hill Restaurant: Book early as there are only a few seats each night unless you are a guest at the Church Hill Boutique Lodge. The ever-changing menu celebrates Southern delicacies such as muttonbird, paua, crayfish and greenbone.
Kiwi-French Creperie: Find crepes, cakes, scones and coffee at this cosy spot.
Four Square: Open every day, this store has all the essentials including a decent wine selection. Find pre-made sandwiches, fresh fruit and slices if you need to grab lunch before heading out for a days' tramping. The staff are super friendly."