I first experienced the rugged beauty of Aotea, Great Barrier Island, for an Easter camping trip around seven years ago, and it has had a firm hold on me ever since. This summer will mark my third year ringing in a new one on the island with some of my favourite people, and taking some much-needed time away from it all.
Larger than you might expect (285km2 compared to Waiheke Island's 92km2) there's plenty to see and do on Barrier, but the fact that it is just that bit further from mainland Auckland — and has no reticulated power or water — means life is a little more off the grid. And locals like to keep it that way. Get there on a 30-minute flight from Auckland on a small plane or take the four-and-a-half-hour journey on the Sealink ferry (this way you can also take your car).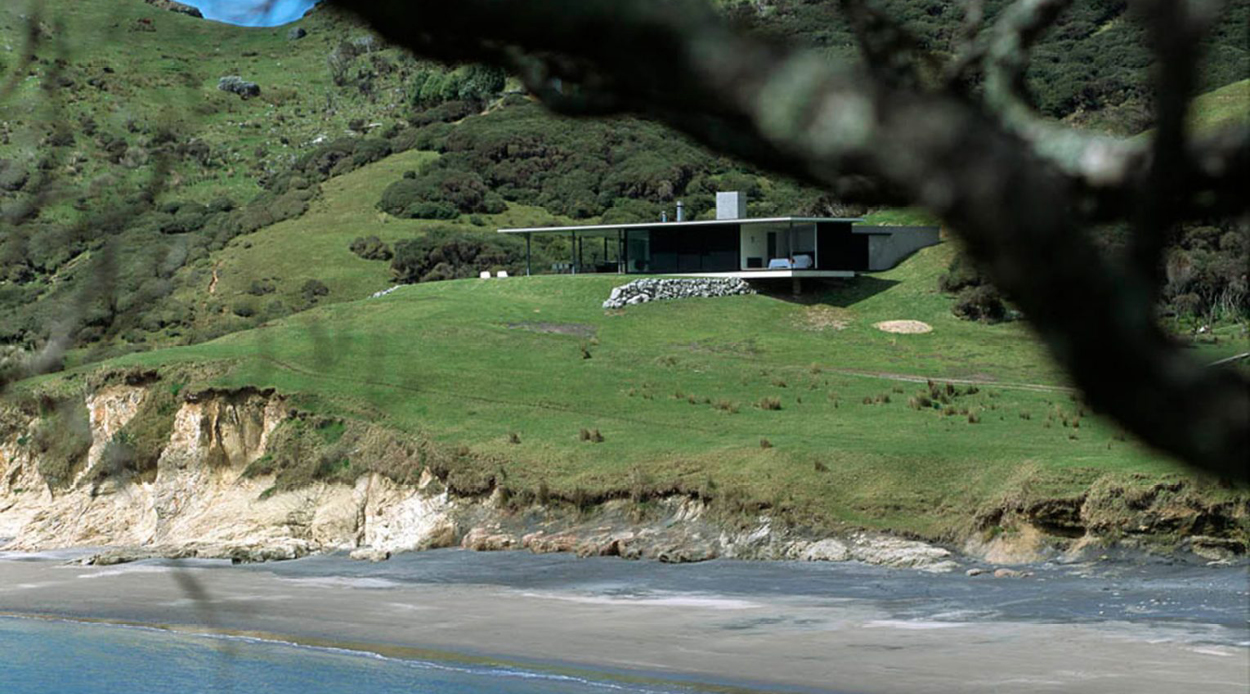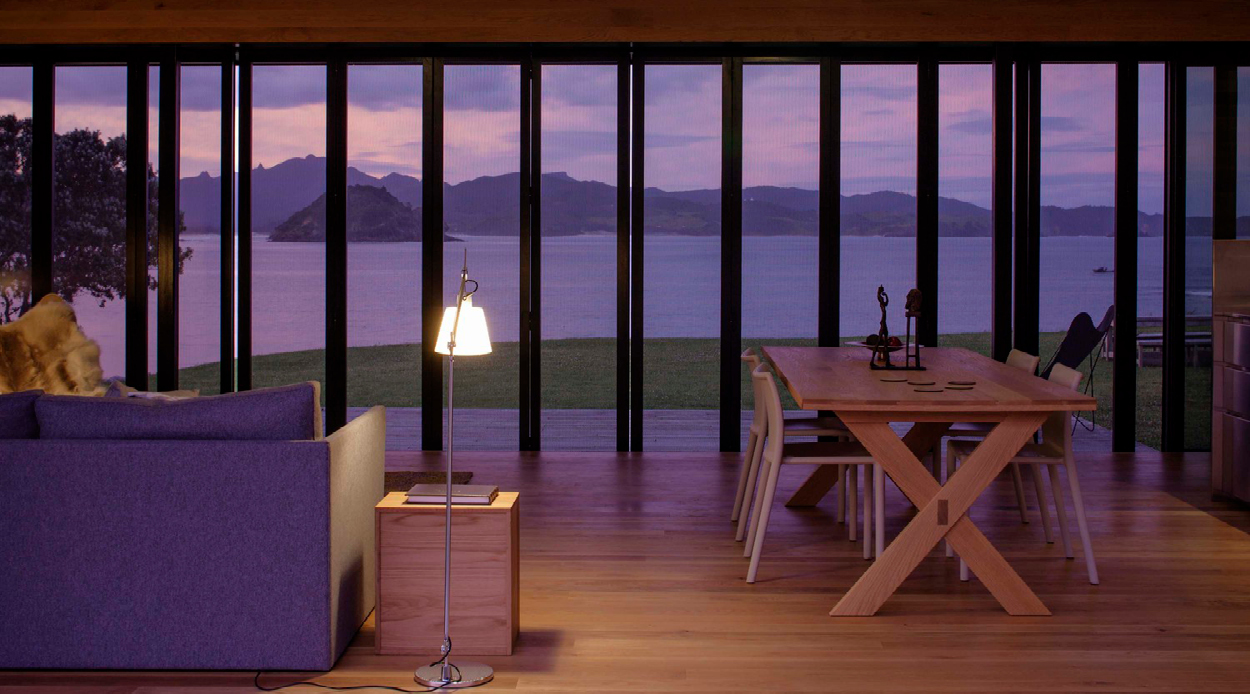 Where to stay
When you want to escape from it all but not sacrifice creature comforts, I suggest booking one of the Oruawharo properties —there's a four-bedroom Beach House or a two-bedroom Cottage on a 16-acre expanse of secluded land, 50 metres from the beach. Both were designed by renowned firm Fearon Hay Architects; the main beach house is a 185sqm, L-shaped building with breathtaking ocean views, high-spec facilities, indoor and outdoor fireplaces, a central entertaining courtyard and full-length glass doors that open completely to the elements. The adjacent cottage can be booked separately; perfect for smaller groups, it is special in its own right with two bedrooms, two ensuites and a well-appointed kitchen. Both properties allow you to self-cater with ease and enjoy the sweeping beach vistas.
Where to soak
An easy 45-minute walk through expansive bushlands will take you to the Kaitoke Hot Springs, a sulphurous, naturally heated stream with various deeper pools dotted along its length. If you're feeling adventurous, head along at sundown (don't forget to take a head torch) for a nighttime soak under the most incredible starry sky. (The whole of Aotea is a Dark Sky Sanctuary.)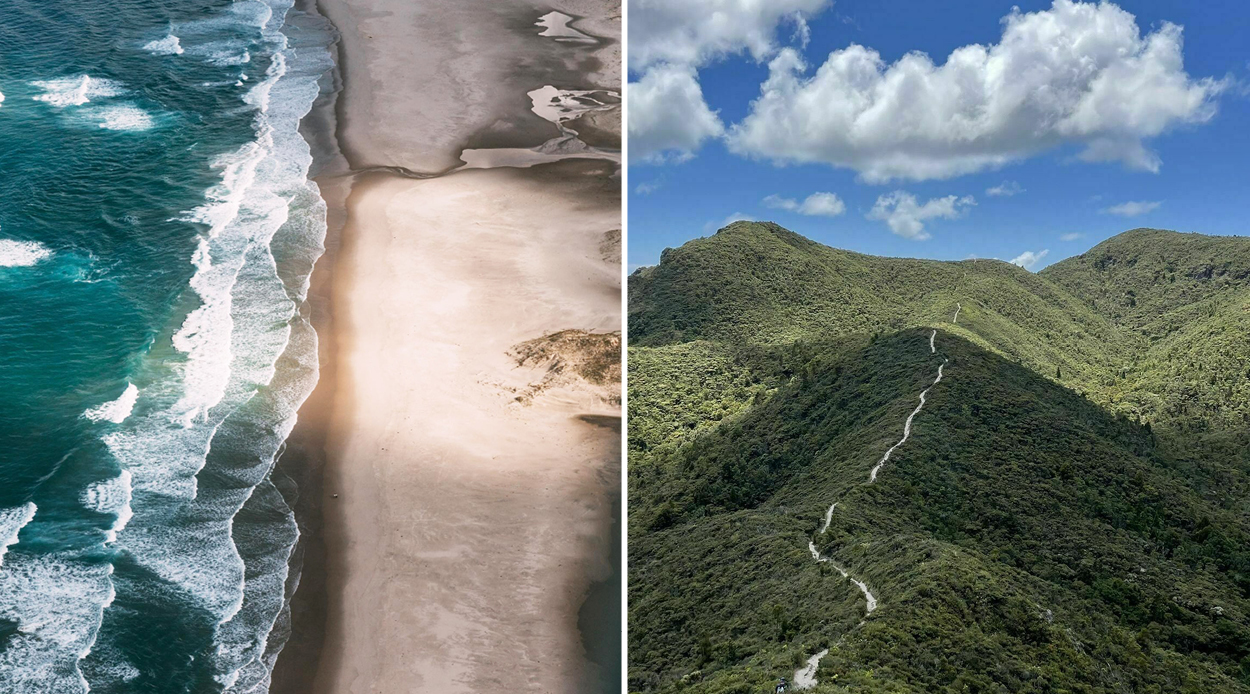 Best spots to swim and surf
If visiting Barrier in the summer, swimming every day (or multiple times a day) is a given. Many of the beaches are popular for both swimming and surfing — for those after calmer waters, head to Kaitoke, Blind Bay and Harataonga, whereas Awana, Medlands, Whangapoua and Okiwi usually have bigger, rolling waves to catch. Make sure you check the forecast as many of the beaches can be calm one day and more surfable the next.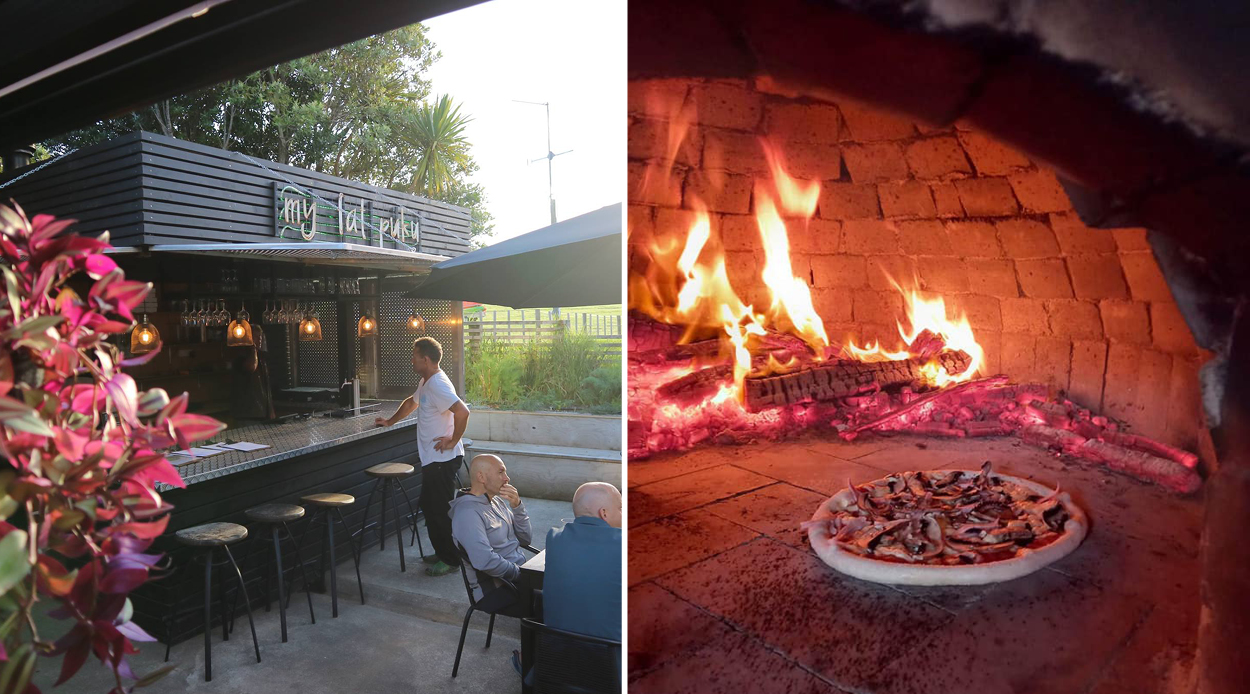 Where to eat
When we stay on Barrier for longer than a weekend, we self-cater by checking food boxes onto the plane or taking them with us in the car on the ferry. The island's general stores in Tryphena, Claris, Whangaparapara and Port Fitzroy also sell a good variety of supplies including fresh produce, milk and bread and liquor. Plan ahead and you could also order organic produce boxes from Okiwi Passion, a small independent farm in Okiwi Basin.
There are plenty of options for when cooking gets tiresome — Swallow Burger is a tiny hut that does some of the best burgers on or off the island, which the queues will attest to; stop into My Fat Puku for coffee and lunch during the day or woodfired pizzas at night; and Pa Beach Cafe is also a great spot for brunch, lunch, coffee and cabinet treats.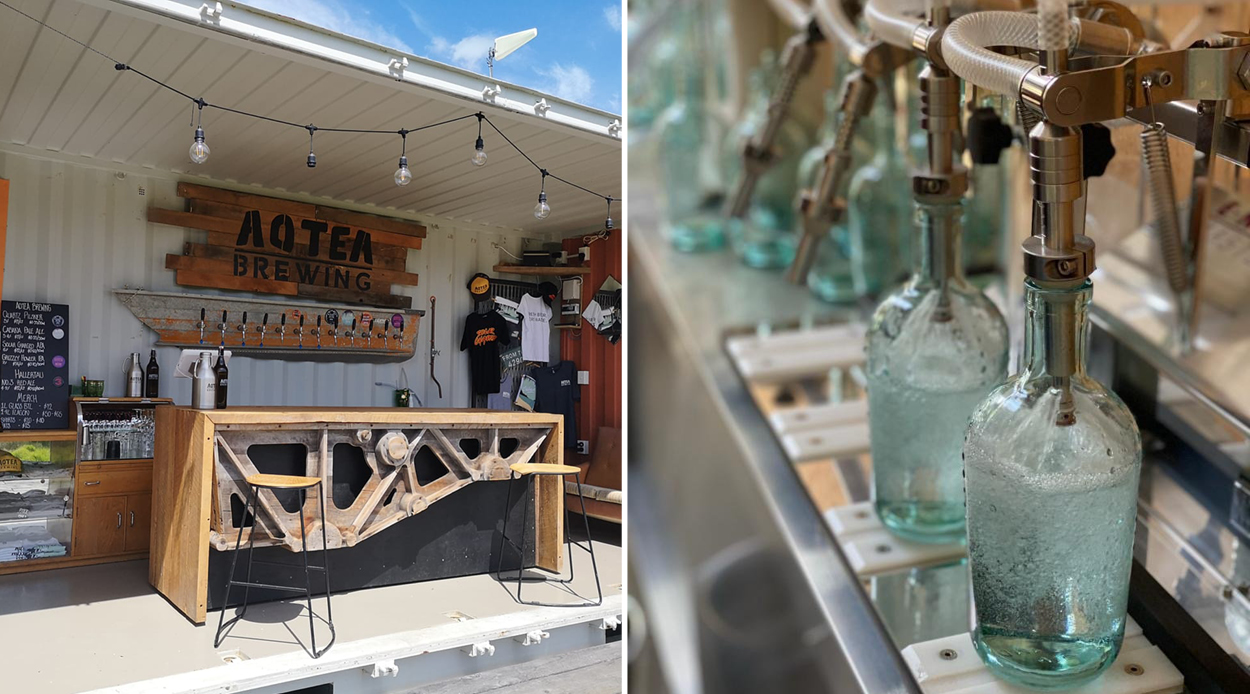 Where to drink
Find plenty of options to slake one's thirst, including take-home bottles from award-winning distillery Island Gin (also available for purchase at Okiwi Passion), and beer company and refillery Aotea Brewing. Should you want someone else to take care of the pint-pouring, Currach Irish Pub in Tryphena is a beloved pitstop for a brew. The pub also does a great wood-fired pizza and hot chips, and is usually heaving. As such, don't be surprised if you bump into someone you know.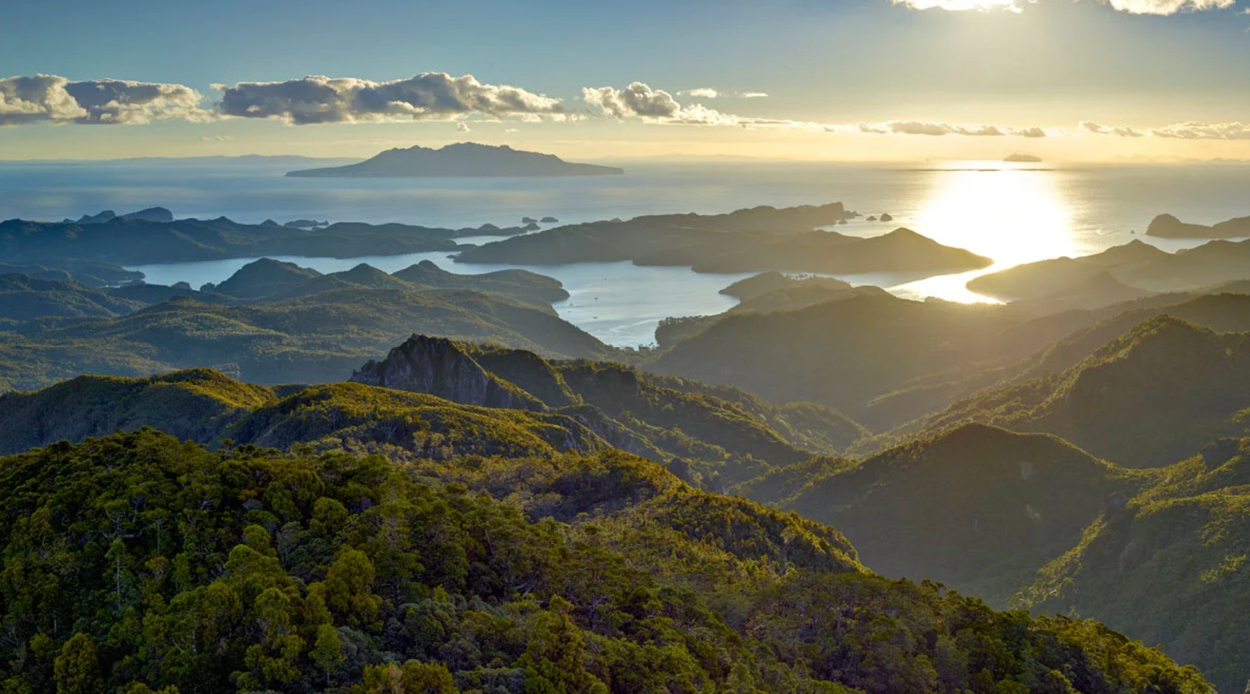 Where to walk
The journey to the summit of Mt Hobson offers many opportunities to admire the majesty of nature. There are two routes — the Kaiaraara Track, which is a full day's walk around three hours each way from Port Fitzroy, or take Palmer's Track via Windy Canyon. I recommend the latter, with both Windy Canyon and Palmer's Track offering spectacular views in many directions as you traverse the ridge. Just be sure you're prepared to walk up many stairs in the initial 15-minute climb up to Windy Canyon. Seriously, it's a burner. But, it's worth it, especially when you're likely to spot the native kākāriki and kākā that love the area.
Elsewhere, the Dolphin Bay/Ross Bay Track is a sweet bushwalk, steep and rocky in places, that ends at two different, private bays depending on which turn you take along the way. From Tryphena, drive 1km along Cape Barrier Road and park at the entrance, then commence the 3-hour return walk. Follow the track to Dolphin Bay or take a fork 25 minutes into the walk for Ross Bay — both are secluded and boast some of the clearest waters to be found on the island, perfect for swimming, snorkelling or even fishing. Take a picnic and you've got yourself a nice day trip.