Having enjoyed summers at Langs for almost 20 years, I never truly feel like I'm on holiday until my feet reach the beach's white sand. A breezy hour and a half drive north of Auckland, it's perfect for stays of any length, whether a stretched-out day or weeks at a time.
From the characterful 'Old Langs' a stone's throw from the beach to the sweeping views of the hillside of Langs Cove, many of the beach houses here can be rented for private holidays. To really feel like a local, we recommend bringing a boat and joining the line-up of tractors and water-sporters at the launching end of the beach — after you've explored on foot.
Where to walk
There are spectacular walks along the coast on either side of Langs Beach, including the Mangawhai Cliffs Walk and Waipu Coastal Walkway. The breathtaking Waipu walk runs along the 'pancake' limestone rocks that make this coastline unique. Meanwhile, the Mangawhai walk climbs to a high lookout point, and past an ancient pōhutukawa, before taking walkers down to a stony beach. At low tide, you can walk back by the various beaches.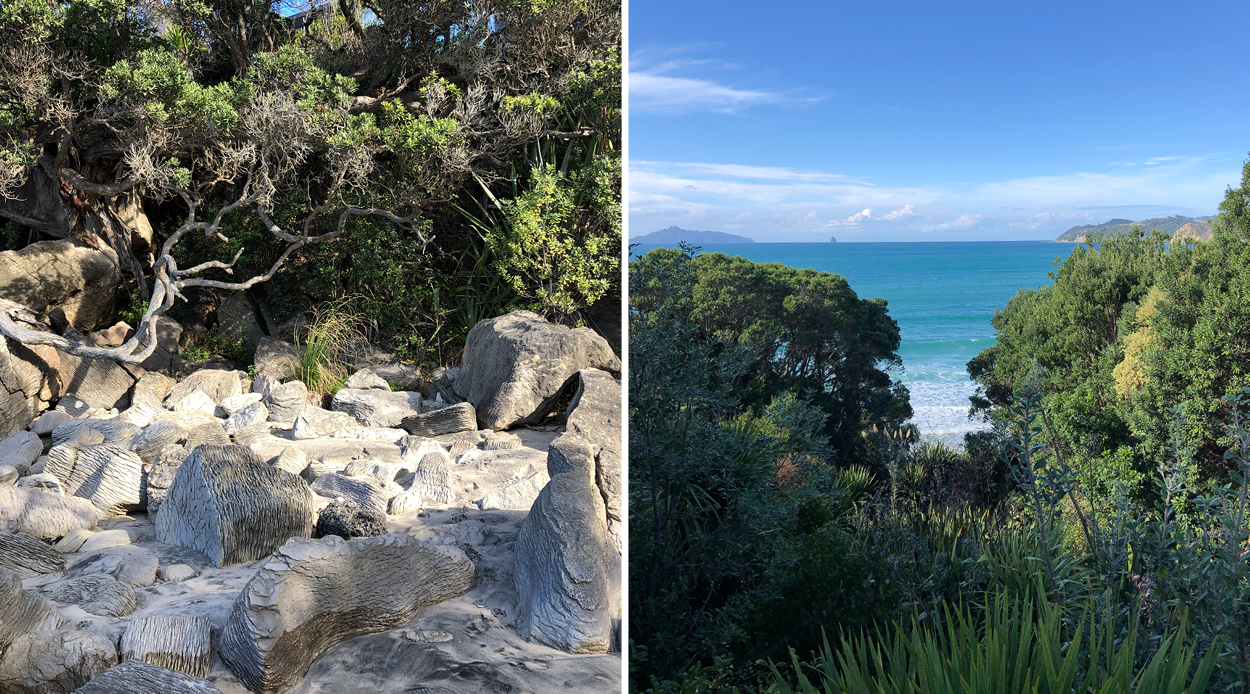 Where to swim
Tucked behind the rocks at the other end of Langs Beach is Ding Bay (named after many an injured surfboard). As well as rock pools to explore with young guests at low tide, it's a tranquil place to read under a pōhutukawa, resting against the unique, layered rocks. It's especially peaceful when the main Langs Beach reaches peak summer population.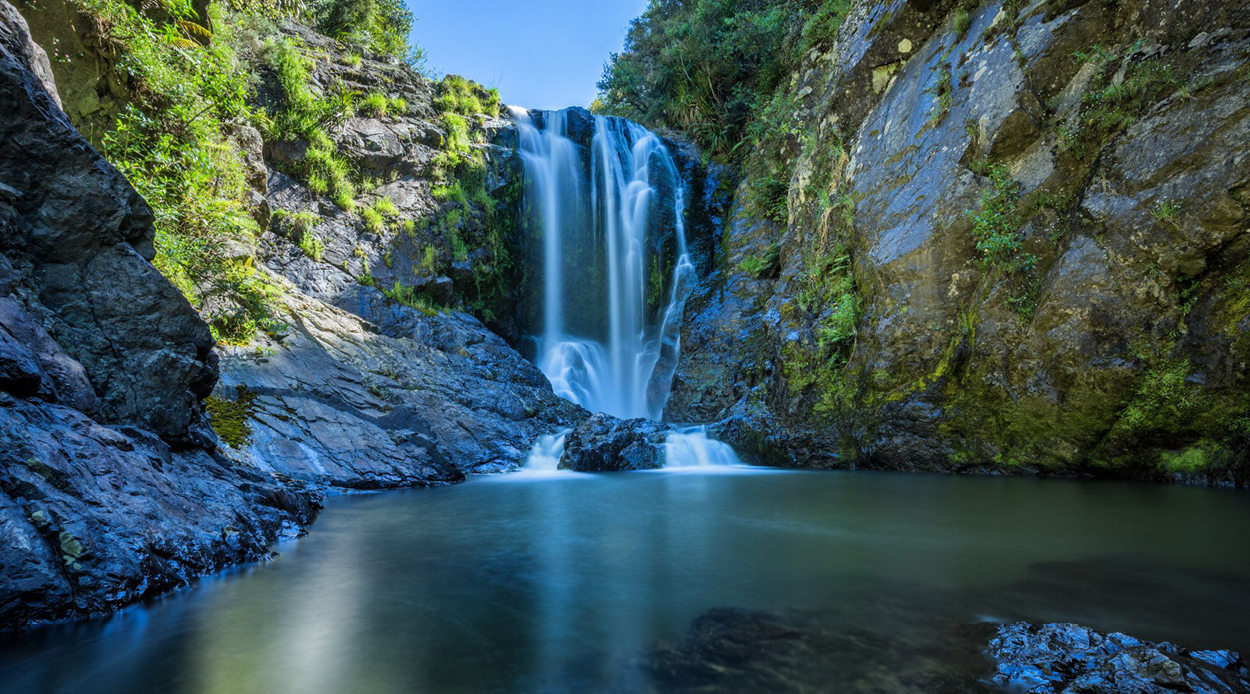 Even more off the beaten track and, in fact, off the winding gravel Waipu Gorge Road, you'll find Piroa Falls. A short bushwalk leads over streams to the waterfall, where you can walk up the smooth rocks on the far side to soak up the sun before swimming in the cool freshwater pool. If the water is falling softly, you can swim underneath and rest on a small natural ledge found behind the veil of water.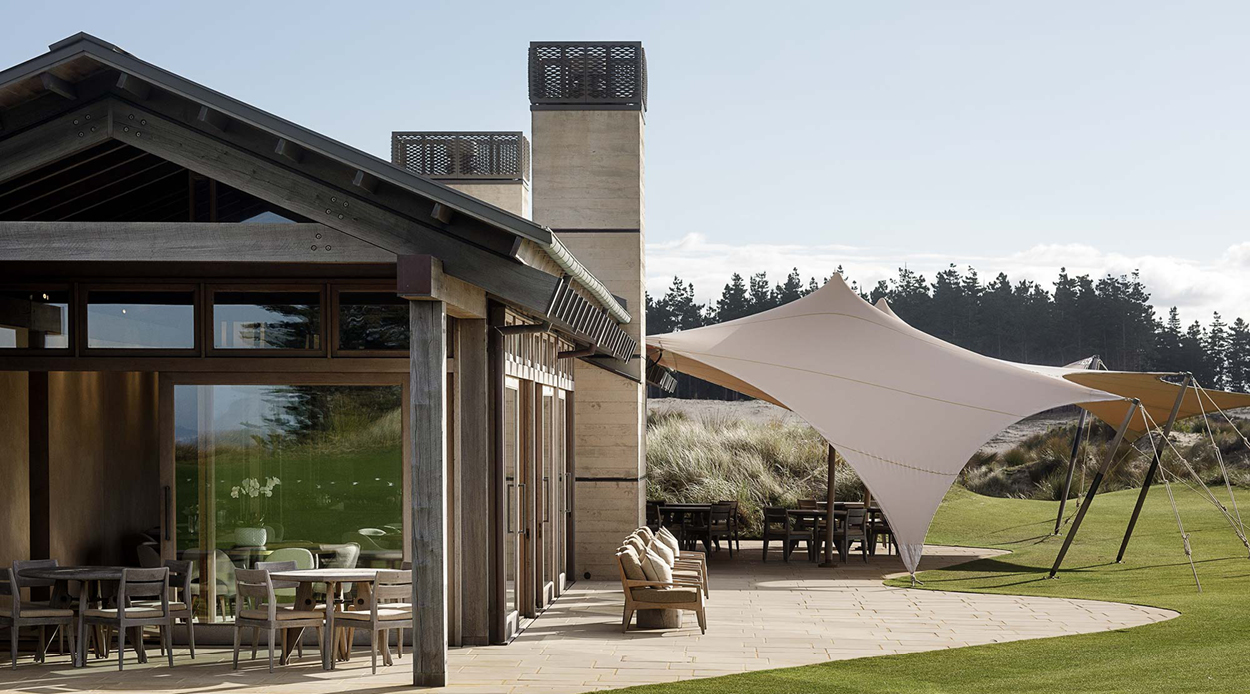 What to do
For those who wish to go further afield, New Zealand's newest world- renowned golf destination — the Tara Iti Golf Club and the soon to be opened Te Arai Links — is a short drive from Mangawhai. While I'm not good at the game, I still go along with willing club members to take in the stunning views from the Tara Iti course and clubhouse among the sand dunes.
Otherwise, if you are after a spot of shopping, Waipu Village has a range of eclectic stores. It's also the home of Harker Herbals, with a legacy of healing since it was founded 40 years ago. Stocked in health and holistic stores nationwide, head to the source to find its latest elixirs.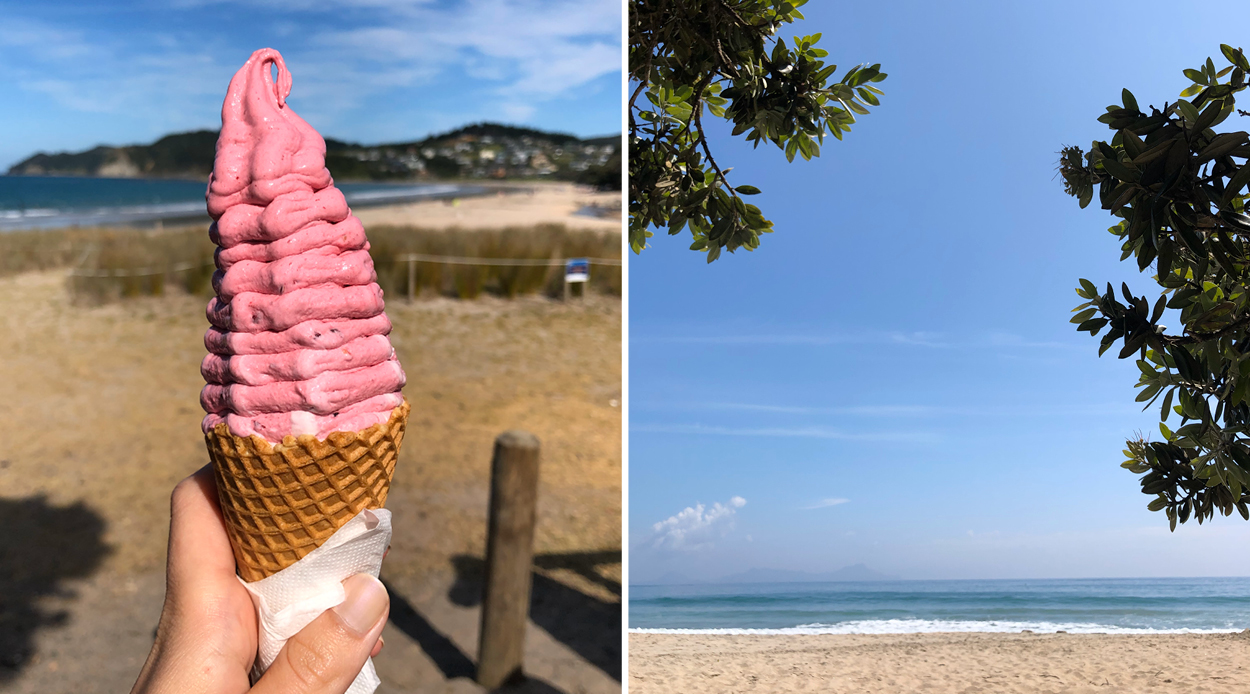 Where to drink
There are no shops allowed at Langs Beach but each morning in summer, the yellow Zippy's Cafe truck rolls up to take coffee orders, and will whip up real-fruit ice creams well into the afternoon for impromptu seaside picnics.
Where to eat
If you venture out for a meal, there are plenty of options nearby. In Mangawhai, meander through the Tuscan-style courtyard at Bennetts of Mangawhai and enjoy a long lunch, before trying the latest creations at its boutique chocolate shop. As well as decadent sweet treats, there is a curated range of fine wines from near and afar to pick-up when passing through. Down the road, the Frog & Kiwi Restaurant offers authentic French cuisine, with a local touch.
On the other side of Langs, The Cove Cafe overlooking Waipu Cove serves refreshing plates with produce grown on the owners' farm in Maungakaramea. But we're never truly satisfied before a visit to McLeod's Pizza Barn in Waipu, a well-loved institution for its generous meals and general good vibes. Now the owners have added the McLeod's Brewery onsite, it's also worth trying its new pints before they are pulled at pubs all over New Zealand.