They say change is as good as a holiday, but with travel to far-flung corners of the world still a little precarious, we've set our sights on Australia, where these stunning destinations promise to satiate our appetite for travel further afield.
Swap the Galápagos Islands for Lord Howe Island
A surprising fact is that Lord Howe Island is a 7-million-year-old volcano. When you think that the oldest island in Galápagos is 3.5 million years old, the ancient archipelago closer to home seems all the more intriguing. It's beautiful by boat and exploring the main island is like finding another world — with wildlife flourishing around the majestic Mount Gower.
Where to stay: This is a World Heritage-listed island, and the Capella Lodge is a world-class resort with spectacular views. If you're looking for your own spot, The Bowker Beach House by the lagoon is luxury.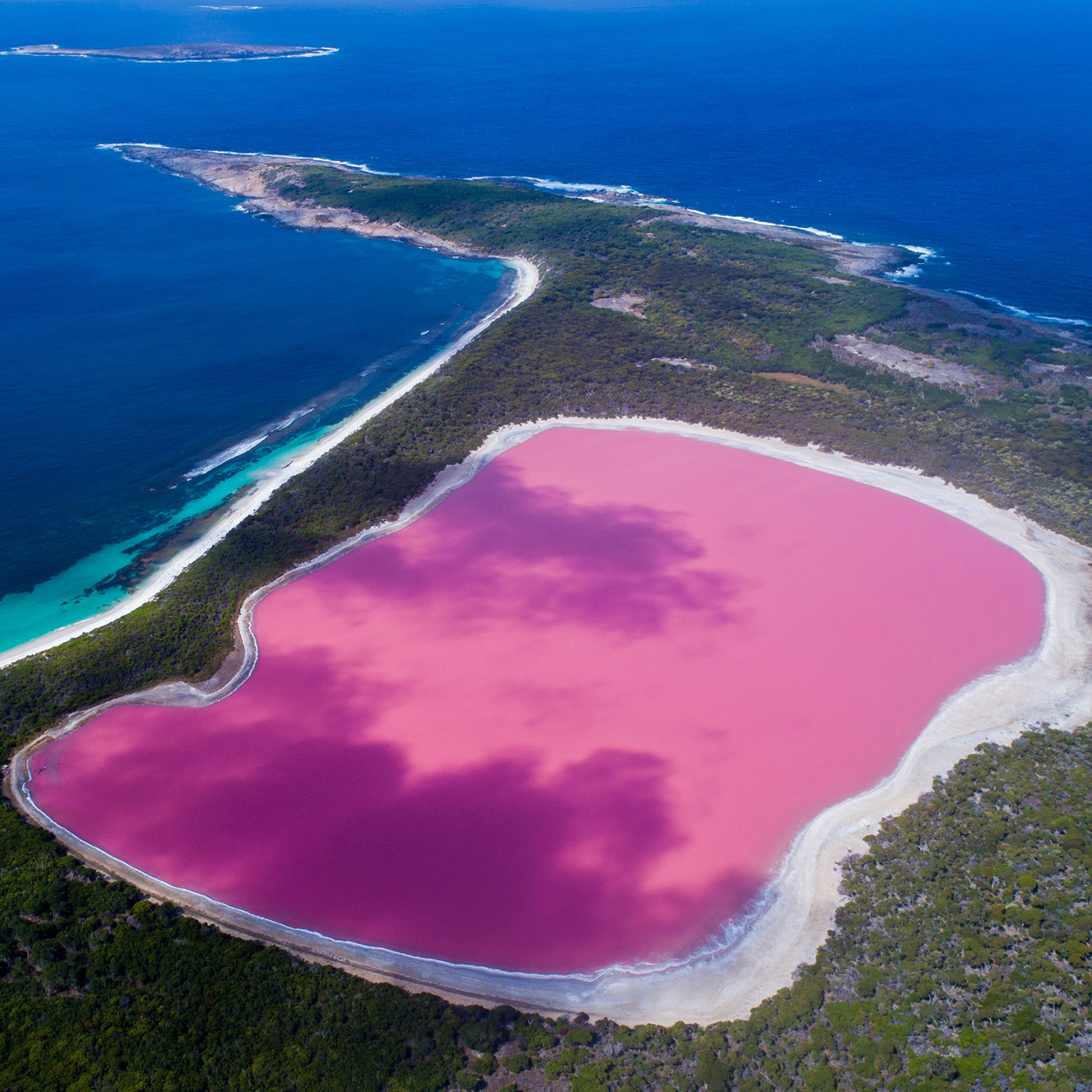 Swap Mexico's Las Coloradas for Lake Hillier
While the tip of the Yucatán Peninsula in Mexico is famous for its La Coloradas pink lakes, what many don't know is that Southern Australia is home to some of the most spectacular blush waters we've ever laid eyes on. From Lake Hillier on Middle Island off the south-west coast, to Lake MacDonnell on the Eyre Peninsula, Lake Bumbunga, Lake Hart and Lake Eyre, these iconic natural wonders are otherworldly and unforgettable. Lake Hillier and Lake MacDonnell are arguably the best-known; while it's not possible to land on Middle Island, regular scenic flight services will ensure you have the most spectacular aerial views of Lake Hillier, and Lake MacDonnell can be visited on the mainland.
Where to stay: If you've based yourself in Adelaide and are up for a nine-hour drive to Lake MacDonnell, Sequoia Lodge is a luxurious getaway in the Adelaide Hills. Otherwise, Camel Beach House is a private, standalone hideaway two-hours drive away. For Lake Hillier, base yourself in Esperance, where you'll find pared-back yet comfortable accommodation at Esperance Chalet Village.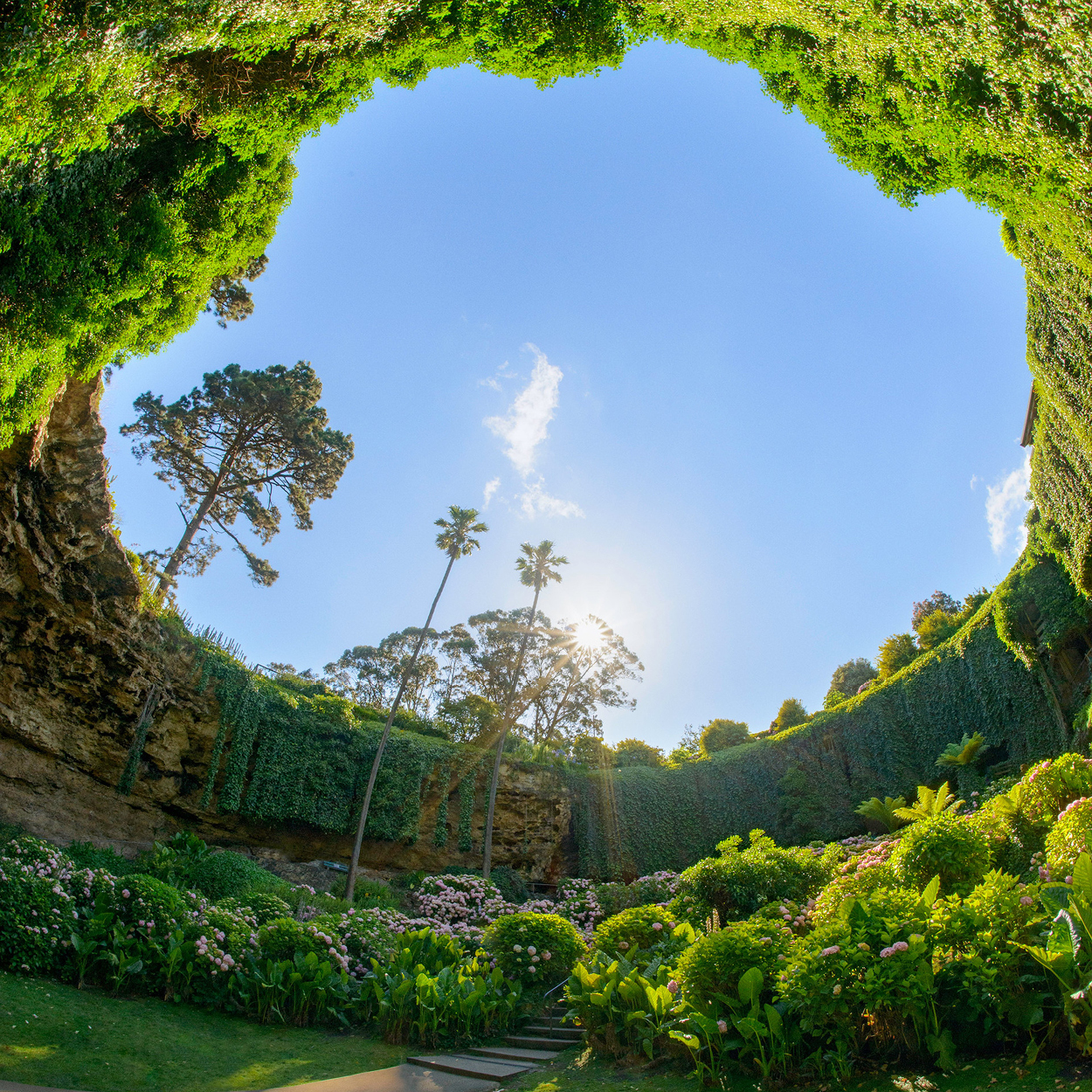 Swap Tulum's Cenotes for Mount Gambier's Sunken Gardens
Mexico's ancient cenotes were formed with the collapse of limestone, and were often frequented by the Maya peoples who used them as a groundwater supply. On South Australia's limestone coast, you will find the Umpherston Sinkhole at Mount Gambier. Also known as The Sunken Garden, it is a lush spot for a picnic. For avid divers, the Kilsby Sinkhole and Hell's Hole offer unique diving in their deep blue water.
Where to stay: The sites are a four-or-so-hour drive from Adelaide or Melbourne. If staying overnight, we suggest a nearby winery, such as the Villa among the vines at Highbank.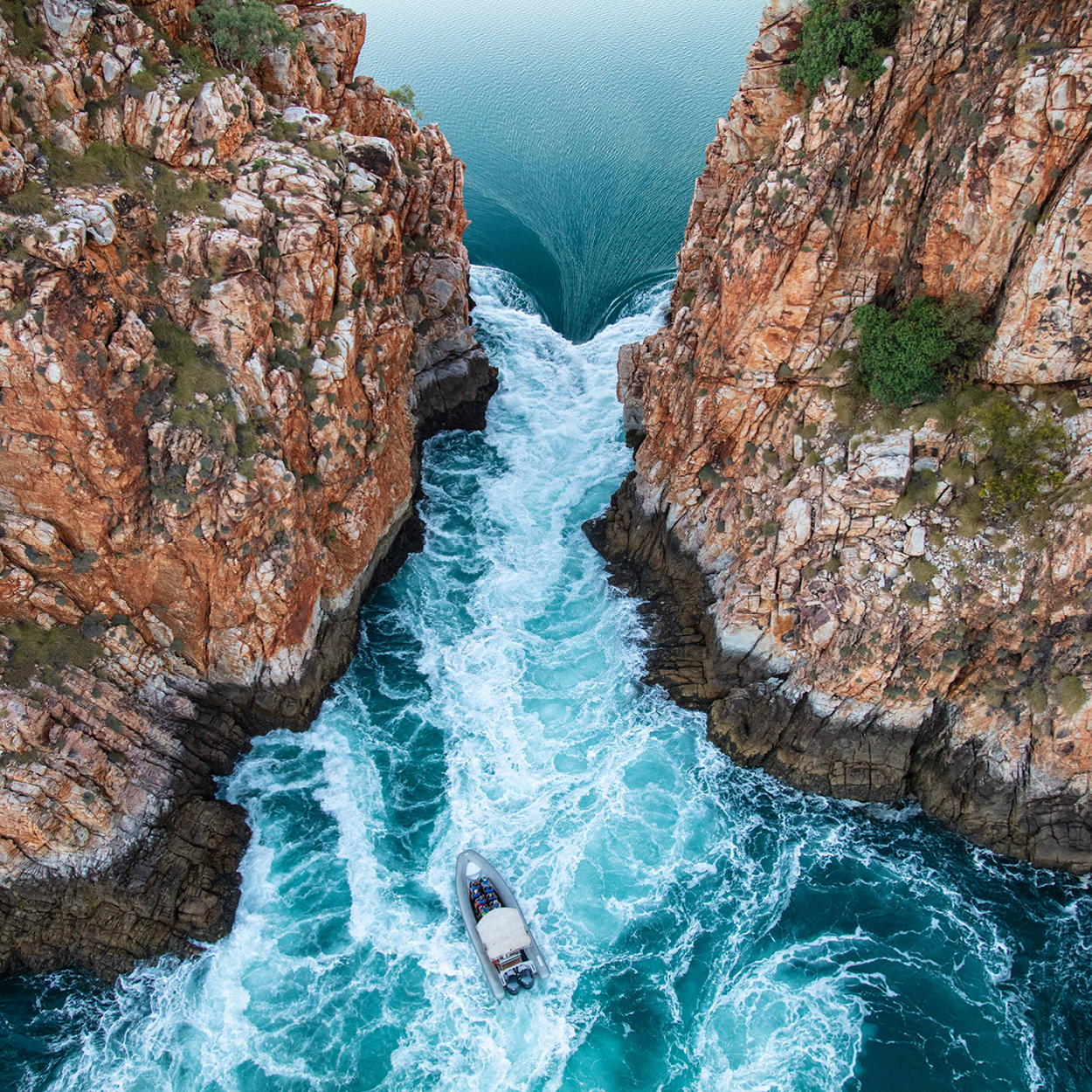 Swap Africa's Victoria Falls for the Horizontal Waterfalls
The work of some of the world's largest tidal movements, the Horizontal Waterfalls in the Kimberley region are as beautiful as they are invigorating. Found at both Talbot Bay and in the Buccaneer Archipelago, you can view the falls on a scenic flight or thrilling boat ride, which depart from Broome. Described by David Attenborough as "Australia's most unusual natural wonder", they're something you must see to believe.
Where to stay: Broome boasts several resorts, but if you are after something more at-one with nature, the nearby Eco Beach Resort offers idyllic villas and glamping spots.