There is a kind of magic that can be created when history is made to co-exist harmoniously with the present. Particularly in design, this specific balance of old and new is often perpetuated, but very rarely executed in a way that does justice to the aesthetic identities of both. Really, mixing modalities is something that should only be attempted by those who know what they're doing. Lucky then, that in this historic, Victorian-era home in Melbourne, it was Mim Design who was handed the reins, tasked with reviving the residence in a way that both honoured its origins and filtered it through a contemporary lens, while ensuring it was practical for family.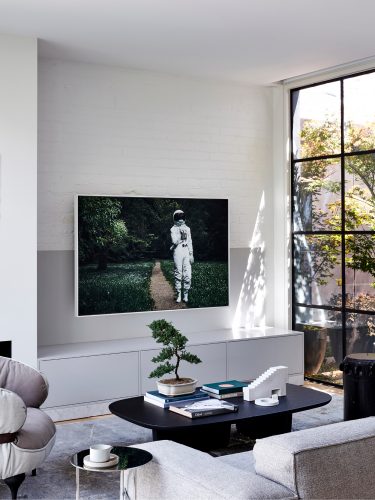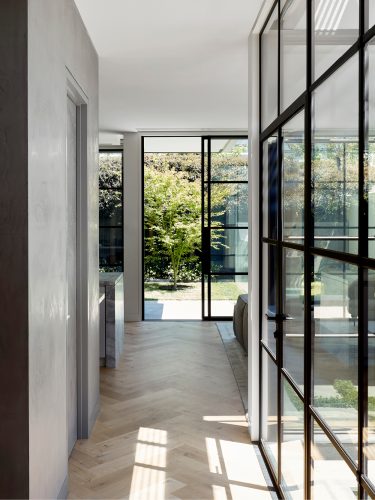 Inspired by ideas of traditional Japanese design, the team at Mim decided to open up the stately home, introducing a new, internal courtyard surrounded by floor-to-ceiling, steel-framed windows and doors that not only allowed the once-dark interior spaces to be bathed in natural light, but immediately cultivated a strong connection between the interior of the home and the exterior. The windows themselves speak, stylistically, to a traditional Japanese Shoji screen, and serve to break down the unnecessary barrier between the home and its surrounding nature, which was one of the centre tenets of the new design.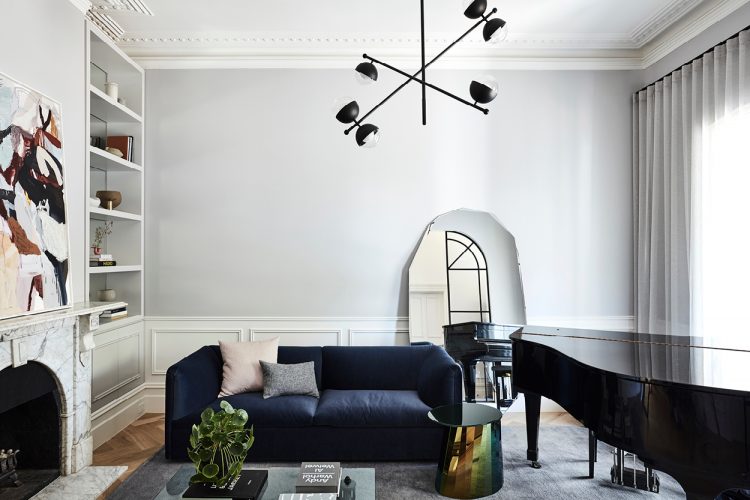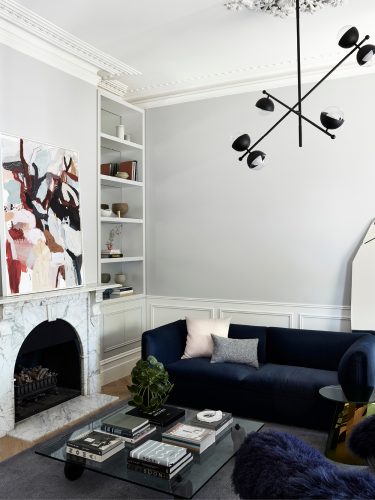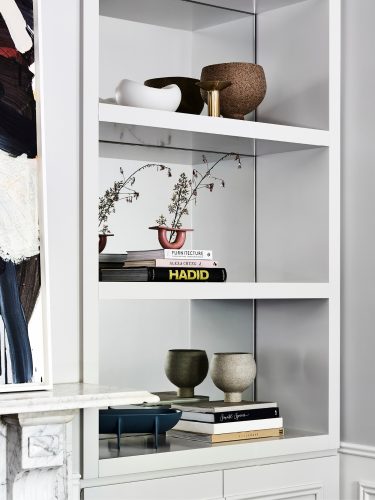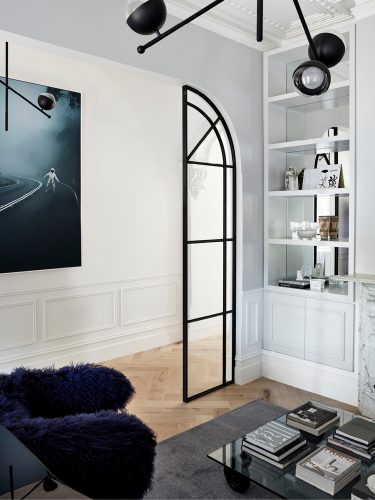 The more airy, meditative feeling that these structural changes deliver are only enhanced by the designer's strategically restrained palette, offering a muted backdrop to highlight the interesting melange of objects, furniture and artworks that infuse the residence with dynamism. Textural, Tatami mat flooring meets warm timber accents, polished plaster and crisp natural stone, for a look that delivers a modern feel without ever encroaching too heavily on the home's historic features. Here, character is honoured and personality introduced.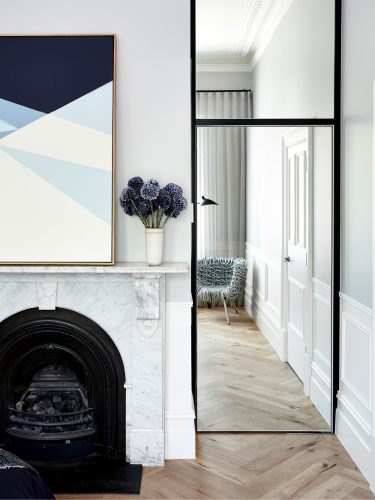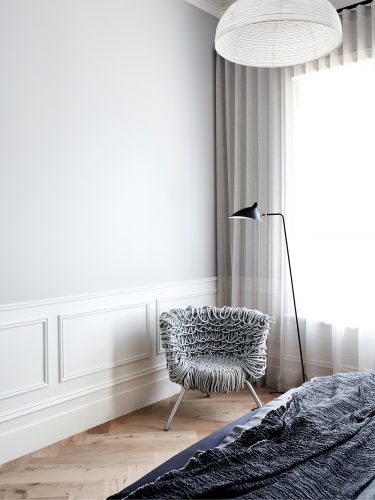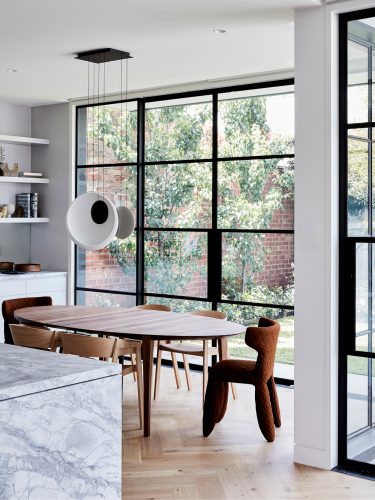 With furnishings that are sculptural but never attention-grabbing, and objets d'art that offer intriguing but subtle points of focus, the SAR Residence exemplifies how design ideologies can be made to work together to an incredibly sophisticated effect. Through their expert deployment of sumptuous but robust materials and by working around the central idea of creating a stronger connection with nature, Mim Design married old with new to create an impeccable family home that will stand the test of time.