As the co-founder of Powersurge, Todd Stevenson leads a design-forward team in creating bespoke metal works for beautiful commercial spaces and New Zealand homes. Melding engineering and art to work with the best in the business, he brings together various references into one contemporary classic piece. Here Stevenson distils what catches his eye at the moment.
My personal style can be defined by: Jackets. In all shapes and sizes. I have a collection of over 40.
The last thing I bought and loved was: Our new stereo system, made in New Zealand by Plinius with french Focal speakers. It's extremely loud and distortion free, so I'm a happy man.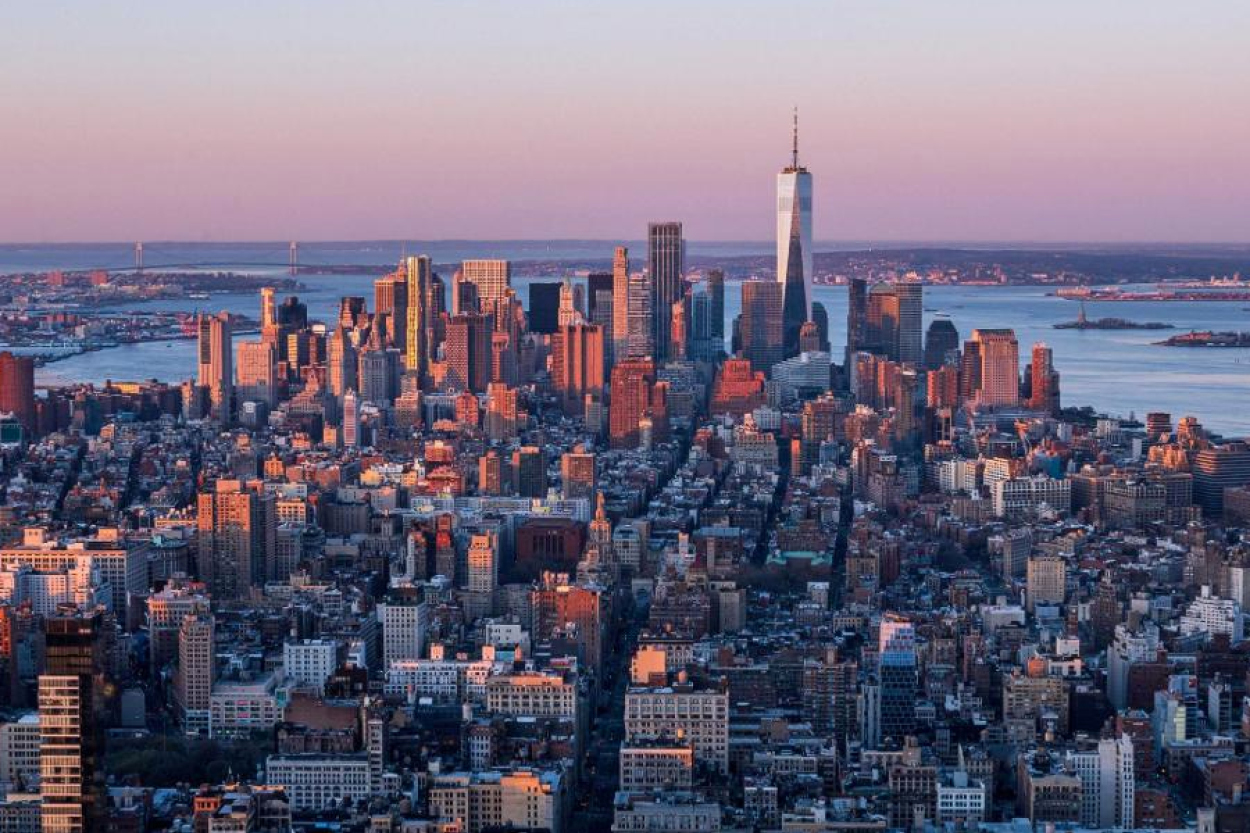 An unforgettable place I visited was: New York will always be up there for me. The vibrancy and energy is something else. On the flipside, a friend's bach on Lake Taupo feels equally as unforgettable, I am a big fisherman so anywhere near the water is a winner.
The next place I'd like to go to: Pre the pandemic we were about to go to Egypt, I've always wanted to see the pyramids so that's still on the list. A trip around the South Island is definitely calling.
An object I would never part with is: Our 1966 Mercedes 230s Finny, it's black with a red interior. We bought it in mint condition about 17 years ago from a very sweet elderly couple in Hamilton.
On my wish list is: A bach somewhere in the South Island.
When I was younger, I wanted to be: I never really had a specific career in mind as a kid, I just wanted to make stuff. I made all sorts of bits growing up and eventually it evolved into what I do now.
I am inspired by: Art deco architecture.
My favourite app is: Strava. I am a big cyclist and tracking all my rides allows my competitive side to thrive (against myself).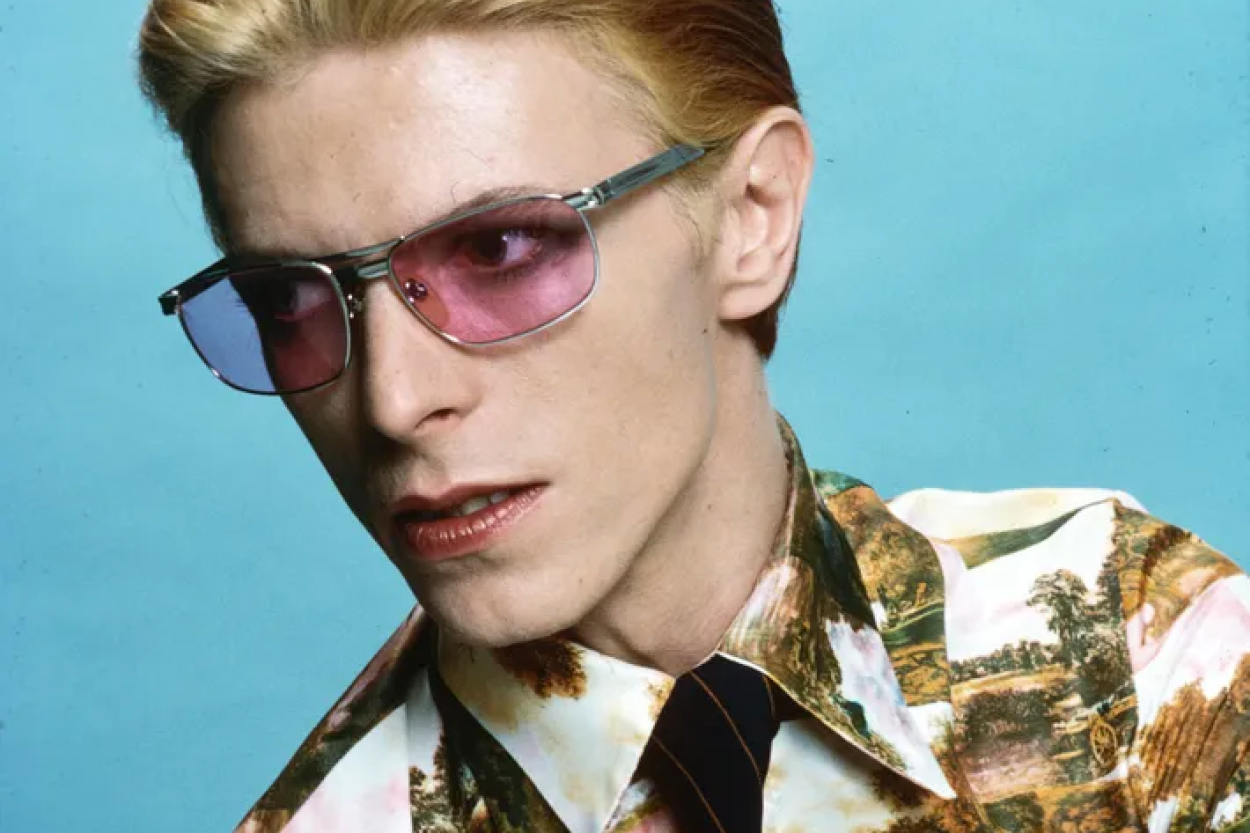 My guilty pleasure is: Wine. Nothing quite like the solo after work glass while I get dinner on with some good beats blasting in the background…
My secret talent is: Cooking. I really love it — I have quite an obsessive personality and food is one of the many things I got really into. Growing up food was pretty bland so when I started to discover it properly I just threw myself into understanding it.
My favourite cultural/style icon is: David Bowie. It doesn't matter where or when I listen to him, his music still feels totally relevant — a profound musician, a free thinker, a legend, a visionary.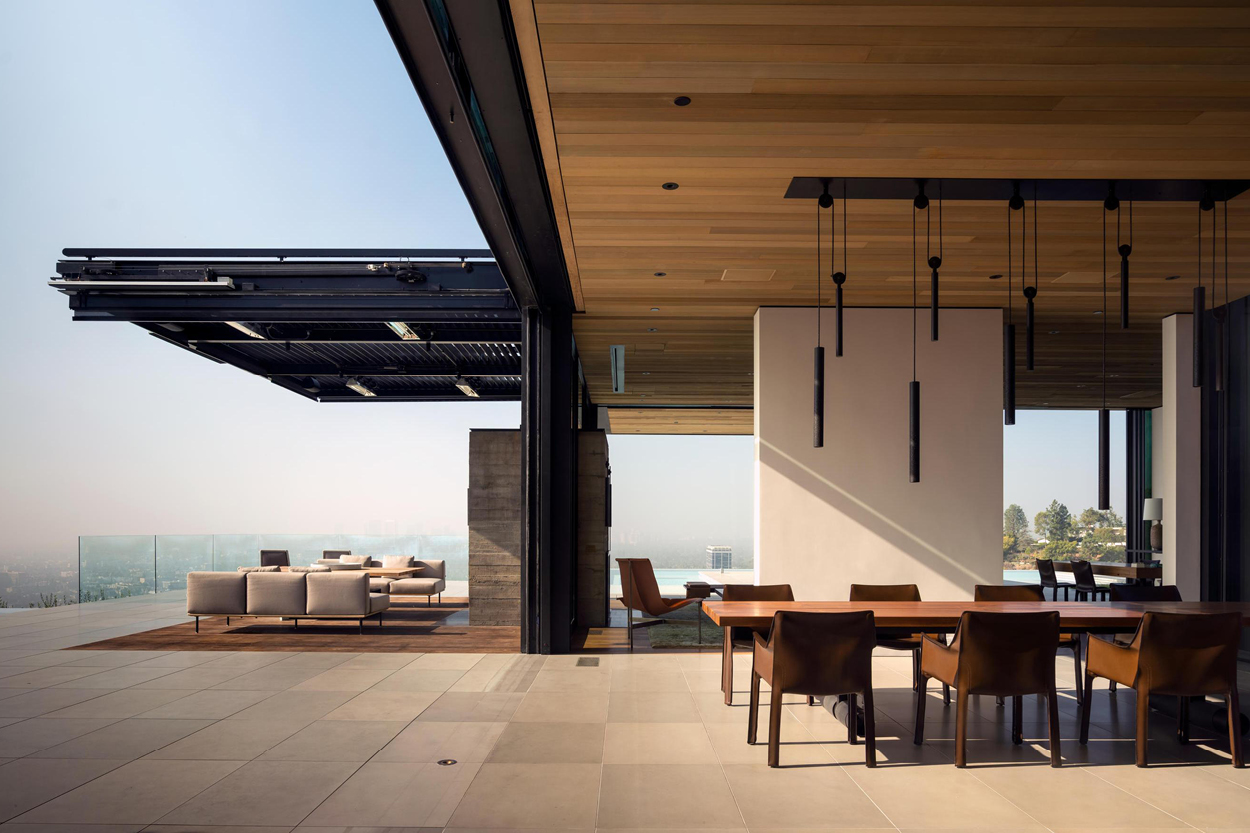 The best book I've read in the last year is: I am dyslexic so reading in the conventional way that most do has never come naturally, although I deeply wish it would. In saying that, it really does depend on the topic but being such a visual person you'll mostly find me flicking through design books and magazines (of which we have quite a big collection). Tom Kundig: Works is one I've gone back to a lot in the last year.
I can't miss an episode of: I am a bit of a binger and what I do watch is pretty eclectic. It's either whatever the latest sci-fi thriller is or a documentary on some crazy engineering feat gone wrong.
In my fridge you'll always find: Duck legs. A beautiful meat to cook with — they knock chicken out of the park every day of the week.
I recently discovered: That I will soon be a grandparent — our eldest daughter is pregnant and I am beyond excited about becoming a poppa.
My favourite website is: Trade Me.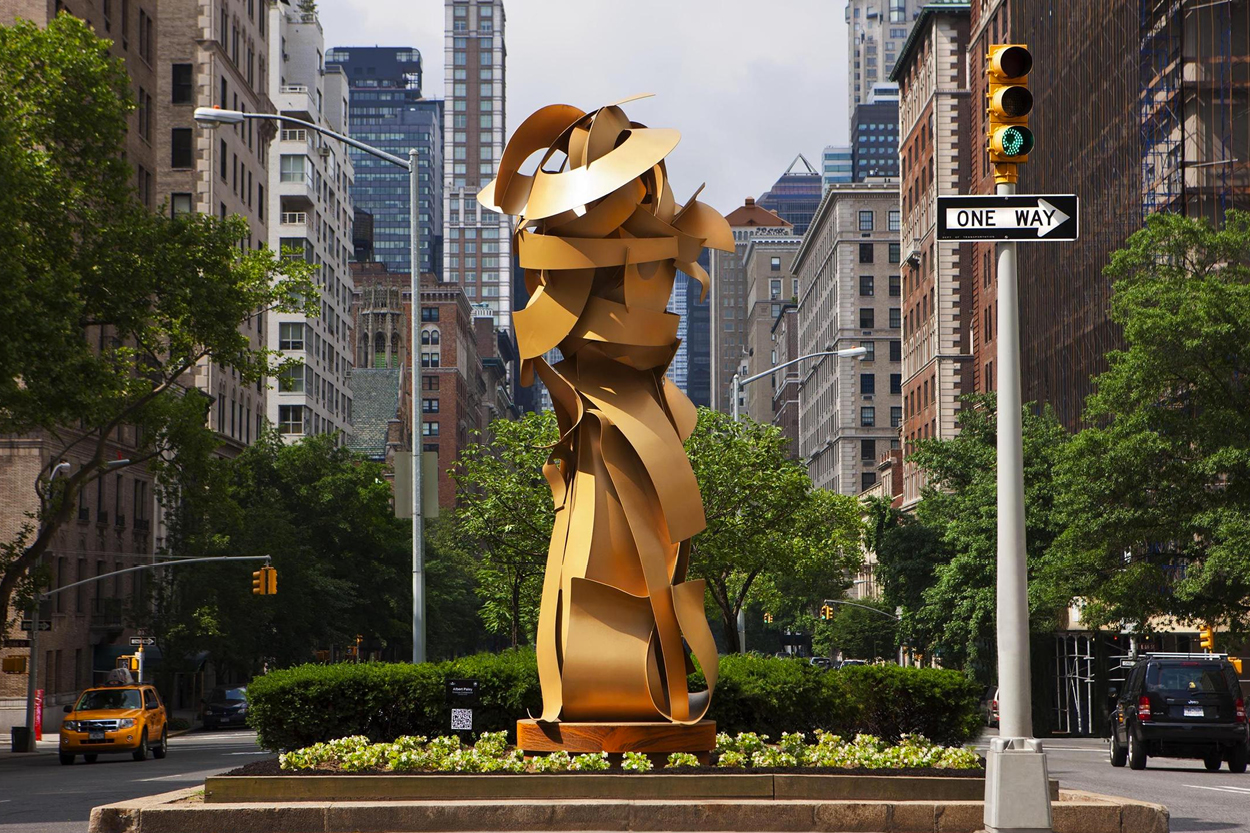 If price were not an issue, the one artist whose work I would collect is: Albert Paley. I find his sculptures totally awe-inspiring.
The last meal out I had that truly impressed me was: The Chef's Table at Blue Duck Station. Absolutely worth the trip for breathtaking scenery and phenomenal food. Dan, Jack and Beth have created something truly extraordinary, I suggest booking as soon as lockdown is over.
The podcasts I listen to are: I don't actually listen to a lot of podcasts but my wife/business partner always has something on the go so I tend to listen by proxy. It could be anything from mindfulness to investing.
The best gift I ever received was: Finding out that I will be a Dad, and now a Grandad!
The latest music I'm loving is: I'm pretty into house music at the moment, Bicep springs to mind.
One of the best pieces of advice I've ever received is: Feel the fear and do it anyway. It was actually the pick-up line I used on my wife 28 years ago — so it seems to have worked pretty well.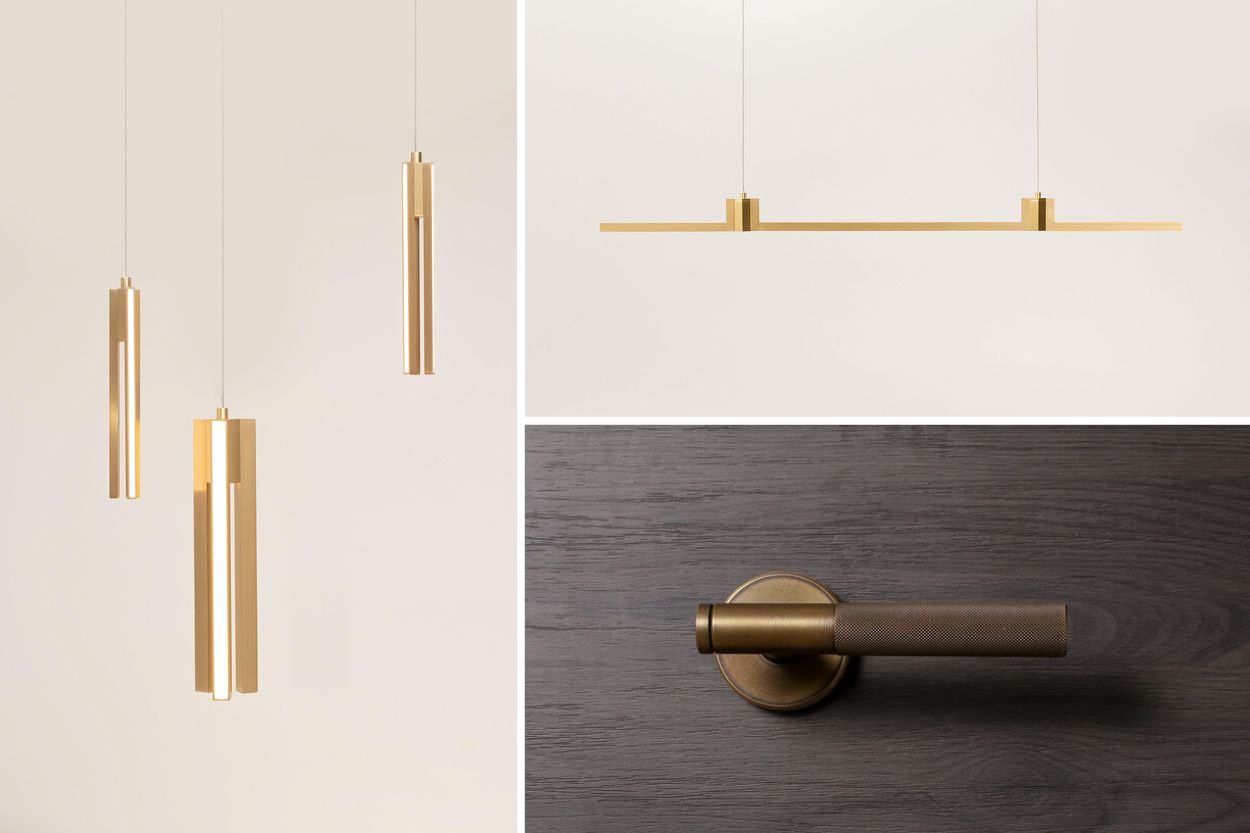 My favourite three pieces we have made to date are: The Lito Trio lighting, Link pendant and Etch Lever handle.
I'm obsessed with the work of: Gaudi. Being inside the Sagrada Familia in Barcelona was a pretty transformative experience.
When looking for new furniture, I recommend: Buy locally and support your people. We have an abundance of excellent designers and makers right here in Aotearoa.