In theory, it should be a designer's dream come true to have more time than usual to perfect new creations, before they are presented to the world. In the case of the Salone del Mobile, the pandemic-prompted cancellation of last year's event, and the delay of the 2021 showcase, must have been closer to a nightmare.
Nevertheless, in a true, resourceful style, both the Salone's organisers and the participating brands used the opportunity to demonstrate the role of reinvention and innovation in their oeuvre.
When the event was able to take place from the 5th until the 10th of September, it was with creativity, sustainability, joyfulness and prestige at the fore — and a brand new title. Dubbed 'Supersalone' this year, the seminal showcase was curated by Architect and President of the Triennale Milano, Stefano Boeri.
Milan's exuberance remained, and the city came alive with celebrations of design throughout, revelling in the groundbreaking nature of the resulting furniture, décor and concept collections.

Superior seating pulled up its usual place in the upper echelons of instant classics, this year further highlighted with a dedicated exhibition (Take Your Seat – Solitude and Conviviality of the Chair) celebrating the versatility and essential nature of one of design's favourite objects. Additionally, Arflex unveiled its organic, curved 9000 sofa — designed by Tito Agnoli to allow multiple configurations.
Marco Lavit's Lemni armchair for Living Divani arrived almost like an abstract line drawing in space, while Patricia Urquiola's milky new iteration of the Dudet small armchair for Cassina creates a 70s-inspired tableau with the rounded Sengu table.
Those wishing for an airy yet cocooning accompaniment for their dining suite need to look no further than the P47 P M TS-CU chair by Franco Poli for MIDJ, while Vincent Van Duysen's Marteen sofa is a harmonious yet customisable addition to Molteni&C's repertoire.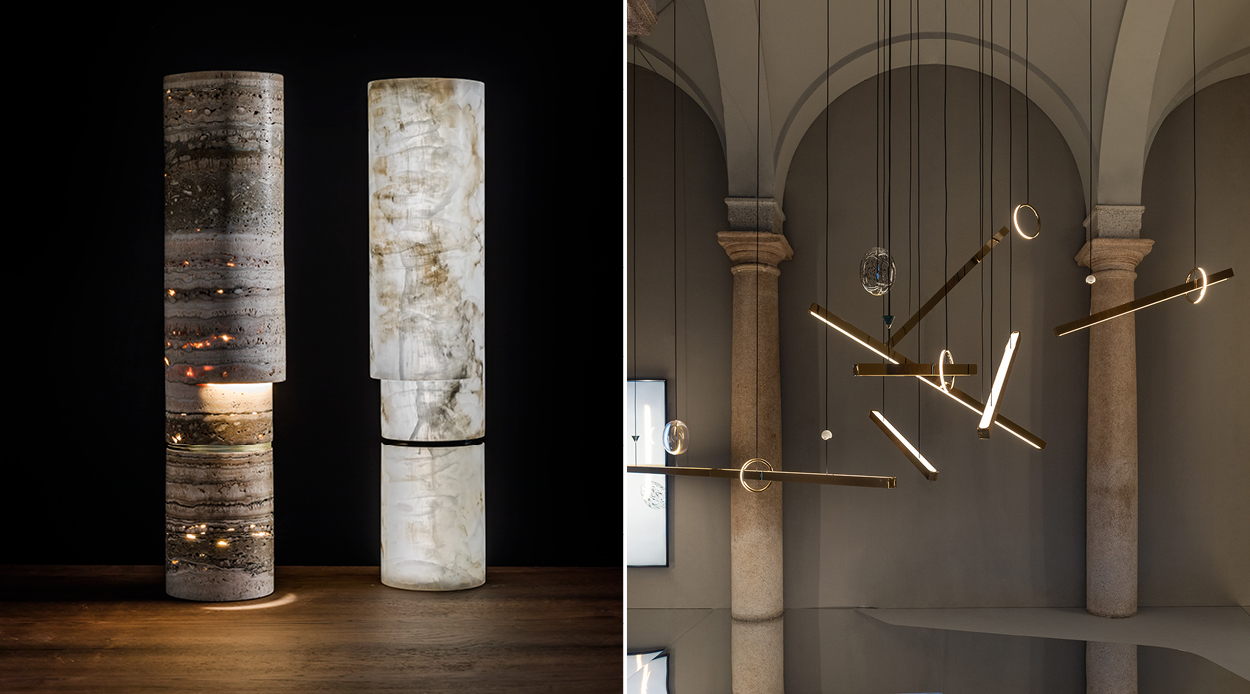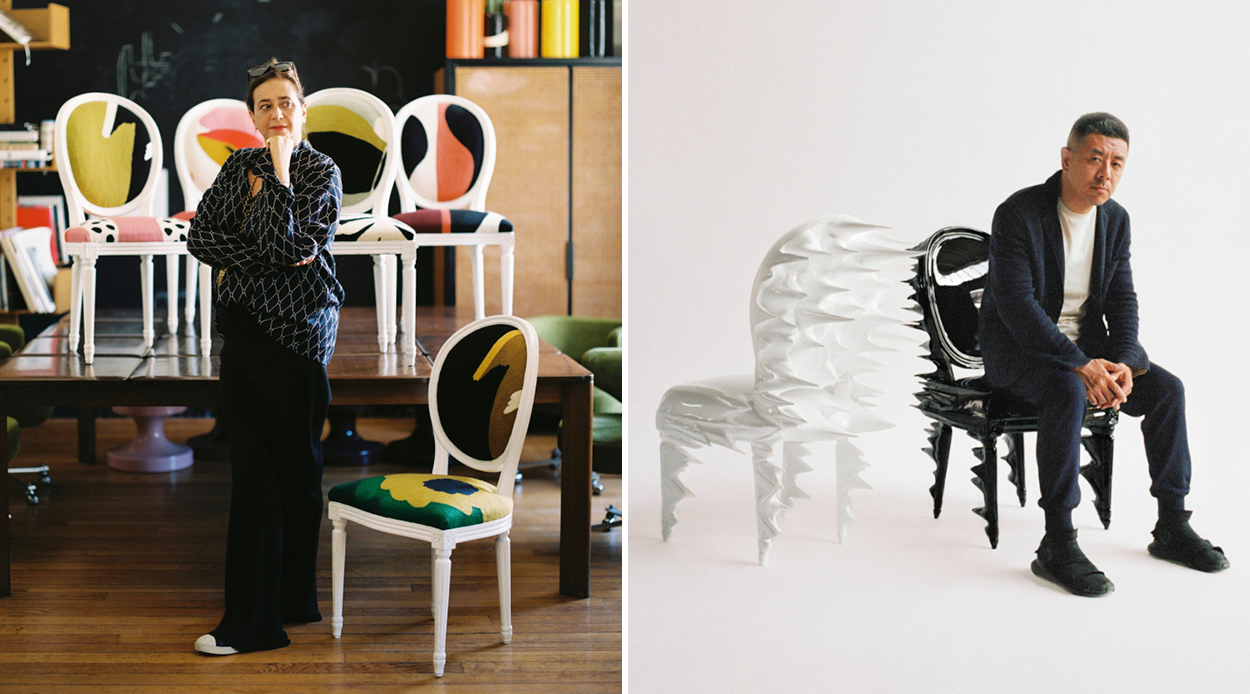 In the lighting realm, Fragments of Infinity by Giopato & Coombes is a boundary-pushing exploration of harmony and geometry. Henge's Test-One table lamps bridge the natural and the manufactured with sand-polished ice onyx that turns from "sculptural opalescence to bright brutalism" when illuminated.
Joining the Supersalone's ranks were several luxury fashion houses, with interior pieces that more than held their own among the design luminaries — in fact, collaborations were abundant with Dior asking several renowned artists and designers to reimagine the refined Louis XVI style of its iconic Medallion chair.
Rick Owens also joined forces with emerging Italian designers who created new one-of-a-kind pieces inspired by his clothing for a Galerie Philia exhibit.
Louis Vuitton commissioned several designer pieces for pre-order from its Objets Nomades collection, centring around its artisanal leather. The Campana Brothers' Aguacate shield, in particular, is supremely eye-catching — with nine colourful panels crafted from saturated leather strips to mimic the interior of an avocado.
The limited-edition Royal bar cabinet from Armani Casa proves that sophistication and conviviality are utterly charming design allies.
These two qualities were seen throughout the 2021 Supersalone, demonstrating the boundless energy and ingenious concepts that result when creativity is given plenty of time to percolate.