Interior design virtuosi are not the only ones to frequent the famed Salone del Mobile in Milano. Many of the world's leading luxury fashion houses also showed their extensive design prowess at this year's special Supersalone event. They created furniture pieces that showcased talents extending well beyond our wardrobes — with statement furniture, shiny cocktail bars and showpiece art, to name a few.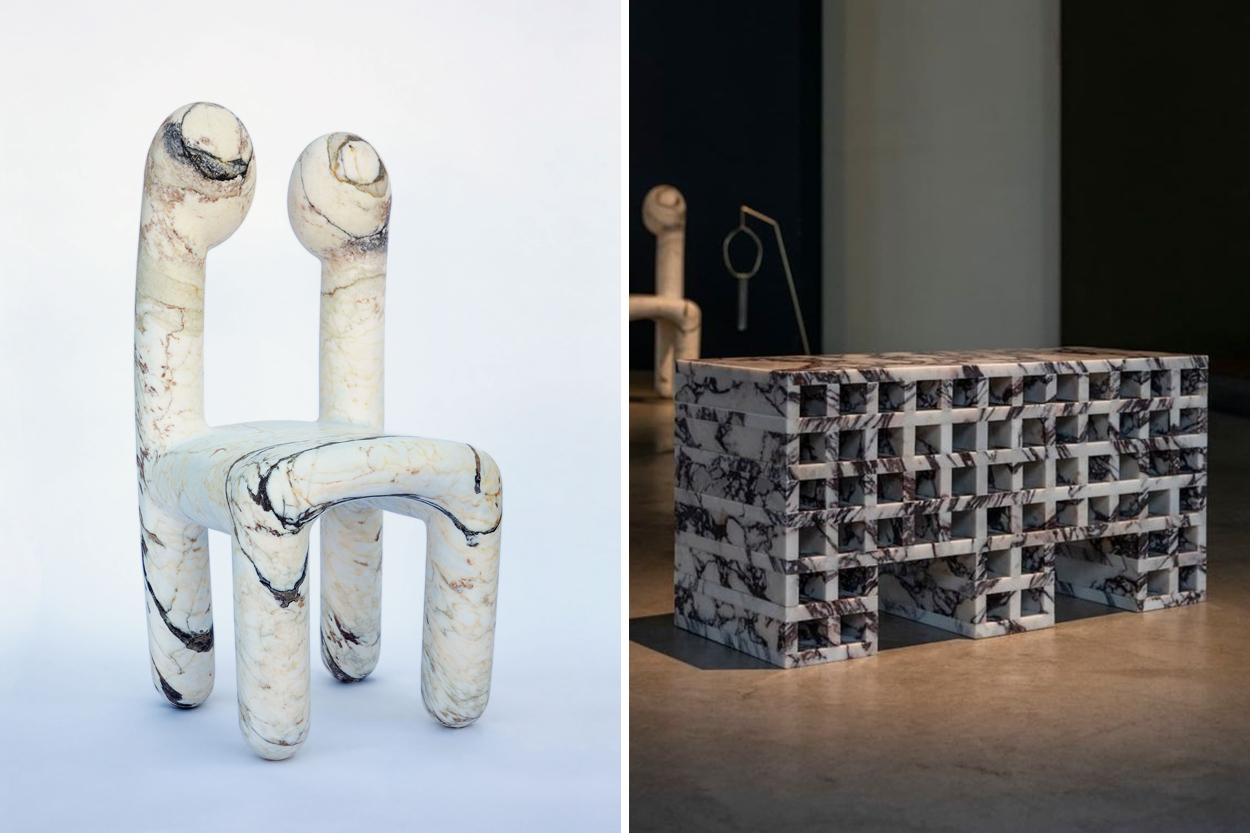 Rick Owens Furniture
Rick Owens may be a fashion maverick, but his newest collaboration homed in on his striking furniture designs. With the help of Michele Lamy and the founder of Ygaël Attali, Galerie Philia, ten emerging Italian designers were chosen to create new one-of-a-kind pieces in his honour, like couture for the condo. A marble chair by Pietro Franceschini of PF STudio and a 'floating' glass and brass vase by Milan-and-Buenos-Aires-based Agustina Bottoni were paired with a bronze bollard lamp by Owens. Like the other installations, the contrasting and complementary materials began a new, ongoing conversation.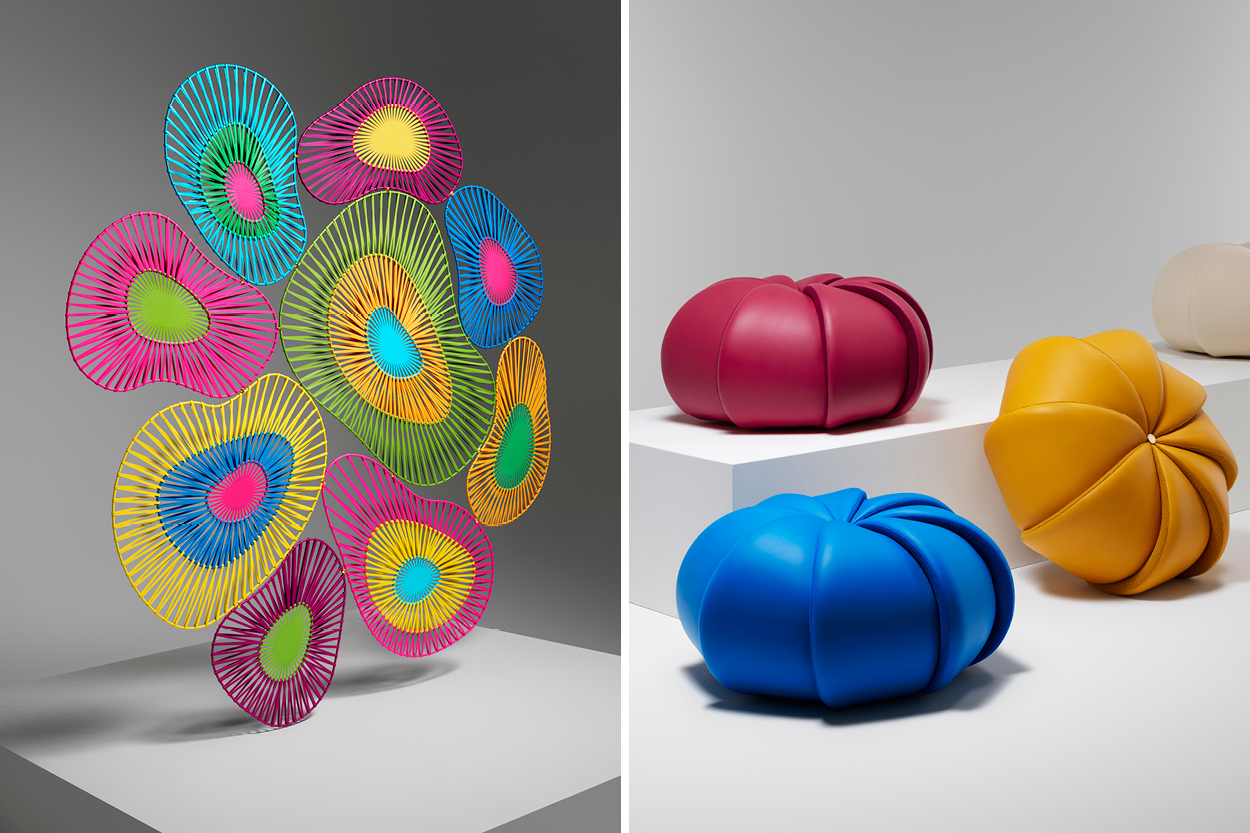 LV Objects
Curators of style, Louis Vuitton commissioned several designer pieces centring around its artisanal leather. Marcel Wanders Studio's Petal chair was covered in the Maison's rich cream hand-stitched leather to resemble a flower in sublime bloom. Meanwhile, Raw Edges' Cosmic Table rested a glass tabletop, resembling a frozen ripple on a lake, on an organic base shape covered with Louis Vuitton leather. The Campana Brothers' Aguacate artwork installation was a constellation of brightly coloured, avocado-shaped room dividers in rays of handwoven leather straps by Fernando and Humberto Campana. The colour coordinated Merengue ottomans, also by the Campana Brothers, spiralled together with a soft wool lining and a brass stud at the centre.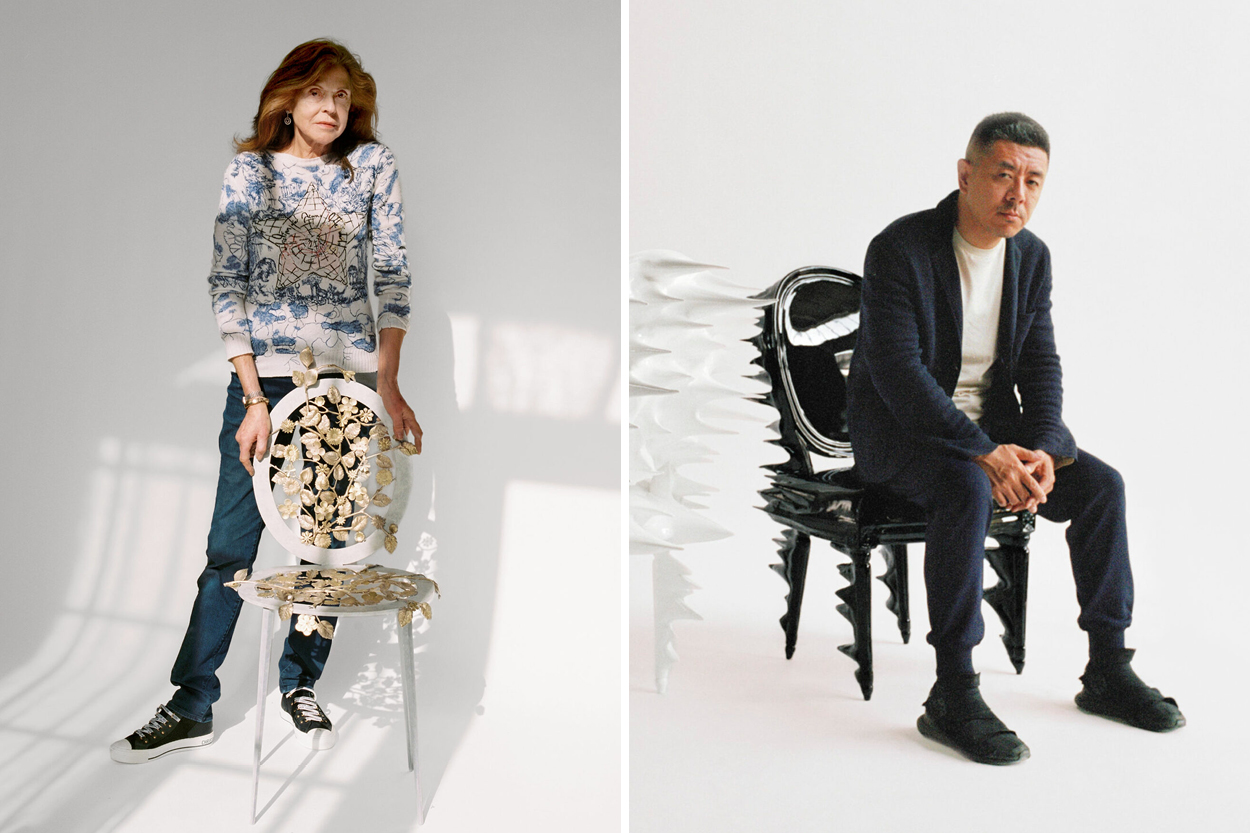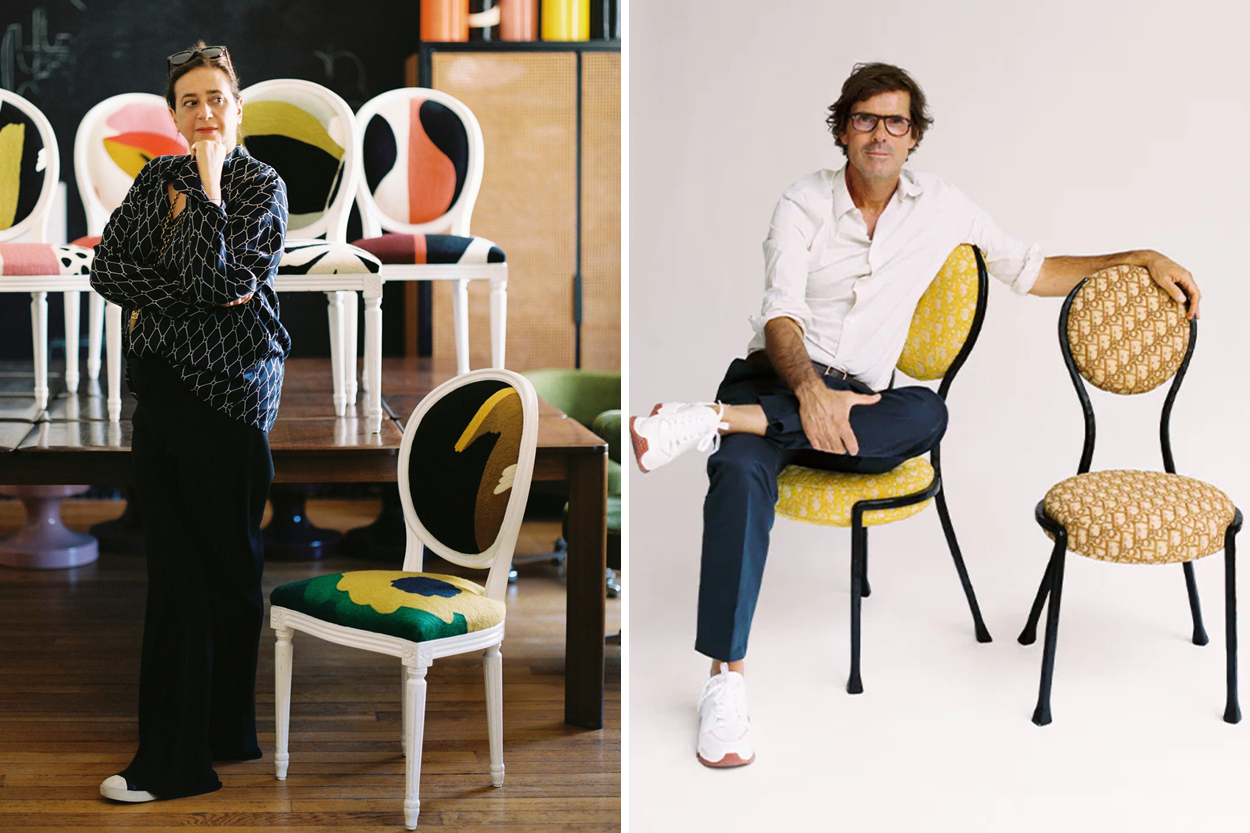 Dior Maison
Since its famed salon opened at 30 Avenue Montaigne in Paris, Dior has seated guests in the Medallion chair — a symbol of refined Louis XVI style with an essential oval surmounted by a Fontanges bow. This year, for a different kind of salone, Dior Maison invited 17 artists to reinterpret the house code. While Christian Dior called the chair style "sober, simple and above all classic and Parisian", the pluralistic collaboration drew on various cultural and artistic sensibilities to bring a new desirability through boundless creativity. The artists included Nacho Carbonell, Pierre Charpin, Dimorestudio, Khaled El Mays, Martino Gamper, Constance Guisset, India Mahdavi, Joy de Rohan Chabot, Atang Tshikare, Seungjin Yang, Tokujin Yoshioka and Pierre Yovanovitch.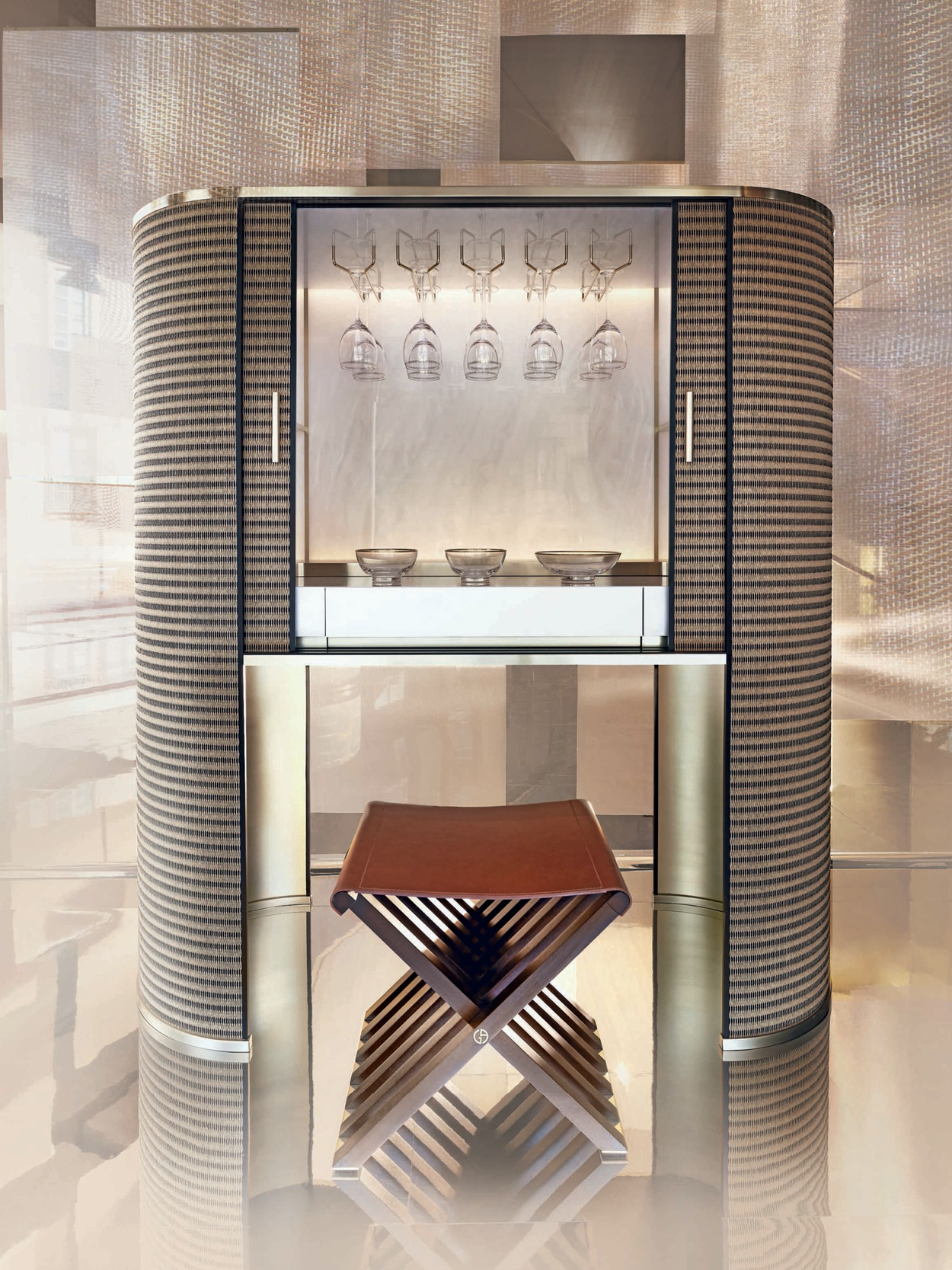 Armani Casa
All this time at home has us thinking we need a bar cabinet upgrade, and Armani's Casa limited-edition bar cabinet 'Royal' highlights naturalist tones and textures to enhance your living environment. "I took my inspiration for this Armani/Casa collection from nature. We live on this planet, and we need to be in touch with the earth," said Giorgio Armani. "Natural elements give us calm and serenity and provide the background against which we can express ourselves." Also inciting a convivial sense of play at the end of the day, the Regini throw doubles as a large-scale chessboard.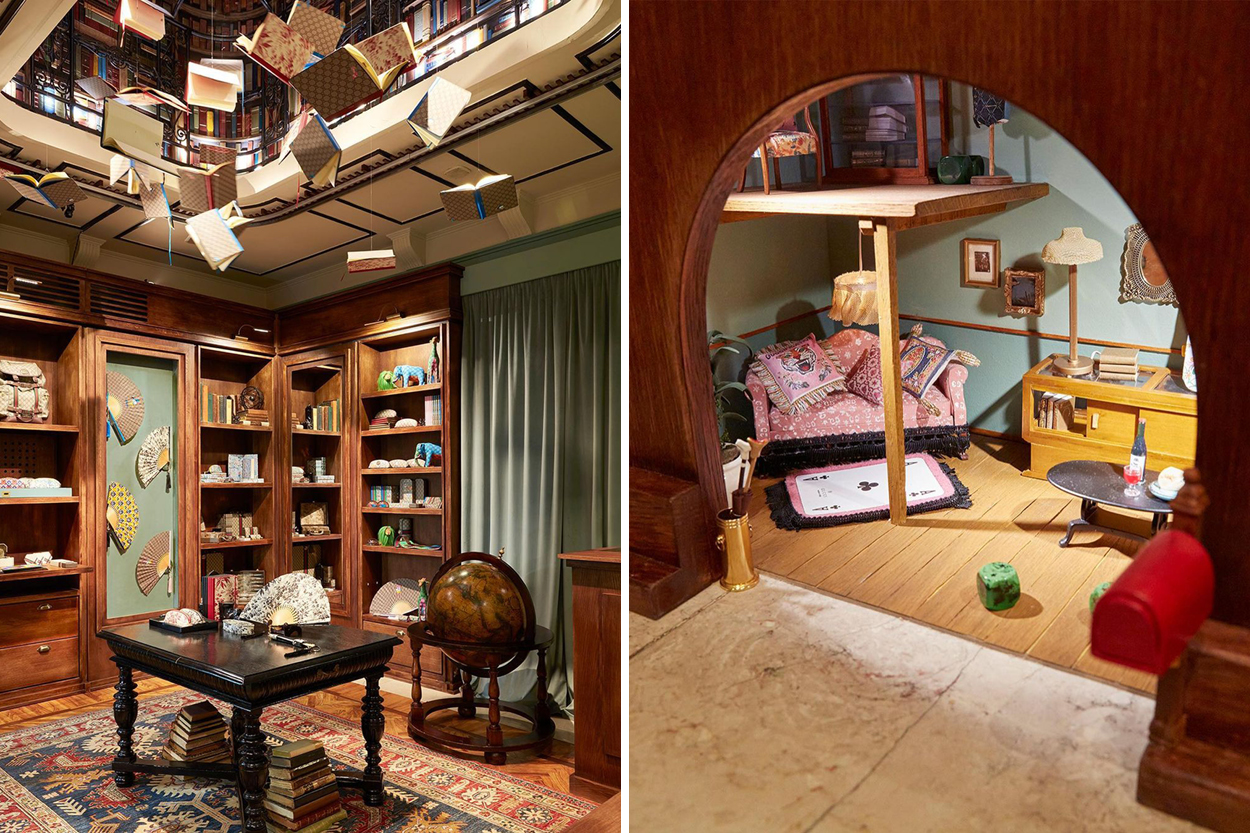 Gucci Cartoleria
To showcase its Lifestyle collection, The House of Gucci unveiled a whole world of curios at the Milan Design Week. Inspired by the traditional Italian stationery store, the Cartoleria was enriched with surprises, including notebooks in flight, chess sets that played themselves, endless bookcases, and a miniature living room that could be peeped through the skirting boards. All enchanted new releases were defined by the luxury brand's motifs.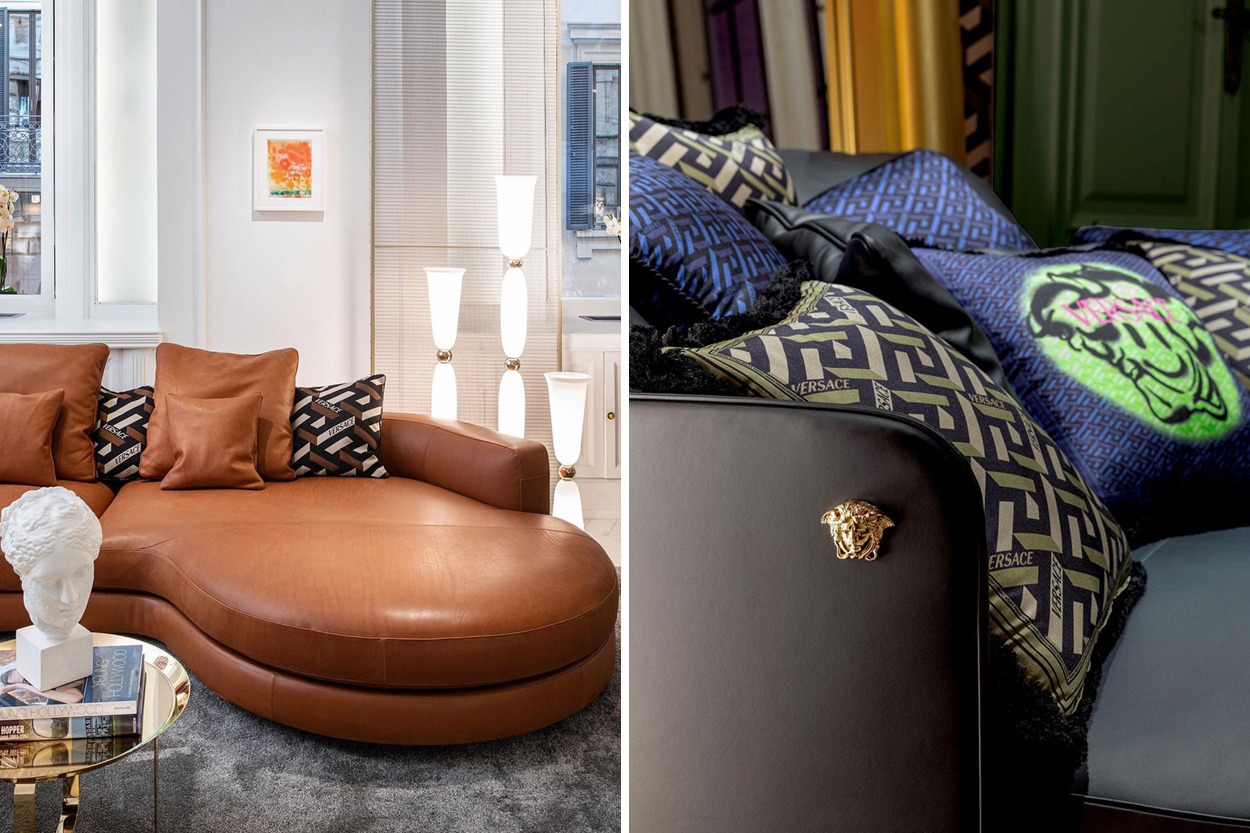 Versace Home
Versace called on the power of its community, to present a collection of objects by Luxury Living Group designed by architect duo Roberto Palomba and Ludovica Serafini. The clean and elegant forms of the collection were stamped with Versace's iconic codes for a respectful but modern approach. Unveiled at the new Versace Home store in the city (which hosted a special installation by emerging Canadian artist Paul Kneale for the opening), it was an eclectic range of eye-catching decorative elements. The geometric La Greca pattern, which debuted with Versace's fall 2021 fashion collection, looked mesmerising on larger-scale products, including wallpaper.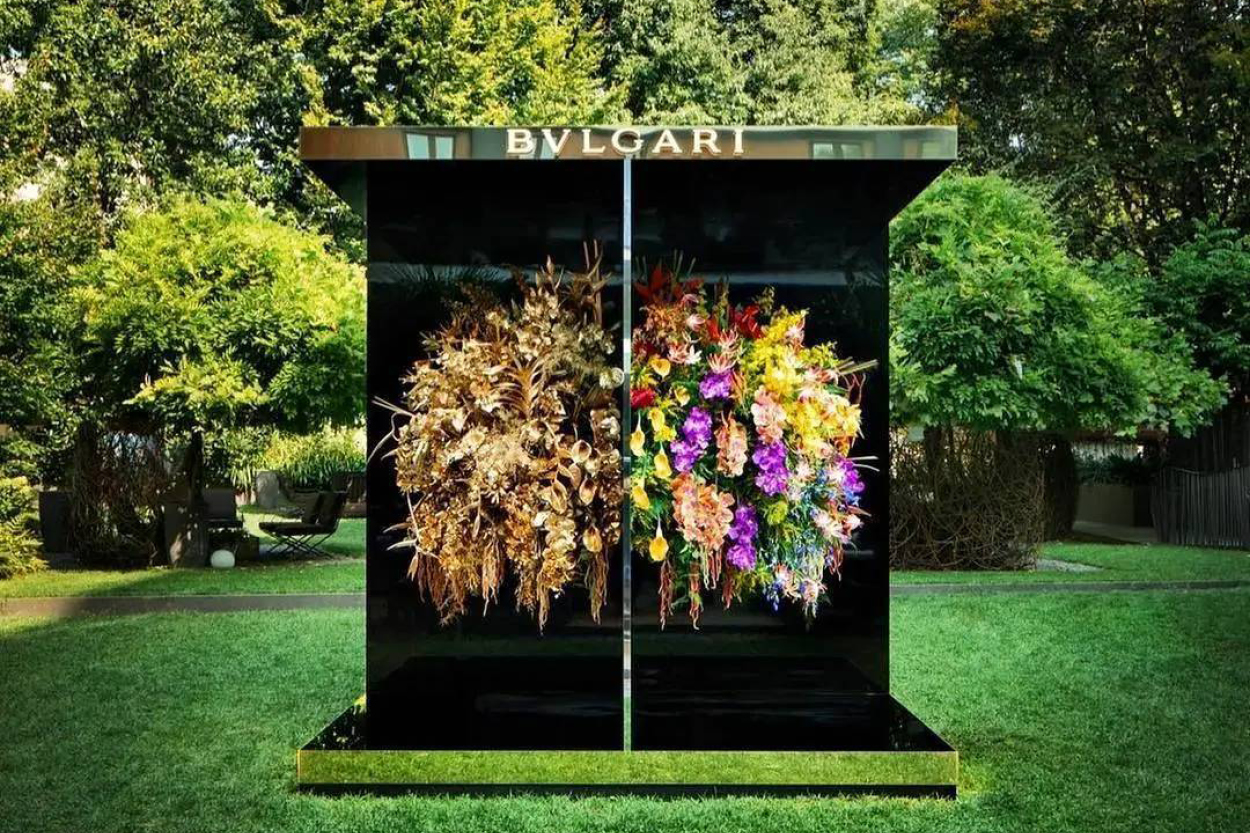 Bulgari Metamorphosis
With an eye for the finer things in life, Bulgari hosted an art exhibition at the GAM (Gallery of Modern Art), in the centre of the city. It invited three international artists Azuma Makoto, Ann Veronica Janssens and Daan Roosegaarde and one architect Vincent Van Duysento to develop a kind of metamorphosis, like that seen in the brand's own Serpenti accessories. Makoto developed a life-size Garden of Eden with nature hanging from a man-made copper tree. Janssen created minimalist glass cases that experiment with light and reflection to show reality in a new way. Roosegaarde installed a wall covered in light and heat-sensitive metallic flowers, which bloom and close to the conditions for a dialogue between technology and nature. Finally, Van Duysen created a monolithic gold and silver metal maze inside a gallery room that became a contemplative space.
Hermès Interior Life
Just as covetable, and exclusive, as its leather accessories, Hermès' interior design collection focussed on luxurious, rich and raw materials. The Sillage d'Hermès armchair, for example, was designed by Studio Mumbai to have a vintage flair to its abundant rounded shape. It was crafted from beechwood, and upholstered with a sustainable cellulosic compound made of 70 percent recycled materials. Assembled in Apulia, the Italian region with a five-century-old tradition in the making of papier-mâché, it was truly precious.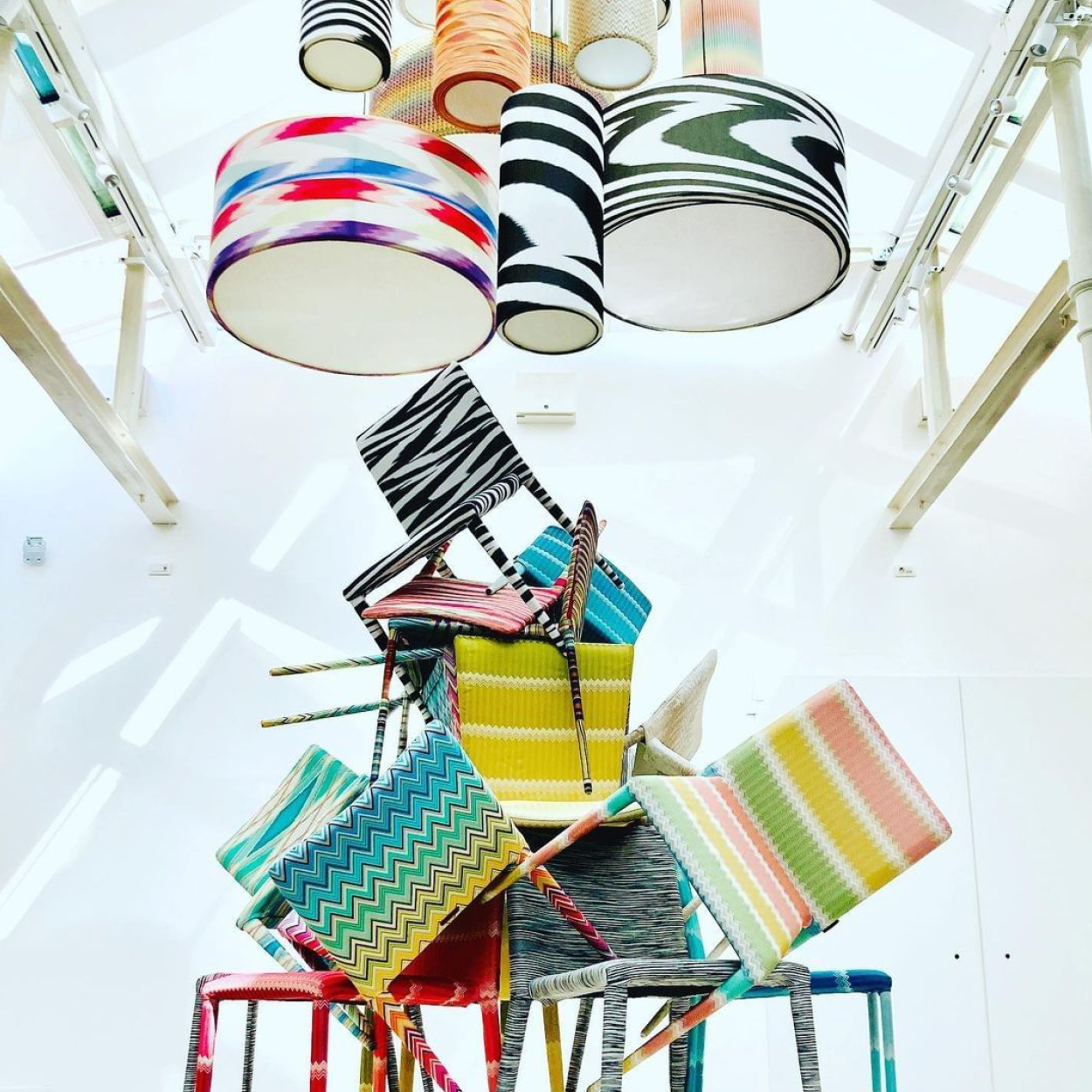 Missoni Home
With its colourful style and signature patterns, Missoni always makes a statement at Salone del Mobile. This year, it took over three entrancing sites, including the courtyard of the Università Statale di Milano. Here, the luxury Italian brand showcased its outdoor line, including the Nap Outdoor modular sofa, covered in striped fabrics, of course. It has us dreaming of summer days by the pool, complete with those iconic zig-zag towels.