Bluff season is in full swing. The ocean-fresh oysters can be found at Auckland's top restaurants, however, indulging in the delicacies at home is an equally exquisite experience. Self-catered 'Bluffie' parties are a sure-fire way to impress friends and family — if you have the right oyster paraphernalia. Before you start shucking here are some pearls picked from The Studio of Tableware.
The Fork
How embarrassing would it be if you were to slurp your precious mollusc only to find it's attached to the shell? This is the reason why the oyster fork was born. All boast three prongs and a smaller-than-average size but not all oyster forks are created equal. Keep things simple and follow tradition with these classic Living Oyster forks in sterling silver.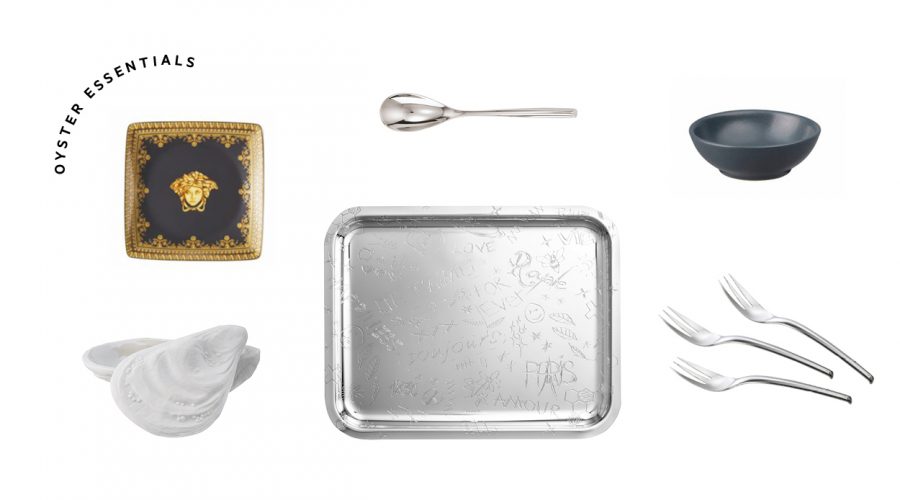 The Dishes
You can serve your oysters alongside whatever garnish you see fit: lemon juice, mignonette, wasabi, horseradish, cocktail sauce, or, hell, even a spot of hot sauce. The same free reign extends to the dish it is served on. Here's your chance to inject a dose of personality into your set-up so select something that really leaves a lasting impression, like these extravagant Versace Square Bowls or, if you're really hoping to remain understated and minimalistic, these sleek, Studio Grey Dipping Bowls. It may seem like a minor detail, but matching the spoon aesthetic to that of the forks is more important than you would expect — be sure to keep it classic and sterling silver, like this Bamboo teaspoon.
The Salt Cellar
Place those bog-standard shakers to the back of the cupboard because your salt needs prime real estate if you're inviting guests over for oysters, especially of the Bluff variety. Show off your creativity with this Salt Oyster dish crafted from Rosenthal porcelain and on-point iridescent mother-of-pearl glaze.
The Tray
Oysters of such stature deserve to be presented on a glistening tray that incites a similar level of "oohs" and "aahs" from guests. As each Bluff beauty is removed, a street-art inspired design will be revealed on this silver-plated Graffiti Tray
Studio of Tableware
5 Harold Street
Mount Eden
Auckland