Constructed in the 1880s to reflect the distinctly ornate Victorian tastes of the time, St Huberts (located in the Melbourne suburb of St Kilda) is a building brimming with history. Originally designed as a single dwelling before being given a new facade and turned into apartments in the 1910s (complete with external staircases, extra balconies and separate internal spaces) St Huberts was, for a long time, home to an eclectic, artistic crowd, reflective of the changing demographic of its locale.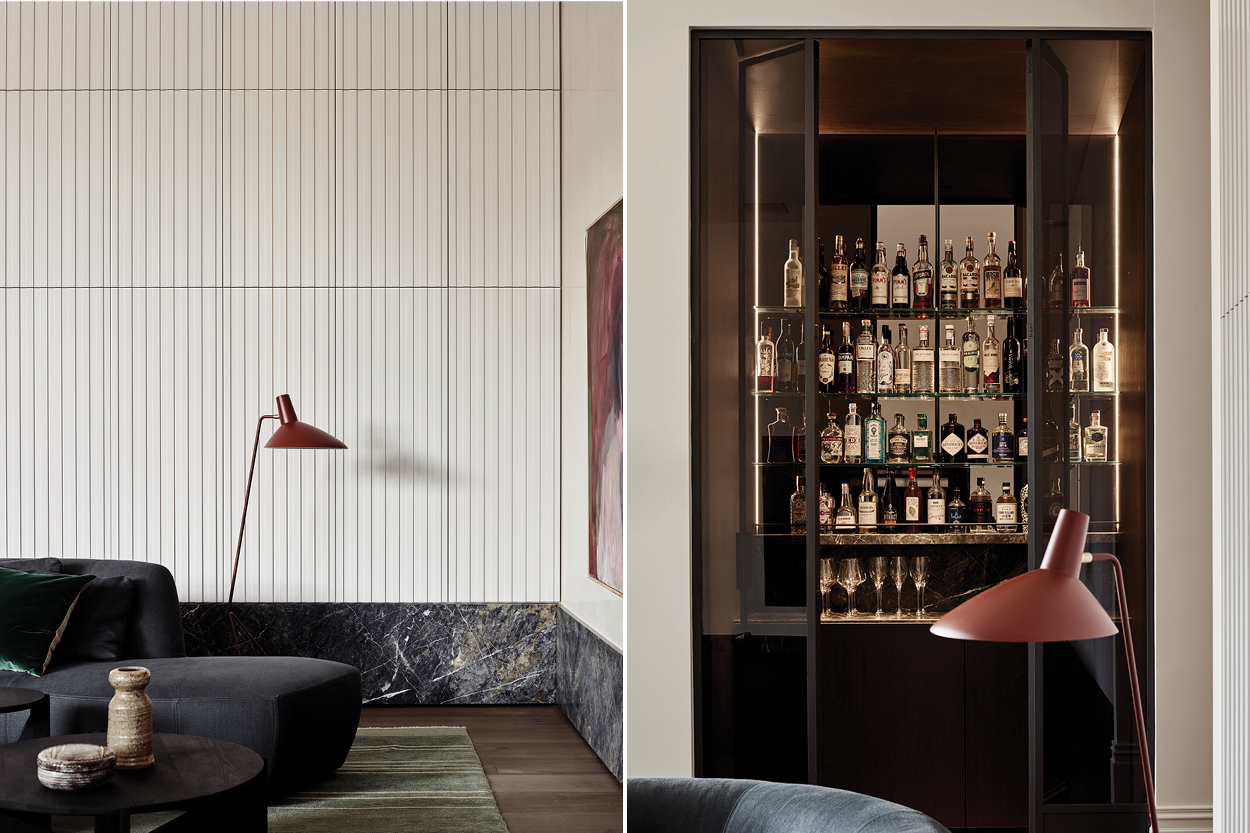 Now, the once-grand mansion has been restored to a version of its former glory thanks to a local couple with four children who saw the property's potential as a unique family home. Melbourne-based architecture and interior firm Robson Rak was tasked with transforming St Huberts into something that was 'great to live in and great to entertain in,' demanding they honour the historic architectural details while introducing all the necessary accoutrements to suit a family of six.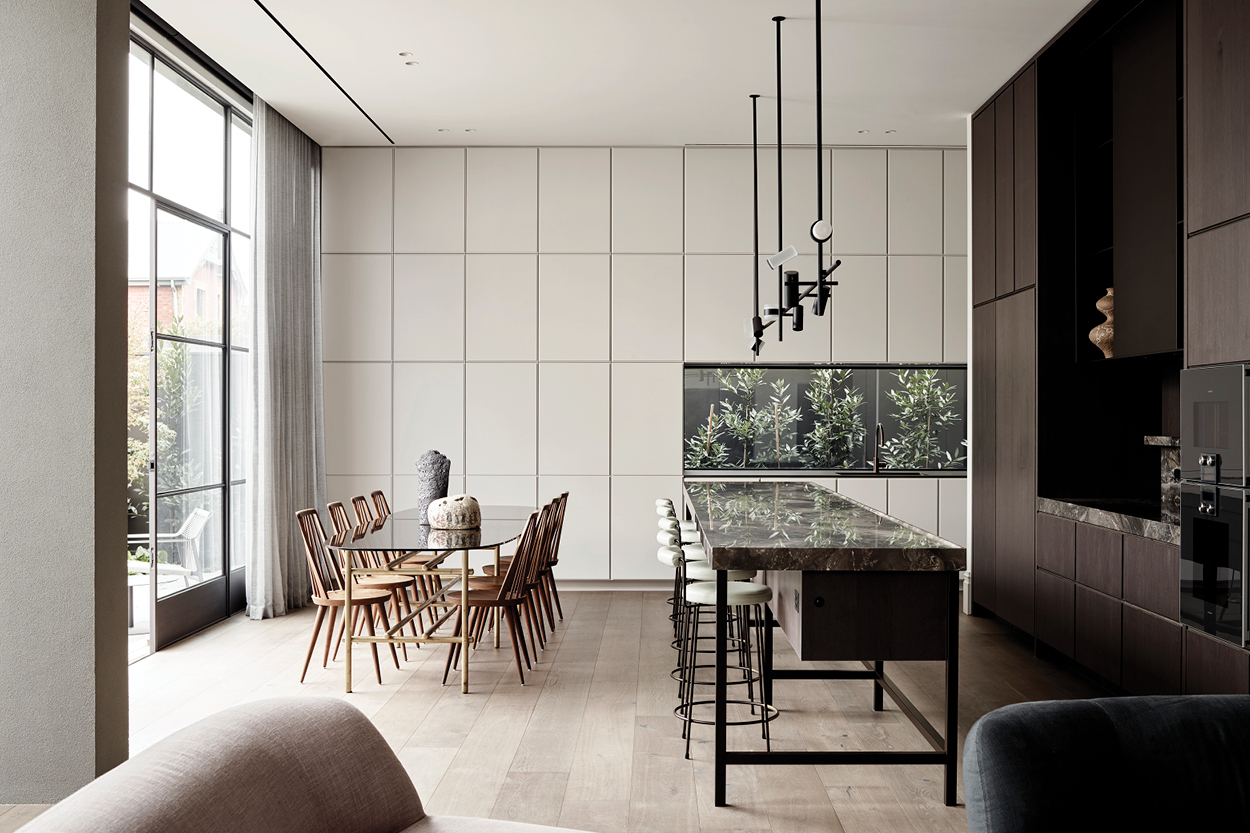 Executing the job with an eye for detail and some clever sleight-of-hand, the team at Robson Rak reimagined the spaces with generous proportions and plenty of nods to St Huberts' history. Many of the existing features of the house were retained and/or restored, including the marble fireplaces, ornate cornices, arches and decorative ceilings, all of which now sit seamlessly alongside the more contemporary architecture and interior furnishings. Such flawless integration of historic details into a modern setting is really what makes this project so special. Here, Robson Rak had to create an entirely new design language in order to bring the two worlds of this home into harmony — leaving no detail to chance.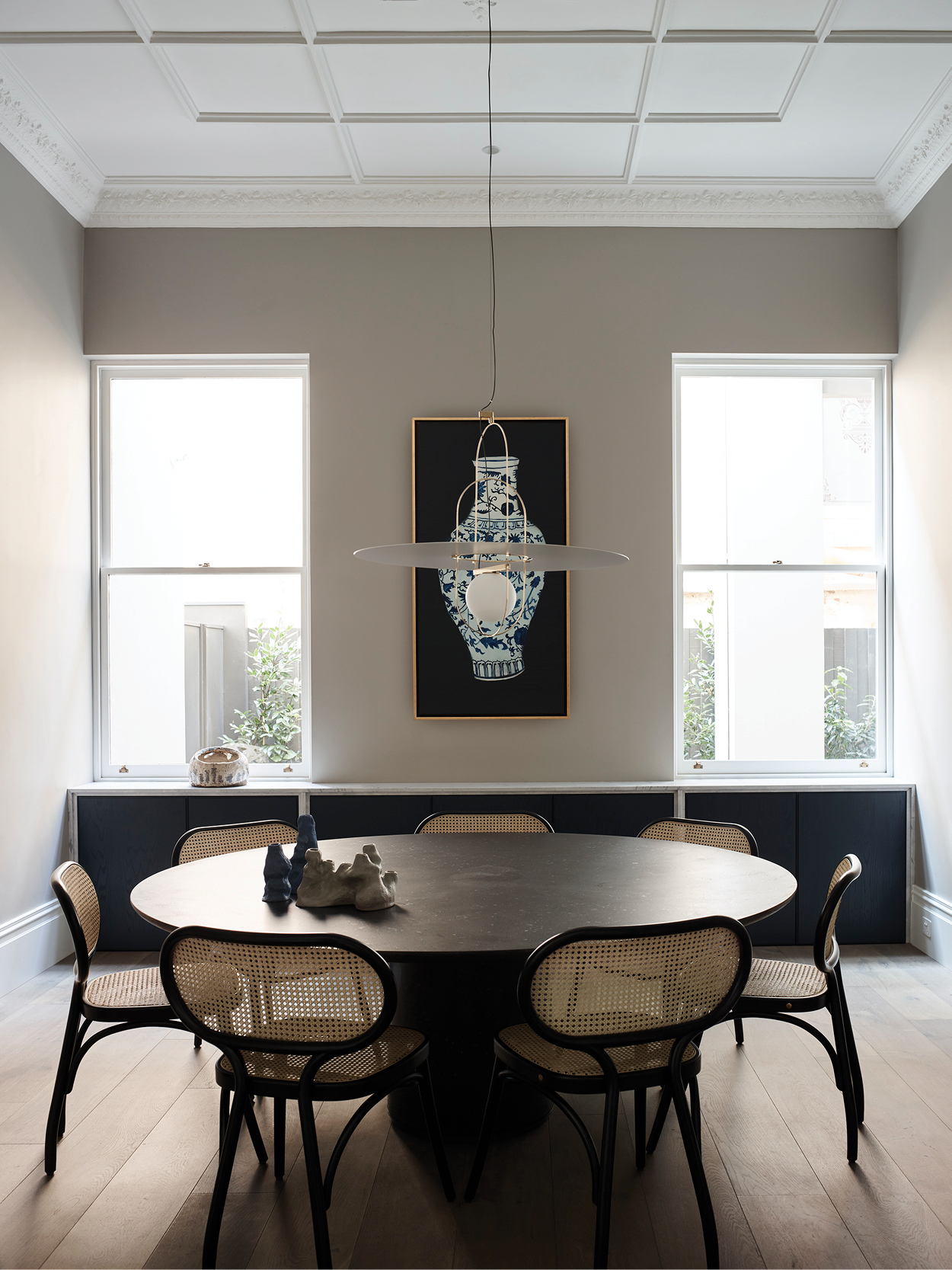 From the mosaic-tiled entrance way which sets a tone of understated luxury, to the sprawling communal spaces and elegantly-appointed private rooms, Robson Rak's strategic layering of materials is a masterclass in restraint.
Soaring-height ceilings, an expansive floor plan and a new internal staircase offer the grandeur one might expect from a house of this calibre, and yet, thanks to a muted palette, rounded motifs and the use of natural timber, custom steel work and undulating marble, every space contains elements of artisanal craftsmanship, which makes them feel inherently warm and welcoming.
This sense is further enhanced by the way the interior connects to its surrounding gardens (conceived by COS Design landscaping). Exemplified in the open-plan kitchen and casual living area, large steel-framed windows offer a leafy tableaux and allow plenty of natural light to bathe the surfaces that comprise the heart of the home. Designed as much for the needs of family life as it is for grown ups who enjoy entertaining, this central area comprises an eye-catching kitchen island in bronze and marble, a formal dining table, a television discreetly hidden behind an artwork and the pièce-de-résistance, a jaw-dropping custom marble fireplace. Natural timber veneer cabinetry conceals the room's storage and functional necessities, while an elegantly-appointed, fully-stocked bar is tucked away in a corner, ready and waiting for the moment the kids have been put to bed.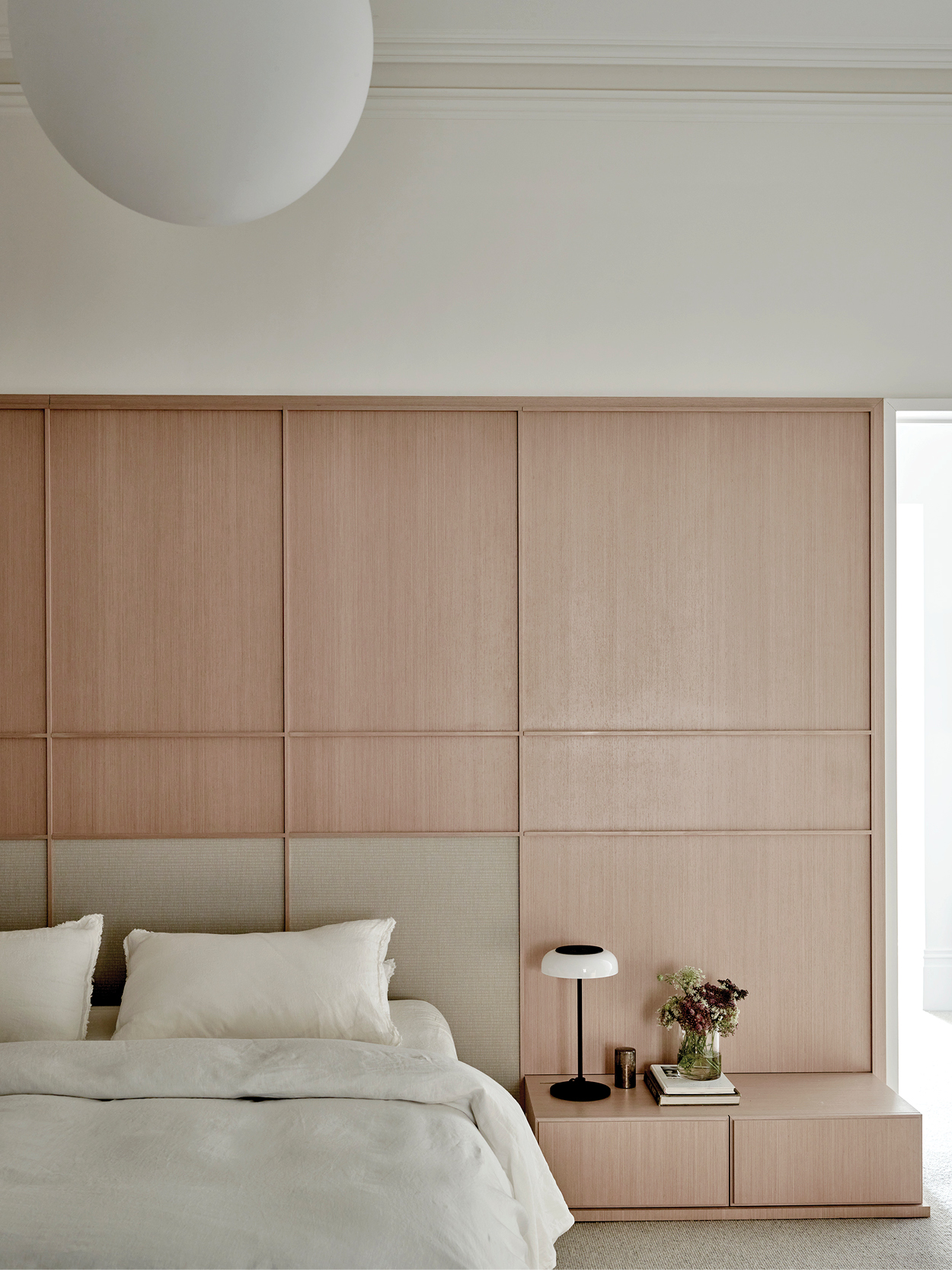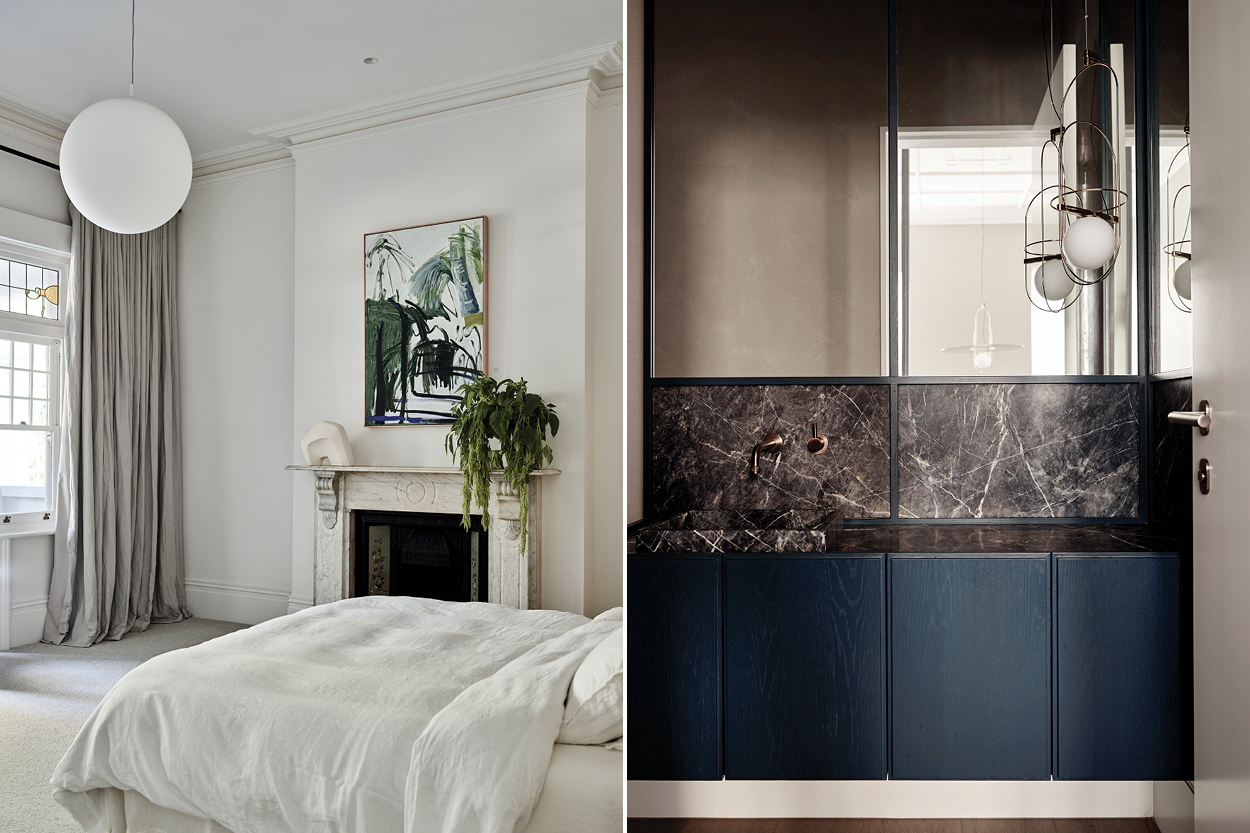 Upstairs, the four bedrooms (each with its own ensuite) are tranquil havens, thanks to the use of calm, natural textiles and a simple palette of white, grey and beige. Offering a break from the daily bustle of life with four children, the bedrooms have been designed with respite in mind — places in which to curl up with a book, indulge in a long luxurious bath or simply enjoy a few minutes alone.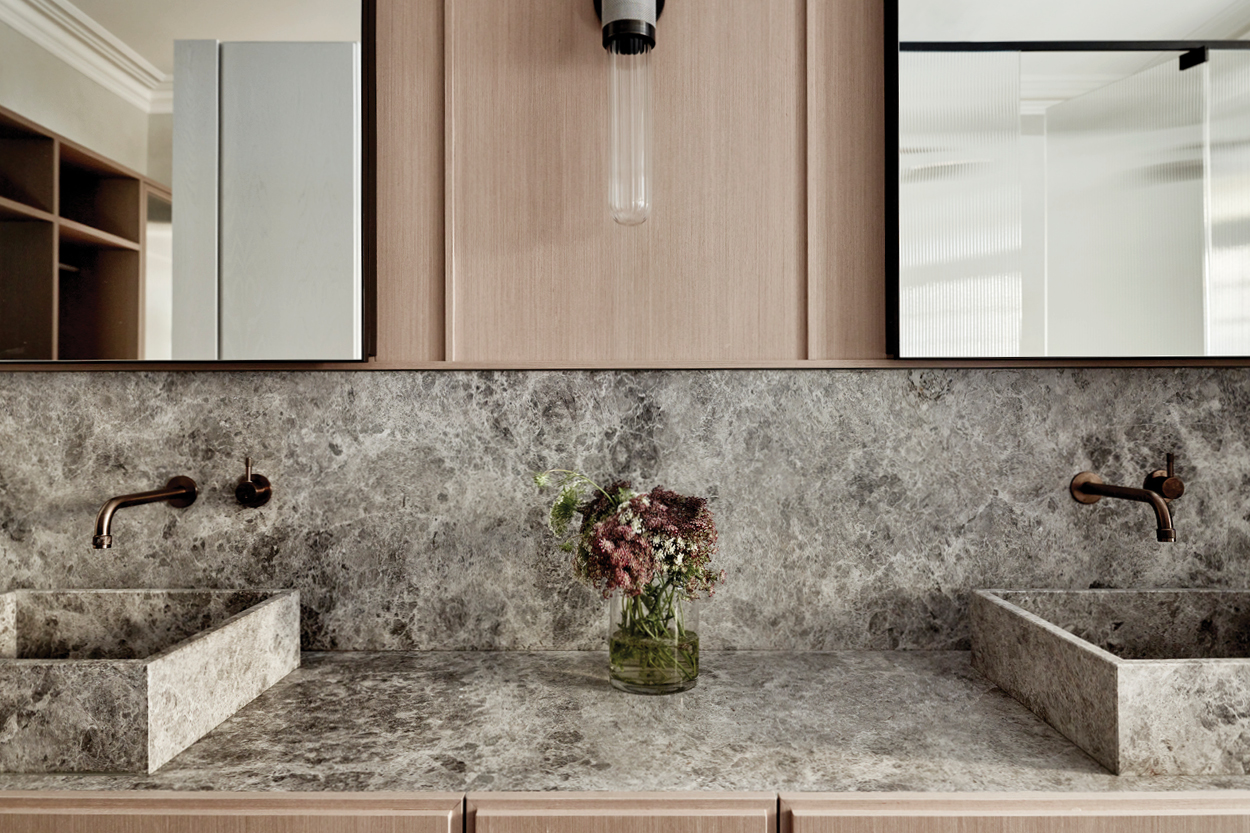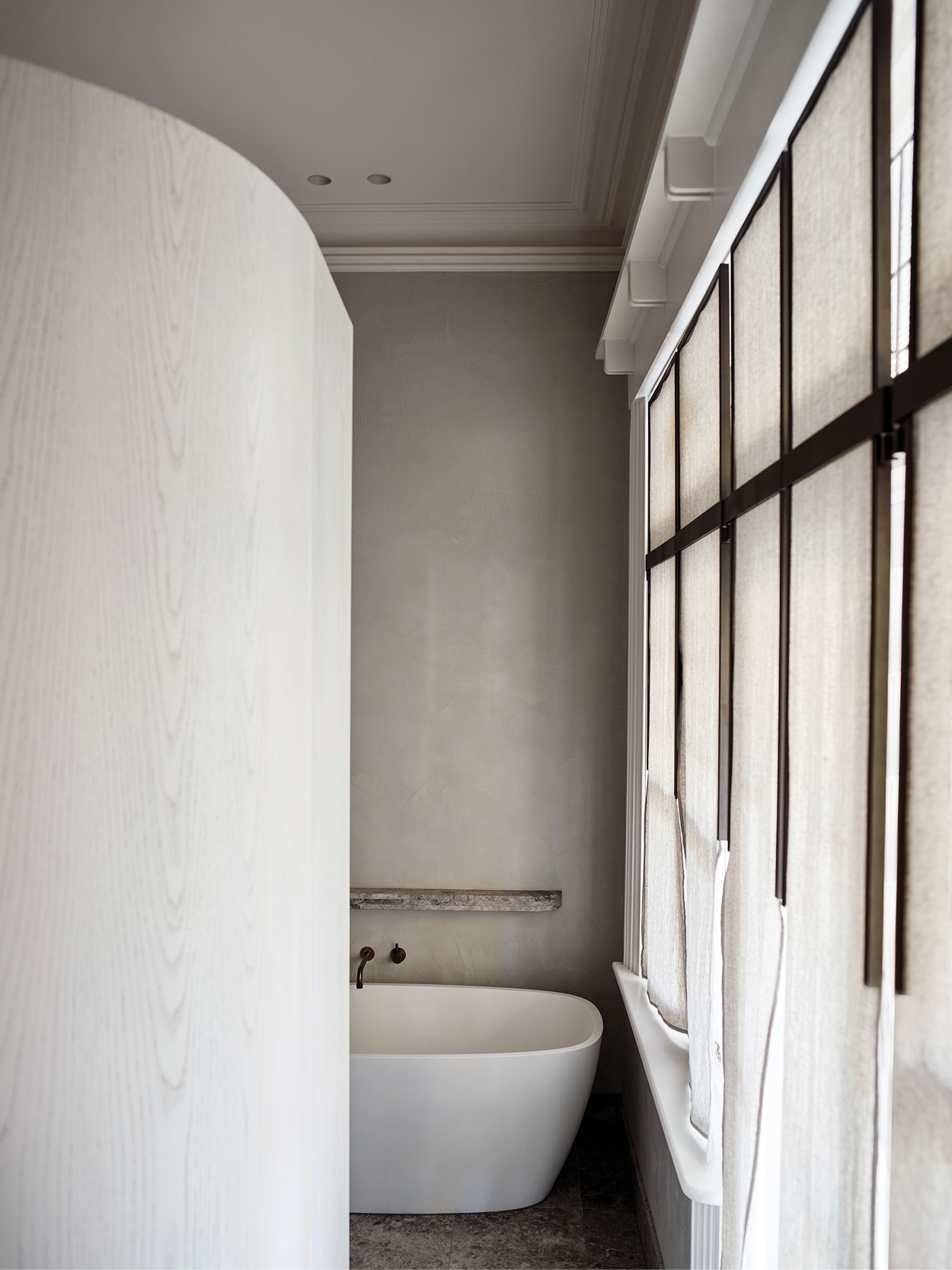 The new St Huberts is a triumph of design and a testament to Robson Rak's expert skill and unique perspective. By leaning into the historic aspect of the building and filtering it through a carefully-considered contemporary lens, the designers have created a home that is functional, elegant, charming and, above all else, timeless. Now, St Huberts is a home that is equipped to evolve with its occupants, and will undoubtedly remain a beacon of design for generations to come.