Every aspect of Mt Cardrona Station is influenced by the extraordinary landscapes of the Cardrona Valley. Drawing on this dramatic setting, the station is set to deliver rural-residential living with a distinct character and strong sense of community. Well-considered master-planning provides a range of options for permanent residential and holiday accommodation and easy access to adventures.
With plans to develop 400 lots over the next ten years, the development builds on the trailblazing tradition of the region. The Cardrona Valley has fostered a pioneering spirit for centuries, from early Māori who came through the valley searching for 'liquid gold' perfume oil to the 1,000 gold rush miners who made a temporary home here in the 1880s.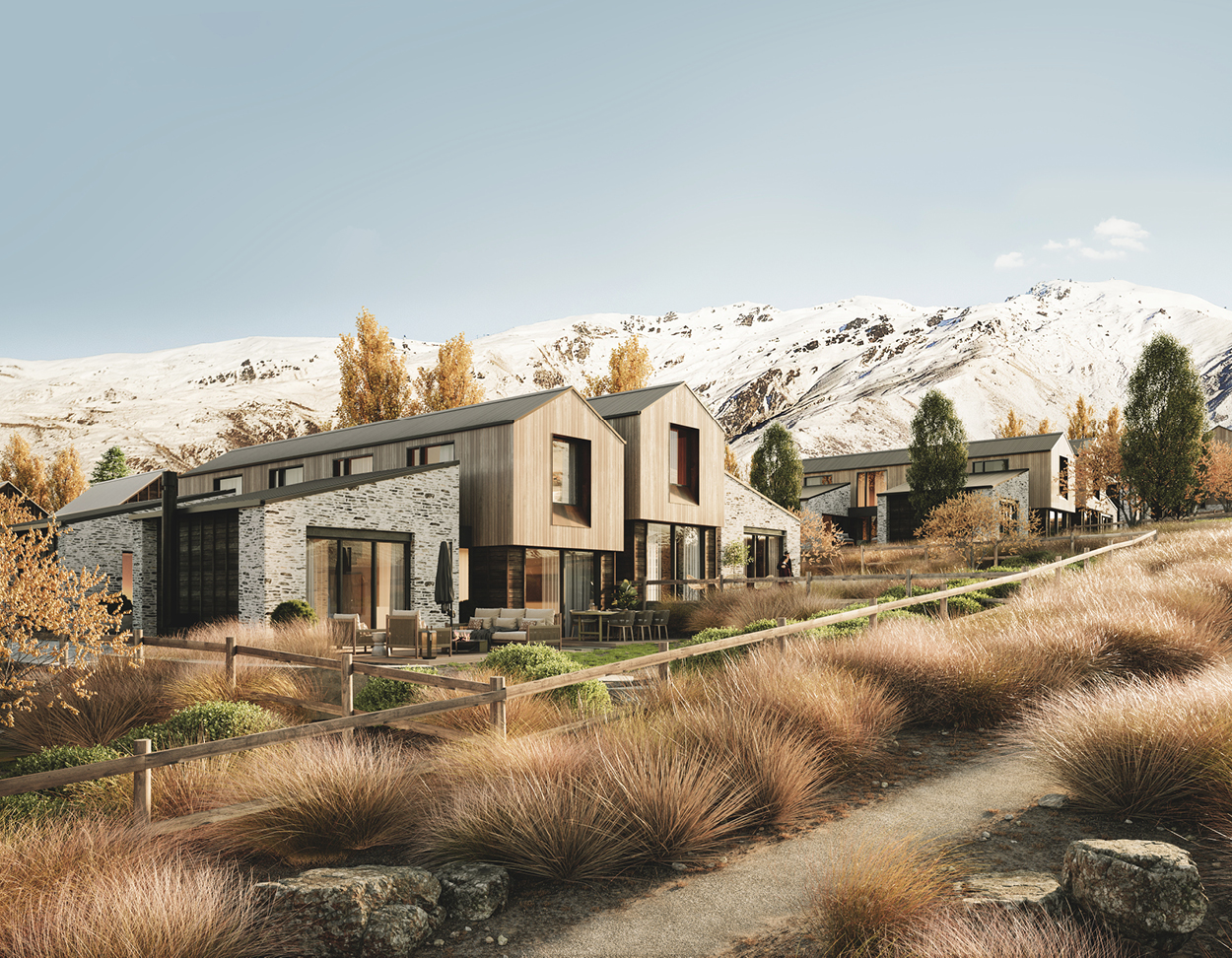 In more recent years, intrepid Cardrona locals have launched bold tourism ventures and expanded high-country farming. The visionary Cardrona Valley farmer and entrepreneur John Lee purchased Mt Cardrona Station in the 1970s and went on to create what is now Cardrona Alpine Resort. Continuing in this vein, Mt Cardrona Station developers Chris Morton and Andrew Spencer created new zoning and infrastructure, making it possible to share this spectacular high-country setting.
Owners at Mt Cardrona Station have preferential use of the station's resort-style facilities. The Homestead will offer all-day, indoor-outdoor dining and workspaces and meeting rooms for remote workers. The Club Room will provide the opportunity for owners to meet up after skiing or biking, while The Adventure Centre will include gym and workout spaces, hot pools, a tennis court and a ski and bike workshop. On-site property management services ensure everything will be as it should when you arrive back at home base.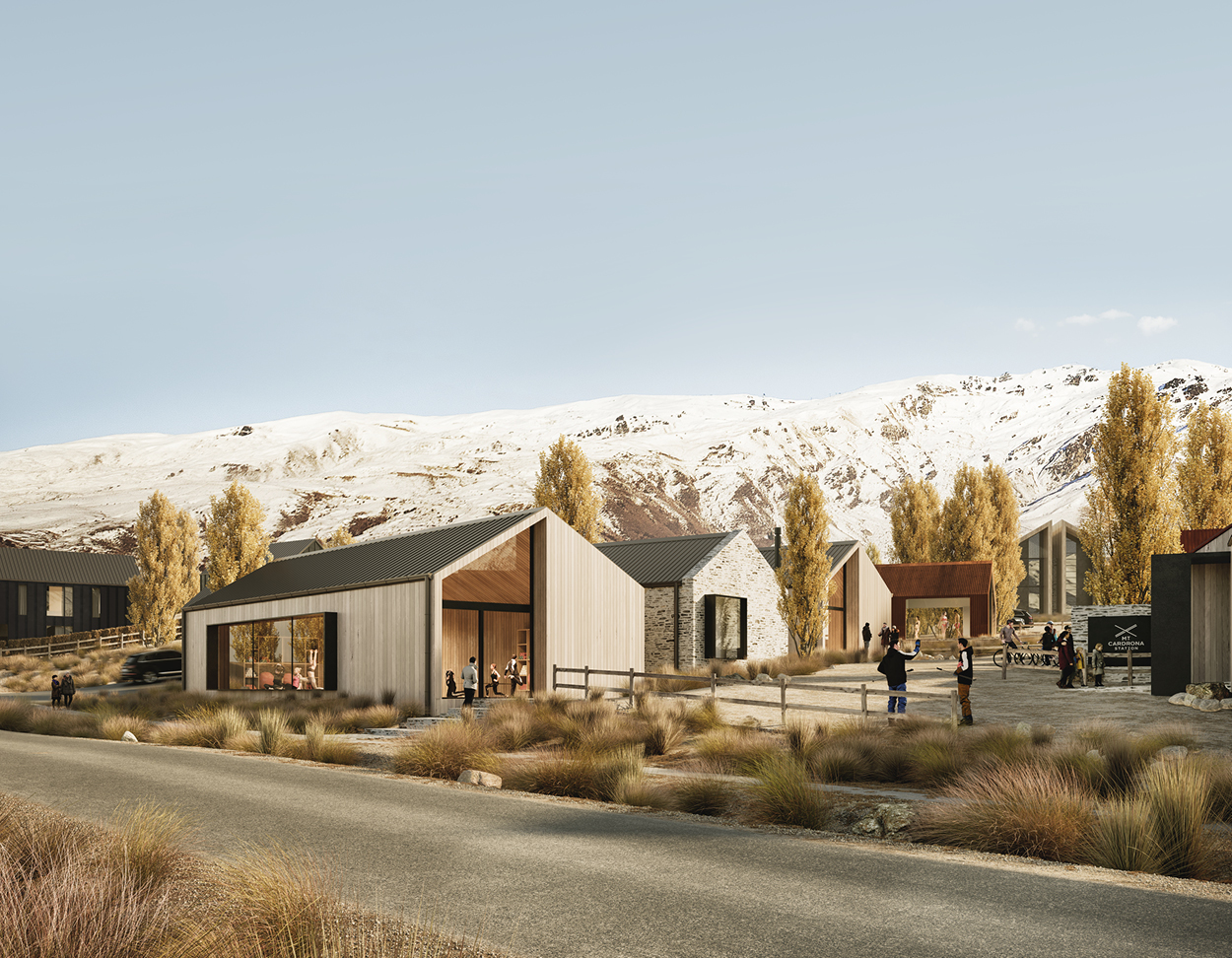 The first release neighbourhoods of Walter Little and Little Meg offer lots ranging from 350 to 810 square metres. Walter Little lots are the premium, low-density lots of the station with an elevated position and unobstructed views of the Mount Cardrona Range. The Little Meg neighbourhood offers north-facing lots and views of the Cardrona Valley and Criffel Range, with the village just a few minutes' walk away.
Sold through Sotheby's, these titles offer a rare opportunity to become a founding member of a unique development. Spring 2021 will see the first release of home and building packages designed exclusively by award-winning Leuschke Group Architects and built by Landmark Homes.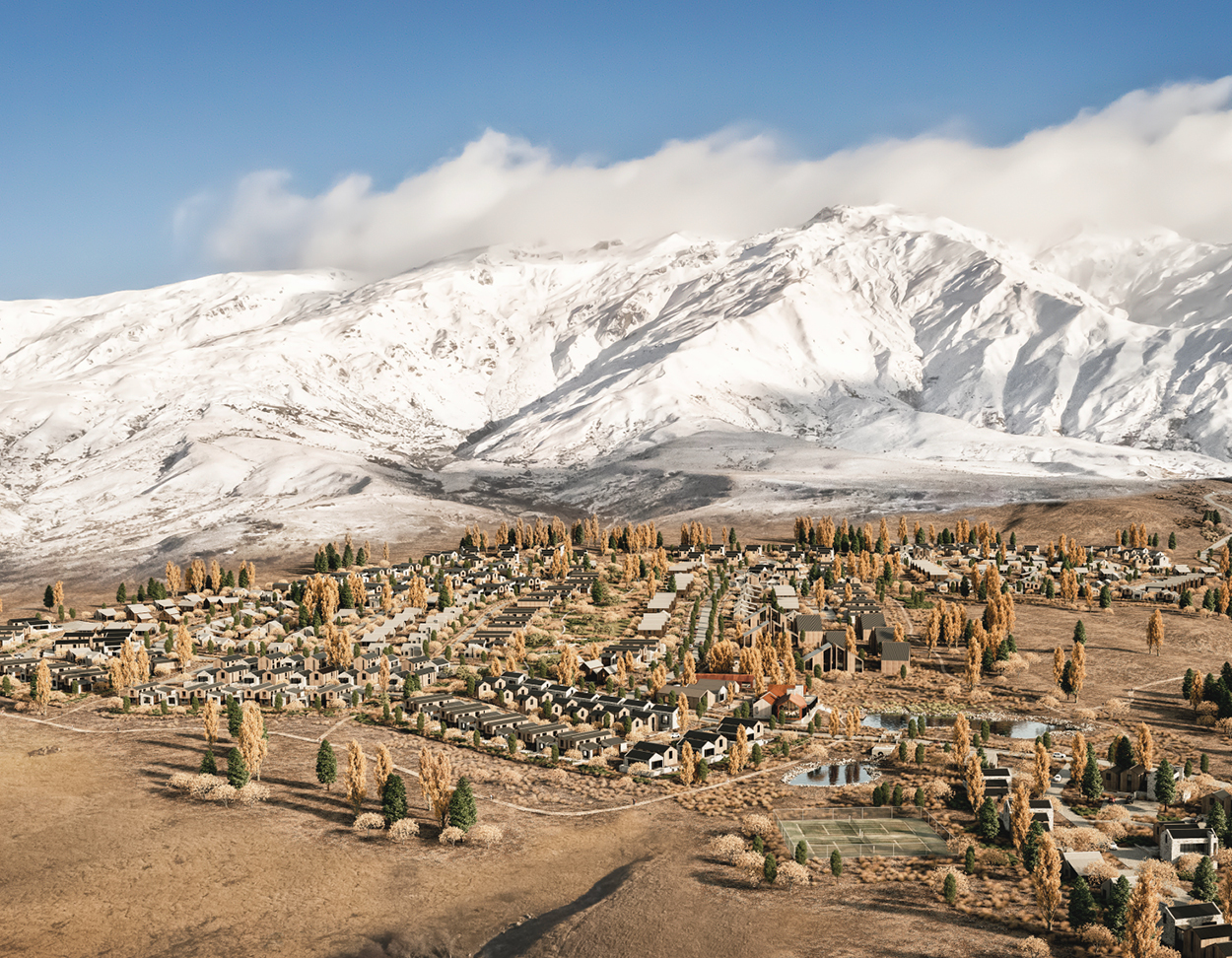 Design guidelines have much to draw on in this landscape so heavily influenced by its rich gold mining past and dramatic Central Otago ranges. Early miners' cottages and farmhouses are the reference point — updated with a contemporary design ethos using the highest-quality, modern materials.
Mt Cardrona Station is positioned amongst some high calibre neighbours, including the award-winning Cardrona Distillery and the historic Cardrona Hotel. The latter is firmly established as one of the most popular garden bars in the region. Meanwhile, the boutique shops and restaurants of Wānaka are only a 20-minute drive away, and Queenstown is just a 45-minute drive over the Crown Range.
Mt Cardrona Station is positioned adjacent to Cardrona Alpine Resort and Soho Basin, making it an enviable place to call home during winter. Close by, Snow Farm offers further options for snow adventures. Within the station itself, 30 kilometres of biking and hiking trails are available to all. Whichever path you choose, all roads lead to adventure.