Coveted furniture brand Ligne Roset has remained a family business in France for over 160 years. Its highly-anticipated new Auckland showroom, Ligne Roset NZ, continues with the family theme — run by Managing Director Matt Dickson and his partner Marketing Director Monica Tischler, who have recently welcomed their son Jude. From vibrant floral artwork, including a recent Karl Maughan purchase, to Michel Ducaroy's famous Togo chair, in limited-edition houndstooth no less, together they share some of their favourite things.
My personal style can be defined as:
Monica: Modern and chic.
Matt: Eclectic.
The last thing I bought and loved was:
Monica: An artwork by Karl Maughan for our living room. Its bright florals bring a smile to my face every day.
An object I would never part with is:
Matt: Our Togo in limited edition houndstooth print (pictured above).
An unforgettable place I visited was:
Monica: Te Arai Lodge; a taste of Tuscany just north of Auckland. The hosts lovingly prepare meals for guests using fresh produce from the onsite gardens.
Matt: The Flying Fox retreat, nestled on the banks of Whanganui River.
The next place I'd like to go to is:
Monica: Back to the yoga studio at Eastwest.
Matt: France, hopefully within the next year or two!
The best book I've read in the last year is:
Monica: Siddhartha by Hermann Hesse.
Matt: Garlic and Sapphires: The Secret Life of a Restaurant Critic in Disguise by Ruth Reichl.
My favourite app is:
Monica: Lightroom. I love photography.
My guilty pleasure is:
Matt: Whittaker's Peanut Butter chocolate.
The latest music we're loving is:
Monica & Matt: Muroki and Reiki Ruawai.
On my wish list is:
Monica: Art for our bedroom. To add to my love of vibrant floral work, I have my eye on pieces by Carmel Van Der Hoeven, Katherine Throne and Liam Gerrard.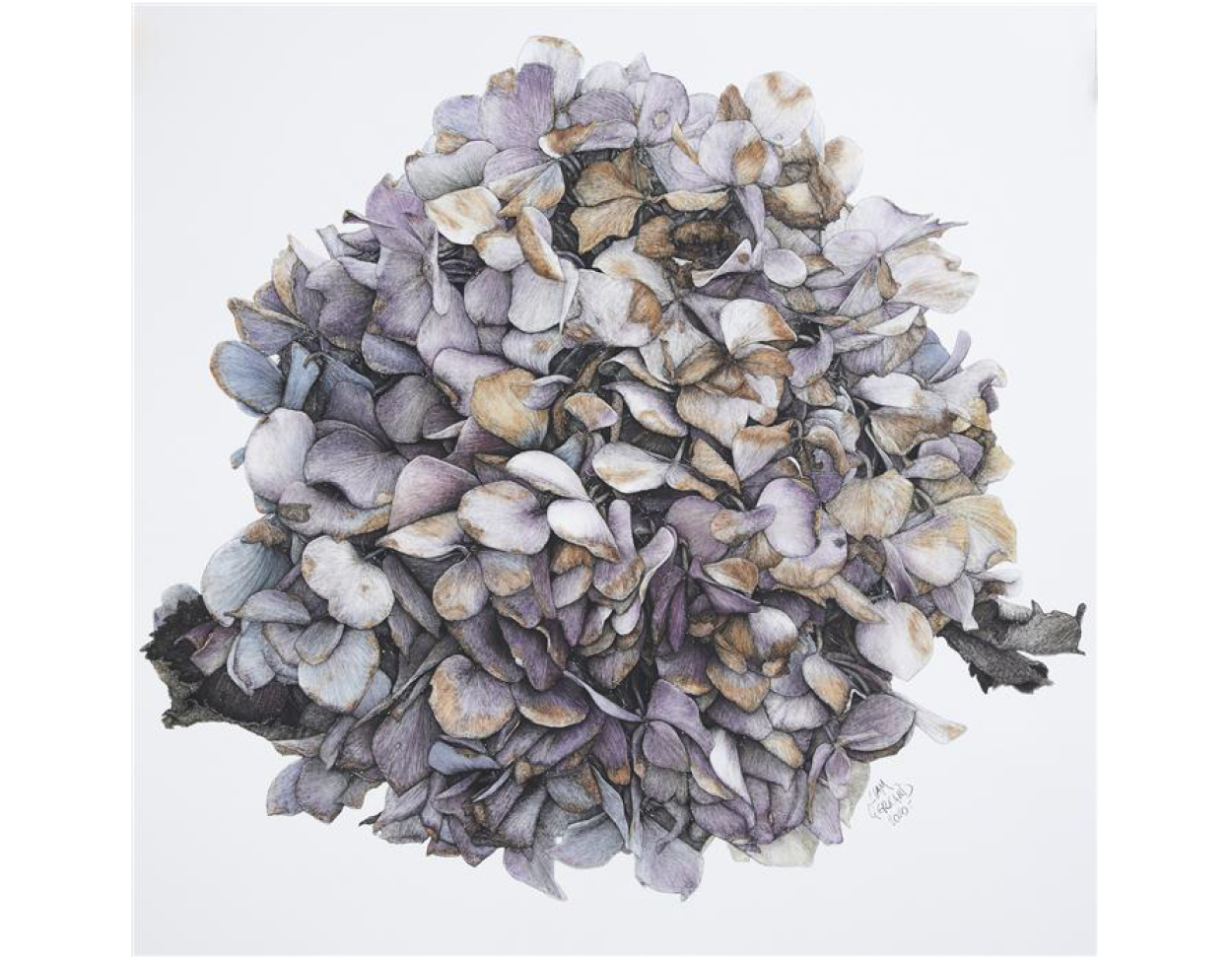 If price were not an issue, the one artist whose work we would collect is:
Monica & Matt: We couldn't commit to just one so we would become extensive collectors of original New Zealand art!
My favourite cultural/style icon is:
Monica: I admire anyone who is authentic in the way they dress and present themselves. To me, that's iconic.
When I was younger, I wanted to be:
Monica: An actress or television presenter.
Matt: An architect.
I am inspired by:
Monica: My friends and family, who are teachers, nurses, paramedics, psychologists and mothers. Collectively, their vocations make not just mine, but the greater world, a better place.
My secret talent is:
Monica: As a first-time mother to our son, Jude, my newfound talent is being able to squeeze everything I want to achieve in the day into his nap windows. Sometimes that's prepping dinner at 9am or attempting an express workout. Other times it's sitting on the sofa indulging in Netflix.
The last meal out we had that truly impressed us was:
Monica & Matt: We are impressed time and time again with the seasonal degustation menu at Lillius. The sourdough bread served as a starter is the best in the business. After one Sunday lunch, we were lucky enough to go home with a surplus loaf.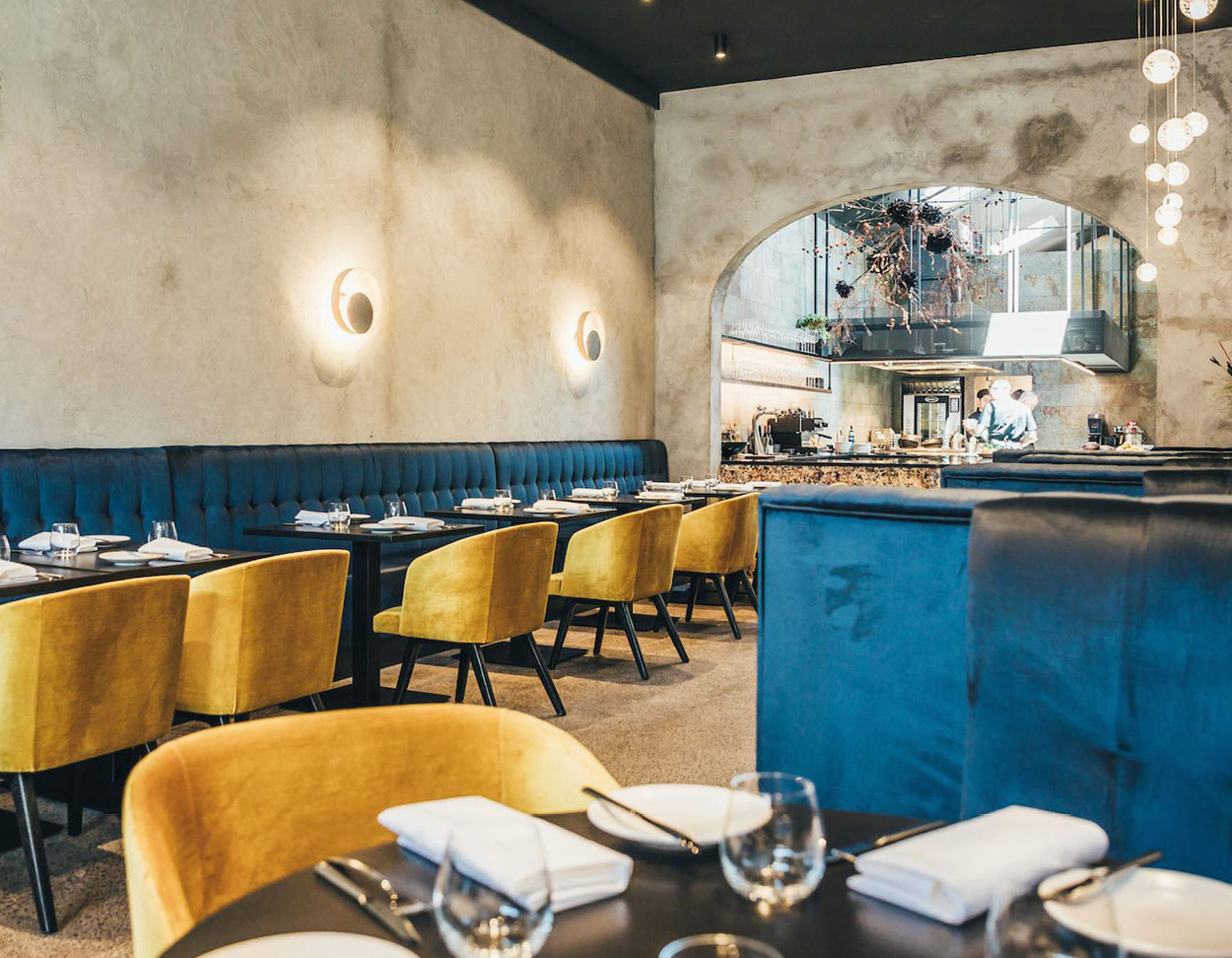 The best gift I ever received was:
Monica: A gold ring for my 30th birthday, gifted by my family and hand-cast by my sister, Elsie, a jewellery designer.
Matt: Our son.
I recently discovered:
Monica: Unconditional love for our son, and a renewed appreciation for my mother.
I'm obsessed with the work of:
Matt: French furniture designer, Pierre Paulin, is an absolute master of modernity. His exceptional body of work lives on, including in our home. We relax on his sofa, Andy, every day.
My favourite three pieces in our showroom right now are:
Monica: The Prado settee by Christian Werner with its moveable counter-weighted back cushions, the Geoffrey mirror by Alain Gilles and the Coplan sideboard by Pagnon & Pelhaître.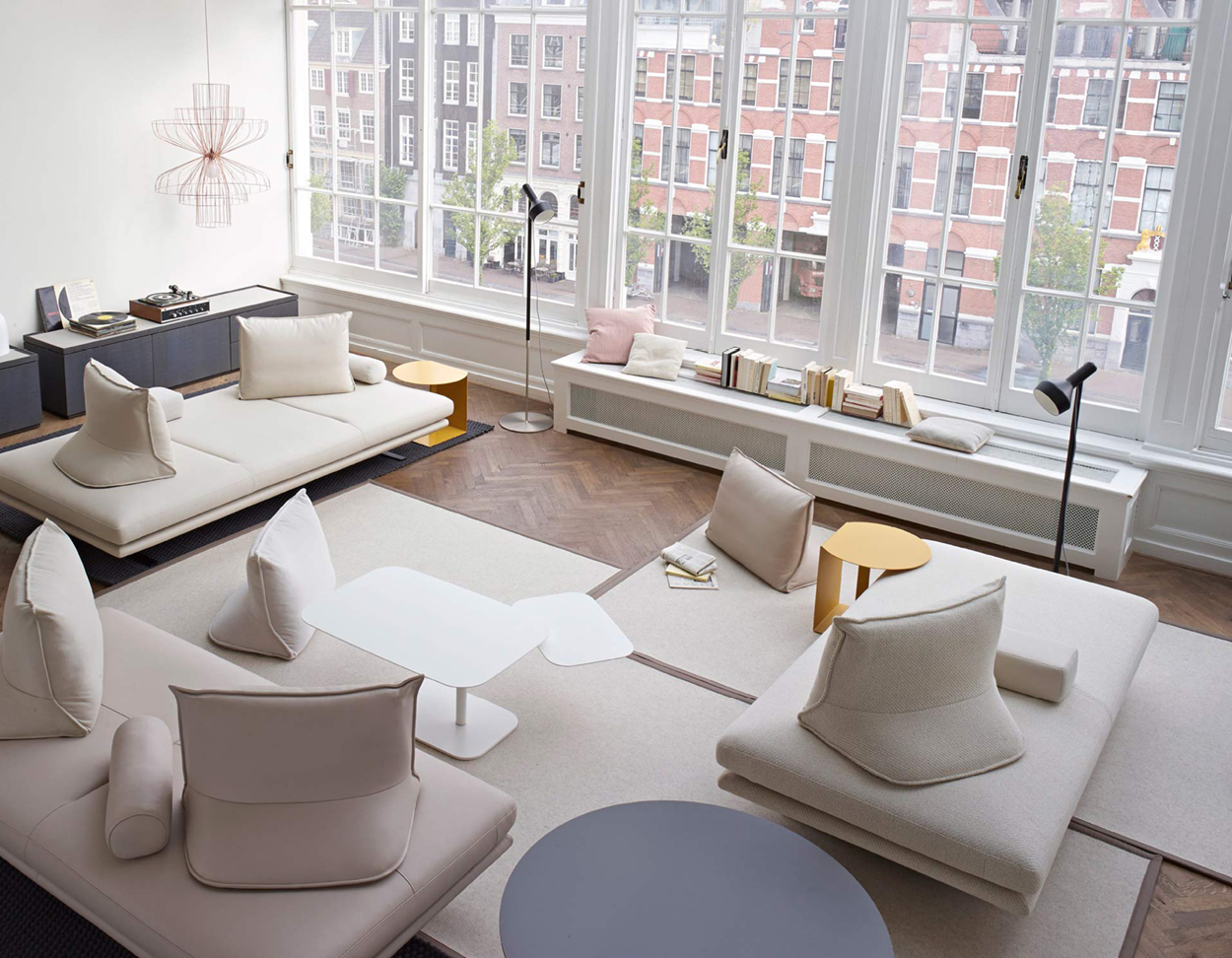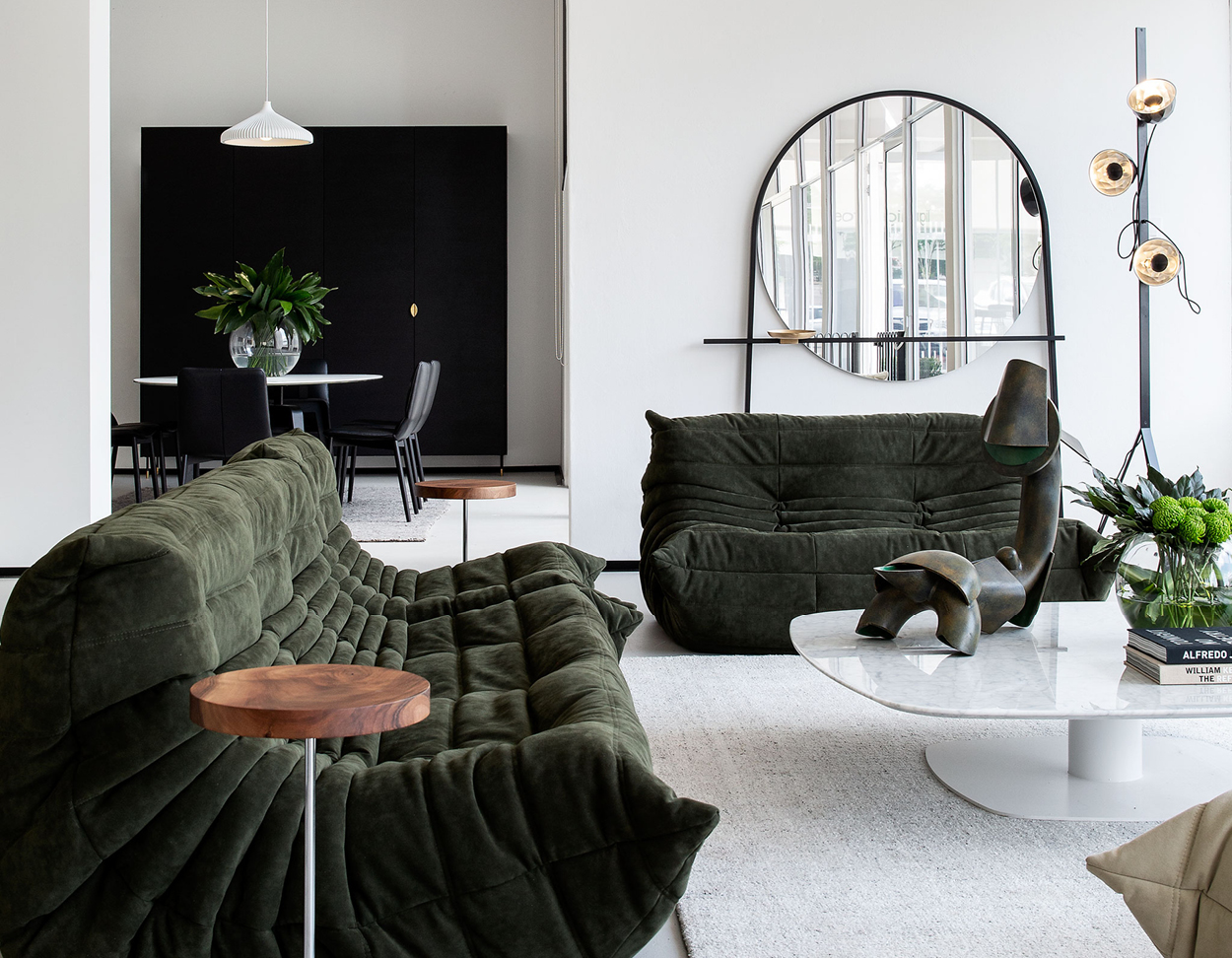 One of the best pieces of advice I've ever received is:
Monica: Growing up, my mother told me: "Don't be afraid of a broken heart." It helped me to be fearless with the decisions I made, not just in love but in all aspects of life and its trickiness. It gave me the courage to endure temporary pain in order to enjoy a future that was authentic.
Matt: In business, if you don't do it, someone else will.
The one thing people should invest their money on when it comes to furniture is:
Matt: Right now, if you are working from home, a good desk that is not only practical but beautiful would be a good investment. But in general, people should look to invest in pieces where they spend most of their time; for some that could be the bedroom, the living room or the dining room.