An exquisite exercise in how to pair several serene, cocooning neutrals, Vogue Haus is both sophisticated and welcoming. The project is owned by Wellington-born, Brisbane-based creator Kayla Boyd, who also oversaw the interiors via her design business Row Interiors.
Boyd was inspired by the principles of the mid-century modern era, harnessing layered, contrasting textures which add dimension to each space, plus sleek yet organic shapes and clean lines. These elements allow the creamy tones of both in-built and added furnishings to shine without blending into one another.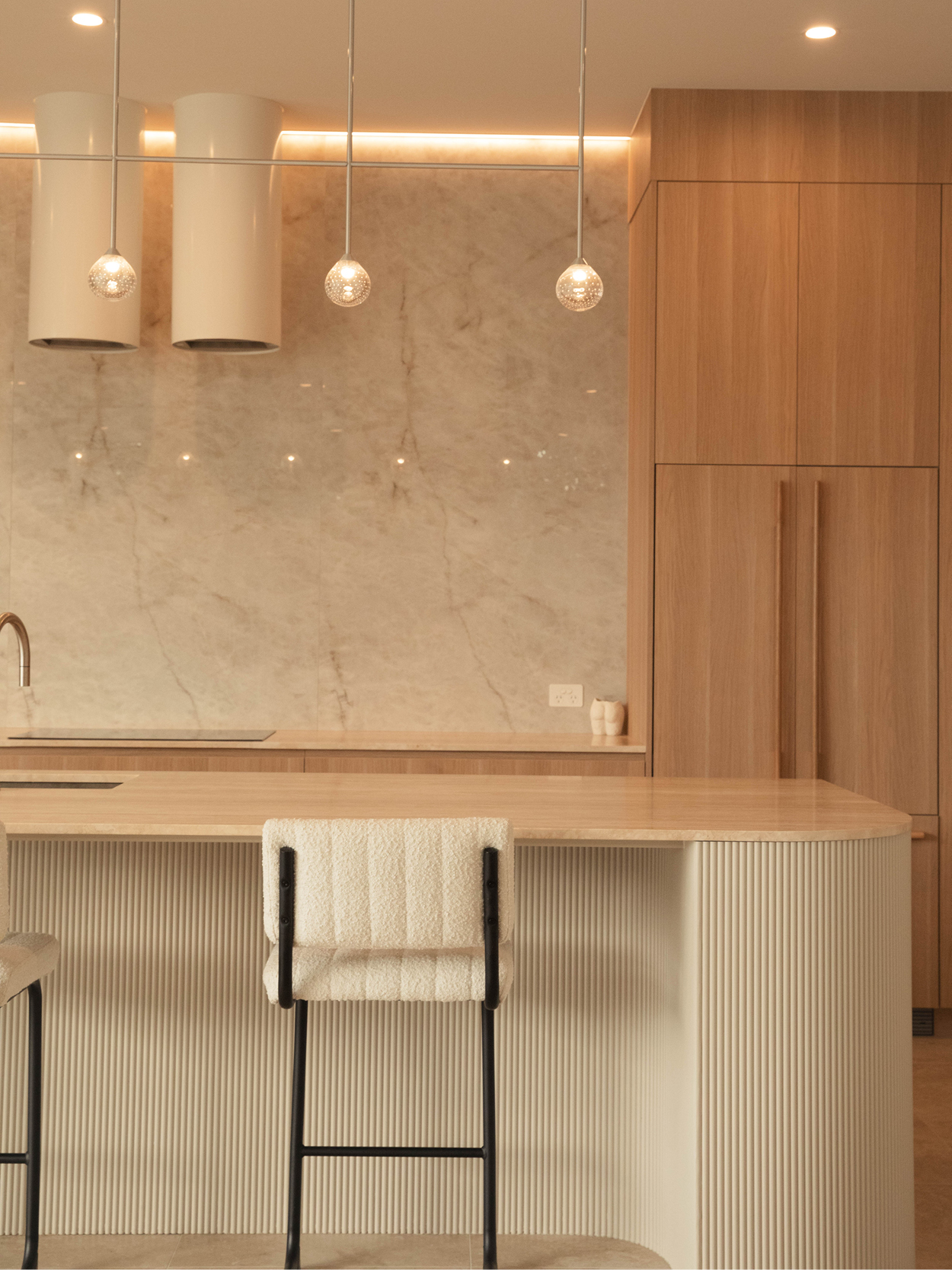 The kitchen is a highlight, featuring a sizeable, central island topped with sandy marble and finely dowelled cladding. An anything-but-boring beige, Resene Tea was the perfect shade to lend its diffused elegance to the island's sides, and a custom pendant light by Soktas runs horizontally above, with evenly-spaced bulbs creating a well-balanced ambience.
The universal love for bouclé furniture is showing no signs of abating, and here, bar stools from Life Interiors rest charmingly in the space, inviting dwellers to pull up for a morning cuppa or a well-deserved decompress at the end of the day.
This abode exudes a peaceful warmth, demonstrating the inherently harmonious result that can be achieved when the finer details are recognised for how important they really are.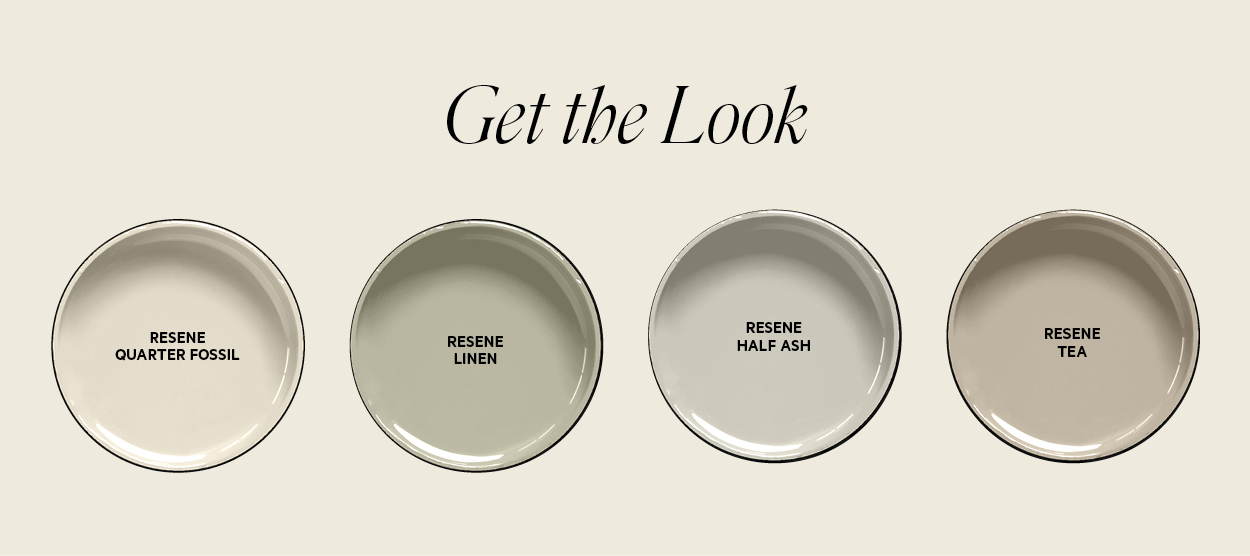 Less harsh than white and a classic companion to cream, Resene Quarter Fossi is a versatile paint that pairs beautifully with both light and dark shades of varying warmth and undertone. Complex and quietly confident, there's more to Resene Quarter Fossil than meets the eye.