Interior designer Danielle Bates has built a reputation for her high-end residential and hospitality fit outs. Effortlessly employing sumptuous details and clever layering, Bates keeps her contemporary spaces feeling warm and inviting, and it's largely down to her ability to source and curate unique furnishings, both from here and abroad.

One of the places that Bates has long turned to when sourcing furniture for her clients is Restoration Hardware — a company that has gone from a relatively small presence to boasting over 100 sprawling stores around the United States. Showcasing the brand's vast and varied lines of furniture and accessories, lighting, hardware, soft furnishings and art, the stores are multi-faceted and notoriously impressive, often with immersive displays and even their own restaurants.
The recently-opened RH in New York's Meatpacking District, for example, is a testament to this. Nine thousand square-feet of poured concrete, bronze, stone and glass, with a vast, rooftop restaurant, festooned in chandeliers and foliage, this store speaks to the vast growth this company has enjoyed in the last few years, including adding a number of subsidiary brands like RH Modern, RH Teen and RH Baby and Child to its offering.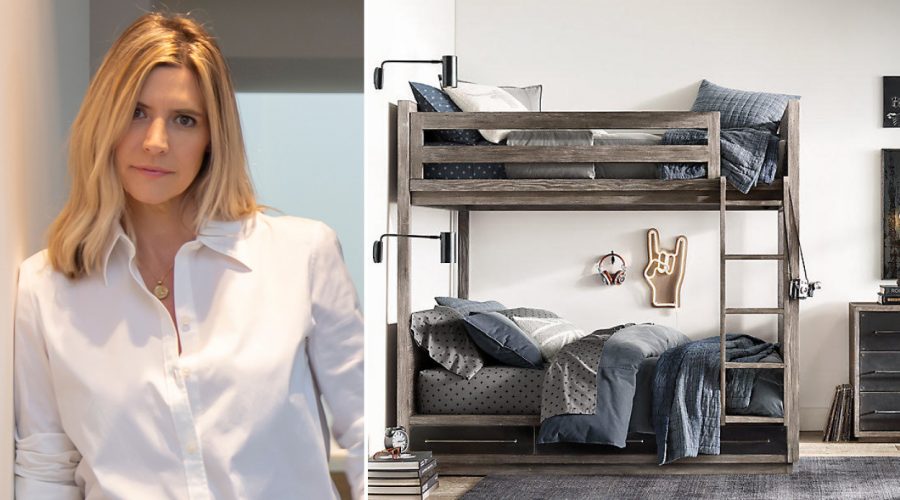 But Bates discovered RH long before it ascended to its now-lofty heights. Back when she was living in New York, having studied at New York's prestigious Parsons School of Design she secured a job at renowned design firm Meyer Davis, and stumbled upon it when it only had five stores to its name. After returning to New Zealand and setting up her own interior design firm in 2005, Bates started regularly importing pieces from RH, for clients that wanted something a little different. Now, she's taking her relationship with the brand to a whole new level.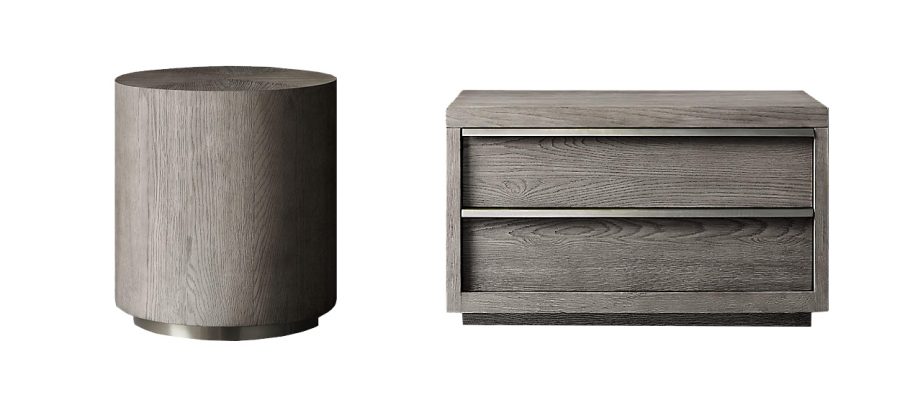 "RH is very protective of its brand," Bates explains, "but because of the strong relationship I've enjoyed with them over the last five years, I've recently been named an official RH licensed partner in New Zealand." This is a big deal. It means that Bates now has an extensive library of RH fabrics and finishes on hand, allowing her to make quick decisions with clients, and often get in-stock furniture to arrive in New Zealand within four to five weeks.
In fact, Bates tells me that she has furnished entire houses with the brand, such is the level of her clients' appreciation for its sleek aesthetic and high quality. "Although New Zealand does have more choice now," Bates says, "there are not many brands that offer a price point in between the lower options and the high-end luxury Italian marques. I still like to work with the European brands but RH offers high-quality at a mid-range price point, and that's what makes it so appealing and easy to work with."

Next year, RH is set to open its first international gallery in England at Anyhoe Park, which will house the largest architectural library in the world. In 2023, stores in Paris and London Mayfair will also open, as RH goes truly global. And while there won't be a retail location in New Zealand for RH collections, we can rely on Bates and her extensive knowledge of the brand to deliver the affordable pieces our interiors need.