An all-too-frequent theme when decorating a home is to focus on the more commonly used, interior rooms, a process which leaves little attention for the secondary spaces. Reminding us that this is a notion we would do well to avoid, is design luminary Exteta.
Handcrafted in Italy, and available locally from Designers Collection, each piece from the brand's outstanding selection of al fresco furnishings is a prime example of when aesthetics and functionality collide. Whether a sprawling chaise longue or a cushioned armchair, a pouffe or a table, Exteta harnesses the focus usually given to the indoors and brings it outside, turning gardens, decks, and balconies into spaces that are as welcoming as they are comfortable.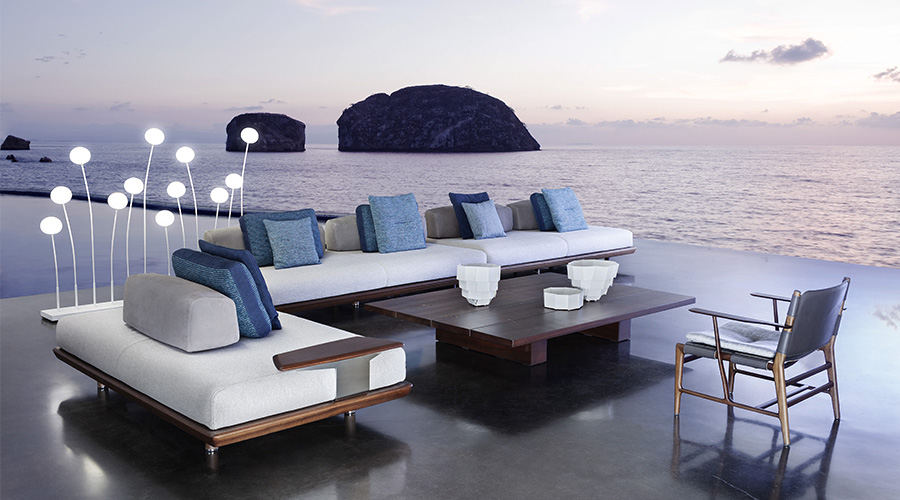 In what can only be described as a testament to Exteta's inherent allure, the brand collaborates with some of the most prominent names in the design sphere, creating pieces that are a fusion of artwork and home accoutrement. The collections produced with the adept architectural mind of Massimo Castagna at their helm, for example, have delivered some of the brand's most instantly recognisable and well-received pieces to date. Each is a one-of-a-kind creation that celebrates comfort and design, from the luxuriously oversized sofas — boasting tiered cushions in cheerful pops of colour — to the outdoor tables, each a refined piece reminiscent of the sleek, fashion-forward coffee counterparts usually found in the living quarters.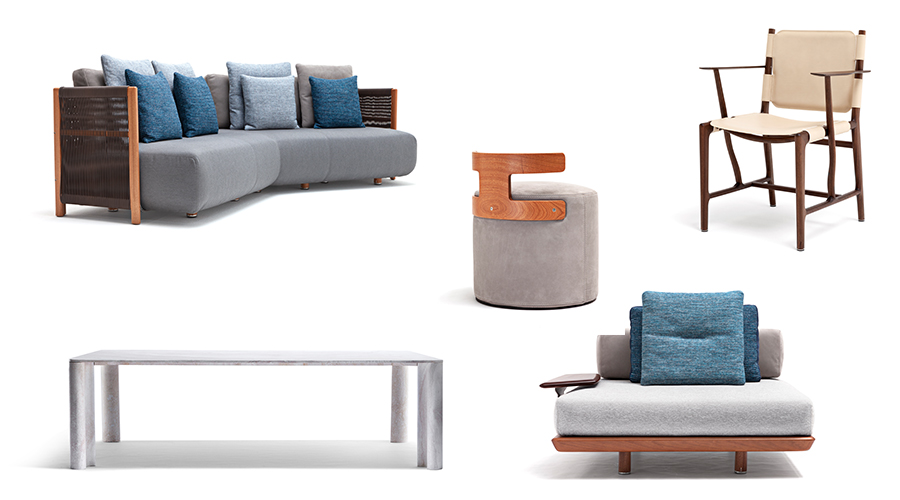 Gone are the days of rickety garden tables and ill-favoured sun loungers. Thanks to the fine craftsmanship and exquisite eye for detail that lies at the heart of every Exteta piece, the luxurious act of relaxing outdoors is one that we can now enjoy in style.