In Chino Canyon in California's Coachella Valley sits a structure that both blends seamlessly with its surrounding environment, and stands as a beacon of intriguing design against the arid backdrop of sand and shrubbery.
Not a private home, the Desert Palisades Guardhouse was designed for the security guards who watch over the surrounding residences, although the creative minds at Los Angeles based design firm Studio AR&D Architects weren't about to let the building's functional nature stand in the way of it being an utterly beguiling feat of modern design.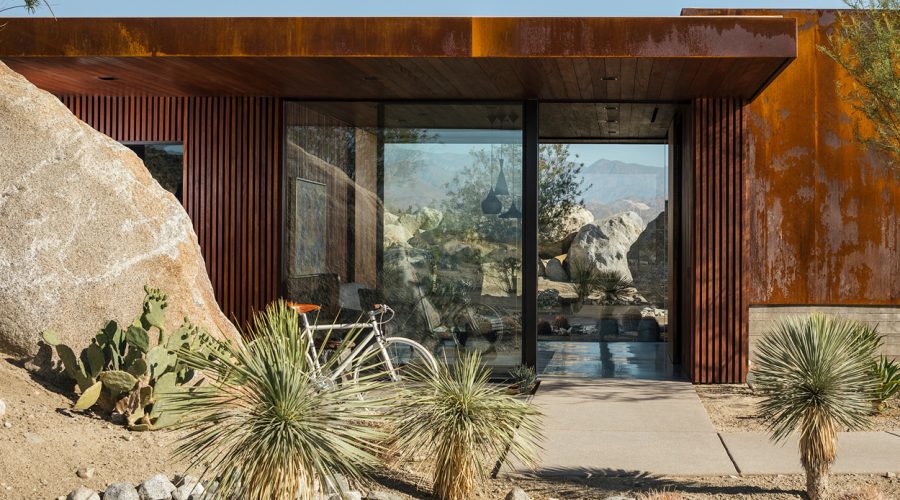 Jutting out from the rolling landscape with its rectangular construction and stoic, straight lines, the Guardhouse was constructed from steel that was left to naturally rust, lending the outside of the building a tone that makes its geometric nature seem, against reason, to fit in perfectly with its wild environs.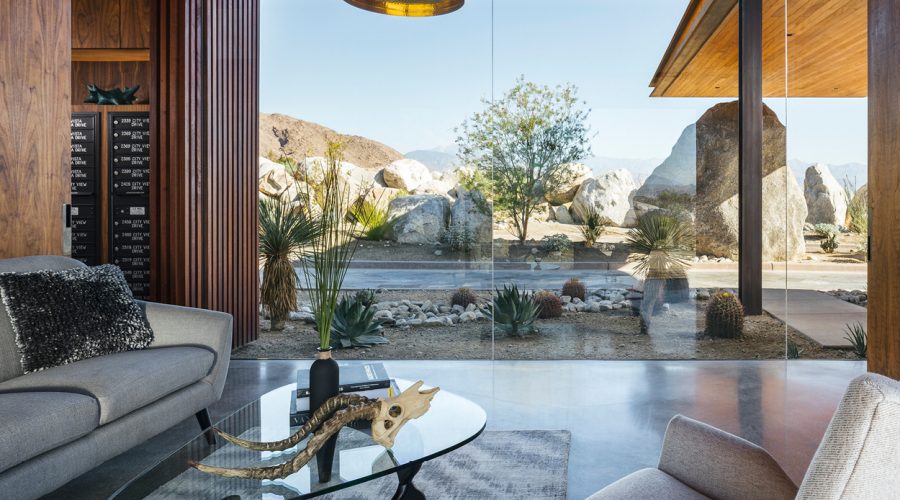 This synergistic connection with nature continues inside, where a generous use of glass renders the interiors light and airy — despite their darker colour scheme. Using timber to carry the rustic orange of the exterior, inside, the clever fit-out has resulted in a space that is cool and calm — a sure relief for those battling the daily desert heat.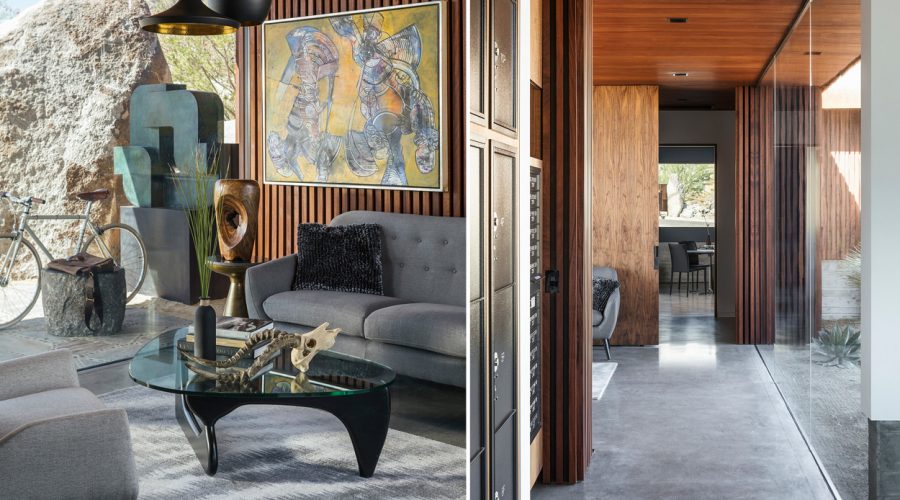 Tying in touches of mid-century modern design (the kind we've grown to expect from this part of the world) with contemporary, sculptural finishes and a minimalistic colour scheme, the Desert Palisades Guardhouse despite its nature as inherently low-key, is a structure deserving of attention — and we're happy to oblige.