Finding the perfect premises in which to house a business can be a long and arduous task. But when Denizen's Editor-in-Chief Claire Sullivan-Kraus laid eyes on an unassuming warehouse in Auckland's Victoria Precinct, she knew she had found something special. With its discrete ivy-covered street frontage, soaring ceilings, and spacious upper and lower levels, she recognised a space with immense potential.
Having published and edited design magazines for more than a decade, Sullivan-Kraus knew that the outcome of this conversion needed to unequivocally reflect the ethos of the Denizen brand. A floor plan and concept was developed to create an impactful space that presented two major points of visual interest.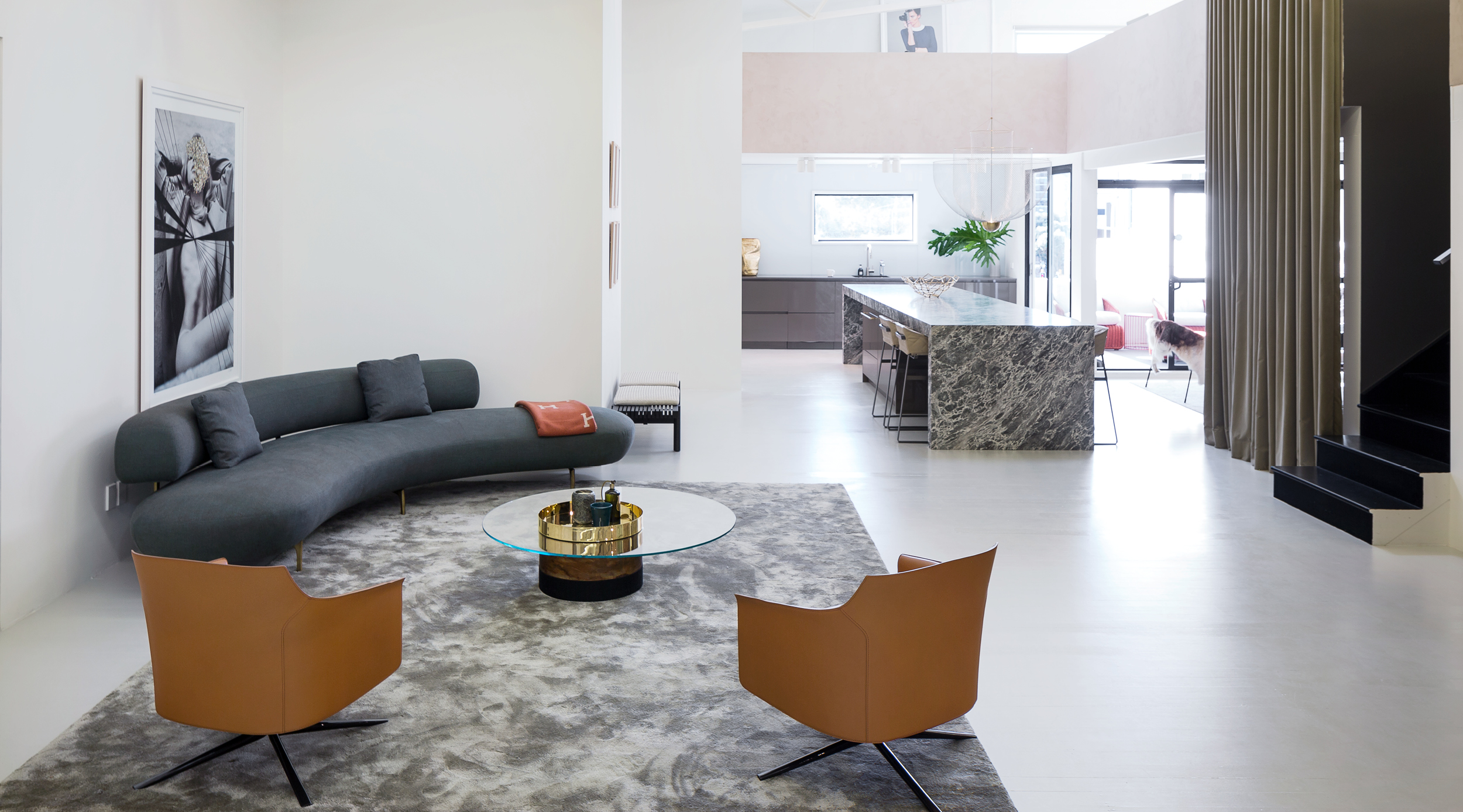 Housing the publishing operations of Denizen in the building's mezzanine floor, the large cavernous downstairs area was converted into a social hub for hosting and entertaining clients, conducting photo shoots and facilitating inter-office conviviality in the form of shared staff lunches and Friday afternoon cocktails.
Keeping things light and bright was pivotal, so Resene's Half Copyrite paint provided a fresh finish on the floors. Furthering the sense of vastness in the double height space, the low-sheen finish of Resene Uracryl prevented glare and provided the ideal blank canvas for the thoroughly contemporary furnishings.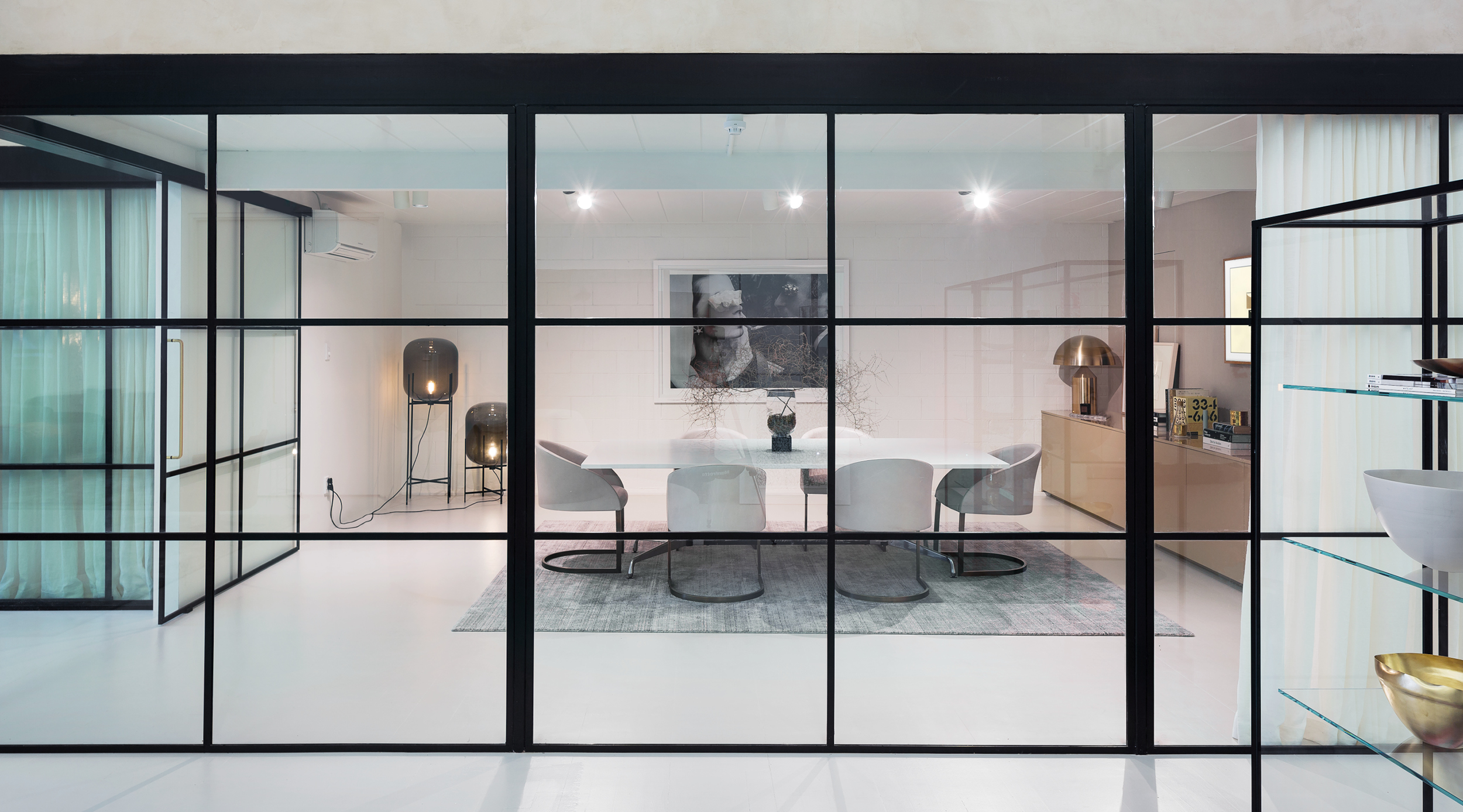 A long-standing passion for the industrial look of Crittall window frames led to the decision to create a steel framed glass boardroom that would become the office's epicentre, an impressive room to host client presentations and meetings. With a desire to keep the space relatively informal, textured walls and artworks were used to imbue the room with an inviting warmth.
The boardroom's built-in cabinetry, displays an eclectic collection of tchotchkes and books helped to curate a more relaxed atmosphere, with the final result offering a distinct departure from the traditionally austere corporate boardroom.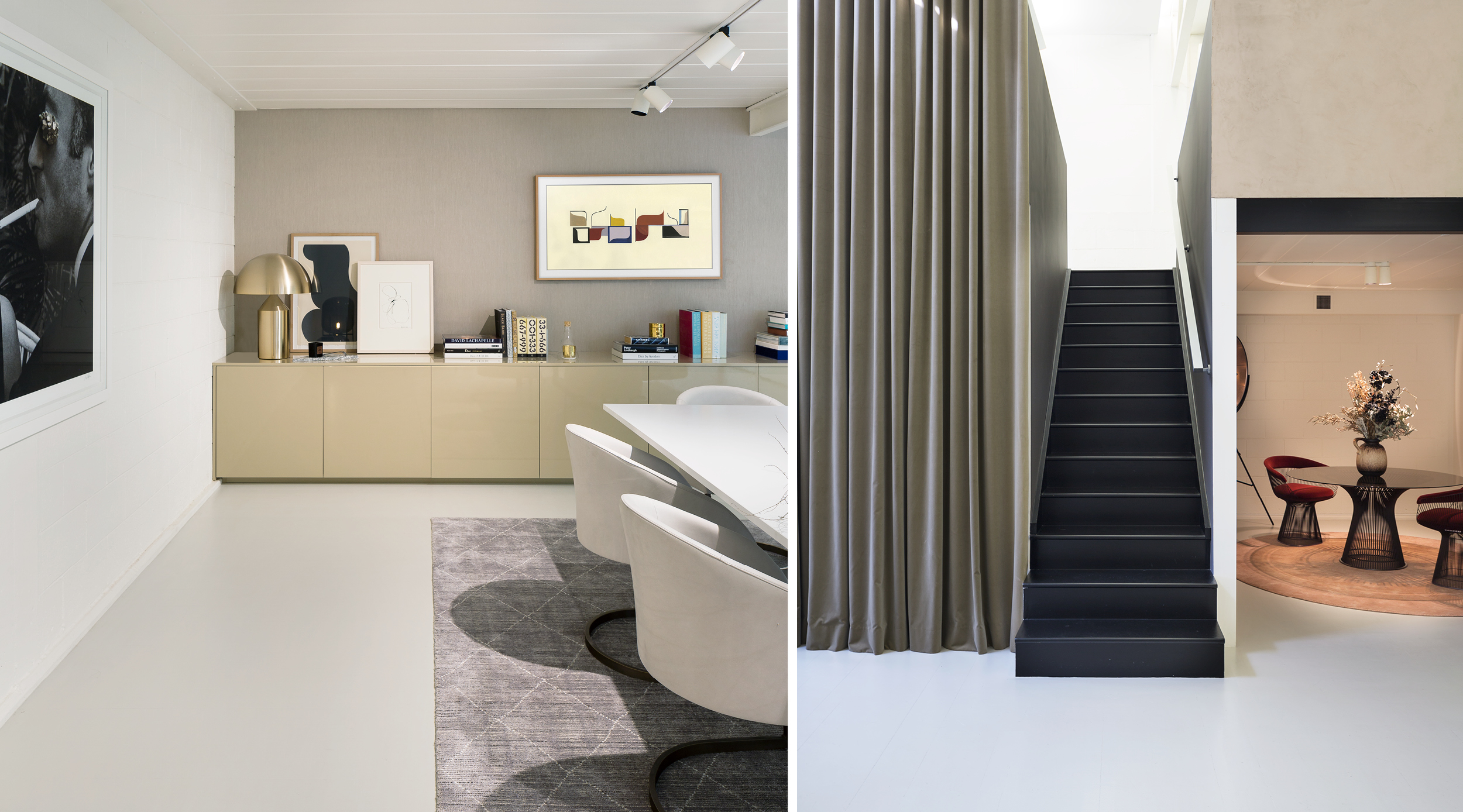 Being the backdrop for many of Denizen's most important meetings, a screen was a necessity for the boardroom and Samsung's Frame television offered a revolutionary way to integrate the television into the room's design without requiring a compromise on style. When not in use, the 55-inch TV displays works of art in near perfect resolution, while its built-in sensor works to balance the screen brightness and colour to create the impression of a naturally illuminated canvas. The screen artworks can be updated at the click of a button, to suit changing moods and styles.
To introduce a textural element to the large feature wall, we used Resene's Rockcote Clay Plaster Decor. Beautifully fine with built-in marble dust that glistens when exposed to ambient light, the hand-applied, hand-finished plaster boasts a velvety smooth, suede-like finish that immediately injects the space with a tactile warmth. Aside from its obvious aesthetic qualities, this natural clay plaster is non-toxic and free from Volatile Organic Compounds (VOCs) making it ideal for the long-term health of the building's occupants.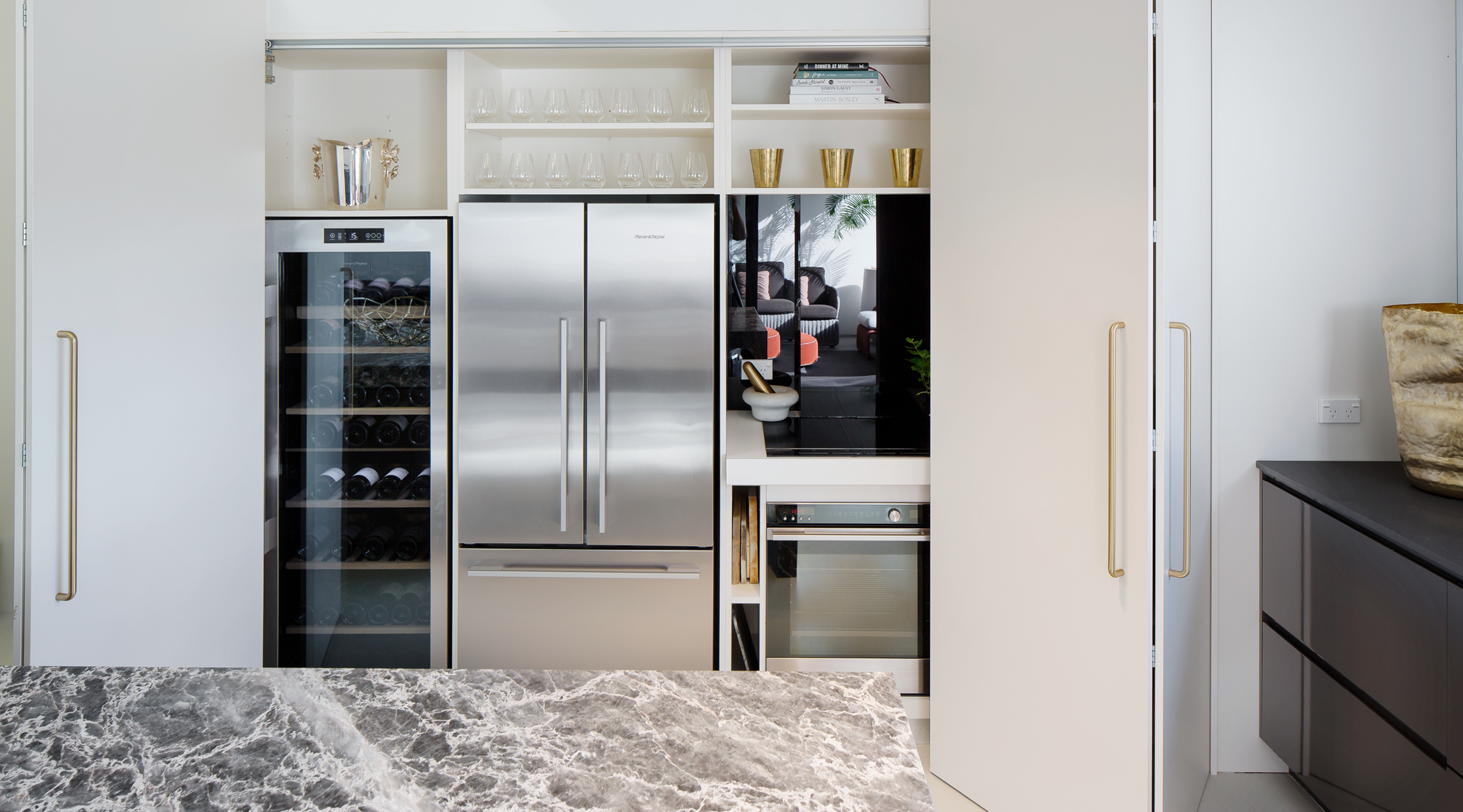 Designed purely with entertainment in mind, the expansive kitchen offers a complete fleet of innovative, Fisher & Paykel appliances — including a 127 Bottle Dual Zone Wine Cabinet, an integrated CoolDrawer™, an Induction Cooktop and Built-In Oven, and an integrated double DishDrawer™ dishwasher — ensuring that Denizen remains well-equipped to host any event in style. The majority of the kitchen's functional elements were housed behind large, bi-folding doors allowing for a swift transformation to hide any unsightly mess, should an unannounced visitor arrive.
Cementing the project's underlying objective of creating an office that reflects the Denizen brand, the practical spaces, refined aesthetic, inherent functionality and purpose wrapped tidily in a glossy facade have resulted in the ideal space to call home.
*This project featured in the latest issue of Denizen Modern Living