While it may be hard to imagine from the winter doldrums we currently find ourselves in (although, there's no denying it's nice to be bundled up cosily inside), the warmer months will roll around again soon enough and, with them, the urge to spend sunny days relaxing outdoors.
Should you be thinking your home's outdoor furniture could do with a refresh, you're not alone. We currently have our eyes on the versatile and stylish Bullfrog Outdoor range, available to order locally from Sarsfield Brooke.
Named after the bullfrog for its flexibility and ease at adapting to new environments, the German brand specialises in high-quality exterior pieces that can be rendered in both neutral and unique designs, and even outdoor leathers.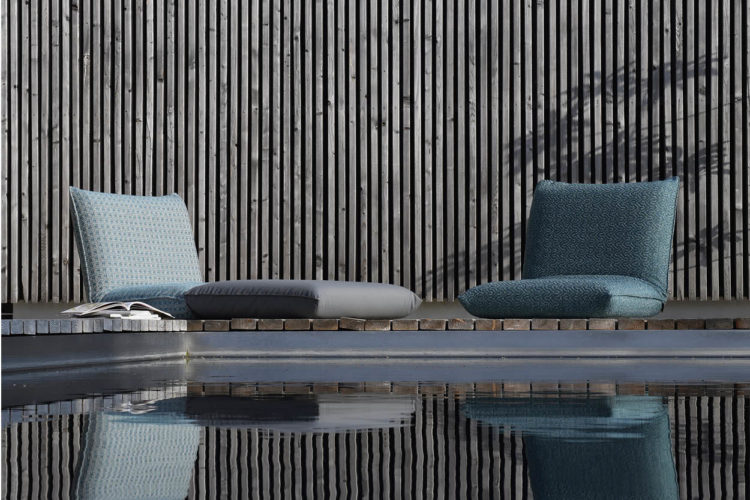 Many of the pieces are crafted with high-quality outdoor woods, including thermo-treated Ash, which renders it weather-resistant and highly durable — high dimensional stability also means lower expanding and contracting during seasonal changes. Oiled Larch wood is also used, oiled so as to be UV and weather-resistant, and is naturally resistant to fungus and the like.
Where steel framing is used, it has been galvanised or powder coated for UV protection and is highly resistant to corrosion, plus the vast range of fabrics (including water-resistant or 100 percent waterproof) means you'll have no trouble finding something that fits your at-home environment.
Within the excellent range, we particularly love the Akito outdoor sofa; stylish yet elegant, functional and design-led. It comprises a solid wood base fixed with upholstered cushions and has a multitude of reclining options.
This versatile sofa can be adjusted up or down, making a double lounger or sofa, and can even be configured to form a snug corner setting. A table can be revealed thanks to a sliding feature, and the Akito can be set with castor wheels for ease of movement.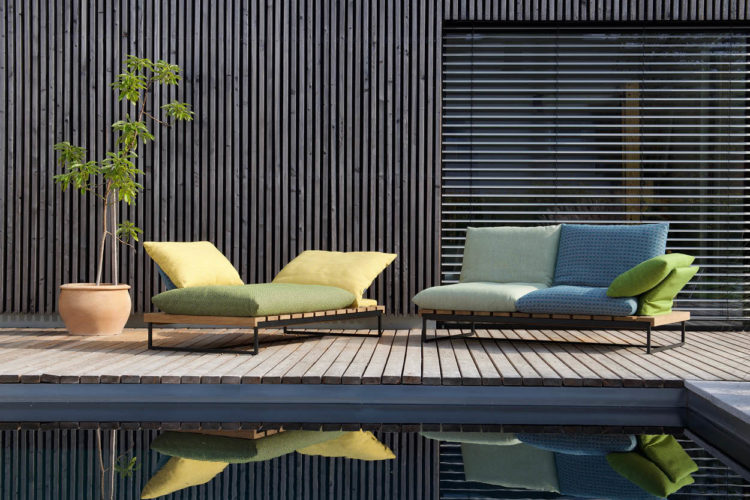 The Gajus sofa has also caught our eye, and is for those who love a versatile lounger, with Bullfrog's engineering allowing for a range of possible back positions. Available as a single lounger, or as a chaise and sofa, its relatively straight-forward shape suits a range of fabrications, from statement-making to neutral.
With a large range of pieces available, from island-style armchairs to side-tables, moveable cushions and more, Sarsfield Brooke's selection of Bullfrog has us already mapping out what our warm weather relaxation situation is going to look like — and we suggest you do the same.