Founded in 2019 by best friends Anna Fahey and Bailey Meredith, Baina has succeeded in filling a gap in the market for bathware and towelling that is beautifully and consciously designed. Made in Portugal from 100 percent GOTS certified organic cotton, Baina towels are intended to make the ritual of bathing even more special, both visually and tangibly. The brand's towels are instantly recognisable, yet timeless, rendered in varying prints and finishes like an eye-catching check or elegant swirled ribbing detail.
The latest collection, having launched this July, includes sumptuously deep, rich brown and black tones, and with Baina now stocked on global platforms Ssense, Goop and End, safe to say Fahey and Meredith are going from strength to strength. Here, the duo shares are a few of the things that make them tick.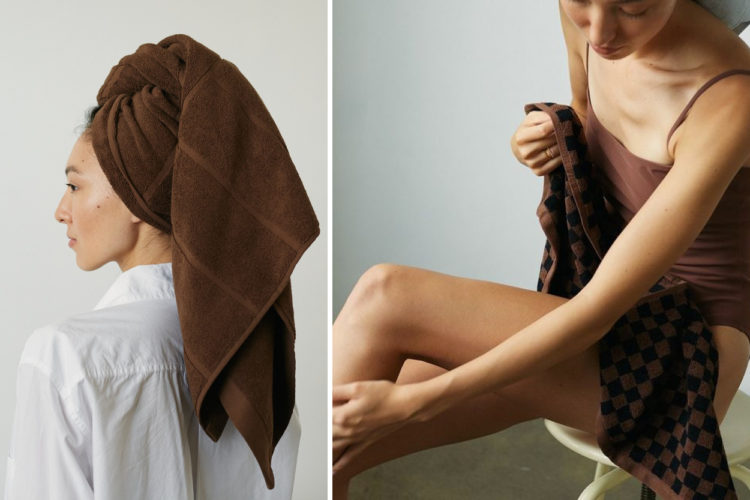 What I do for a job described in one sentence:
Anna: As a director of Baina, there is no limit to what lands into my inbox. However, my focus is mainly in areas of sales and design.
Bailey: I am involved in all facets of Baina — from design through to production, sales and marketing, and business strategy. No two days are ever the same.
My personal style can be defined as:
Anna: Considered and relaxed. But as I am currently on maternity leave, my foundation to any outfit is slouchy denim, Bassike organic cotton jersey, or nice shirting.
Bailey: Functional and modern with a sartorial nod.
The last thing I bought and loved was:
Anna: My Rika Studios shirts from My Chameleon. Rika makes such beautiful cotton poplin shirts in lovely colours. My current favourites on high rotation are Rock and Khaki.
Bailey: A pair of Agmes x Simone Bodmer-Turner earrings. I am such a fan of SBT's work so I was so pleased to discover this collaboration.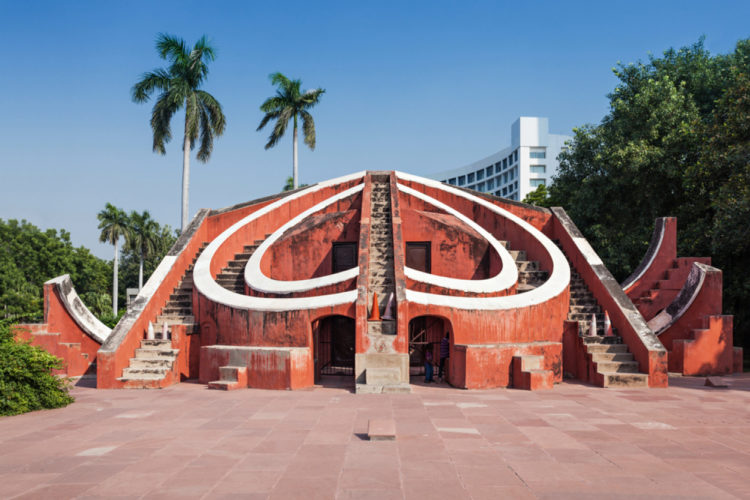 An unforgettable place I visited was:
Anna: Too many to choose. Keeping it local, is Hot Water Beach at Lake Tarawera. We recently visited on a misty day, it was so mystical and serene. There was something very spiritual and resetting about soaking in a natural spring at the foot of a dormant volcano.
Bailey: A place called Jantar Mantar in Jaipur, India. It is a collection of 19 astronomical instruments built by the founder of Jaipur, Rajasthan and was completed in 1734. The architecture and colour are phenomenal.
The next place I'd like to go to:
Anna: Back to Australia. Bailey and I started the brand in Melbourne, and it is the home of Baina. We were and still are very inspired by the design industry over there. B and I have an amazing shoot booked there as soon as the border reopens.
Bailey: New York. I'm currently in Byron Bay as I write this and while it's been so nice to be back in Australia, I now have my heart set on returning to the US. We are starting to build a lot of traction within the market with Baina and I would love to connect with some of the creatives we have been working with from afar.
On my wish list is:
Bailey: A pair of the Jil Sander x Birkenstock sandals.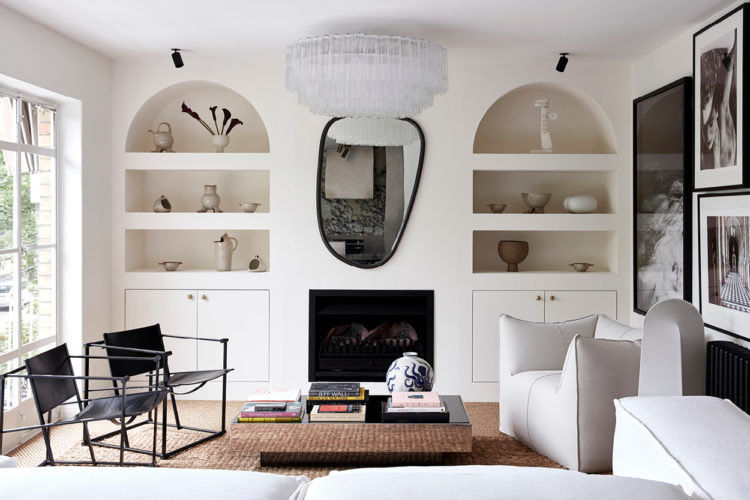 The design (building, person, item) that inspires me is:
Anna: Tamsin Johnson. She is a Sydney interior designer — if you aren't familiar with her work, look her up. Her parents were antique collectors, which she continues to do with her mum. Her interior style is a culmination of interesting objects gathered from around the world. The result is unique to her and doesn't feel borrowed, as sometimes it can.
Bailey: Nick Wakeman, founder of Studio Nicholson. Authentic, considered, driven. I'm a little obsessed.
When I was younger, I wanted to be:
Bailey: A fashion designer — always. I'm so grateful that I was able to have a career working with Kate Sylvester before creating Baina. To me, my role now incorporates all of the creative elements of fashion that I loved while working with a completely different medium.
My guilty pleasure is:
Anna: Trash reality shows, I'm too embarrassed to say.
Bailey: Noughties pop-punk.
I recently discovered:
Anna: The space bar on my Mac will preview any file I select. Game changer.
Bailey: Magpies feel grief and hold funerals.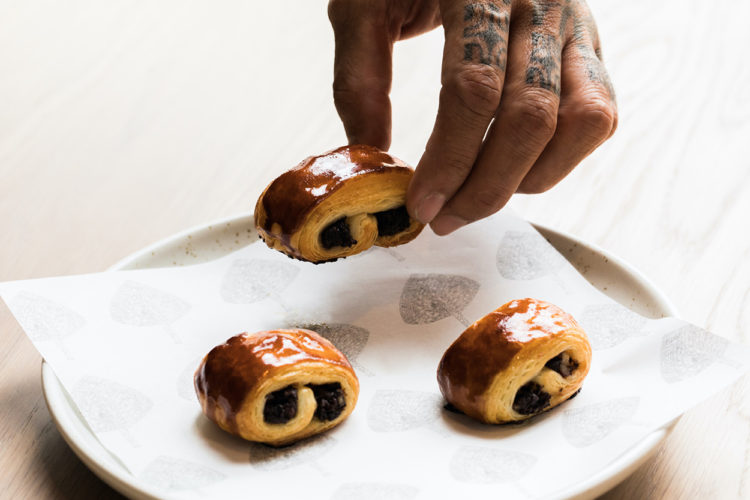 The last meal out I had that truly impressed me was:
Anna: The Sawmill Brewery and Smoko Room near Matakana. There have been very few meals out in the last three months (nearly none), but my husband took me to the Smoko Room on Mother's Day, and if you are up those ways, it is perfect for a meal and beer, brewed on-site, and it's family-friendly.
Bailey: Mr Morris. Michael Meredith is a genius. I highly recommend sitting up at the bar to watch the staff in the kitchen. I wish I could say we were related…
In my fridge you'll always find:
Anna: Meredith Dairy goat cheese. If you haven't, you must. Find it at Farro.
Bailey: Expired milk.
The podcasts I listen to are:
Anna: Tracks to Relax. While I've never heard a whole episode, in this instance that is the idea. If you are having trouble sleeping or just want a really deep restorative sleep, I highly recommend this.
The beauty product I can't live without is:
Bailey: A face mask. My current favourite is the Lesse Bioactive Masque. Top tip — keep it in the fridge.
One of the best pieces of advice I've ever received is:
Bailey: While it might not be considered advice, my mum has always helped me get through challenging times with the words "this time shall pass". I think of her and these words whenever I need strength.