Wanting to capitalise on the beautiful bones of a post-war penthouse in Melbourne's South Yarra, a busy young professional turned to renowned interior designer Tamsin Johnson to conceive and execute a full renovation.
Johnson was effectively given a creative carte blanche — the client putting crucial decisions in her expert hands — and a relationship of mutual respect was established, which infused the finished home with a sense of calm cohesion.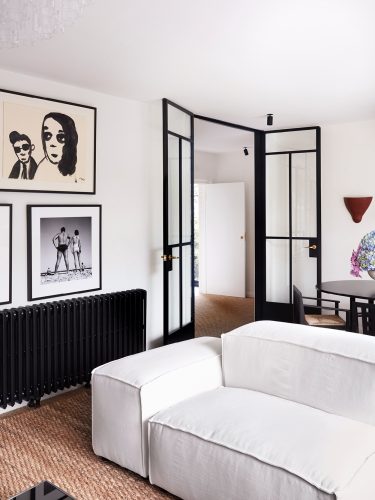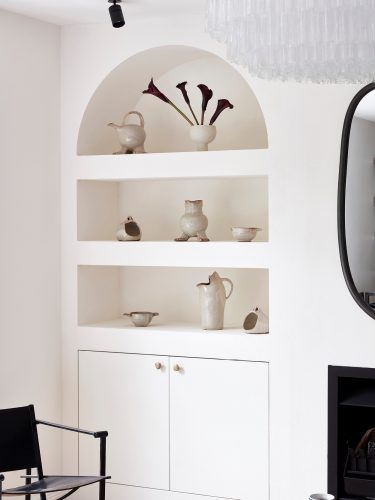 Adopting a modern, monochromatic palette throughout the apartment, Johnson cleverly laid down foundations on which she added surprising detail, intriguing touches and moments that transformed the residence into a place the client could come home to and entirely relax.
From the sculptural furnishings to the custom-made pieces that Johnson commissioned, including a bronze framed mirror, the bedheads, most of the wall lighting and the entry console. Here, boldness is evoked with strong, steel-framed windows and doors (original features), stoic black chairs and artwork and mirrors made to stand out from the white walls via their darker frames.
At the same time, a light, airy feeling defines the overall vibe of the penthouse, achieved (on the surface) through a liberal use of white tones and natural textures, but inherently down to the way Johnson reconfigured the floorplan, entirely redoing the bathroom and the kitchen. The latter space, according to Johnson, is her favourite in the home.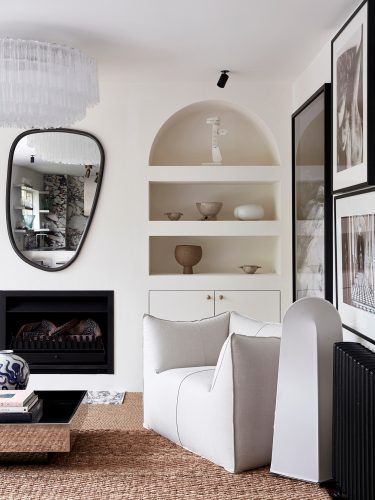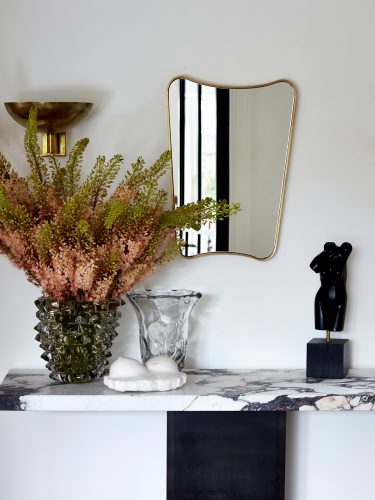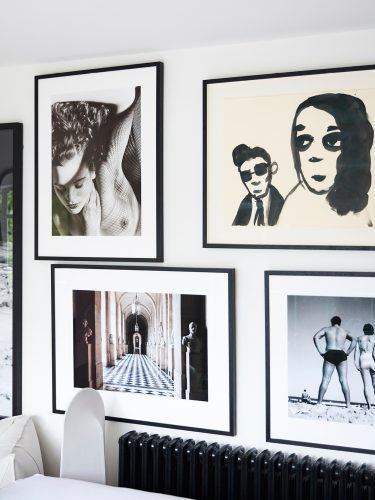 Dramatic in a subtle, textural way, the kitchen is almost theatrical in its proportions and finishes. Wanting to create something special, Johnson commissioned a local metal worker-cum-artist to create the matte, brushed-metal cabinets and benchtops that make up the shell of the space, and chose to render one corner entirely in Calacatta viola marble — creating a moment that demands a double-take.
Like the rest of the apartment, the kitchen embodies that balance of high design and homely-ness that Johnson does so well — resulting in a residence that is as pretty as it is practical — a crucial combination for a busy client who wanted something low-maintenance and luxurious.