If you were to align this striking house by Nina Maya Interiors with a particular artwork, it would be a sculpture of the female form. Feminine curves abound in the reconsidered mansion overlooking Sydney Harbour, from its glamorous Hollywood staircase to the plush sofas and armchairs in the living room. Even the recesses for starburst chandeliers are pleasingly curved to soften the impact.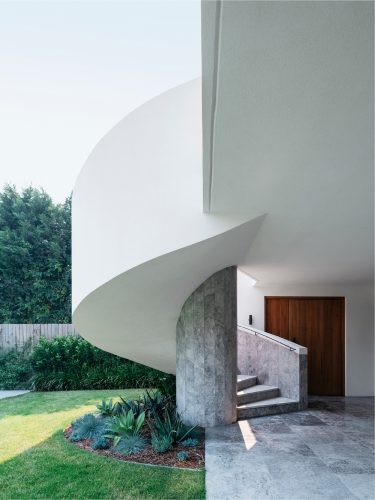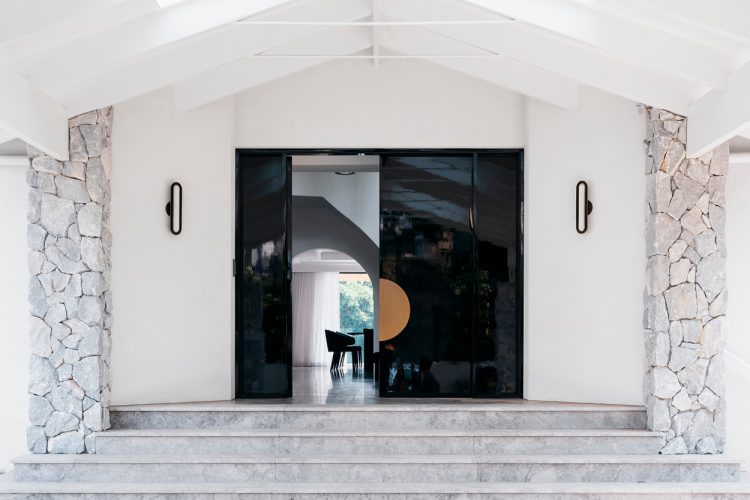 Considering Nina Maya Skrzynski's background designing for Italian production house Grazia Bagnaresi on the outskirts of Bologna, echoes of the female form and an understanding of the impact of glamour is easy to understand. Skrzynski had moved to Italy after studying in Sydney but when her business was poised to take the next step she pivoted on her designer heels, took a year off in London, and decided to pursue design.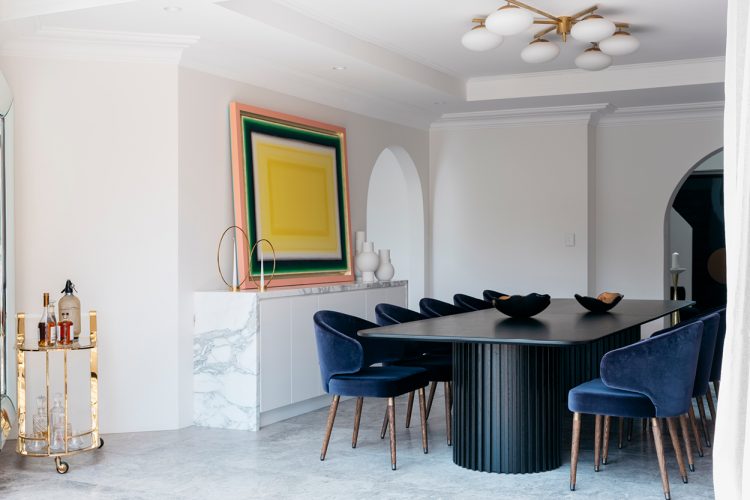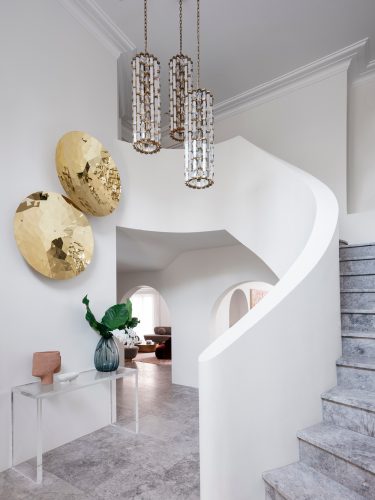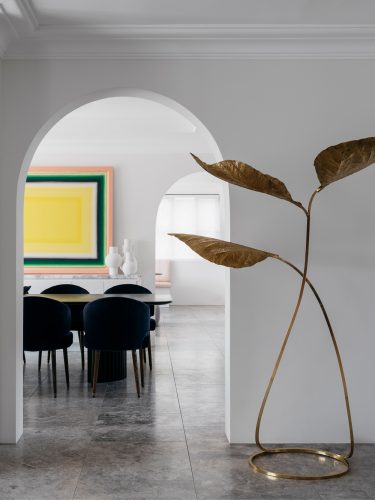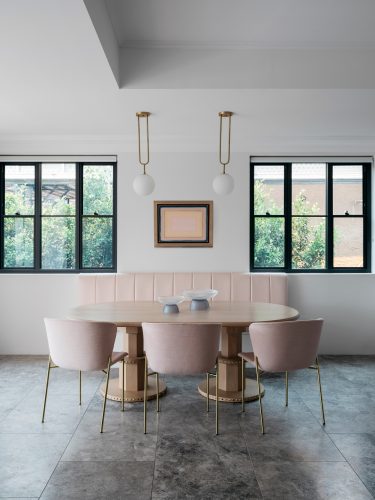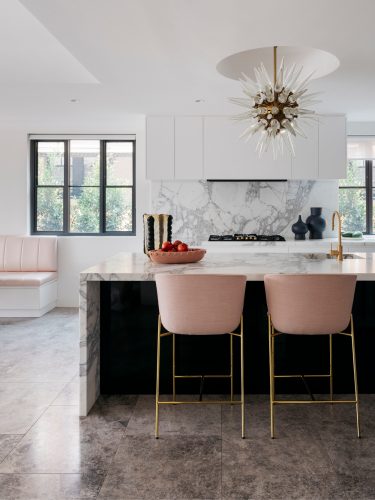 With an aesthetic that has been compared to Kelly Wearstler and the acclaimed architect Anne Decker, Skrzynski's new role fits her better than any Italian dress, and has led to work at the Sydney Opera House's beloved Opera Bar and Sydney social hotspot The Paddington Inn.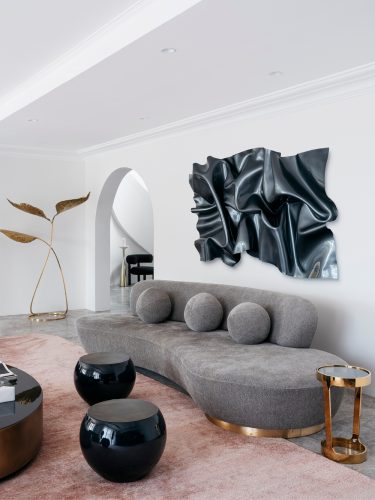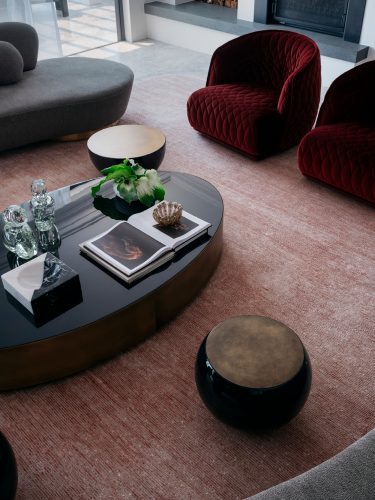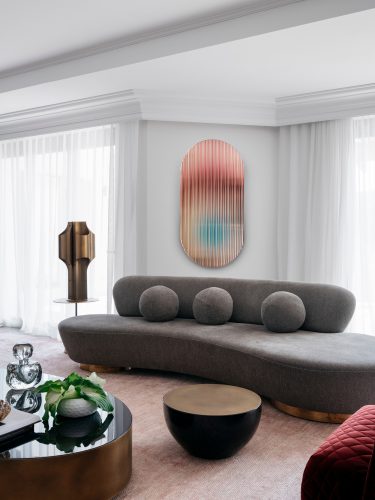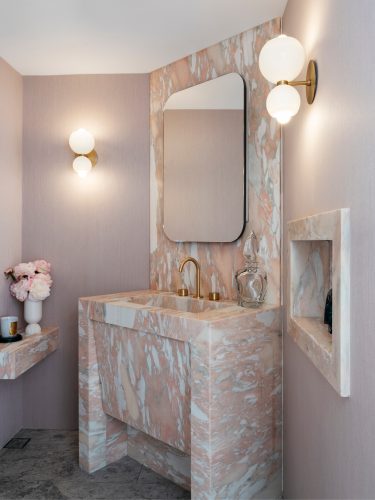 Having created her clothing from scratch, Skrzynski adopted a similar approach to The Art House, which was originally built in the 1990s. Stripped back to its embryonic form with Bevan Boss Design, Skrzynski commissioned a marble fireplace for the living room, bespoke brass art pieces and the staircases spanning the three levels. Curves receive even more attention with a 20m crescent-shaped pool.

With The Art House, Skrzynski has made the curve the most direct, straight up route to glamorous living.