Dark, mysterious and monolithic, each piece crafted at the hands of Belgian design luminary Arno Declercq is instantly recognisable as his own. It is a moody aesthetic that has become his calling card, and each signature creation is something to be proudly treasured and showcased in the home — and it is, frequently, by design aficionados the world over.
Crafted by hand from a combination of Iroko — a tropical hardwood the designer stumbled upon during a trip to West Africa — and Belgian Oak, every Arno Declercq creation boasts the infinitely coveted dual-purpose of both furniture and work of art. It's this use of unique material that resides at the core of each object's allure, as it gives it its sleek black hue and eye-catching textured finish.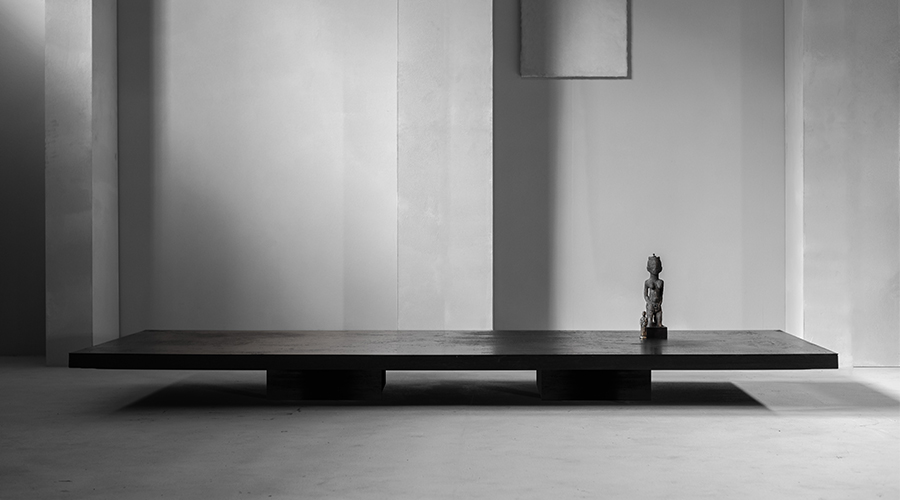 Every sculptural object from the sprawling collection is captivating and beautifully formed, but that's not to say that we don't have a few favourites. The Rubber Stool, for example, is particularly desirable. Constructed from foam with a waterproof black rubber finish, it makes for a characterful addition to both interiors and gardens. So, too, is the Low Table — a coffee table that, while simple and minimalistic, still brings a momentous presence to a space, one that's unique and wholly refreshing.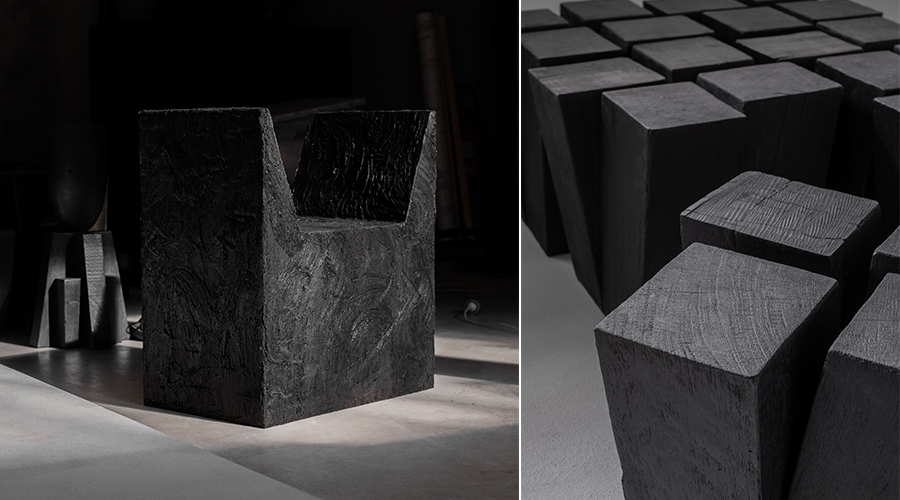 The rest of the collection comprises large furnishings and simple home accoutrements — with everything from vessels and bowls to side tables — meaning that it's possible for everyone to inject a dose of Declercq's moody but majestic aesthetic into their space. And it's never been easier, either, thanks to Auckland showroom Simon James serving as the local stockists for the unique, sublimely enigmatic design brand.