It's rare to find a newly constructed home that captures the true essence of Melbourne's Armadale. With tree-lined streets and period architecture, it's a bold decision to walk away from tradition, and one that can only be executed so beautifully by the collaborating minds of Mim Design & Conrad Architects.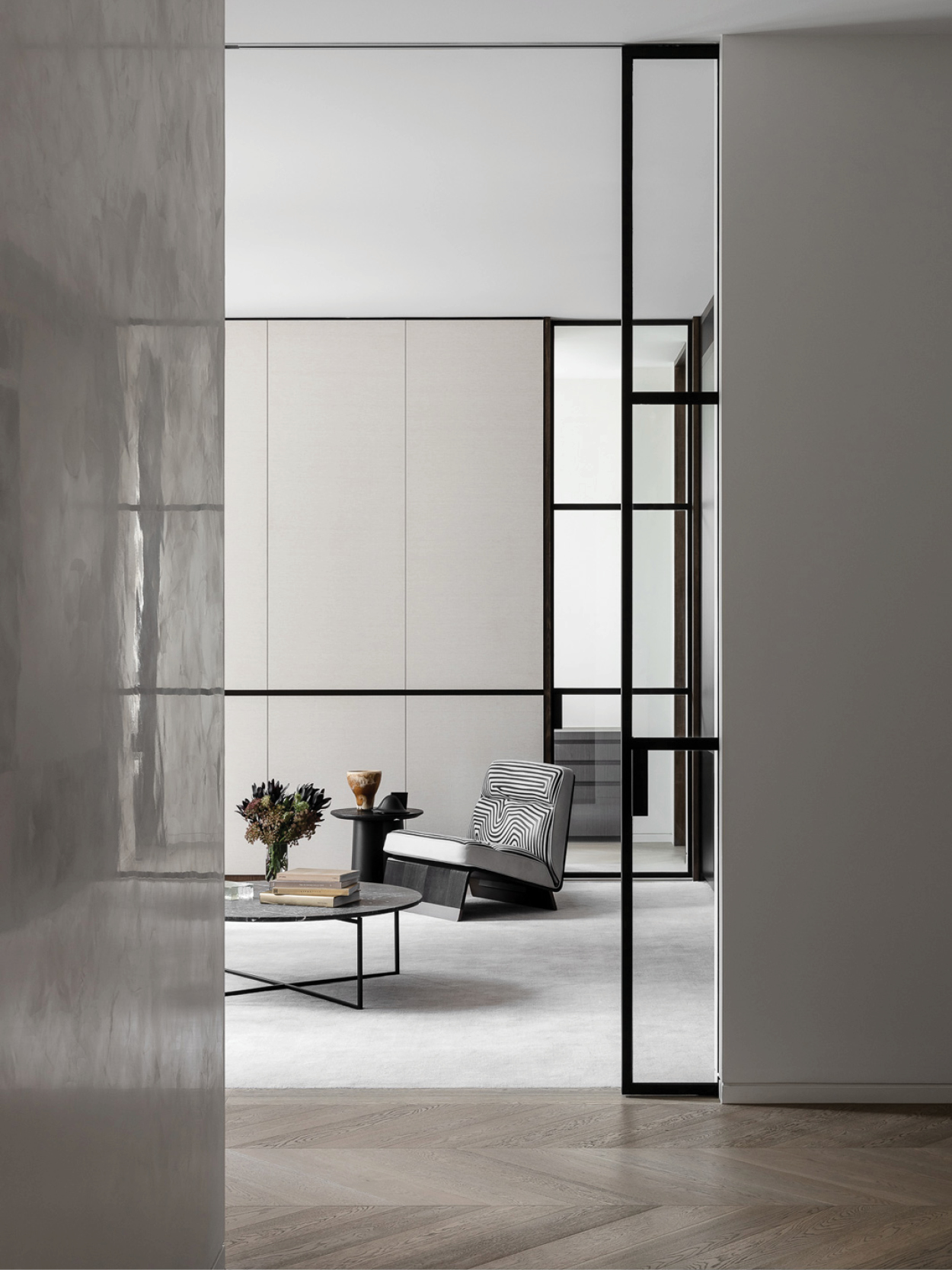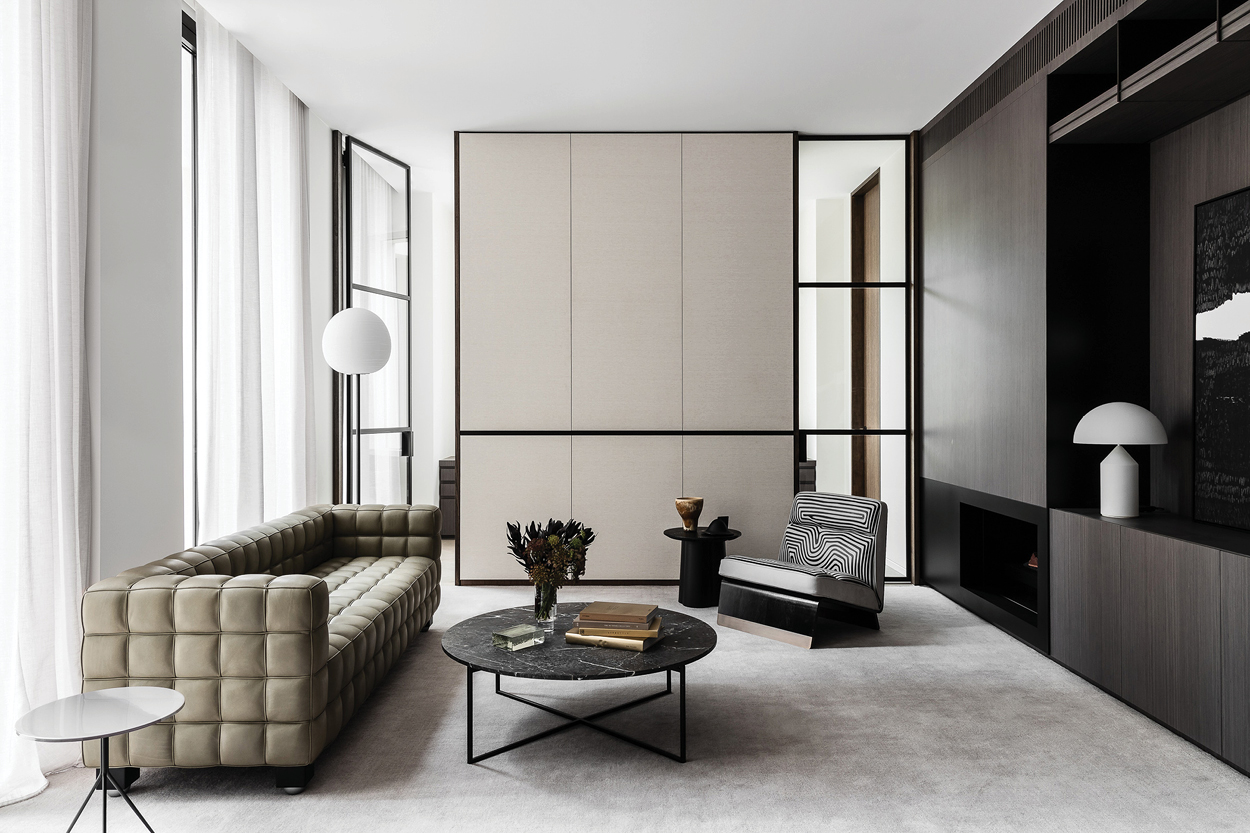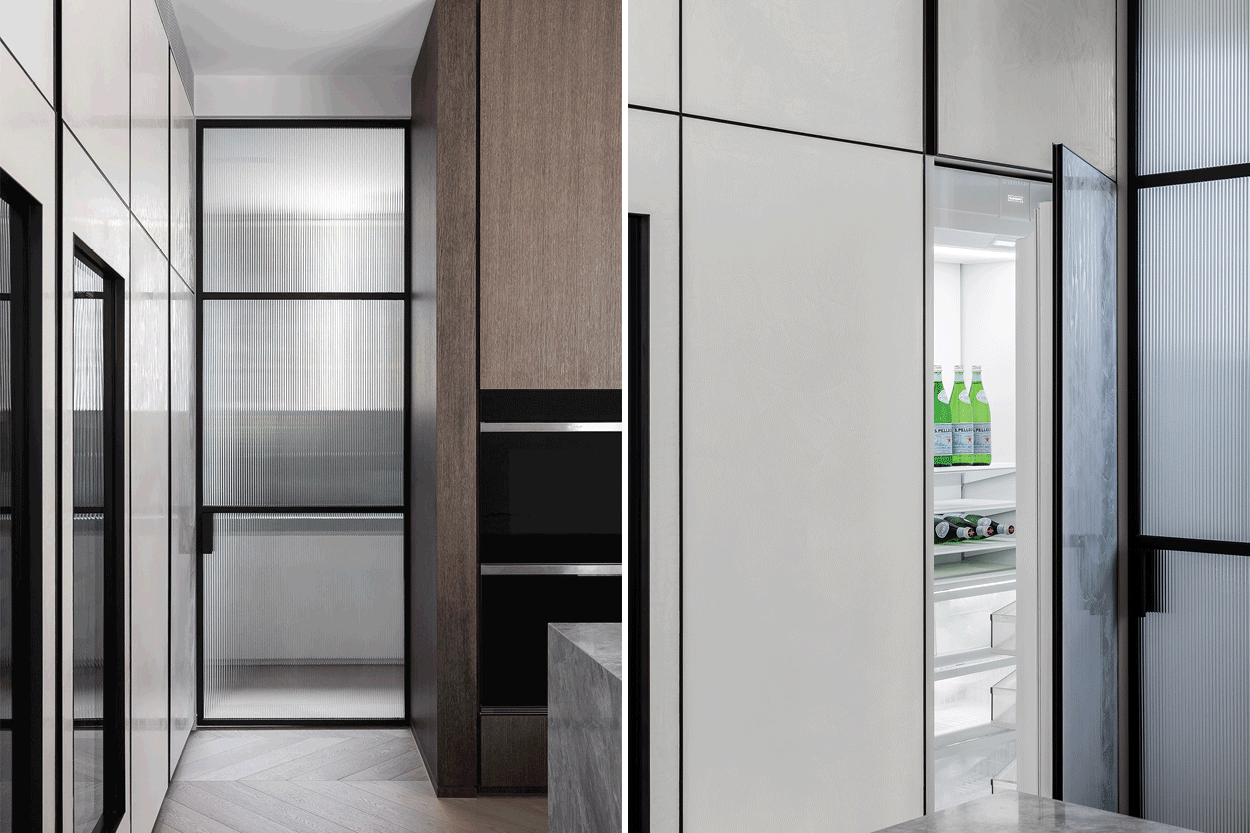 What remains the same is the essence of grandeur found in Armadale Residence. While the build is a modern take on the street's history, it is simultaneously striking, and comfortably at home.
"The project is driven by a shared reverence for timeless design, tactile materials and quality, addressing the client's brief for an elegant and comfortable home of generous proportions, befitting its prestigious location," explain the team.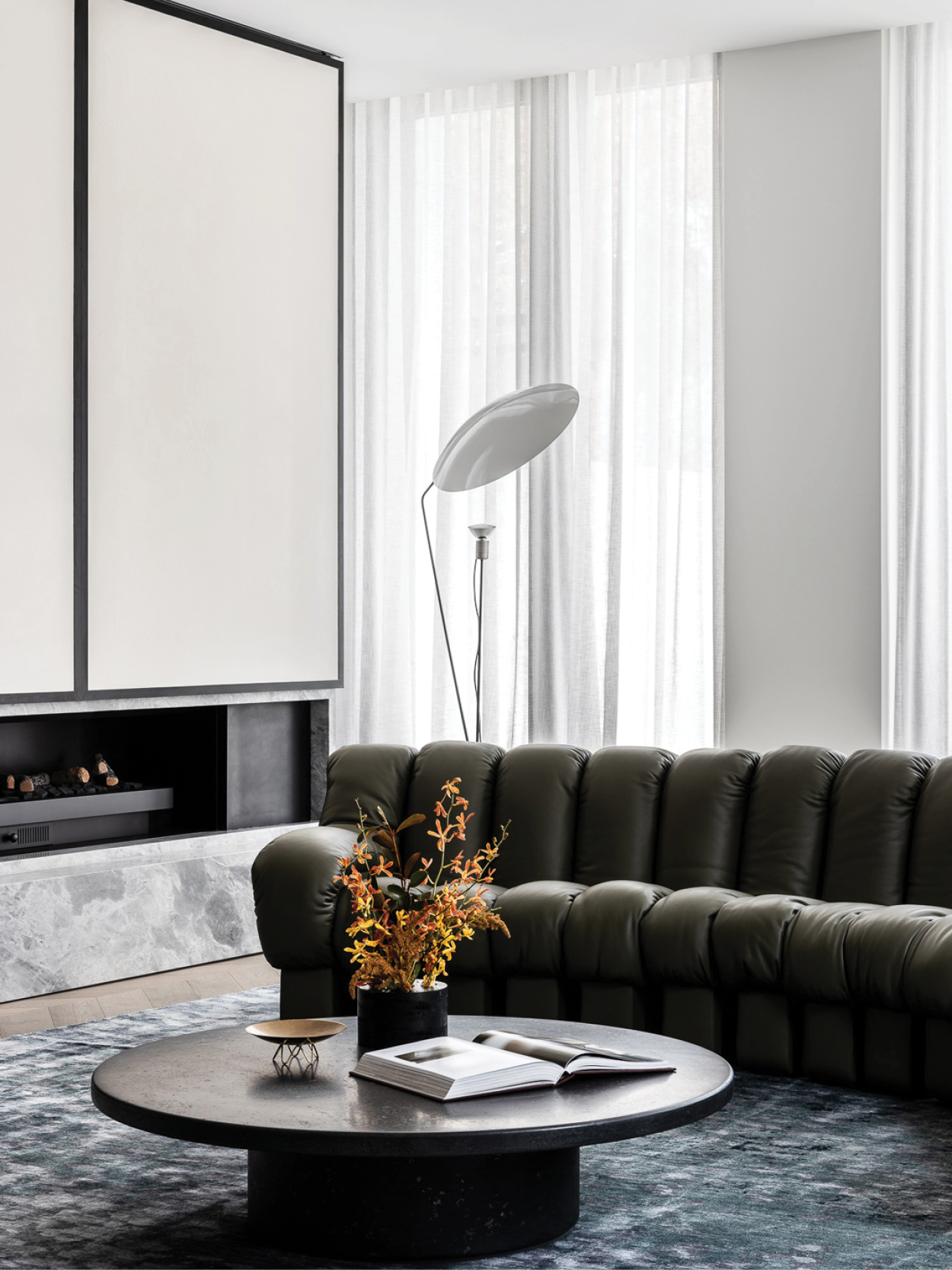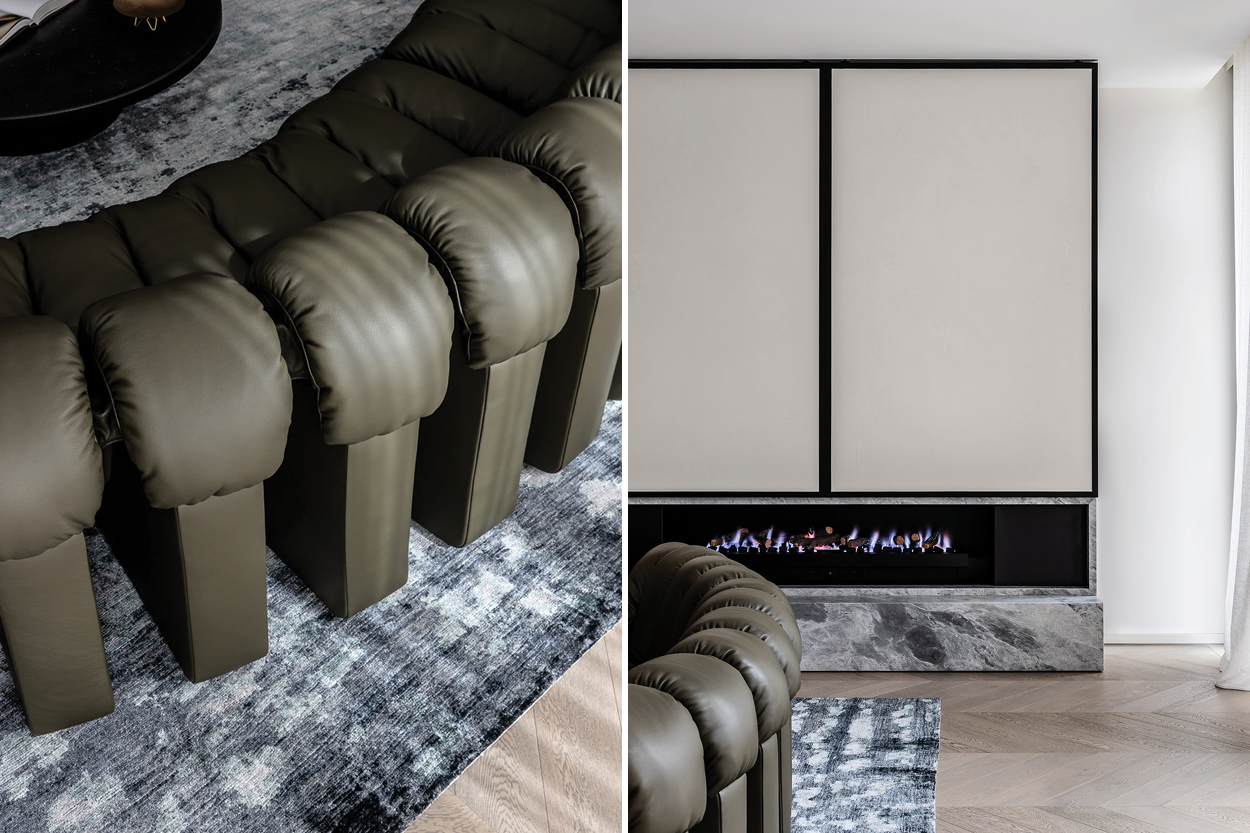 The translation from brief to reality is grand, open and elegant, and uses colonnades to accentuate verticality and define the house's overall look. Inside, the residence is luxurious, but not ostentatious. There is a sense of calm captured in the pared-back opulence. Clean lines and minimalist surfaces have been softened by the use of linens and curtains that can be drawn to filter the light. Key features such as the sculptural curved staircase add to the ethereal feel of the home, where luxury meets fantasy.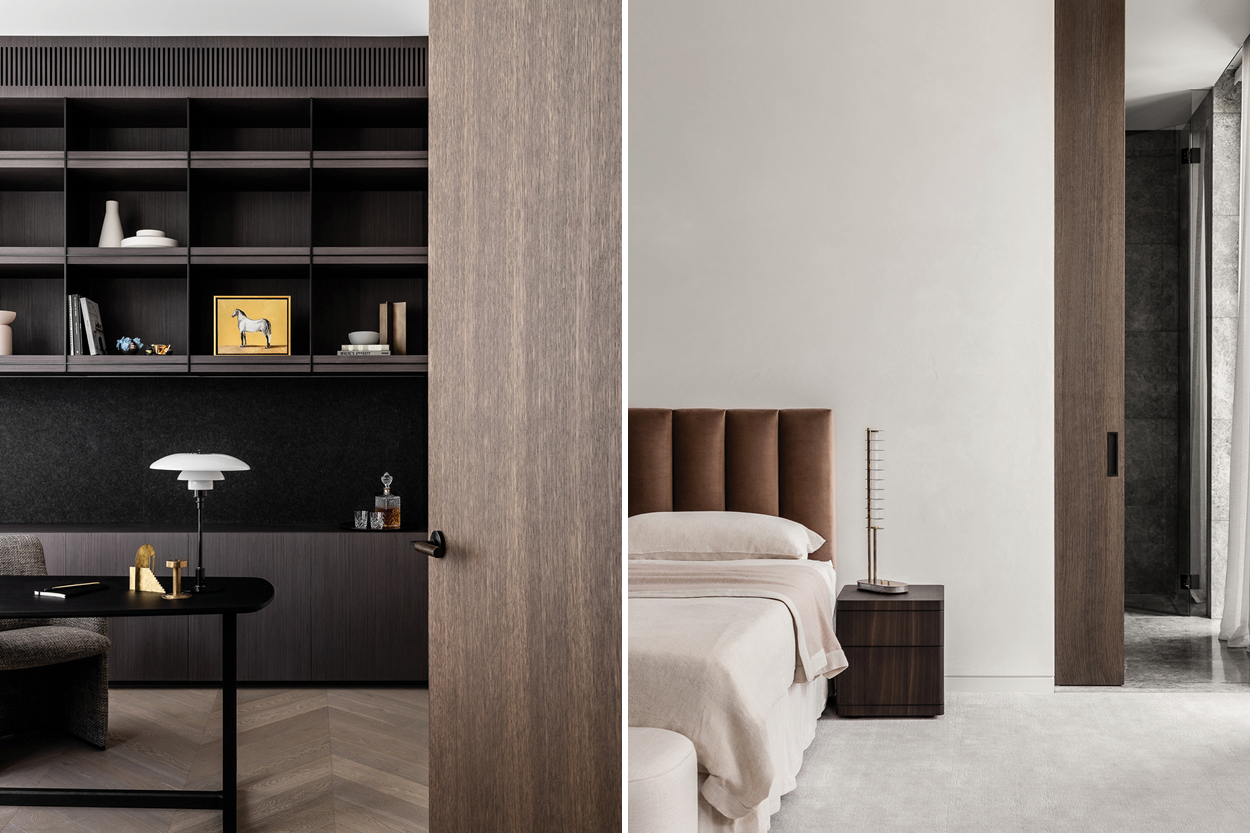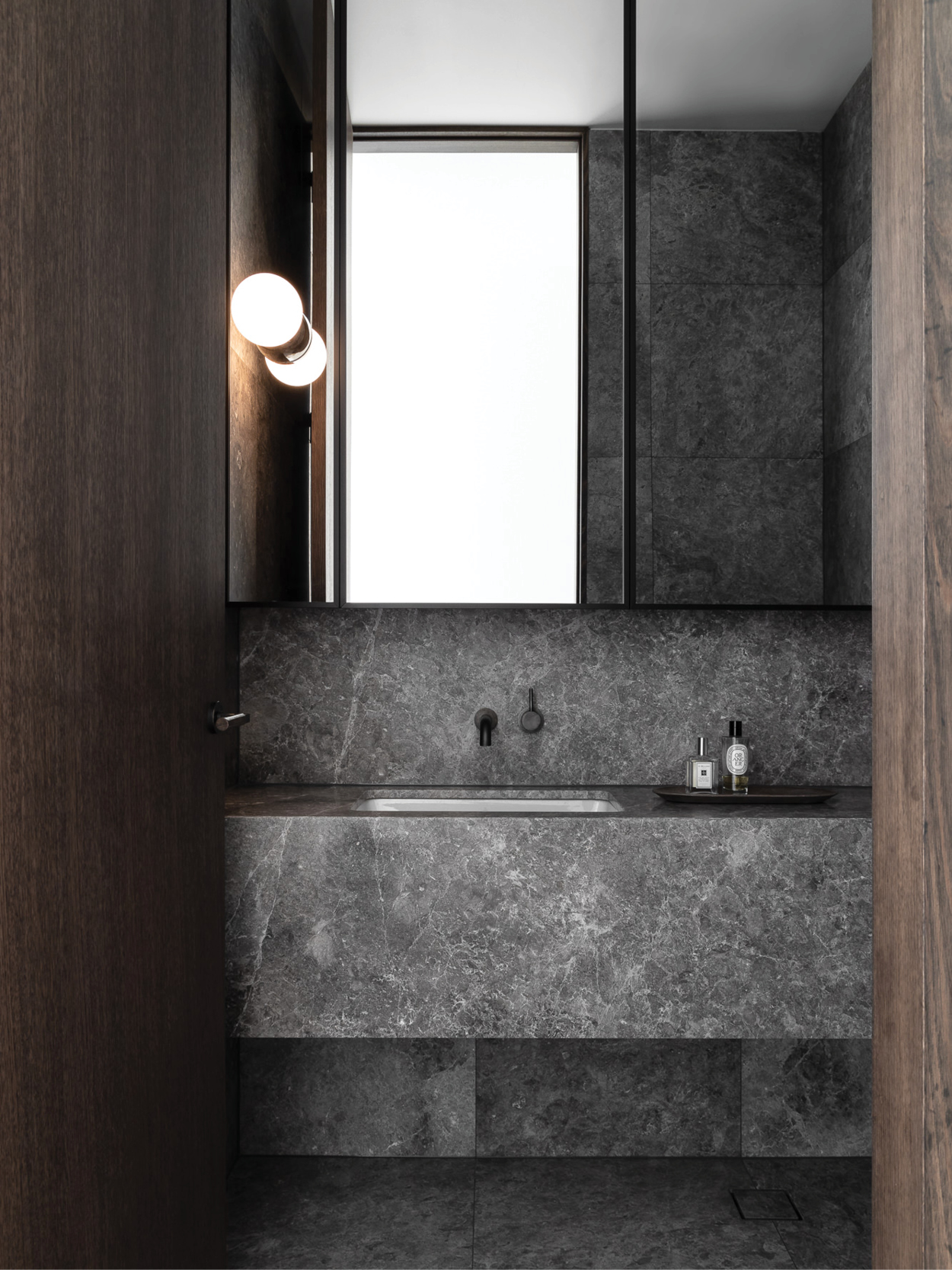 Not a detail has been left unconsidered; something to be expected when two of Melbourne's most desired names in architecture and design come together.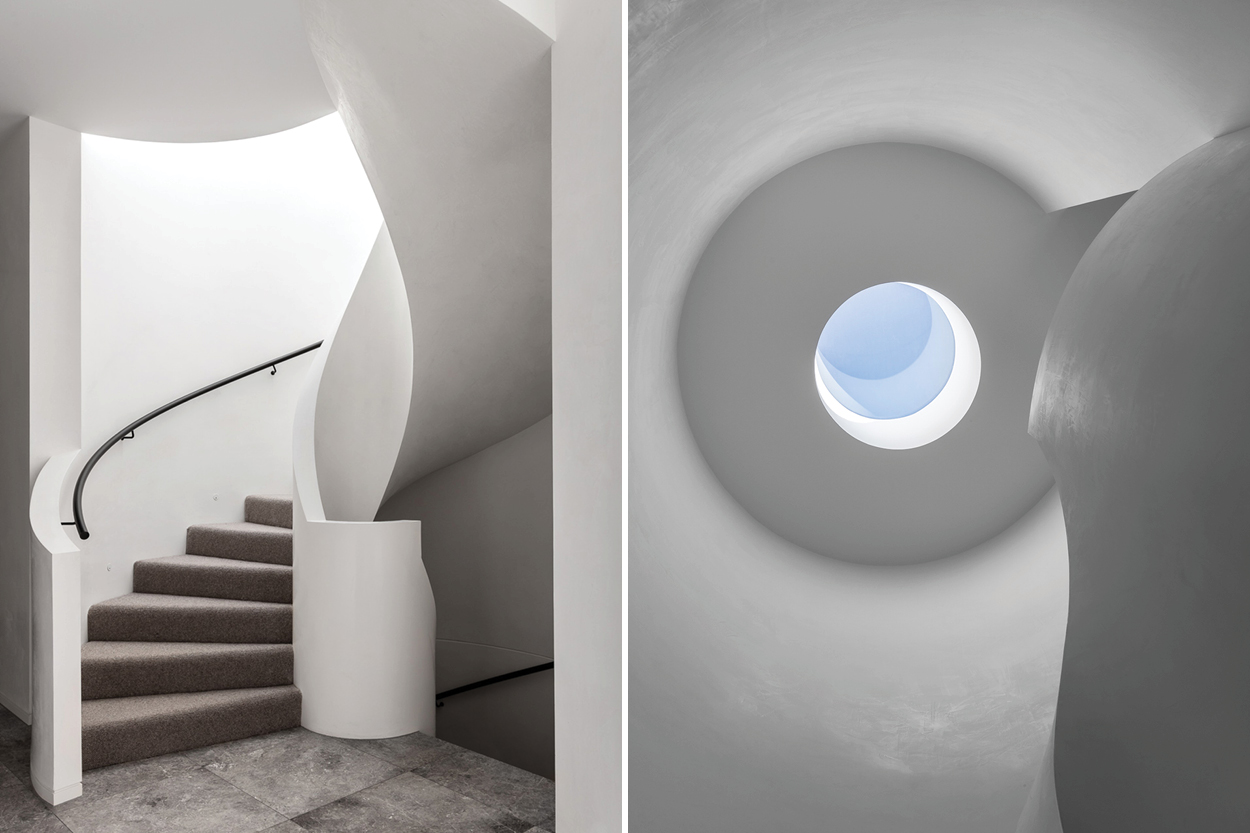 The end result is two beautiful homes, side-by-side, that grace the street with limestone forms and vertical openings with bronze French doors. The simple, symmetrical exterior is finished with balustrades, planter boxes and louvred screens for complete flexibility with privacy and shading, allowing for a life of your own in a space that could have been otherwise shared.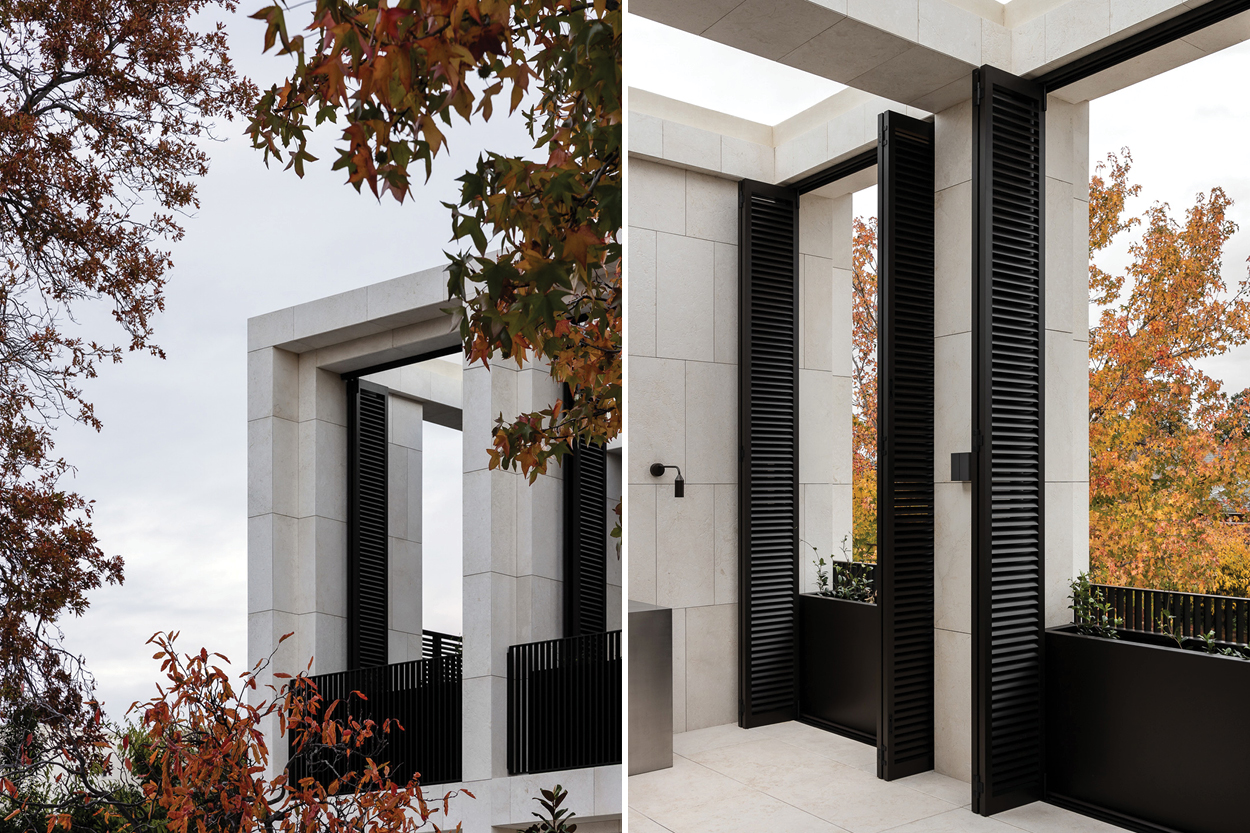 In a unique juxtaposition of light and shade, precise details and soft finishes, Armadale Residence is deserving of a postcode of its own. But for now, the Horsburgh Grove address will do just fine.