Auckland city's reputation as one of the country's most desirable places to live is set to be further solidified with an exciting, brand new development.
Promising to introduce a new type of urban neighbourhood to the North Shore, Amaia of Takapuna has been designed by award-winning architects Jasmax and developed by KBS Capital, with a view to combining city-edge living with beach-side leisure.
Situated at 48 Esmonde Road, the development will offer 81 premium, freehold apartments, overlooking a central civic plaza and surrounded by green spaces, creating a connection to nature and the waterfront.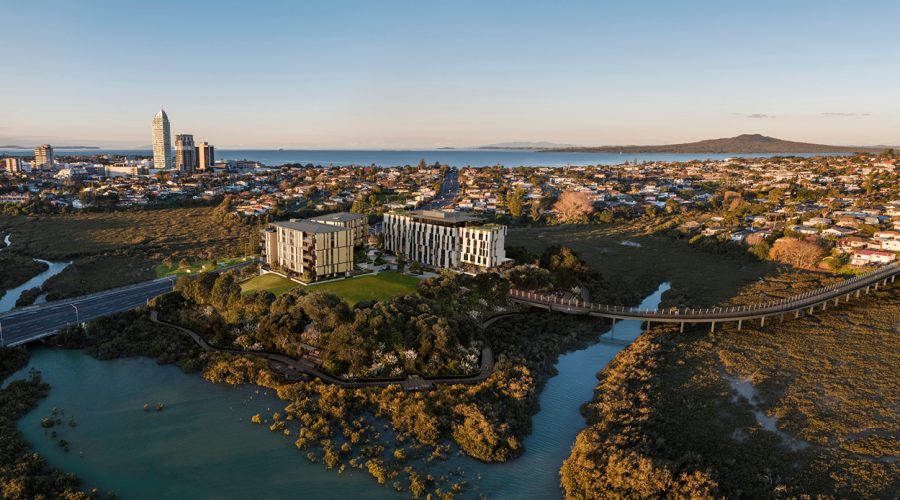 The apartments will comprise one, two or three-bedroom configurations, with either integrated balconies or internal winter gardens, and each abode is elegantly designed to feature natural timber floors and quality fittings within.
Set to appeal as much to nature-lovers as to those after the convenience and ease of apartment living, Amaia is surrounded by a 7,000m2 green reserve and also located close to State Highway 1, Akoranga Bus Station and within walking or cycling distance to both Takapuna and Auckland's east coast beaches.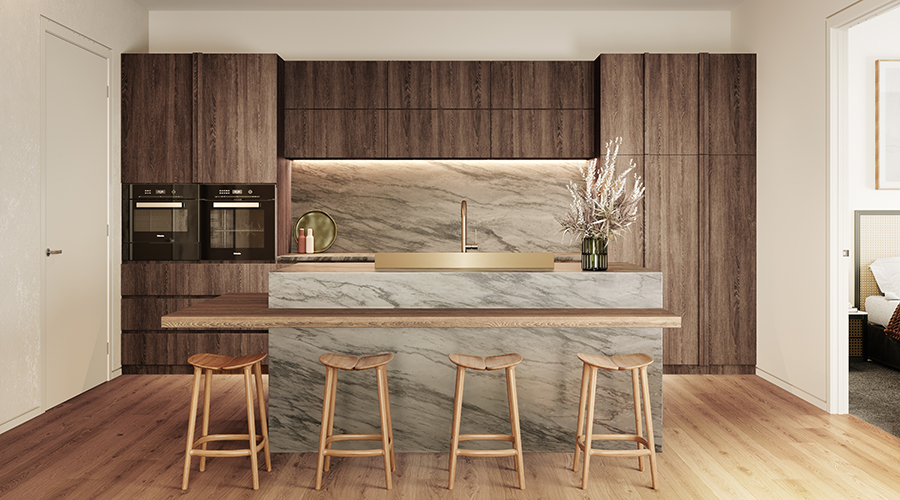 With a master plan inspired by canopies of forest islands, Amaia's apartments are situated on an island-like formation offering stunning views of the water. A seafront boardwalk on the southern side will look towards Auckland City and the Waitematā Harbour, providing the sense of space and calm that only the ocean can bring.
A highly-connected urban village by design, Amaia has been designed with walkability and livability in mind, and communal courtyard-level retail, fitness, cafe and restaurant offerings, combined with Amaia's close proximity to Takapuna, will mean everything one needs is within reach.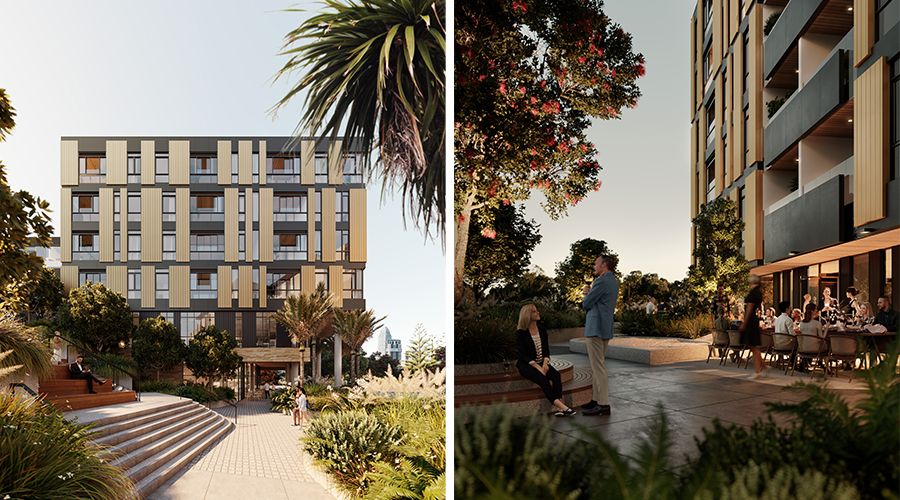 The diverse range of apartment options is sure to appeal to a broad spectrum of potential buyers, including first home-buyers as well as downsizers, New Zealanders returning from overseas, couples, young families and singles.
Amaia of Takapuna's pre-sales launch this Friday 23rd October, with a 400 sqm display suite opening to the public at 10 Northcroft Street — Takapuna's well-known The Department Store site. Perfect for anyone wanting to get a feel for the development, the display suite will bring to life a premium apartment floor plan including bedroom, kitchen, bathroom and living area.
With Auckland's growing population, ever-longer commutes and decreasing accessibility of real estate close to the city centre, Amaia of Takapuna is set to be an in-demand solution for living, with a worthy emphasis on a lifestyle of connection, health, wellbeing and community.
Amaia of Takapuna display suite
10 Northcroft Street
Monday to Sunday: 10am — 3pm