Few cars elicit the same passion in their fans as the Alfa Romeo. While simultaneously boasting exceptional performance, attention to detail and Italian design pedigree, there's an instinctive, intangible quality to the automobiles from this storied maker that make the heart skip a beat — although, in the case of Alfa Romeo's 2021 Stelvio Quadrifoglio, it's likely to be the Ferrari engineered 505-horse V6 engine that's responsible for that.
A modern performance SUV, this car melds the power of Alfa Romeo's most powerful sports sedan (the Giulia Quadrifoglio) with a safe, comfortable and easy-driving vehicle — and has twice won the award for SUV of the year. So, those looking for practicality that also responds like a champion racehorse when you put your foot down — you won't be disappointed.
The 2021 Stelvio Quadrifoglio boasts a wide range of technological, connectivity, safety and aesthetic upgrades that have been key to its evolution since it was first launched in 2017.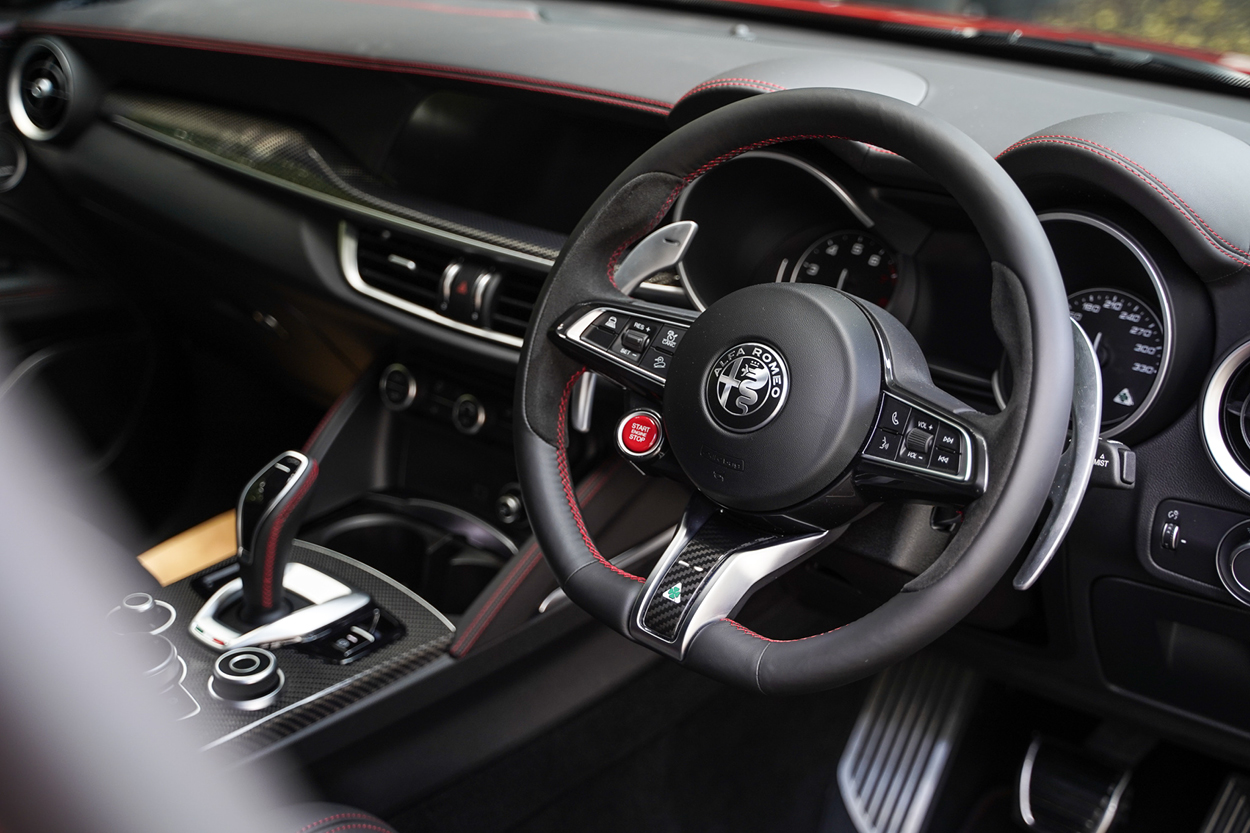 The first thing onlookers will notice as you pull up are its signature unique, ergonomically sculptural exterior lines. Both eye-catching and sophisticated, the contemporary style of the Stelvio embraces a simplicity that belies its creative and technical complexity, all revolving around enveloping the driver in comfort.
Inside, the centre console has a tactile new design that imparts plenty of visual impact, and more storage space for the flotsam and jetsam we all tend to carry with us in this life. Also new are the steering wheel and leather-trimmed gear stick. Operationally, the new touchscreen infotainment system features a slickly updated interface design and specific screens to communicate vehicle performance.
Engine-wise, Alfa Romeo's Stelvio Quadrifoglio is equipped with a 2.9 V6 Bi-Turbo powerhouse, capable of letting rip 375kW and up to 600nm torque. In other words, enough to set a record lap time for a production SUV at Germany's legendary Nürburgring race track.
The Stelvio's 8-speed automatic transition prioritises fluid movement, allowing it to be driven comfortably on all terrains whether you're heading out for a summer trip and encounter some back-country roads or are simply pulling in at the supermarket.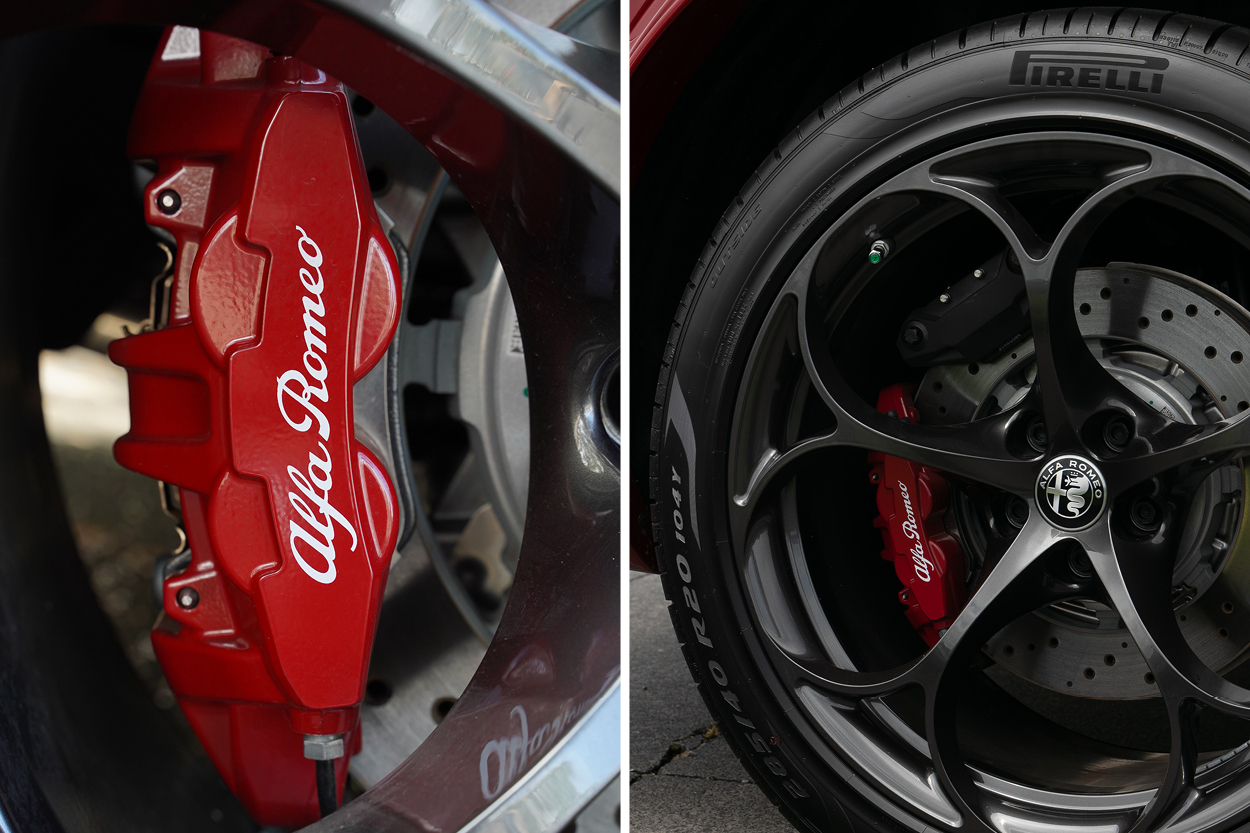 For those who are after a reliable commuting carryall, there's no reason to be intimidated by the prospect of handling such power. One of the most comprehensive updates in the newest Stelvio model is what it calls its 'Level 2 Advanced Driver Assistance Systems' — or ADAs. These are designed to bridge the delicate balance between pure, unadulterated driving enjoyment, and increased support during heavier traffic or long trips.
Should you opt to switch it on, you'll give the car control of certain operations like the accelerator, brakes and steering (while keeping your hands on the steering wheel, of course). From there, enjoy features like Lane Keeping Assist (which detects whether you're veering off from your lane and actively intervenes to steer you back into your lane), Active Blind Spot Assist, Active Cruise Control, Traffic Jam Assist (keeping the car in the middle of the lane in heavy traffic) and more. No more jerking back-and-forth as you navigate already-irritating congestion, the Stelvio will enhance your experience without being intrusive.
With its Stelvio Quadrifoglio, Alfa Romeo effortlessly balances innovation and heritage, power and control, to offer a comfortable, well-built SUV with plenty of nimble spark — making even just going from A to B a thoroughly enjoyable journey.