Transforming a majestic house into an intimate family home was somewhat of a personal project for Alex Hopkins, principal of Studio Tate. Hopkins had known the owners of the imposing Melbourne residence, built in 1899, for 15 years, having babysat their children during her university years.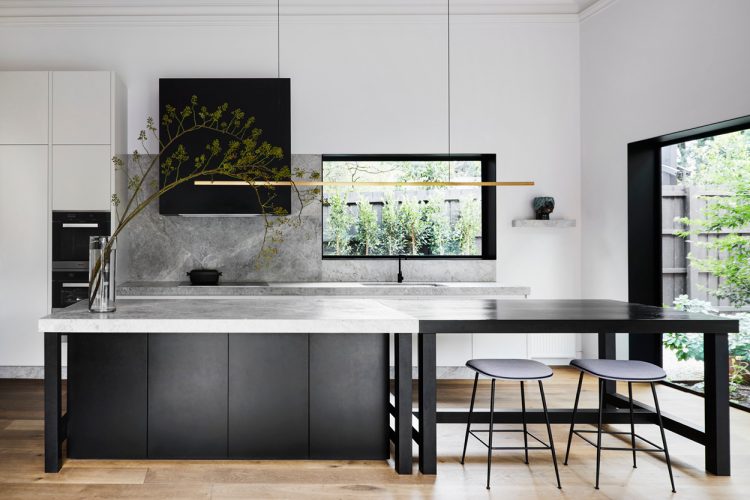 When the design director was originally called in to update one of the children's bedrooms, her natural understanding of the owner's needs became so apparent that she ended up staying on for the whole project.
Hopkins was able to apply her intrinsic understanding of the family's movements to gently reconfiguring the four bedroom home's spatial layout, adding a contemporary and convivial feel to the living spaces while paying respect to such heritage features as the grand arches and liberal smattering of spectacular stained glass.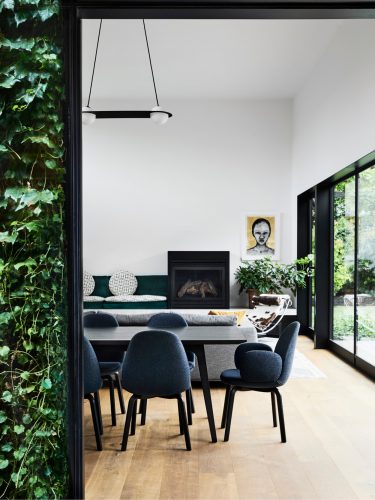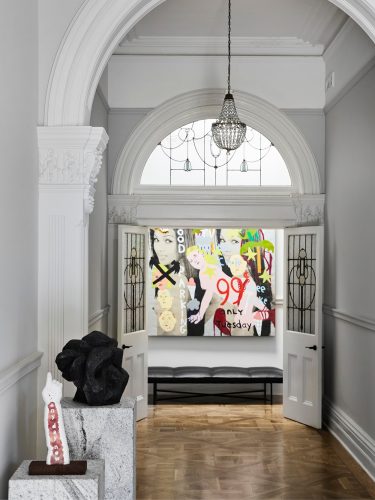 To highlight the architectural details of the home, originally built for a turn of the century mining magnate, Hopkins adhered to a mostly monochromatic palette, using personal furniture selections and dynamic art to inject unexpected touches of playfulness to potentially intimidating spaces. A cowhide Corbusier Lounge adds a hint of curvaceous sensuality to the geometric rigour of the layout while Flemming Lassen's Tired Man armchair is a textural invitation to relax.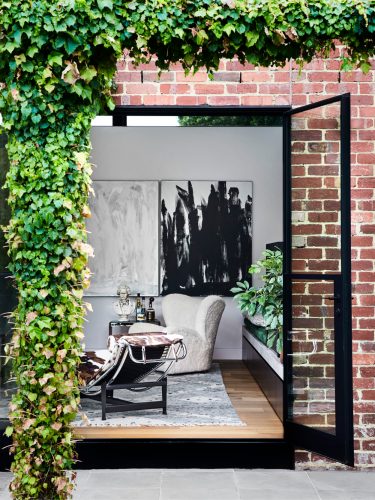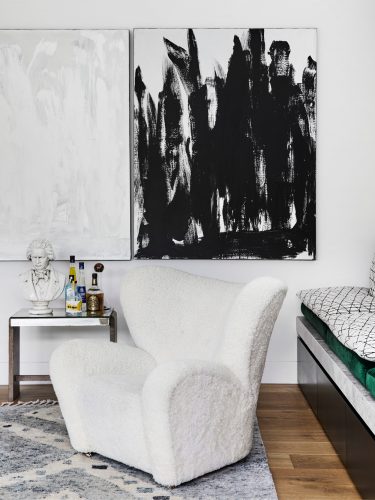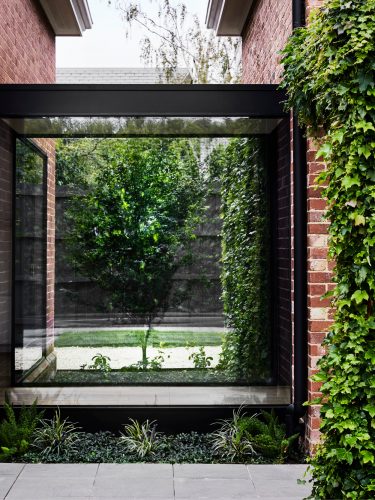 The bedrooms celebrate the home's history but the kitchen and bathrooms offer pure contemporary convenience. The kitchen is anchored by the stone benchtop, extended to take advantage of the verdant view beyond the steel framed windows, creating a casual eating area alternative to the more formal dining room.
Rather than dramatically transform the house, Hopkins added nuance and contemporary consideration to enhance its intrinsic beauty, applying an enduring new layer to her friendship with the owners along the way.