Travelling with a toddler takes tenacity, but with the right choice of accommodation, it can go from stressful to blissful in no time at all.
There are several rules (which I have only now worked out) by which to abide when travelling with a toddler. Rule one: do not get their vaccinations the week of departure. Rule two: check with the doctor that they do not have the early signs of an ear infection. Rule three: seriously reconsider.
But hindsight is a beautiful thing and off we popped, flying blissfully into the sunset. The new times on Air New Zealand's Auckland to Hawaii flight are now much more manageable. Instead of a day flight, arriving late in the evening, you kick things off with a delightful night flight, meaning the entire family can arrive on holiday already feeling refreshed after what is (hopefully) a decent amount of sleep — it's a great way to kick into relaxation mode.
This new schedule also means that if you're planning on doing a multi-stop trip — not just staying in Honolulu — you should venture off first before spending the night in Waikiki prior to flying back to New Zealand, something I strongly recommend. Honolulu is a busy metropolis, not the place you go to get the typical 'resort-style' island escape. For this, you need to venture further afield.
Our first stop in Hawaii was the Four Seasons Hualalai on Kona (the Big Island), also the site of the hectic Kilauea volcano eruption that happened earlier this year. The effects of the volcano and the two subsequent hurricanes were definitely noticeable upon arrival. The airport was quiet and our driver mentioned that there has been a significant decrease in the number of visitors this season (we later discovered that the silver lining of this was not having to fight for poolside loungers).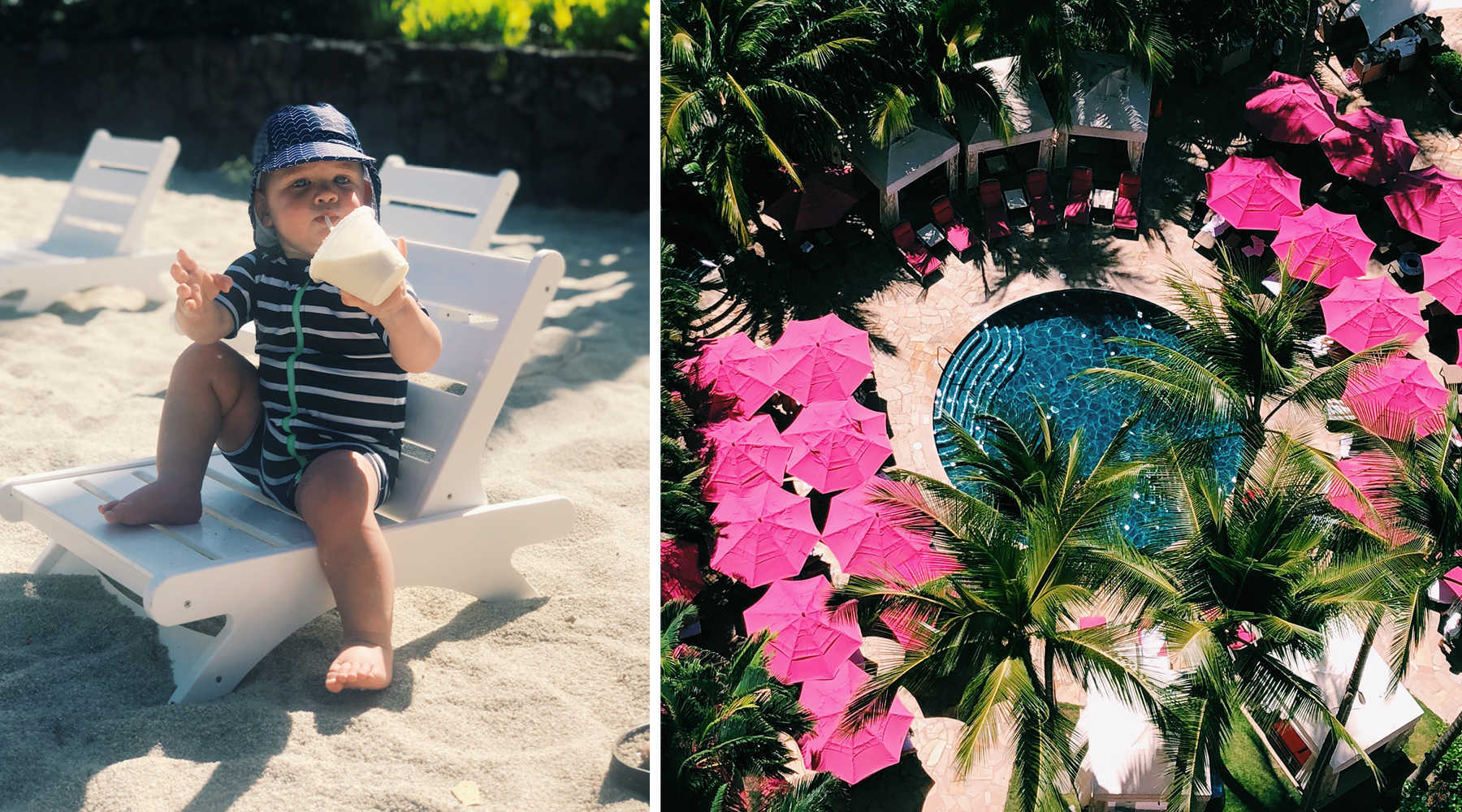 We chose this hotel for various reasons. I had been dying to go there for some time and had heard that the facilities for kids at this resort, in particular, are fantastic. We definitely weren't disappointed. By emailing them in advance with details such as our child's age, we arrived to find a full-size cot (which conveniently fits into the walk-in wardrobe/second bedroom), nappy bin, nappies, baby toiletries and toys. In all honesty, I never imagined I would be touting those as the best amenities of a
hotel room.
The kids' pool is great and you still get to experience the same poolside service as the adult's version; they will clean your sunglasses, offer you sunscreen, provide you with fresh fruit and ice blocks, all while you keep an eye on your little one. Don't bother bringing or purchasing any pool and sand toys either, there are plenty available for everyone's use. Plus, they offer kids' virgin piña coladas which make for a great photo opp on the miniature sun loungers.
Our son was too young for the kids' club (which is only open to children five years and older) and while I have heard stories of people tampering with birth certificates, I didn't think Raf was able to pass for five, despite being tall for a two-year-old. In saying that, they do have a fantastic kids area that's part of the club, but is open for everyone. I suggest organising a babysitter through the hotel for an afternoon (or two) and sending them off there so you all get a break. In doing so, you'll have some time on your own to head to the swim-up bar in the 'adult pool' for a piña colada or even just soak up the sun at the 'quiet pool' — yes, the picture-perfect relaxation station that you have to walk past every time you head to the toddler haven that is the kids pool.
There's really no need to leave the resort, with five restaurants (I can recommend the sashimi and lobster tails at ULU) you'll feel well catered to, and after all, you are there to relax. What's more, if you feel the need for some retail therapy (read: buying a kaftan that you definitely won't wear back in Auckland) there are two boutiques, which have great brands like Valentino, Johanna Ortiz and Chloé.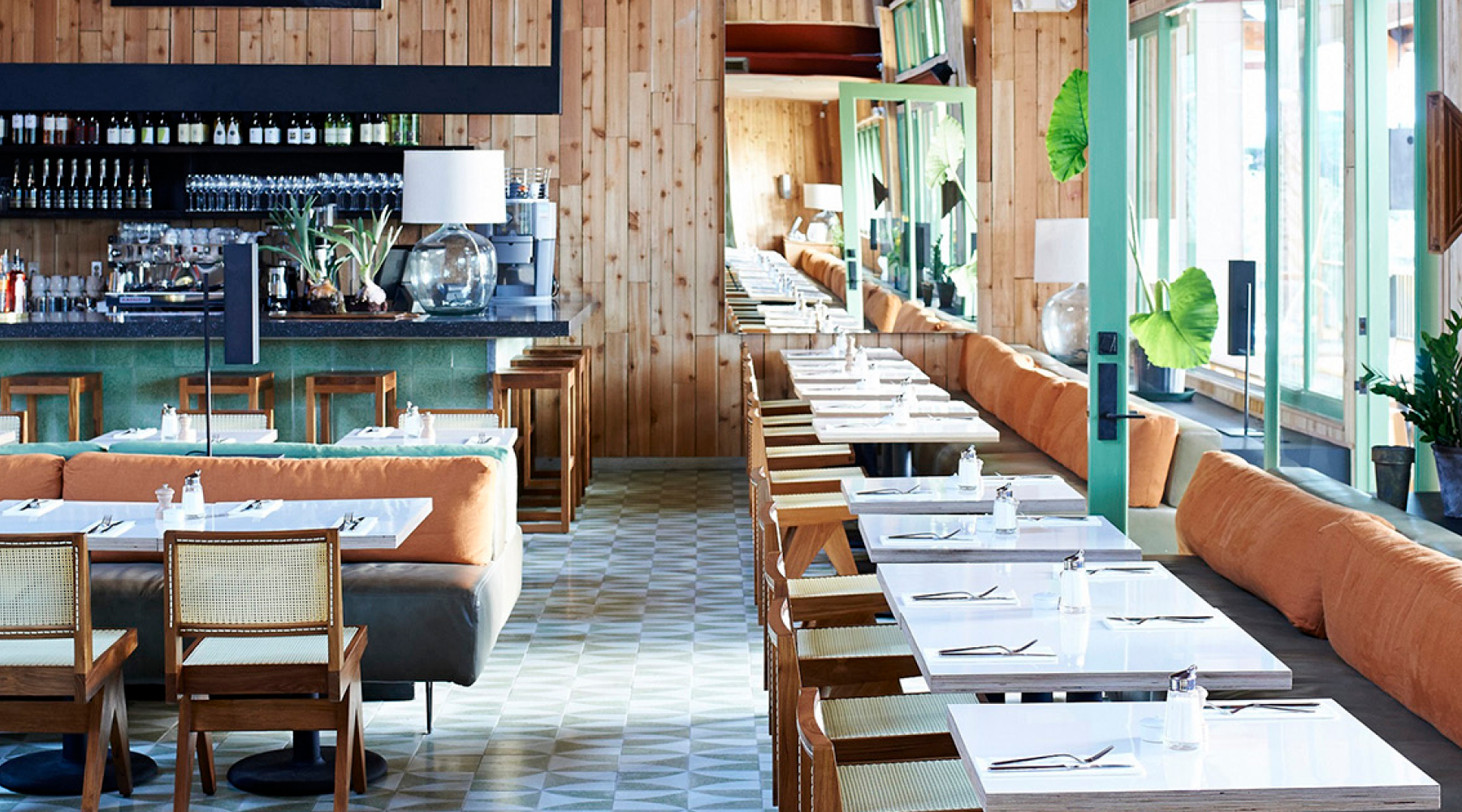 For the more adventurous there's always a spot of snorkelling on the beach (keep an eye out for the turtles that are often found here) or hit up King's Pond — the resort's own natural aquarium that's home to many fish species and also an eagle ray — which you can book in to feed. Might I also suggest taking a boat trip to dive with the manta rays? Apparently, it's an out of this world sight — and I say 'apparently' as the night we ventured out, they never arrived. The 'adventure' involves a boat trip at sunset and hanging out in the water, clinging to a surfboard with lights underneath it, designed to attract the plankton which in turn attracts the manta rays.
When it comes time to leave the resort, it pays to prepare yourself mentally that the service is definitely not going to be as slick or as baby friendly at the next place. If there's something the Four Seasons does well, it's service. After six glorious nights at the resort, we then took the short, 45-minute flight to Honolulu. We had booked in for three nights — a couple of nights too many in my opinion. I can concur with a certain news presenter who recently went to town on the exorbitant prices for a tired hotel here — he wasn't wrong.
Hawaii really is a great family holiday destination. There's a reason why I have such fond memories of my childhood here — the people are great, the food is better now, and it's all the more manageable with little people thanks to the new flight times. But one thing I have learned from this trip (the first time with my own child) is that it's important to stay somewhere that's fully equipped for babies and toddlers to ensure you all get what you went for — a holiday. Otherwise, it's basically just the same everyday situation, just in a different, warmer, more tropical location.
Tips for your stay in Waikiki
• Keep your stay in Waikiki to a maximum of 1-2 nights — it's really only somewhere to rest your head(s) before the return flight to Auckland.
• Don't waste time with average breakfast at your hotel. Head to Bill's instead. No longer operated by the Bill, the food is still delicious, and most importantly, the coffee is great.
• Nobu is still one of the best places for dinner (note they've moved closer to the Ala Moana centre and the new fit out is great). The bar at the Laylow is a must — strictly for the margaritas. Pig and the Lady and Piggie Smalls are two great restaurants — both serving up plenty of pork dishes as you may have guessed.
• If you don't have time to get to Ala Moana, last year they opened the International Market Place on Kalakaua Ave and it's a short walk with a pram (as opposed to Ala Moana which is not).