Investing education platform for women, The Curve, was founded not even one year ago and in that time it has already built a respected reputation and following for its helpful, dynamic and multifaceted financial resources and events. It was conceived by Victoria Harris, a portfolio manager with over 10 years of experience in the investment and finance industry, who saw there was a gap in the market for an open forum where women could comfortably ask questions and learn about how to make the most of their money. Co-founded with her friend Sophie Hallwright who heads up the content side of the platform, The Curve has gone from strength to strength, starting with 30 people attending the first event and now boasting sell-out seminars for nearly 200.
The duo has also launched a successful podcast called Raising the Curve on Spotify and Apple, which has reached the number one spot for an educational podcast in New Zealand multiple times, and they have a plethora of other exciting developments in the pipeline, including online courses and workshops to help people further upskill — the next online seminar, Invest in a Better World, is all about investing in conscious companies that align with your values, and tickets are on sale now.
We've noticed the press and chatter around investing and being smart with money has ramped up over the last year, and Harris and Hallwright put this down to more accessible platforms like Sharesies, Hatch and Stake, which have seen a step up in people investing both in New Zealand and overseas. "Previously, investing was catered to the wealthy due to minimum balances, but now if you have $5 you can start your investing journey," they say. "With more people investing, there is an even bigger need to ensure education is available in this space. That's why The Curve has been so successful to date — everyone wants to learn and grow their wealth, to set their future selves up for success."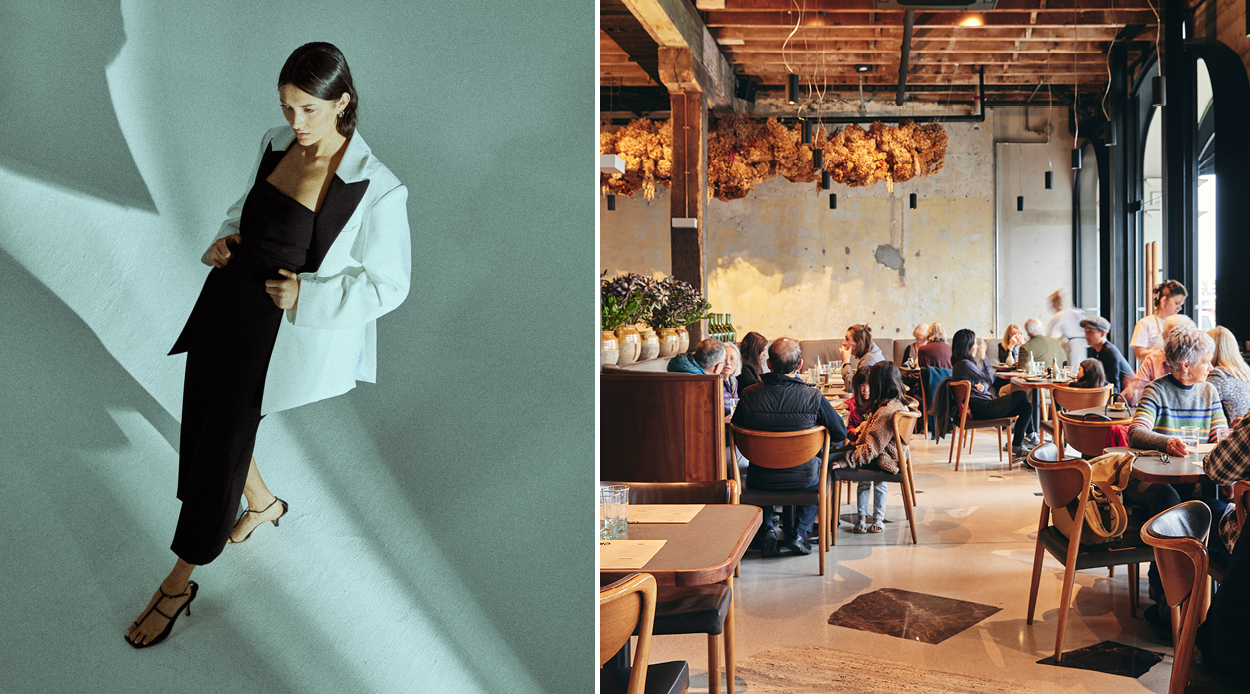 Since founding The Curve, Harris and Hallwright have noticed a few common questions crop up from women who are starting their investing journey — which can seem quite daunting at first. "Common questions we get asked by women are: 'Where do I start?', 'Have I missed the boat?' and 'What should I invest in?'," they say. "The main piece of advice we give is: open your eyes. Look around you. Investing opportunities (surprisingly) can be found almost everywhere."
It might sound obvious, and it should be, says the duo. "'Invest in what you know' is a quote from one of the first investing books Vic ever read by investing guru, Peter Lynch. He was quoted saying this nearly 40 years ago, and it is still as relevant in today's world."
It means investing in what you understand and invest in what you use, they say. "Have you started using a new product? Or noticed a lot of people using a new service? If we look at some of the highest returning companies over the last 10 years, many of them have products or services that we use frequently — Amazon, Netflix, Microsoft — to name just a few. By using these products or services, you are researching investing ideas without even knowing it!"
We could all do with being a bit (or a lot) savvier about how we wield our finances, and for one lucky Denizen, The Curve is offering the chance to win a one-on-one workshop over dinner at Amano for you and a friend (once the alert levels indicate it is safe for us to do so) — plus $500 for you each to spend at one of the chicest New Zealand womenswear labels, Harris Tapper.
While The Curve's group events are designed to be informative and educational to all levels of investing knowledge, a one-on-one session gives you the opportunity to ask any specific finance and investing questions you might have. Whether you are a complete beginner, or already know your stuff, Harris will be able to arm you with all the tools and skills to make better-informed investment decisions.
This competition is now closed.