One of Aotearoa's brightest rising creatives, Rob Tennent has an inspiring way of just 'doing' when others might still be pondering their next step. Even when he's on holiday, his relentless curiosity and love of capturing beauty mean his downtime becomes entrancing fodder for creative projects. Such is the case with his new book, titled I'm Going to Miss You.
This is Tennent's second photography book, and it started as a documentation of his summer. "I travelled around the country to beautiful locations and it was an incredible experience," he says. "Along the way, I watched different interactions between friends and realised there was a tenderness there." The book then developed into a project that puts male affection at its forefront, touching on both brotherhood and a more sensual intimacy throughout its 200 pages.
Tennent shoots on film and says his style nods to surrealism, with attention paid to unique locations and subject matters, and negative spacing. "I like to make work that is slightly weird — on the other hand, I enjoy elements of voyeurism which all come down to composition." Tennent himself has also been known to appear in front of the camera, modelling for local and international fashion and beauty brands like Paris Georgia, Wynn Hamlyn and M.A.C Cosmetics, but it's the imminent release of this artful tome he's celebrating right now.
I'm Going to Miss You is currently available for pre-order from Simon James, and in the meantime, Tennent steps out from behind the lens to tell us a little more about his other interests and inspirations.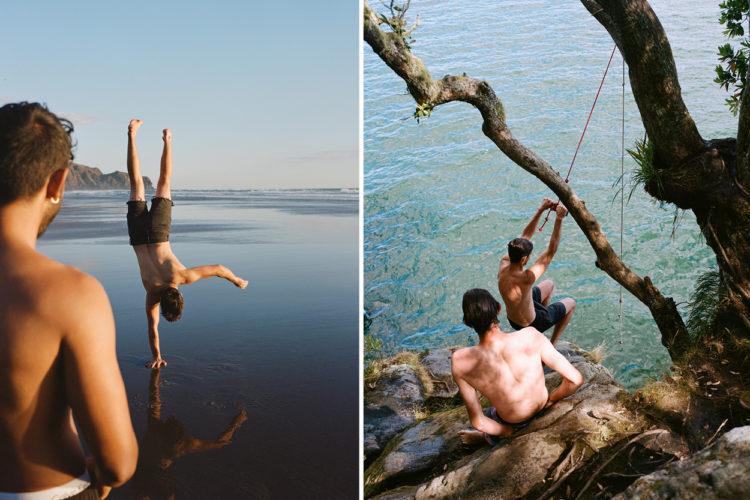 What I do for work described in one sentence: I document and orchestrate beautiful moments in time on film.
My personal style can be defined by: Simplicity. I am a minimalist in the way I dress. Simple pieces that are beautifully made and crafted to last forever.
The last thing I bought and loved was: The shirt I'm wearing in these images. It was $12 from the Red Cross store on Karangahape Road.
An unforgettable place I visited was: Osaka, Japan. I dream of going back. I remember getting lost for two hours and was completely fine with it. I walked down alleyways and through shopping malls for hours.
The next place I'd like to go to: Cinque Terre, Italy.
On my wish list is: Bottega Veneta Puddle Bomber Boots — one day!
When I was younger, I wanted to be: A veterinarian because I loved animals so much. Later I realised it would actually be quite a sad job at times.
The design (building, person, item) that inspires me is: Xavier Corberó's home in Barcelona, Spain. Everything about it is perfect to me.
My guilty pleasure is: I love playing Fortnite.
My secret talent is: I can jump really high, and have rather large calves.
My favourite cultural icon is: I don't really have one! I am a huge Amy Winehouse fan and grew up listening to a lot of her music.
The best book I've read in the last year is: On Earth We're Briefly Gorgeous by Ocean Vuong.
My morning routine is: I get up, make my iced coffee with oat milk and listen to my podcast until I shower and start the day.
In my fridge you'll always find: Oat milk and avocados.
My favourite room in my house is: My bedroom for sure, my linen sheets bring me a lot of joy.
I recently discovered: The mushrooms on toast from Annabel's, they are to die for.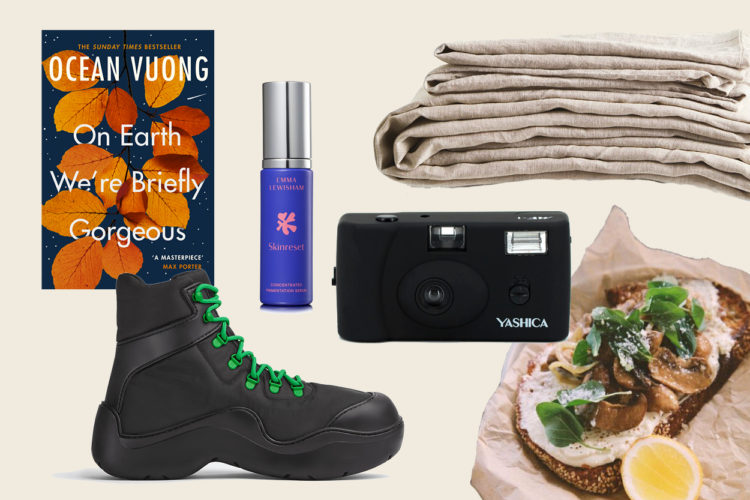 A gadget I can't do without is: My light metre. I have become more comfortable without it, but still have to have it on me in case.
If price was not an issue, the one artist whose work I would collect is: Mark Rothko and David Hockney.
The last meal out I had that truly impressed me was: I went to Bar Magda on Cross Street and was very satisfied with the food and energy they have created down there! Perfect date spot.
The podcasts I listen to are: The Read and The Friendzone.
The best gift I ever received was: My technology teacher in high school gave me an old Yashica point and shoot film camera when I was 18. It was my gateway to film photography. I shot my entire first book, Come Back to Bed on it.
The beauty/ grooming product I can't live without is: I love the Emma Lewisham Skin Reset Serum and the Night Crème.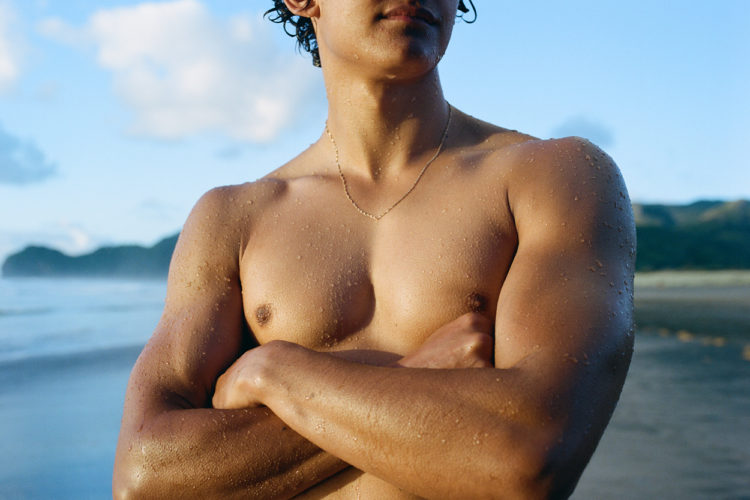 The last music I downloaded was: The Sacrificial Code by Kali Malone.
If I wasn't doing what I am, I would be: I probably would be working in fashion somehow, perhaps a talent or model agent. I could see myself as a booker at an agency. Maybe PR! It's hard to imagine a world where I can't do photography.
I have a collection of: Sand from different beaches around the world.
My favourite way to unwind is: Long drives and sitting on top of hills.
One of the best pieces of advice I've ever received is: Comparison is the thief of joy. What is meant for you will find you. Enjoy the process.