Almost a decade in the making, Jean Nouvel's National Museum of Qatar has finally opened its doors to the public. It is a sprawling structural wonder crafted by the Pritzker Prize-winning architect behind the Louvre Abu Dhabi, and — if recent pictures are anything to go by — it is an edifice set to educate and enthral in equal measure.
The colossal structure can be spotted from miles away, with a complex, unprecedented outer shell that is inspired by the country's famed desert rose. Also referred to the sand rose, or the Gypsum rose, the naturally-occurring phenomenon happens when minerals crystalise in the soil just below the surface of a shallow salt basin, resulting in an exquisite floral formation of crystals. To replicate the flower's unfurling, shimmering 'petals', the French architect used large, intersecting discs, of different depths and dimensions, to mould a blossoming masterpiece.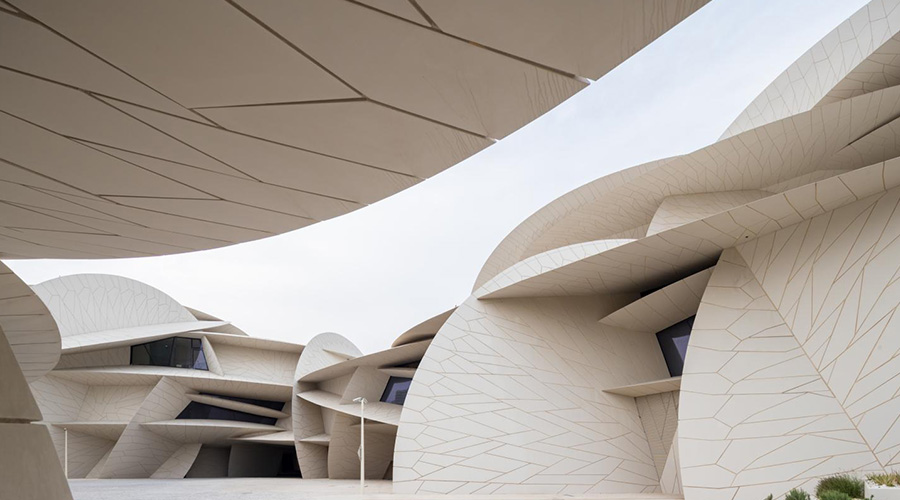 A gob-smacking creation both inside and out, the sprawling 430,000 square-foot edifice comprises 11 galleries in total. Each is designed to proffer visitors an immersive journey through the Arabian peninsula's lifetime, from its very beginning, millions of years ago to the bustling country it is today. Loosely crafted to be explored in chronological order, the experience begins with a sweeping route through Qatar's prehistoric desert, before giving way to exhibitions focused on the early years of the nation, highlighting the tools, fishing equipment and falconry gear that were utilised.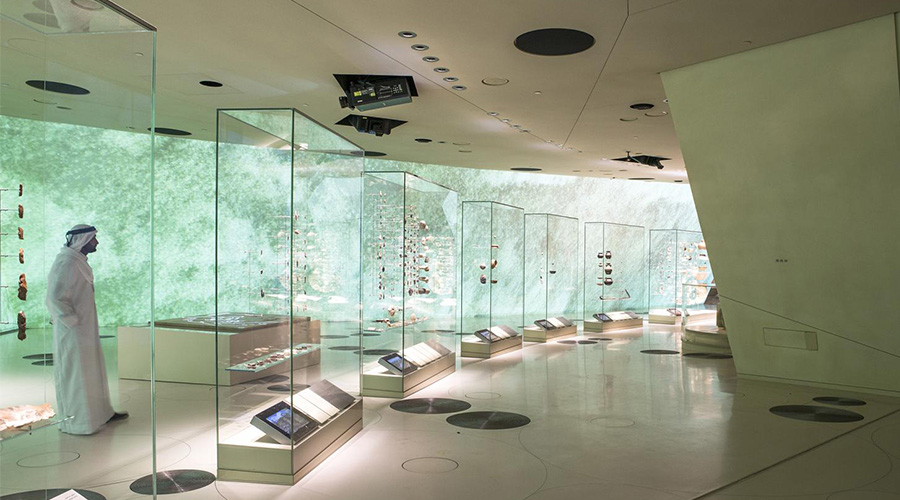 Visitors will then be led through the establishment of the Qatari state, the discovery of oil, and to the country's present day, before finishing off with the largest artefact in the museum: the late Sheikh Abdullah bin Jassim Al Thani's century-old, opulent palace. Along the way, visitors are encouraged to listen to music or read works of poetry, examine archaeological objects and commissioned artworks, or kick back and take in the monumentally-scaled art films.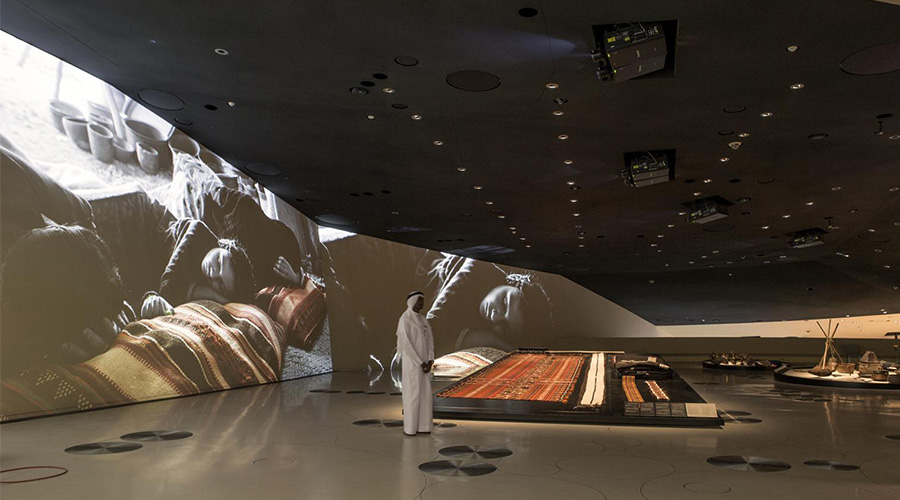 An enchanting, sensory encounter from first glance to the final step, the Museum of Qatar is set to be a glorious addition to the country's growing cultural scene.