The latest in a string of live-action Disney remakes is the return of Mulan. Like the OG animation, the film follows the Chinese heroine as she disguises herself as a man in order to fight in the Imperial Army. While originally penned for release on March 26, the premiere has since been pushed back to an unconfirmed date in light of recent events — be sure to check back here for any updates.
What makes this remake particularly enticing is the plethora of homegrown talent that resides at its big-budget core. There is plenty of Kiwi ingenuity to be proud of spanning the directing, the acting and even the movie's locations.
From casting choices to controversy, here is everything you need to know about the new Mulan.
The New Zealand Connection
The cast features two Kiwi names, with Auckland-based Actress Xana Tang playing the new role of Mulan's sister Hua Xiu, and Yoson An lending his talents as the lead character and love interest, Chen Honghui. Director Niki Caro, who floored us back in 2002 with her breakthrough Whale Rider, adds more New Zealand flavour to the film.
The New Zealand Connection pt.2
Our captivating landscapes truly shine in this Disney remake, with much of the filming having taken place in the postcard-worthy Waitaki district. Shot over our winter, the Otago area — the Ahuriri Valley and Omarama's Clay Cliffs both feature — provided some astounding, snow-capped scenes. The rest of the filming took place in China.
The Powerful Cast
Yoson An and Xana Tang are joined by one of China's most famous actresses Yifei Liu, who plays Mulan, and Donnie Yeng, who has taken up the new role of Mulan's mentor, Commander Tung. Bow down to action hero Jet Li as the Emperor and Gong Li will play another entirely new character, the film's villain, a powerful witch.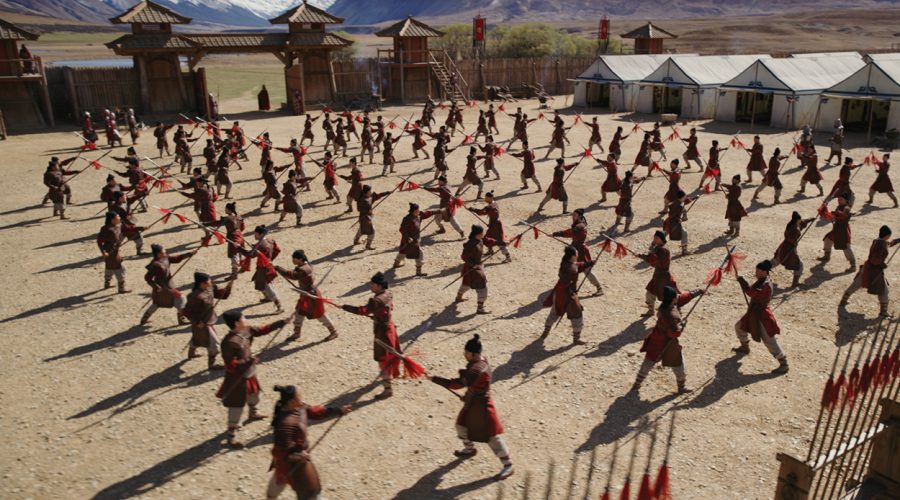 The Controversy
New characters aren't the only diversions from the original Disney storyline, to the dismay of many fans. The live-action remake has done away with beloved characters Mushu, Mulan's riotous pocket-sized sidekick, and Li Shang, her original love interest. It will not be a musical either, so don't expect to be singing along to 'I'll Make A Man Out Of You' and 'A Girl Worth Fighting For' with gusto at the cinema anytime soon.
There will, however, be nods to the animated iteration — like the return of Christina Aguilera's voice, via new ballad 'Loyal Brave True'.
So, What Do People Think?
In short, the movie is already a roaring success. On Tuesday night it premiered to a vast audience in Los Angeles and was applauded by critics (like Angie J.Han and Kevin Polowy), industry heavyweights and celebrities for its feminism values, epic action scenes, and — despite the original controversy — its ability to pay ode to a classic while still remaining new, exciting and exceptionally modern. Hats off to you, Caro.
The Trailer