Queenstown's award-winning sensory experience, Luma is back after a year's hiatus. Bringing together illuminated art, light sculpture, performance and community events over four days during Queen's Birthday weekend, the event promises to enliven the Queenstown Gardens on the shores of Lake Wakatipu.
Working with over 500 contributors, from the established and renowned New Zealand light artist Angus Muir, to up-and-coming artists such as Christchurch creative Drew Hill, Luma is now in its seventh year, and it just keeps getting better.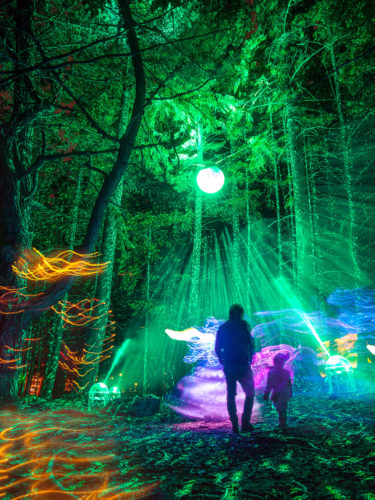 As Muir notes, the Queenstown Gardens is a spectacular location thanks to its natural lack of ambient light, serving to highlight the installations that much more. While in 2019, Luma attracted nearly 60,000 domestic and international visitors, there's hope that the 2021 iteration may be witnessed by even more.
So, if you're thinking of spending your Queen's Birthday weekend in Queenstown, we suggest you commit soon, as this cornerstone arts and culture event will be one you won't want to miss.

Luma Festival
5pm-10pm,
Friday 4th — Monday 7th of June
Queenstown Gardens