There are few fictional characters as iconic as James Bond. With a license to kill and an ability to induct the cocktails he drinks, the women he woos and the cars he drives into a realm of transcendent cultural significance, 007's world is a perfectly-balanced minefield of beauty and danger.
With the next instalment of the James Bond franchise landing in cinemas next year, a new automotive marque is set to be cemented in infamy as part of the 007 universe, as Land Rover's new Defender 110 prepares to make its cinematic debut in Bond's 25th outing, No Time To Die.
Used in the film alongside a fleet of Land Rover's most robust vehicles (including, the Range Rover Sport SVR, Land Rover Series III and Range Rover Classic) new Defender takes centre stage, a choice the film's Stunt Co-Ordinator Lee Morrison said was necessary to handle the harsh conditions, steep descents and river crossings that were required in the film's action sequences. "We needed an unstoppable vehicle to help us battle against the elements," Morrison said, "so we chose the new Defender."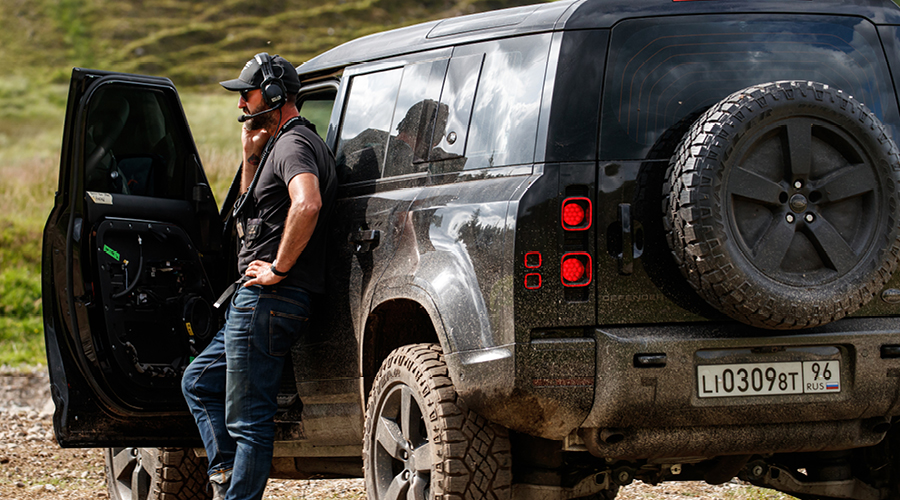 Unstoppable seems an apt description of this unprecedented car. With a ground clearance of 291mm, a maximum wading depth of 900mm and a number of intrepid capabilities as part of its Terrain Response 2 system, the new Defender is proving itself as the ultimate off-roading vehicle — Land Rover's toughest and most innovative yet.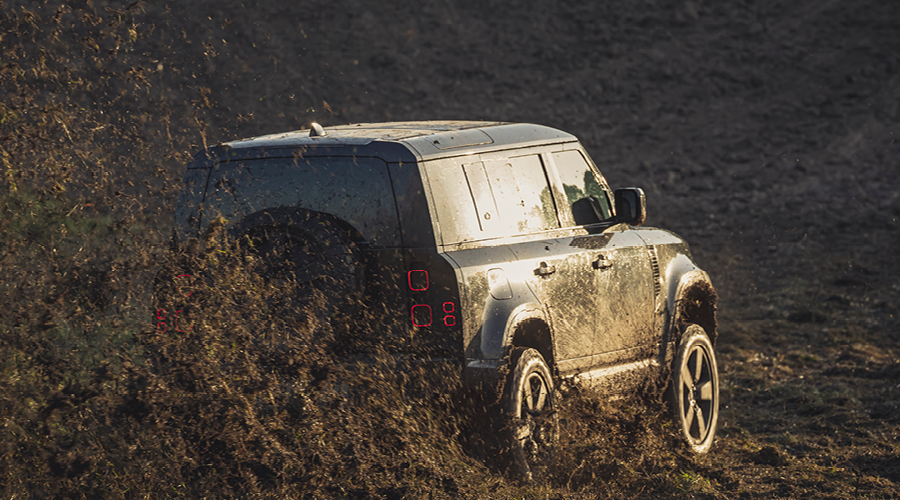 That said, it takes more than simple practicality for a car to be considered Bond-worthy. For that, it needs a little something extra. A touch of 'X-factor' if you will. It's something the new Defender has in spades. The special effects and action vehicles supervisor on No Time To Die actually worked alongside Land Rover in developing the specifications for the Santorini Black Defender 110 used in the film and it's as sleek and powerful-looking as you'd expect.
As Lee Morrison (No Time To Die's stunt co-ordinator) says, "I'm beyond impressed that the Defender is not only back but is much much better." And we really couldn't put it better ourselves.