Halloween is creeping up fast, so it's time we all started thinking about who or what we're going to transform ourselves into for the spoooooookiest night of the year. From major celebrity moments to memes, we have compiled a list of ideas inspired by some of the biggest moments of 2019 so far…
J.Lo's Versace finale dress
When Jennifer Lopez stormed the Versace runway at Milan Fashion Week in a recreation of the iconic, deep-V green dress that broke the internet in 2000, she broke it all over again. There are some places you can find replications of this dress online, otherwise, it's a pretty easy one to make a bootleg of at home — just take some scissors and Hollywood tape to a floor-length green dress and work it.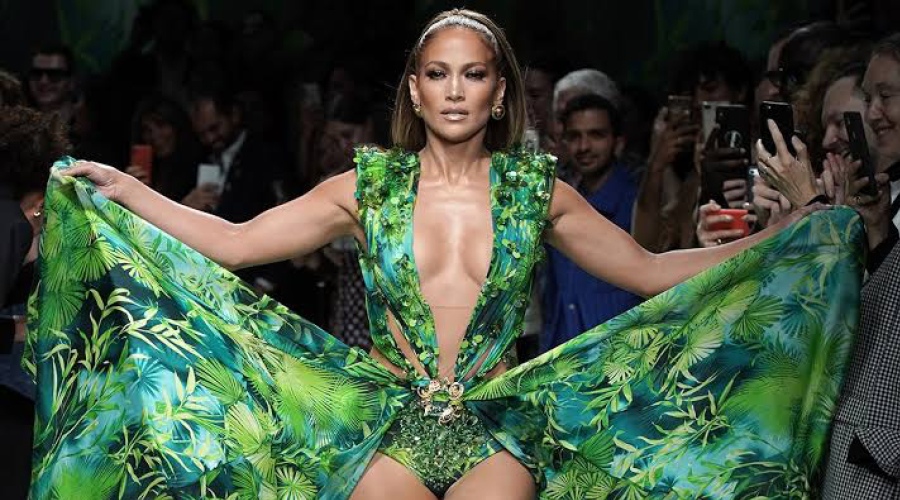 The World Record Egg
Who remembers the egg that dominated Instagram? To emulate the iconic 'Instagram Egg', either wear the neutral outer-shell colour head-to-toe and draw or paint a little yolk on your chest… or go all out and construct a 3D egg shape from cardboard. Up to you…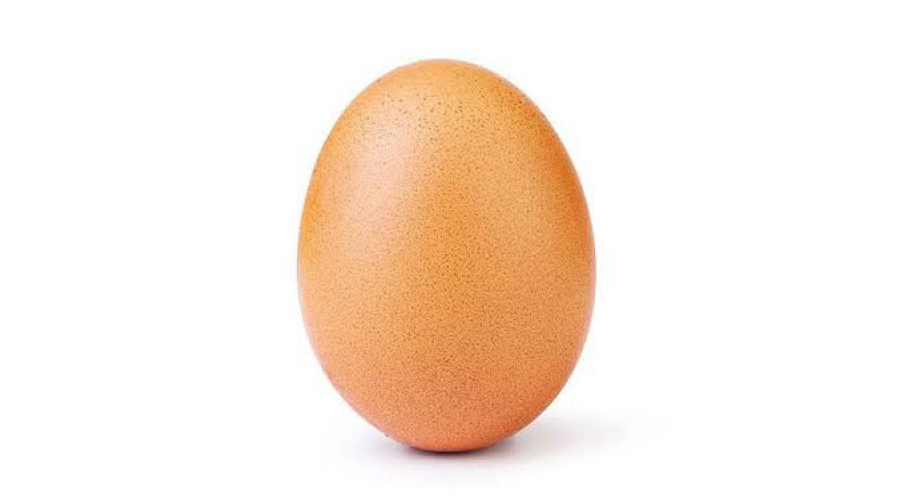 An Area 51 Alien
Throw on a green suit and some googly glasses and run around as if you've just been freed from a US Government facility.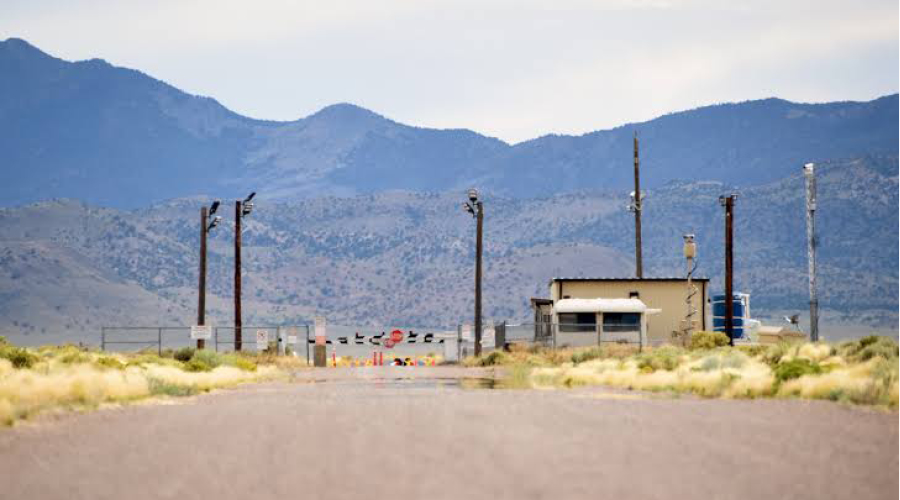 Joker
Considering how this film has been received, you can bet there'll be a few of these costumes around this year. Simply put on a coloured suit and waistcoat, go crazy with the face paint and colour your hair green with hairspray.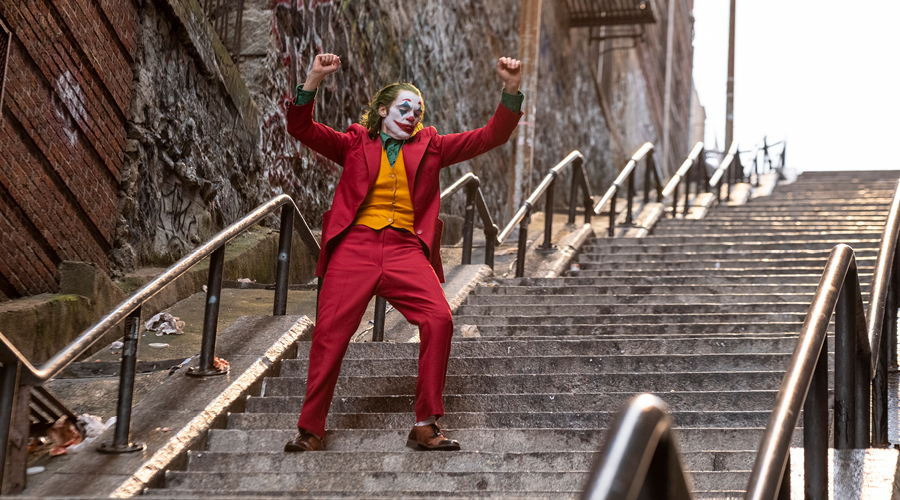 Phoebe Waller-Bridge at the Emmys after-party
When the photo that wrapped up a hugely successful night for Fleabag creator and actor Phoebe Waller-Bridge went viral, it was a glimpse into why we all loved her so much. To recreate this look, don a ball gown (we know you'll have one at the back of your wardrobe somewhere) and pick up (or make) make three gold statues… spend your evening surrounded by them drink in hand, basking in your own glory.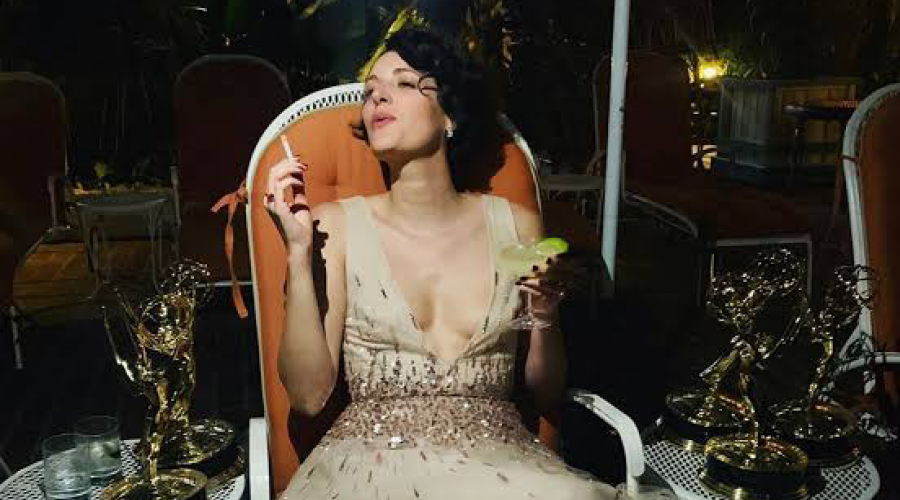 Elton John
In honour of the iconic performer coming to our shores soon, and of course the film Rocketman that was released this year, dressing up as Elton John feels altogether appropriate. There are no real rules for this one, but we suggest big glasses, lots of sparkles and high shoes.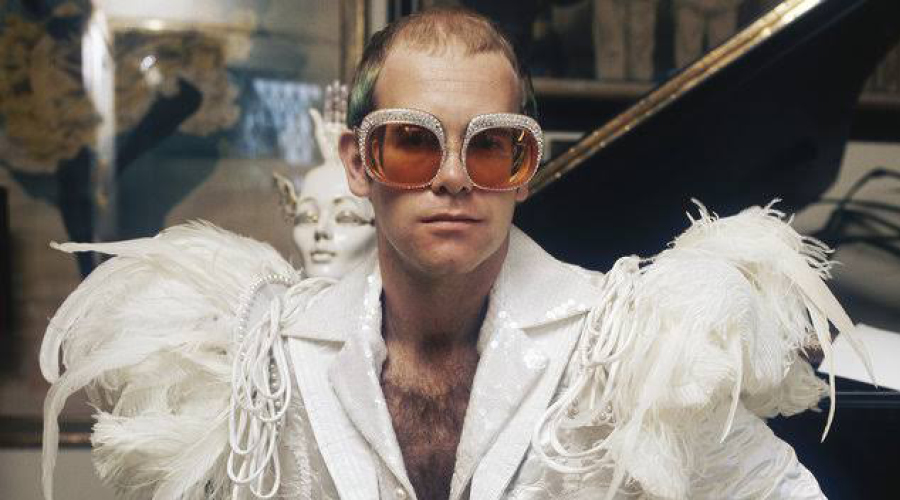 The Fiji Water girl
Emulate the girl who stole the show at this year's Golden Globes and cemented herself as an iconic 2019 meme. Just throw on a full-length blue dress and carry a tray of Fiji Water with you at all times. Photobombing recommended.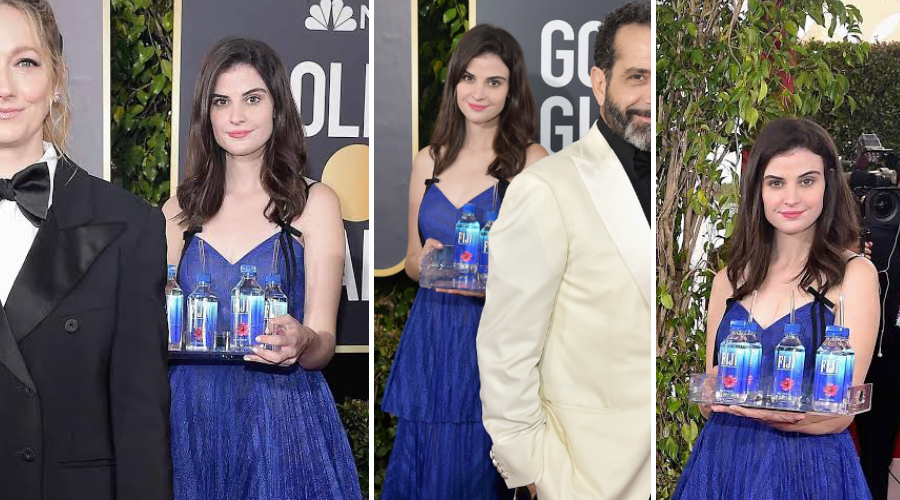 Margot, Brad or Leo in Once Upon a Time in Hollywood
The perfect excuse to don some effortlessly cool, 70s-inspired outfits, this film served up a raft of costume inspo when it hit cinemas a few months ago. Whether you're a Hawaiian-shirted Brad Pitt or a mini-skirted Margot Robbie, this is for anyone who wants to look good this Halloween.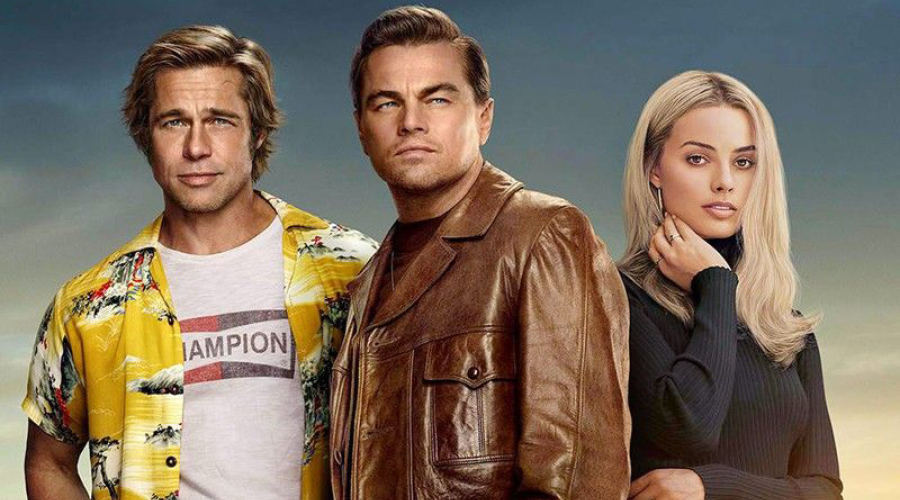 FaceApp
Sweeping the world up in a daze of face-morphing fun, FaceApp might have had dubious underlying features (hectic data-mining), but boy was it fun. To create this costume, simply apply makeup that makes you look about 25 years older and don a grey wig.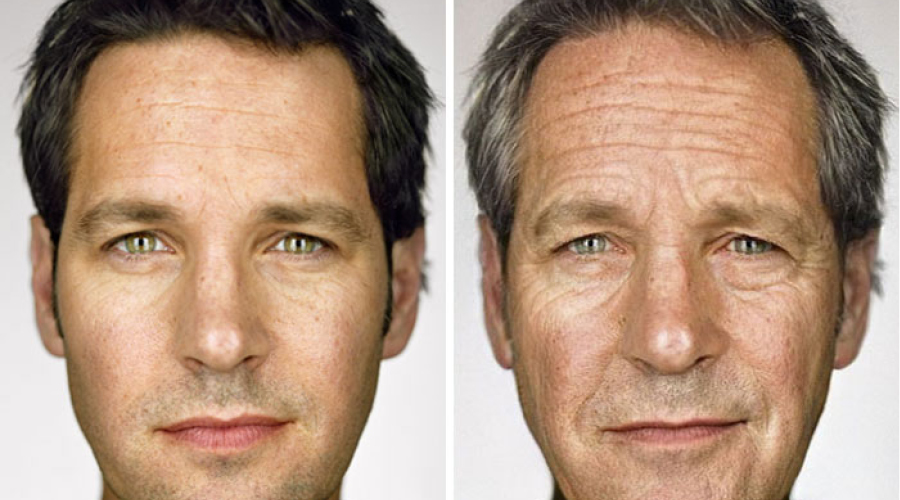 Billy Ray Cyrus and Lil' Nas in Old Town Road
Considering it was the longest-running number-one single in Billboard's history, Old Town Road certainly deserves a place on this list. To speak to the song's unique mish-mash of genres, go for a look that is part country, part hip-hop, part disco — and throw in some pageant-girl bling for good measure. Cowboy hat mandatory.
Andy King in Fyre: The Greatest Party that Never Happened,
Fast becoming the poster-boy for 'commitment-to-the-cause', Andy King caused a stir on social media when he spoke of the extreme measures he almost went to to get a shipment of Evian water released to the doomed Fyre Festival. Speaking to camera, Andy's shocking story made him the breakout star of the doco. To emulate his look, simply wear a blue checkered shirt under a black pullover, throw on a grey wig and carry a bottle of Evian with you wherever you go.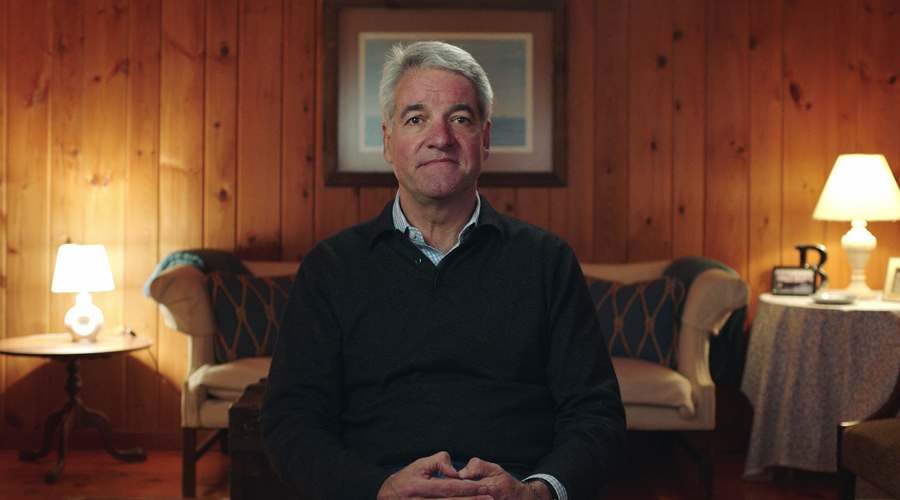 Queen Elizabeth
Queenie has been having a bit of a moment. She's the subject of a hit Netflix show (the second season is set to land in November), and her various outings have birthed a number of memes. Recreate all the pomp and ceremony of our beloved monarch with either a modest dress, sash and some crown jewels. Or, wear a brightly-coloured suit with matching hat and a small, black purse. Bonus points if you can corral some corgis to follow you around.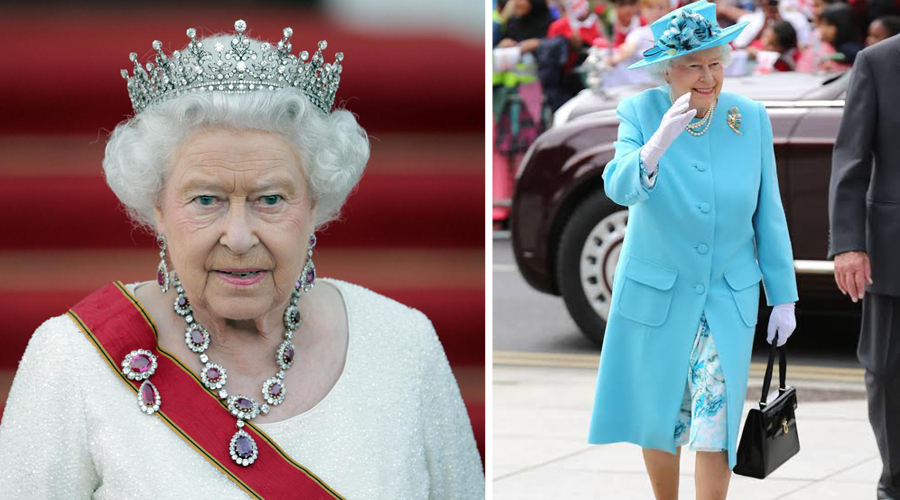 Freddie Mercury
The biopic about this singer's life with iconic band Queen was received to much critical acclaim and his various outfits lend themselves perfectly to Halloween. We suggest recreating his Live Aid look complete with a white singlet, blue jeans, armband and a handlebar moustache.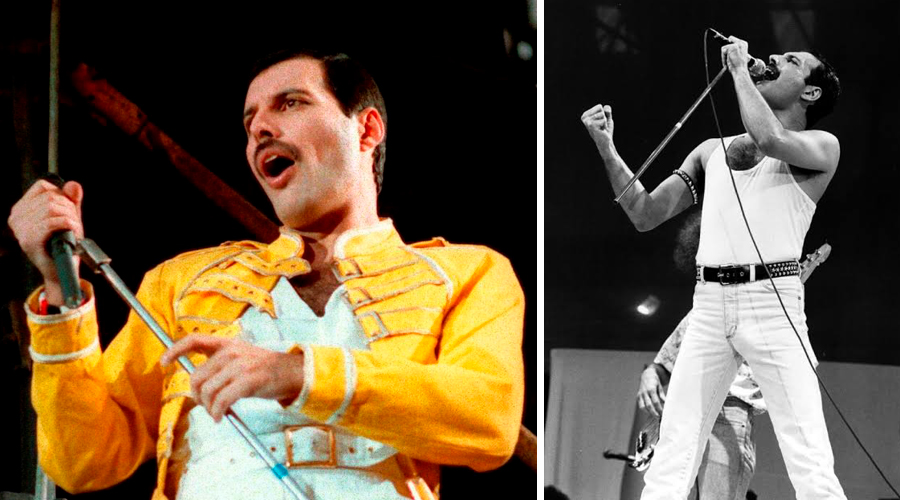 KIDS IDEAS:
While some of the above ideas can be downsized to create funny kids costumes, we thought we'd add in some extra inspo for the little ones.

Kardashian-West Kids
Dress your kids like the infamous clan of Kim Kardashian and Kanye West by putting them in dusty tones of head-to-toe monochrome and sneakers.
Fast food
This one is a classic for wee ones and always delivers hilarious looks. Whether it's a hot dog (a la Chrissy Teigan and John Legend's kid) or a hamburger, or fries — the costumes are relatively easy to find or make and will make for excellent 21st throwbacks.
A Politician
Because let's be real, there have probably been a number of times you've wondered whether a bunch of children are running the show, both here and overseas. And babies in suits are very cute.