Established three years ago in Arrowtown (with a beautiful space on Buckingham Street) Astor Bristed Gallery now represents a range of contemporary New Zealand artists, and its reach has recently expanded into Auckland with an impressive pop-up space and exhibition on Faraday Street in Parnell.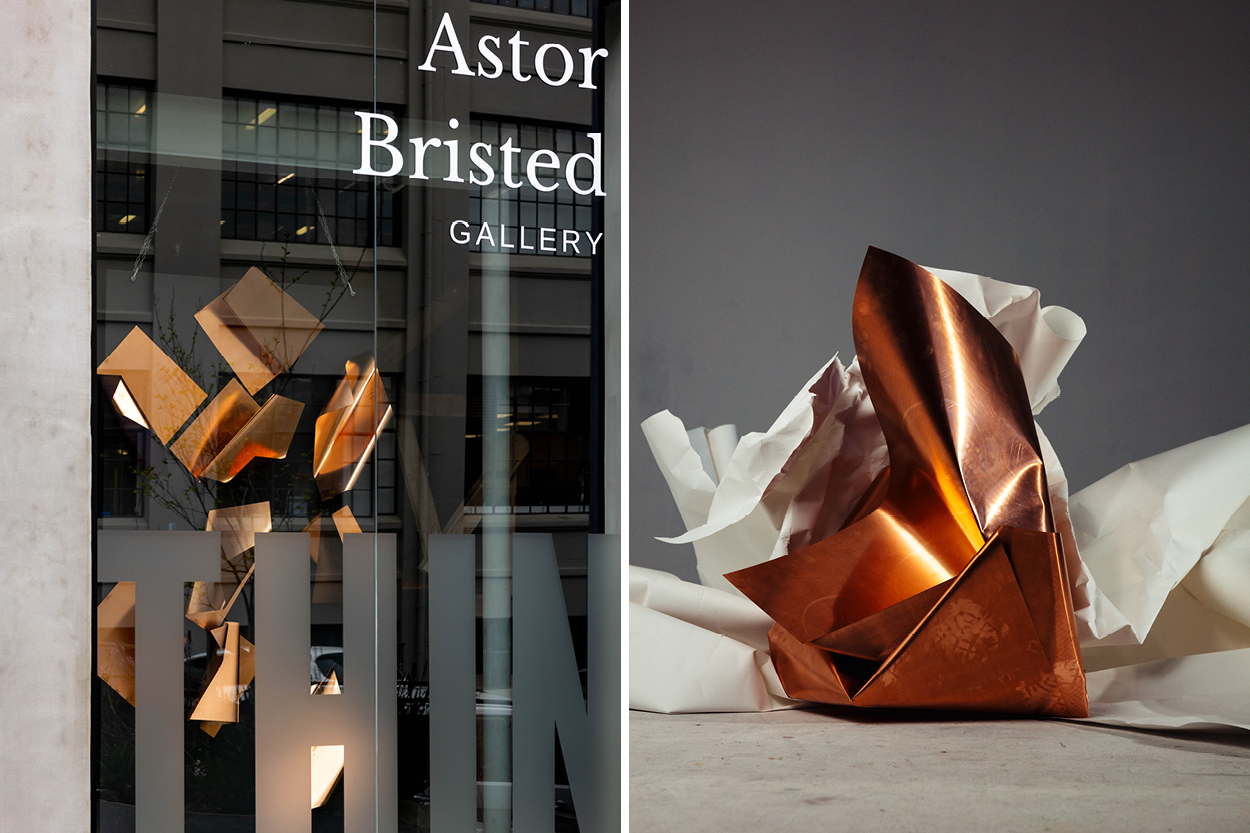 In its Auckland pop-up, the gallery has facilitated the collaboration of artist Sarah Jayne Kavali with interior designer Sommer Olsen, to offer an extension of Kavali's original Paper Thin exhibition that first opened in Arrowtown in late September. For those unfamiliar, Kavali is a multi-disciplinary creative who has been making works of various kinds and scales for her clients for over twenty years. When Paper Thin first opened in Arrowtown, Kavali wanted to showcase how her unique artworks (either carefully placed clusters of scrunched-up paper or undulating ripples of copper sheeting) could redefine the boundaries of a room, and breathe life into their surroundings. It was a study of art not just as something to admire from a distance, but something more tangible, to be experienced and felt.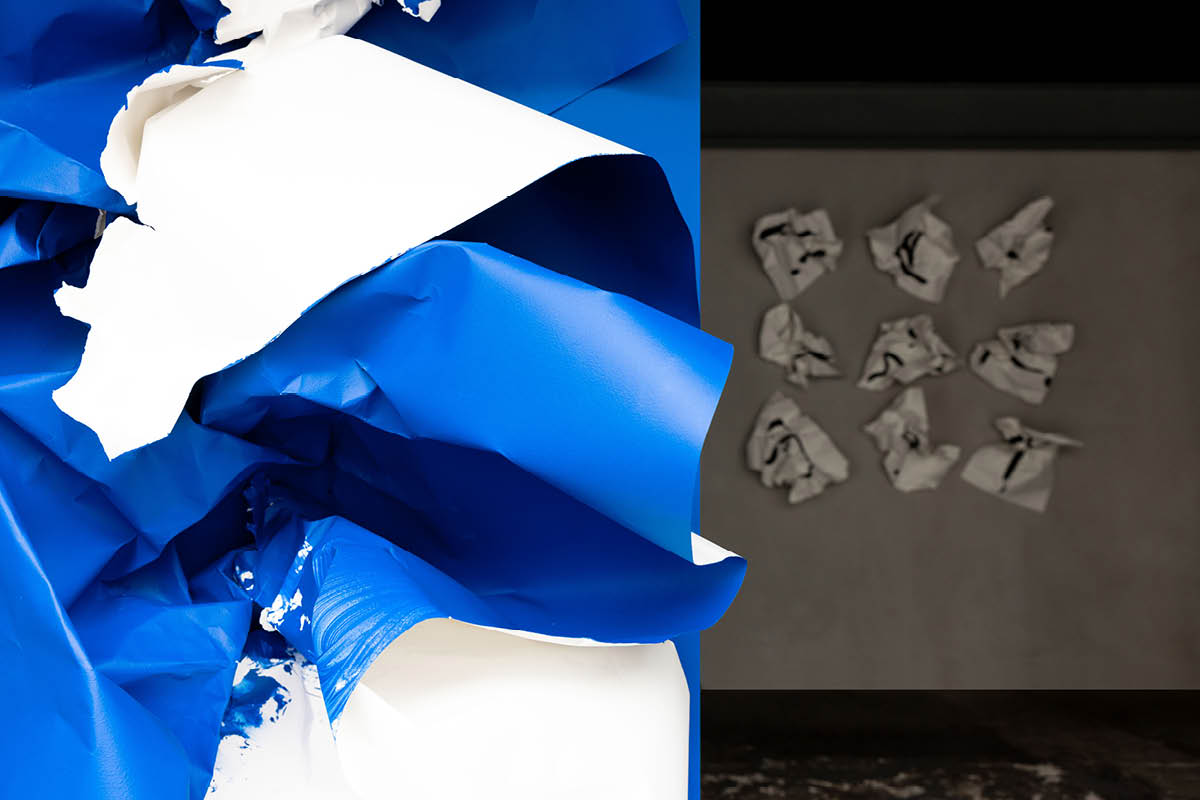 In a way, there are many crossovers between Kavali's practice and Olsen's, where the latter began her now sought-after interior staging business (Exhibit One) from a fascination with spaces, and figuring out how to articulate them and make them sing. Now, Olsen even designs her own pieces of unique, bespoke furniture, creating them locally for clients with specific needs and making an artform out of the interior practice in which she has become a bona fide expert.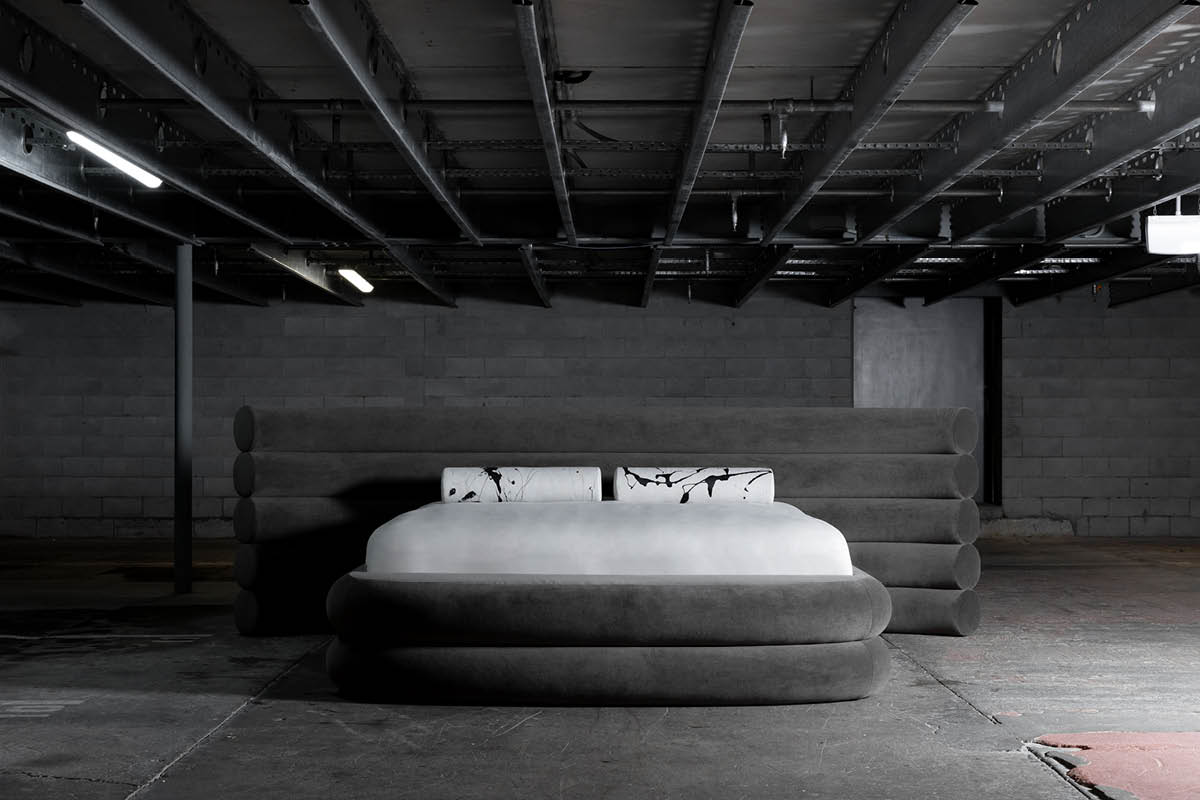 Now, the two creative forces have teamed up to offer a new iteration of Paper Thin, where Kavali's incredible works are joined by a breathtaking bespoke bed, designed by Olsen and handcrafted in her workshop. Here, just as Kavali's paper and copper works offer rippling lines and tactile, unpredictable shapes and present an invitation to onlookers to run their hands along the works' uneven edges, Olsen's bed is just as immersive, designed in a series of lines and curves that echo the art in the space. With its vast scale and sumptuous finish, this bed is the centrepiece of the exhibition, designed at the intersection of comfort and vulnerability, a place where visitors can take a moment to connect with their inner thoughts and find rest, respite and reflection.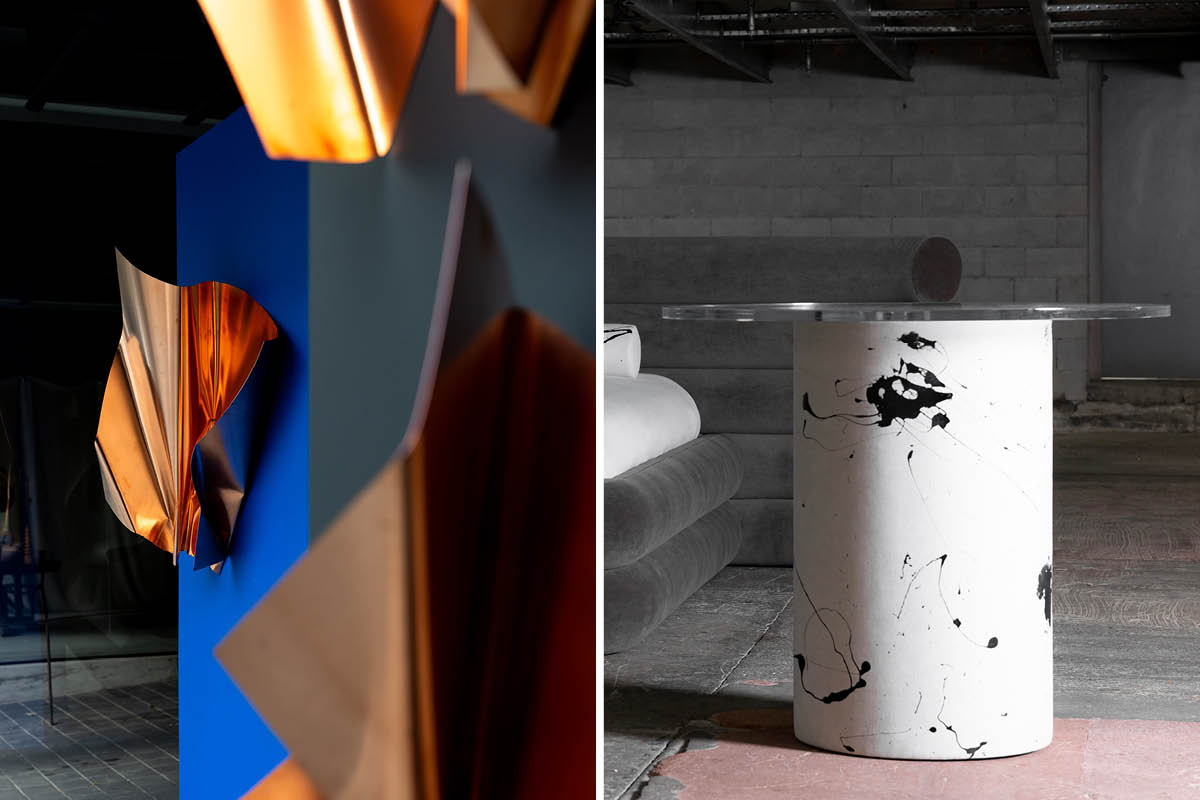 Where the collaboration really bears fruit is in the ways in which Kavali's works speak to ideas of legacy and evolution via their materials that will alter and patina over time. They introduce the idea that existence is ephemeral, ever-changing and fluid. Olsen's bed builds on these ideas by inviting moments of inner reflection where visitors can take time to consider and explore the beauty of this concept — our ephemeral nature — and of our paper-thin illusions of permanence. The duo also collaborated directly to create a bold, bespoke table, its cylindrical base splashed with Kavali's signature paint splatters.
Set in a ground-level space within the beautiful Fearon Hay building on Faraday Street, Astor Bristed Gallery's Auckland pop-up is a must-visit for art and design lovers alike. On now until the 30th of October, this exhibition is already proving popular, with all pieces displayed available for purchase, including Kavali's striking works and Olsen's beds, of which only five were made and only three still available to buy. From the 7th of November, the space will transition into what Olsen has described as an "outdoor suite", which will also be a collaboration with Kavali. Don't miss out on this exceptional and immersive offering by paying a visit this week.
Opening hours:
By appointment. Email Astor Bristed Gallery here to arrange a visit.
Astor Bristed Gallery
Shed 2, Shop 7-15
Faraday St
Parnell, Auckland