The school holidays have come around faster than we can fathom this year. For parents everywhere, it feels like the school year has just begun and as the summer days begin to dwindle, we're once again left to find ways to entertain our small humans. It's always nice to head off to the beach or down to the lake before the weather completely cools off, but holidays spent in the city shouldn't be overlooked either. If you can't get away from work, or you've decided to spend the downtime at home instead, there are plenty of activities to stave off boredom and keep the whole family entertained for the next two weeks.
Discover a real T. Rex at Auckland Museum
Fancy a face-to-face with the scariest reptile on earth? The latest addition to Auckland Museum is exactly that — bones and all. Eleven metres long, nearly three metres high and displayed in its hunting position, this is one of a small number of almost complete fossil Tyrannosaurus Rex skeletons in the world and the first real T. Rex fossil ever to be exhibited in New Zealand. Even without kids in tow, this is a truly tremendous display for all to enjoy. The exhibition opens this Friday, the 15th of April and is on for a limited time until Sunday the 4th of September.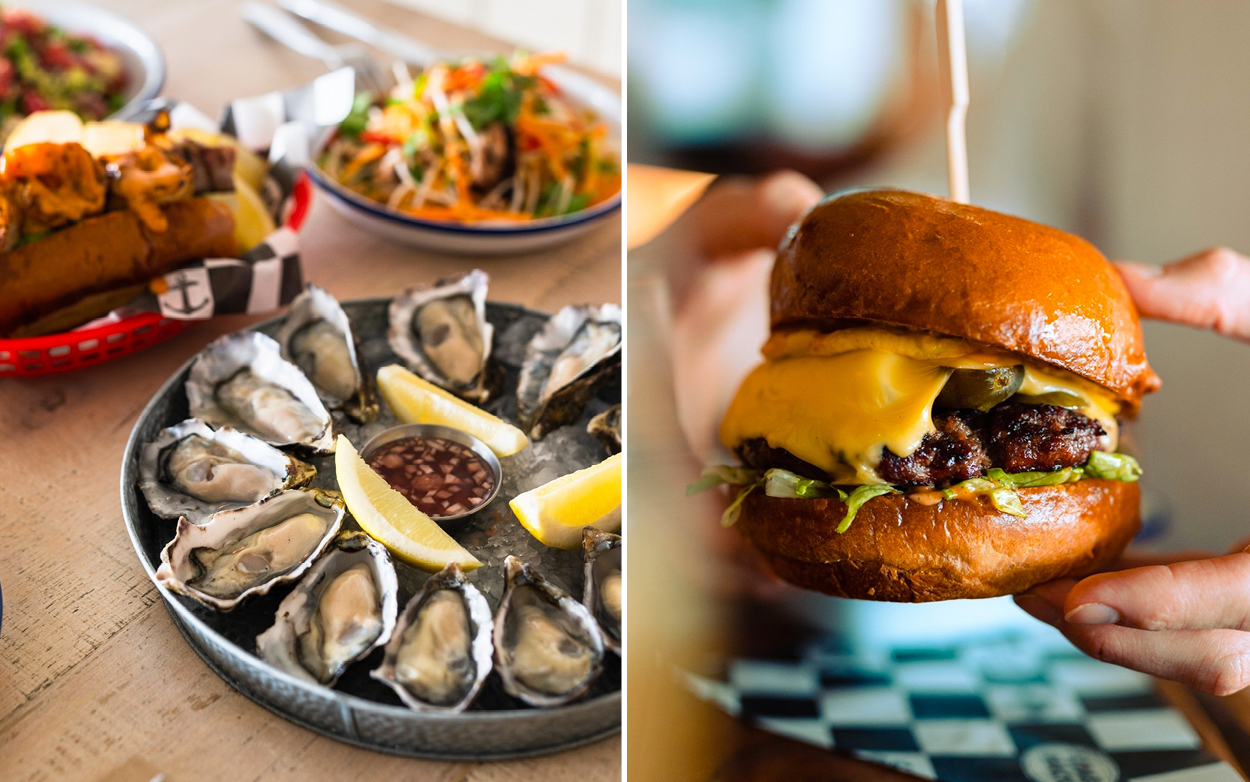 Dine out at Viaduct Harbour favourite, The Crab Shack
Where fussy eaters are concerned, it's hard to look past Viaduct Harbour's family-favourite spot — The Crab Shack. What makes it extra delightful for parents (despite delicious food and great drinks) is that kids dine free on Sundays. Between 12pm and 6pm, you can take the whole family out for dinner for a mere fraction of the cost — without compromising on quality either.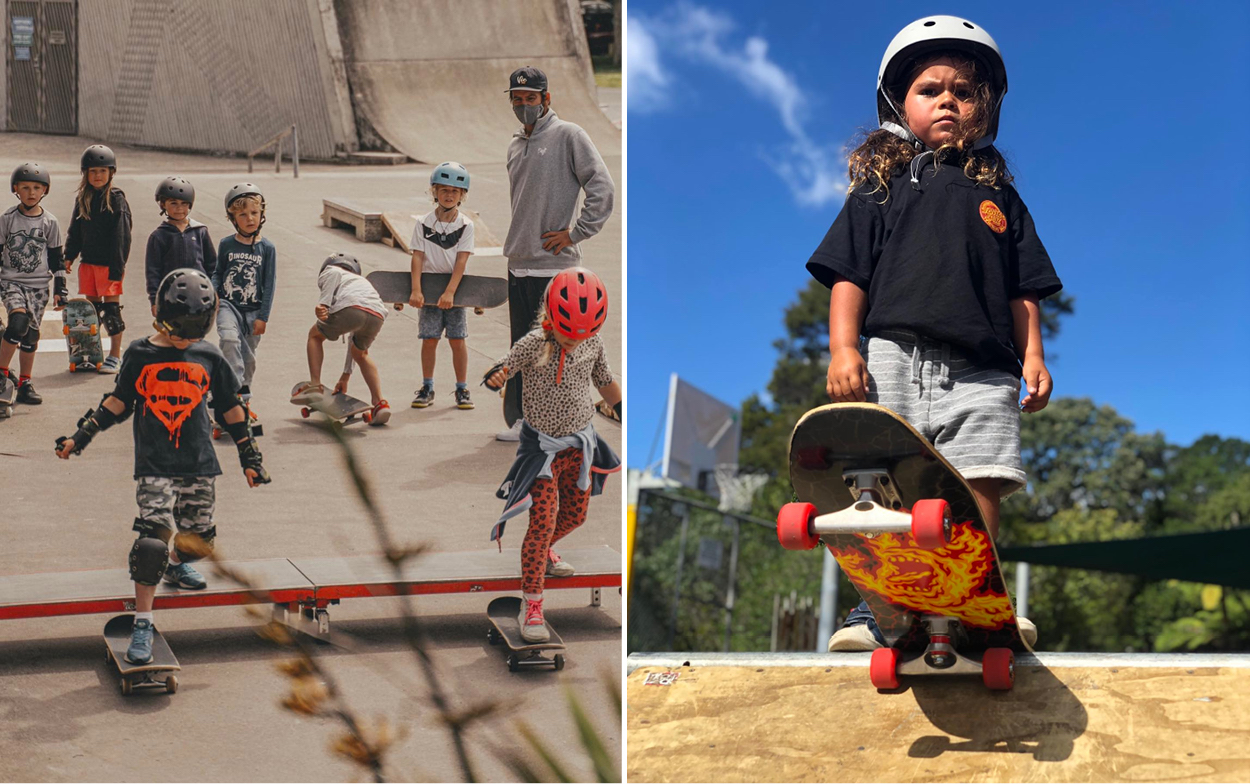 Young Guns Skate School
Employing the talents of some of New Zealand's best skateboarders, Young Guns Skate School is a great option for teaching kids the essentials of skating in a fun, safe environment. Encouraging ideals of respect and perseverance in mini Tony Hawks of all levels, classes are suitable for children aged 4 to 15 and if the school holiday programme really piques your little one's interest, classes also run during the term.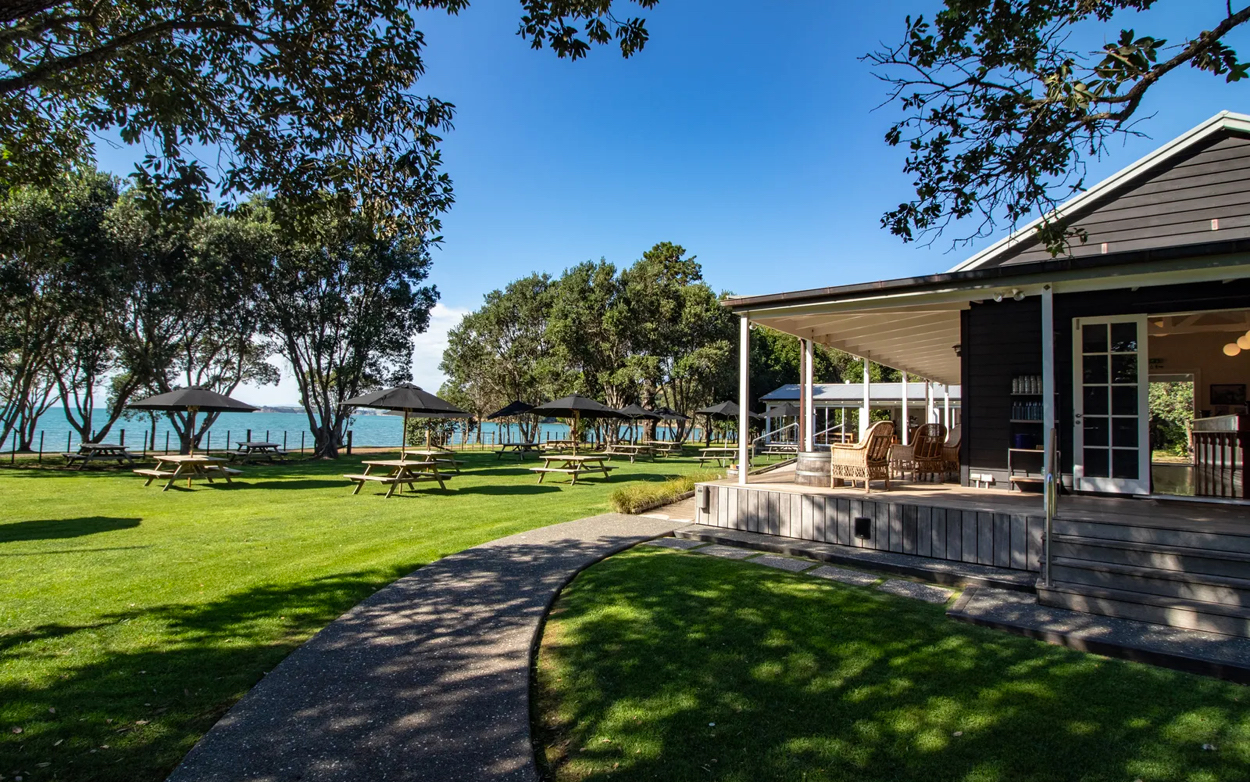 Visit Waiheke with a family-friendly ferry
Embarking on a day-trip to the islands surrounding Auckland has been made even more affordable. Children are eligible for $10 return tickets over the two holiday weeks with any family tickets. Destinations include Rangitoto Island, Rotoroa Island and Coromandel, but we think Waiheke makes for the perfect day out. When on the island, we recommend heading to Man O' War, a perfectly picturesque setting where kids can play on the beach while parents enjoy a delicious glass (or two) of wine. For people over 10 years old, Waiheke Horse Tours is a fun way to get out and see the island in a different light.
Meet the latest arrival at Auckland Zoo
In the heart of the city lives an abundance of animals, which have come from all different continents and climates in the name of conservation. The newest addition to Auckland Zoo, baby male Bornean orangutan Bahmi, can be found most days snuggling in the furry orange blanket of his mum, Melur. This precious primate, the second offspring of Melur and dad Charlie, is the Zoo's latest contribution to the international breeding and advocacy programme for this critically endangered orangutan species.
Park up at a drive-in movie
If you're looking for an evening activity to entertain the kids, or a romantic date night idea while the babysitter takes care of everything at home, Auckland Showgrounds is set to be transformed for the 2022 Drive-In Movie Season. Between the 22nd and 30th of April, immerse yourself in much-loved films like Up, Pineapple Express, Boy, Grease and Stand By Me as you cosy up in the comfort of your car.