So, is the new incarnation of this hallowed marque the ultimate family vehicle? Watch to find out.
Our automotive series Driving Miss Duncan is back. And this time, Denizen's resident car expert, Rachelle Duncan is taking the new Land Rover Discovery off the beaten track in search of some farm-grown, organic produce.
Over the course of her intrepid day trip — between picking up veggies, stopping for a cup of tea and trying to corral a cow into the Discovery's boot — Miss Duncan discovers that the fifth generation of this much-loved marque has seriously upped the ante on all its bells and whistles — without losing any of the charm that made it such a lauded family car in the first place.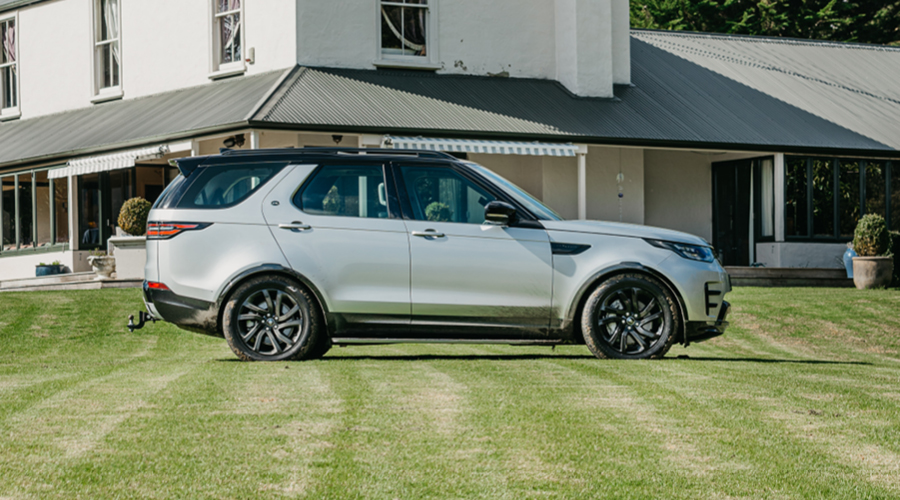 For one, it looks sleeker than previous incarnations. The rear of the car pays homage to the Discovery's rich lineage, with its asymmetrical back and offset number plate, while the body feels more elegantly proportioned and modernised thanks to touches like sleek wraparound LED headlights. It has also lost a whopping 480 kilograms thanks to a new monocoque body that is 83 percent aluminium.
And even though it's still relatively big-boned, the new Discovery whips around town with agility and grace, its ride is smooth and it sports a sophisticated look that makes it feel as at-home on unsealed country roads as it is on the mean streets of Herne Bay. Not to mention the fact that a 360-degree camera and ingenious parking assist feature make this car a breeze to park — even in the heart of the city.
The luxurious interior, with features like an infotainment touchscreen, heated seats (in every row), stacks of USB ports and a Wi-Fi hotspot, is almost as impressive as the car's storage. It boasts 2,400 litres of load space, seven comfortable seats (the third row can be put up and down using the Land Rover InControl app), and an ample boot with the option of a pet ramp designed to get the family dog in and out with ease.
From its 'Automatic Terrain Response' that makes driving on unpredictable ground a breeze, to the way the Discovery meets the demands of family life, this SUV is, as Miss Duncan discovers, capable of handling anything.