There are some series that we all know about. Game of Thrones (let's not even talk about the final episode); The Wire (I tried but it felt like it was trying harder); Mad Men (the series that launched millions of pocket handkerchiefs and whiskey addictions); and the Coronavirus breakout hit Tiger King. There are also some hidden treasures that have slipped beneath the Zeitgeist radar. Here's our mix of the familiar (hello Ross and Rachel) and some hidden gems.
Seinfeld– 9 seasons
The long-running show about nothing is 30 years old and looks it, but still manages to deliver abdominal crushing laughs with its original take on the sitcom format. The quintessentially New York series (filmed in LA) starred comedian Jerry Seinfeld, Jason Alexander as a stand-in for co-creator Larry David with the character of George Costanza, Julia Louis Dreyfus as television's first truly independent, can't dance for sh*t woman, Elaine George and quirky neighbour Kramer played with energetic intensity by Michael Richards. From 1994 to 1998 it was a monumental hit, and declared by the US TV Guide as the greatest television show of all time. Episodes such as The Soup Nazi and The Puffy Shirt continue to deliver uncomfortable laughing fits.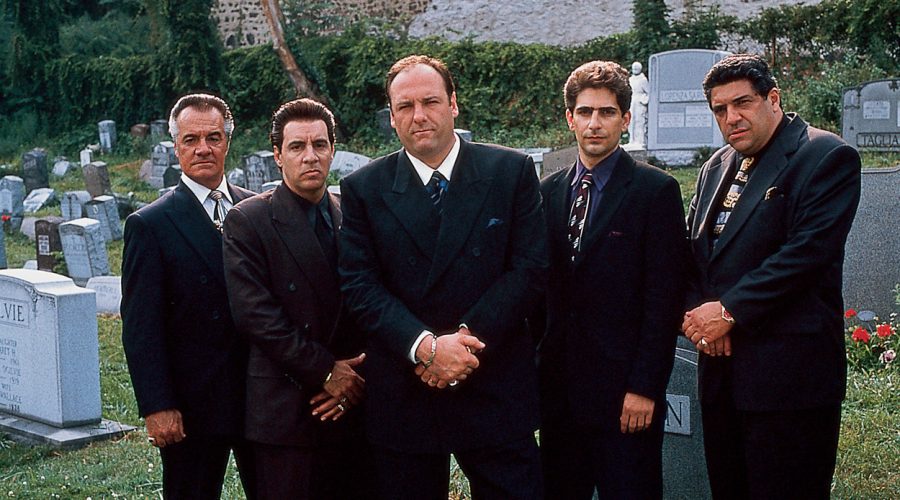 Sopranos – 6 seasons
Before Downton Abbey, Game of Thrones and Big Little Lies brought Hollywood production values to ever-expanding small screen, it was The Sopranos that elevated the standard of television drama from 1999 to 2007. Writer and producer David Chase, along with the brilliant James Ganodlifini as Tony Soprano, used the mafia setting to tell bigger, symbolic stories. Immerse yourself in the cinematic sweep of hits, family feuds and grittiness. The final episode of Season four, Whitecaps, featuring Soprano and his wife Carmela (Edie Falco) taking marital bickering to new levels remains just as powerful today.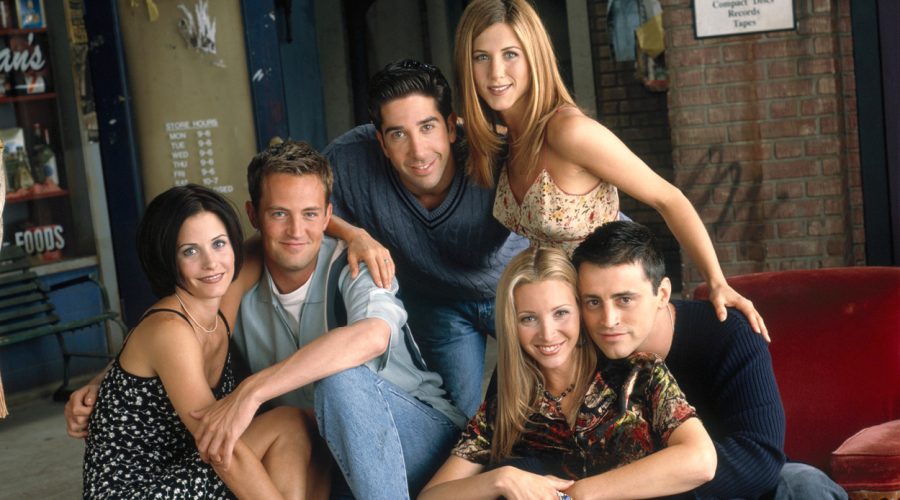 Friends — 10 Seasons
The nienties sitcom staple is enjoying a Renaissance with Millenials who don't understand the agony of maintaining a 'Rachel' haircut. Hanging out with Joey, Monica, Phoebe, Ross, Chandler and Rachel at Central Perk offers strange comfort in even stranger times.
Some of the jokes haven't aged well (Monica in fat suits and Kathleen Turner as Chandler's transexual parent) but plenty of charm remains. And for God's sake, they were on a break!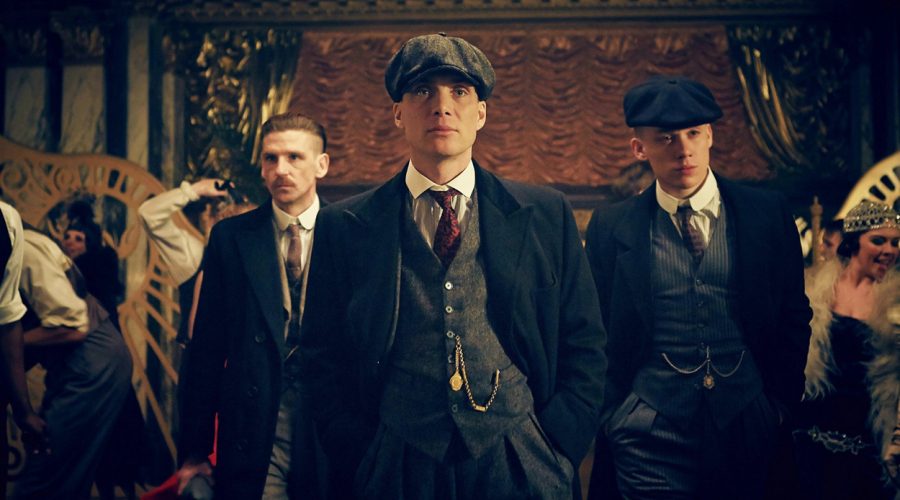 Peaky Blinders — 5 seasons
Birmingham in 1919 looks like a hipster paradise with all of the waistcoats, floppy hats and flannel pants but the brutal violence adds a certain edge. Cillian Murphy is strangely seductive as gang leader Thomas Shelby, who has to deal with rivals and the corrupt police. Strong female characters and a soundtrack with Nick Cave, Arctic Monkeys and PJ Harvey keeps you glued to the television.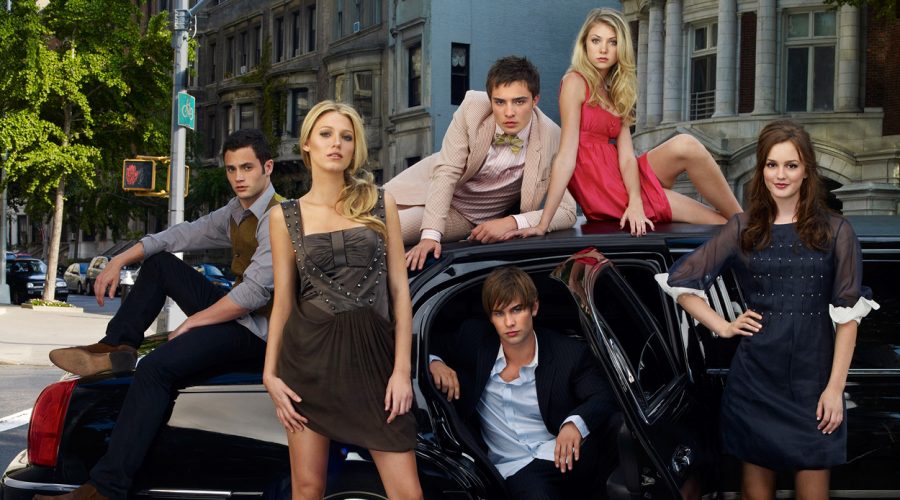 Gossip Girl — 6 seasons
Before Blake Lively was making questionable film choices as Mrs Ryan Reynolds and Penn Badgley was stalking up a storm in You, they were serving debaucherous teen glamour in Gossip Girl. The catfights, the alice bands, the parties and love triangles requiring a white board made it highly enjoyable nonsense. It was like Beverly Hills 90210 with social media. In the end it doesn't matter who Gossip Girl was, (the ending was a bit weird) because the fun came from partying with Chuck, Blair and Serena on the Upper East Side.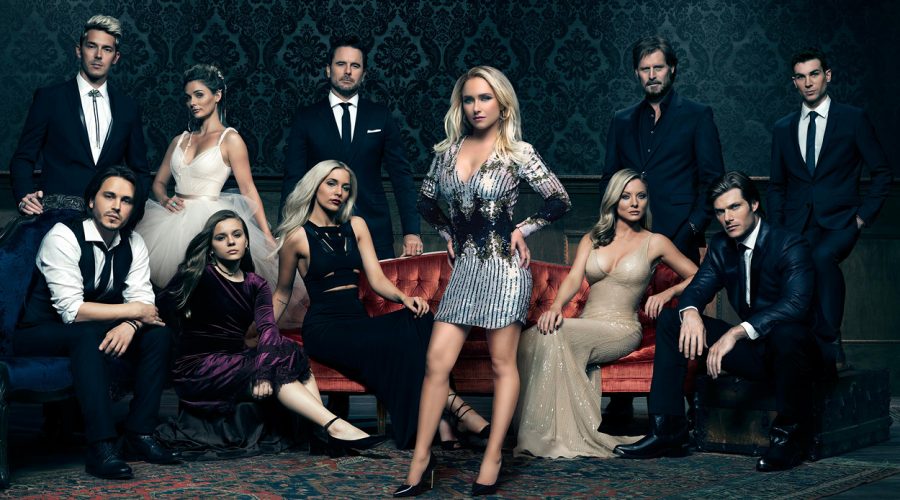 Nashville — 6 seasons
Imagine Taylor Swift taking on Dolly Parton or Carrie Underwood vs. Reba McIntyre in this soupe-up, sing-a-long soap opera set in the home of country music. At the show's heart is Connie Britton as Rayna Jaymes who is slowly being rattled of her throne as the queen of country music by rising star Juliette Barnes (Hayden Pantierre). The love stories alone are sadder than a country song.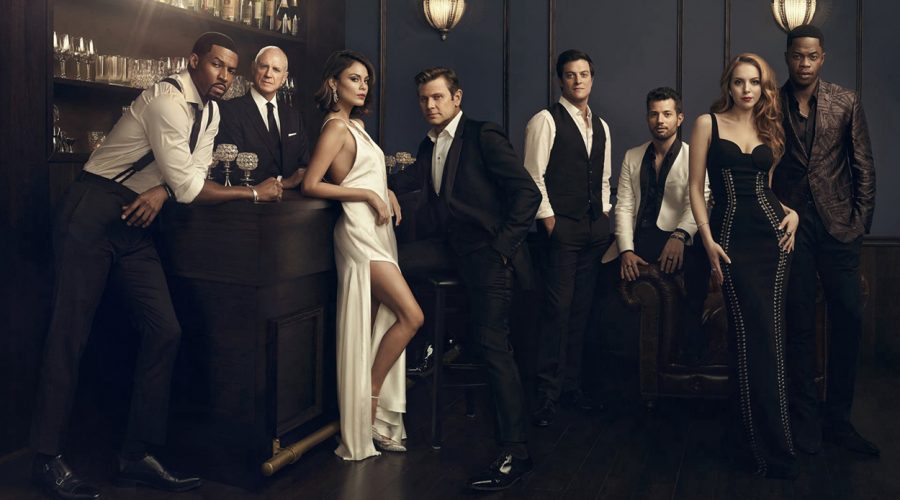 Dynasty — 3 seasons
Nothing can top the original television series with Joan Collins and Linda Evans but this reboot has its own camp charm with former Melrose Place heartthrob Grant show as tycoon Blake Carrington. Elizabeth Gillie as Fallon takes centre stage with the usual feuds, threats of disinheritance and bonking of the chauffeur. Season 3 just landed so prepare to cluctch your pearls.
Black Monday — 2 seasons
With season two now airing, it's the perfect time to catch up with Black Monday, which makes fun of 80s fashion while wittily skewering the greed is good approach of New York's Wall Street. A stellar cast including Don Cheadle, Regina King and Andrew Rannells adds gravitas to the comedy. Popped polo shirts, denim jackets and more hairspray than a Miss Universe pageant offer us much laughs as the script. Season one is the lead up to the stock market crash of October 19, 1987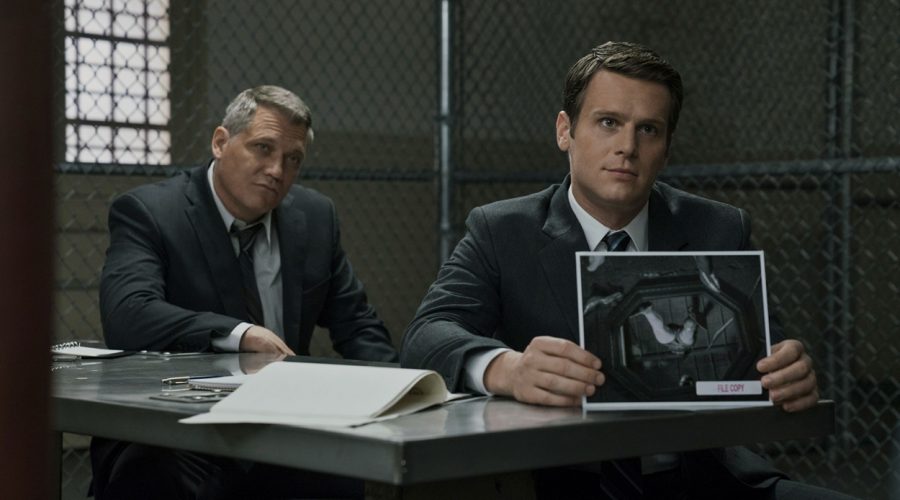 Mindhunter — 2 seasons
This David Fincher drama set in the world of the FBI stars Jonathan Groff as Agent Holden Ford, tackling criminal behaviour in the seventies and eighties. The first season was adapted from John Douglas's best seller, with the second season looking at the Atlanta child murders from 1971 to 1981. The mood is dark, sometimes depressing and highly-addictive. Season 3 has been put on hold indefinitely so make the most of these masterpieces.