We've been fans of Blunt umbrellas for as long as we can remember. They seem to be the only brand that stands the test of time (or those brutal waterfront winds), and with total honesty, they've become somewhat of a status symbol among those traipsing their way around town.
Blunt's latest collaboration with artist Otis Frizzell brings us joy. With a super-cute pattern designed especially for the occasion and bright enough to keep the rain clouds away, it is a limited-edition umbrella that we think simply everyone needs to have.
While the pattern is bespoke and incredibly cool, the meaning behind the collaboration has us sold. Frizzell created the special pattern especially for Cure Kids, where proceeds from each purchase go directly towards the charity. It was in this collaboration too that 14-year-old Eva Mitchell served as the muse, someone who has spent her life around Cure Kids.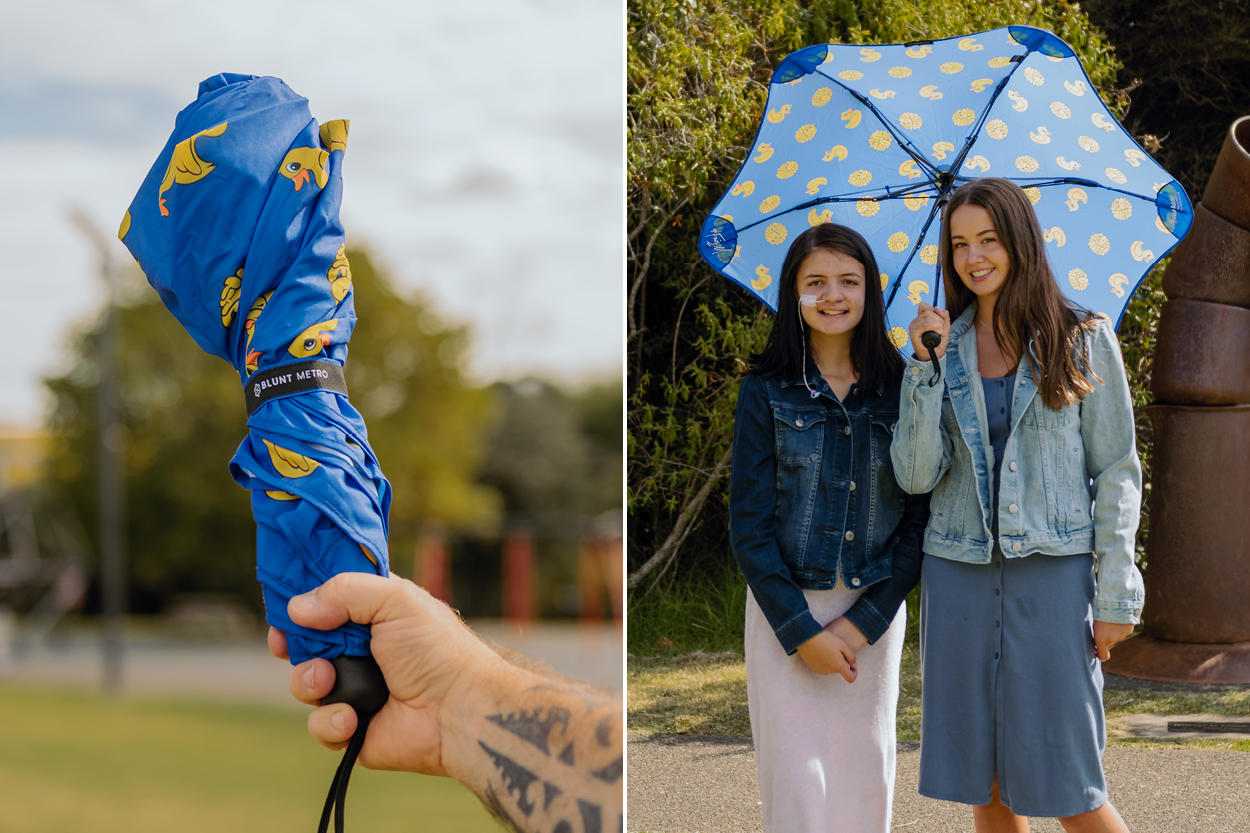 Born with only half a diaphragm, Mitchell lives with gastrointestinal failure and Methicillin-resistant Staphylococcus aureus (MRSA). Only given a 10% chance of surviving birth and spending time in and out of intensive care for most of her life, Mitchell's strength and resilience have made her a recognisable and admirable face amongst New Zealanders.
It's collaborations like this one with Blunt and Otis Frizzell that make the work of Cure Kids possible, which has genuinely given Mitchell a new lease on life — one that has enabled her to enjoy her childhood while managing her illness.
"It gives hope to kids like me – not just that we might find a cure for our conditions, but that our treatments will improve and that people will have more understanding of how they can help," she shares.
The limited-edition BLUNT x Otis umbrella is available online at ShopGood, an online shopping platform that's all about doing good, for $129, with $20 from each purchase going towards Cure Kids. Shipping is free, thanks to support from Aramex.