Marlon James has been widely discussed amongst literary circles for quite some time now, but it wasn't until his latest book Black Leopard, Red Wolf, that his name was propelled to one of household status. And yet, while he is becoming more well known by the day, James is still very much in the beginnings of what we suspect to be a long and successful career in the writing biz. Big things are happening but, undoubtedly, even bigger things are to come, and so we deem it wholly necessary to knight the pensmith with the coveted title of Author To Know — the fourth in our Author To Know series and, incidentally, the first male.
Now an acclaimed novelist and a professor of literature and creative writing at Macalester College in Minnesota, James is a recognised talent. And yet, unlike our previous Authors To Know, this feature on Marlon James doesn't discuss an early acquiring of literary fame. He wasn't scouted when young, he wasn't snapped up by his local newspapers and he wasn't awarded coveted accolades and awards early on his career. In fact, James' first book, John Crow's Devil, was rejected by publishers on 78 different occasions. Instead, James youth was spent in his birth country of Jamaica, suppressing his homosexuality via a newfound relationship with the church.
Considering that he was born in 1970 in Kingston, much of James' material is influenced by his homeplace, and its rampant homophobic culture — sex between men is illegal in Jamaica and, while the laws are rarely enforced, homophobia-related violence is still widespread.
His first novel, the previously mentioned John Crow's Devil, focuses on a biblical struggle in the fictional, remote Jamaican village of Gibbeah in 1957. The writings are mythical, with curses and fantastical beasts, but the two preachers vying for leadership both harbour very real sexual secrets. The prose is stark, confronting and often violent, and yet, despite the book's initial rejection by publishers, it eventually found its place in the literary world. The debut even incited a few praising reviews from notable publications. The New York Times, for example, noted how James writes with "assurance and control," while The Independent stated that it "at times" has "real vigour and energy."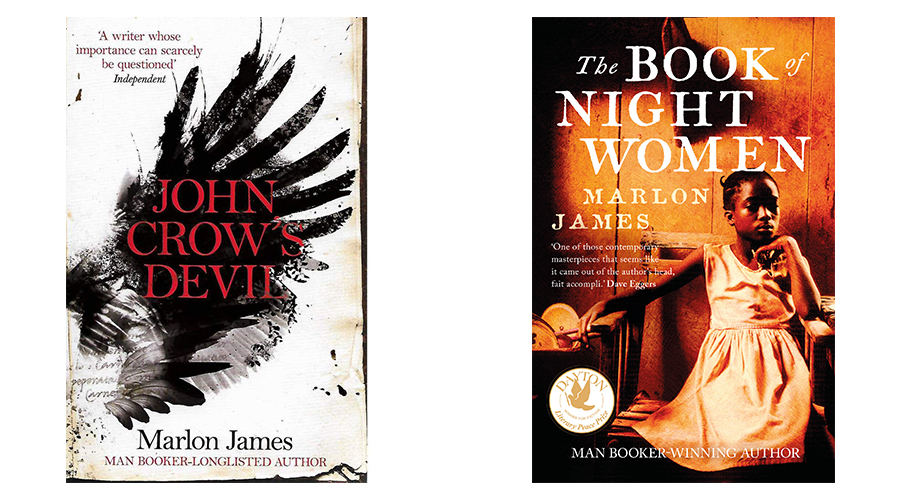 His 2009 follow up, The Book of Night Women, is a story written in the same challenging but compelling vein. In fact, it has been described by The New York Times as "both beautifully written and devastating." The piece tells the story of Lilith, a girl born into slavery on an early 19th Century, Jamaican plantation, and follows her as she becomes part of a revolt. Even more confronting than James' previous works, The Book of Night Women paints gruesome and vivid images. It is disturbing but compulsively readable — described by The Independent as containing an "epic narrative" and by the Washington Post as having a "vibrant, violent plot," with text that is like "an explosion of poetry".
It wasn't until his third novel, the 2014-released A Brief History of Seven Killings, that James won his first major accolade. A tale that went on to win the Man Booker Prize, A Brief History tells a fictional story based on the attempted assassination of Bob Marley, in Jamaica in the 70s and early-80s. The sprawling novel covers seven separate narratives, each densely packed with gang crime, CIA interference, drug abuse and violent murders. It is complex and, thanks to its multiple narratives and dark content, far more difficult to read than James' previous two endeavours.
But it seems those who take the time to invest in the novel will be rewarded greatly, and the book has been applauded by numerous critics. It made Huffpost's Best Books Of 2014 list, was recognised by The Conversation as being "exciting" and "important", and was described by the New York Times as "epic in every sense of that word: sweeping, mythic, over-the-top, colossal and dizzyingly complex."
With James, it's clear that his skills become more honed with each piece he writes, and every new book is better received than the last. This couldn't have been made clearer when, in February of this year, he released his latest novel, Black Leopard, Red Wolf. The first volume in a fantasy trilogy, BLRW draws on African mythology and history to result in a story described by James himself as an "African Game of Thrones."
It follows Tracker, a hunter who is renowned far and wide for his skills, as he is assigned a job to find a missing child. Despite his tendency to work alone, this time Tracker joins forces with a group of eight assorted characters — a hodgepodge of fantastical creatures, including a shape-shifting hunter, a giant and a centuries-old witch — to navigate ancient cities to find the boy, escaping the clutches of a few deadly beasts along the way.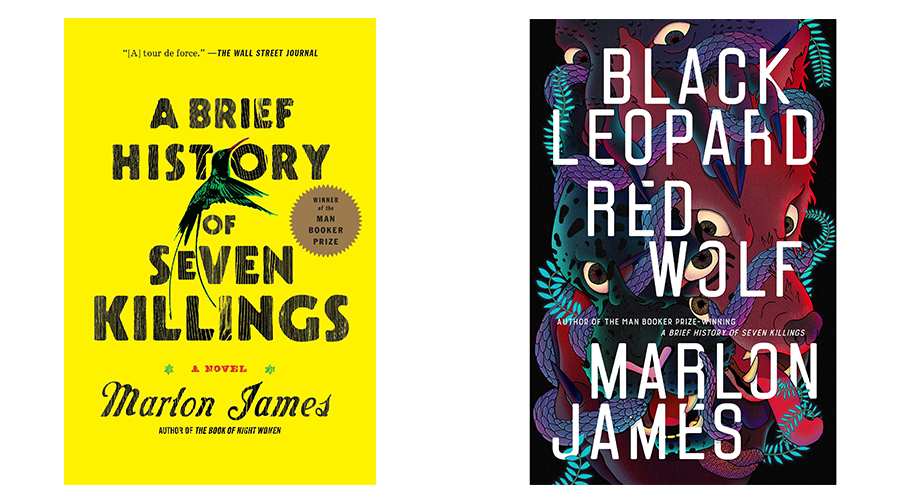 The book, to use an overused but entirely fitting cliché, was a roaring success. Immediately after its release, it was described by GQ as "a rare novel that arrives practically destined to be a cultural touchstone for years to come," while a journalist at The Irish Times dubbed it "one of the bravest and boldest pieces of contemporary fiction" she had read in years. Even Rolling Stone referred to the book as "a stunning, word-drunk take on sword-and-sorcery sagas," later going on to say how "you could not ask for a better, more tantalizing franchise firestarter." So compelling is the storyline, in fact, that the film rights have been snapped up by Black Panther's Michael B. Jordan, with James set to serve as executive producer for the project.
James clearly has a tantalising future ahead of him. He's currently plotting the second in the trilogy — which will apparently follow a witch from the first book — while continuing his teachings in English and creative writing. For the UK's Channel 4, he has written a TV pilot about a former Scotland Yard detective who returns to her home country of Jamaica. The show is still yet to be green-lighted, and little is known about what we can expect if it is, but if his previous work is proof of anything, it's that James has a penchant for keeping people on their toes, and is unlikely to follow any conventional path.
Really, it should come as no surprise that James is in the midst of being catapulted to literary fame. The fantasy novelist pulls from folklore, fables and history with great bravura, shining a light on cultures and traditions that the majority are not overly familiar with — but, by now, really should be. His novels defy generic genre titles via a whole new realm of fantasy, and his unique tone — not always easy to read but yet consistently impossible to turn away from — is almost addictive. It's this risk-taking and brashness, his depiction of homosexuality and religion, that make him entirely unique and profound as a writer. He is almost as intriguingly mythical as the characters that he creates. A writer, we think, that you would do well to keep your eye on — we're forecasting great things.