Author, journalist, podcaster, broadcaster — Elizabeth Day, the latest name we're highlighting as part of our Author To Know series, sure is a media force to be reckoned with. Admittedly, the previous two names we've focused upon (Yiyun Li, Juliet Escoria) have been a little on the lesser known side compared to Day, but given her remarkable rise to the literary top — and overflowing resumé — we thought it prime time we gave this writer a mention.
In fact, overflowing resumé is putting it mildly. Day is currently a columnist for British magazine You, the supplement that comes with the Mail on Sunday, a contributing editor for Harper's Bazaar and a well-received feature writer for a wide array of publications, including Vogue, The Times, New York Magazine, The Guardian, Elle, The Telegraph and Grazia — to name but a few. In addition to this, the wordsmith has also lent her talents to four, award-winning novels, a memoir and a chart-topping podcast, How To Fail With Elizabeth Day.
Growing up in Northern Ireland, it was an unbridled passion for writing that led to Day becoming a columnist for the Derry Journal at the mere age of 12. It was this tenure at the local newspaper that lit the spark on a decades-long career in journalism, where she would flit between prominent UK papers and leave her mark upon each. During her time as a news reporter for The Sunday Telegraph, for example, her penmanship resulted in a collection of the Young Journalist of the Year Award at the 2004 British Press Awards. It was a taste of what was to come, undeniably, for the young journo went on to also receive verbal praise during the 2012 UK Press Awards, and numerous accolades for her turn as an author.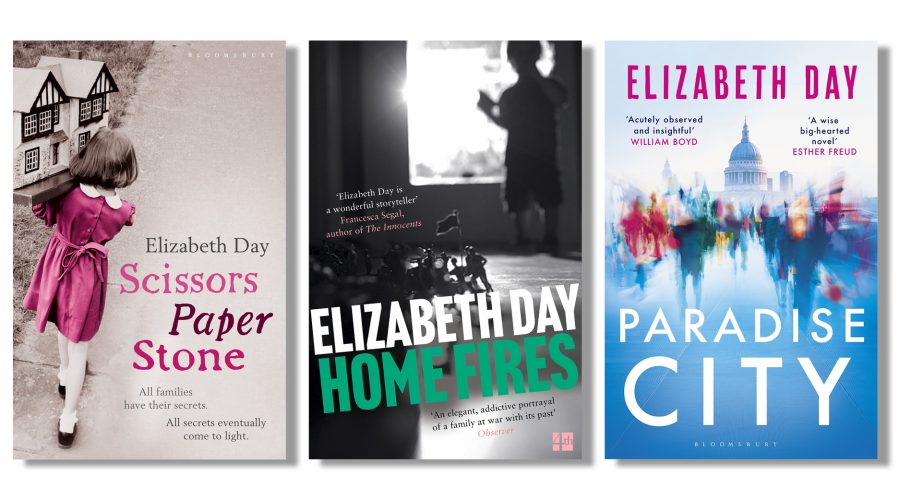 Day's first foray into books began in 2011, with her novel, Scissors, Paper, Stone, a frank story surrounding troubled family relations. Criticised by The Independent yet still called a "brave and thoughtful book" all in the same piece, and described by The Guardian as both "scrupulously written, impeccably structured" and also as writing that disengages the reader while being overly earnest and self-conscious in places, the jury remained out on the writer's debut. And yet, it still won a Betty Trask Award for first novels by authors under the age of 35.
Day wasn't hindered by her mixed reviews, and barrelled forward into what would be her 2013 and 2015 follow-ups, Home Fires and Paradise City, respectively. Her succeeding works — two novels completely different from her first, and from each other — were with met with much wider acclaim. Home Fires was an unexpected delving into the First World War, a tale of two female characters navigating the aftermath of the war, which led to an Observer Book of the Year award. While Paradise City, a gripping read exploring love, failure, death, and responsibility via a medley of characters, was named People magazine's Book of the Week and received critical acclaim from notable publications, including The New York Times and The Guardian.
Her fourth and final (as of yet) novel The Party was released in 2017. The book — described by The Evening Standard as "sharply observant" and The Irish Times as "complex, intelligent and funny" — traverses social order in modern-day England. Proving that Day gets better with each literary child she births, her fourth works went on to become an Amazon bestseller and a Richard and Judy Summer Book Club pick — alongside being considered for a TV adaptation.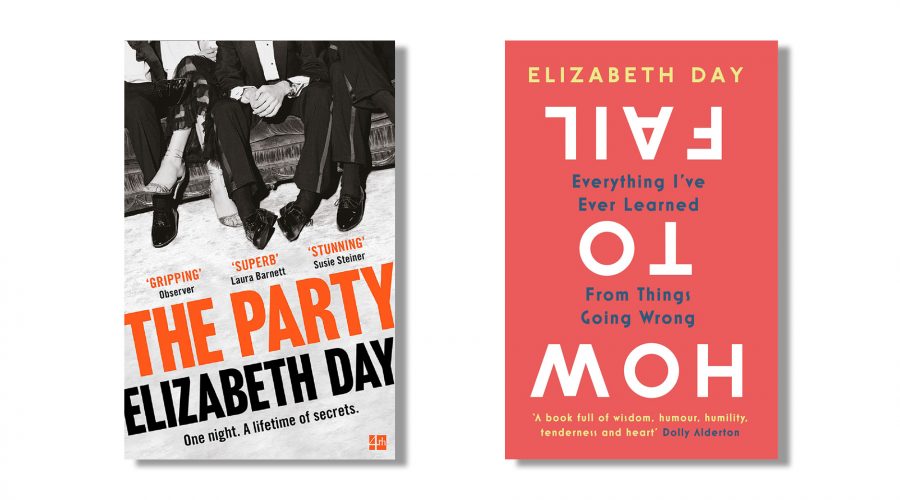 Yet all that considered, it wasn't until this year's April release of her funnily blunt memoir, How To Fail: Everything I've Ever Learned From Things Going Wrong, that Elizabeth Day really began making her voice known. The book is based on her acclaimed podcast, How To Fail — a weekly discussion with celebrities about what they did when things didn't go right in their lives — and covers, amongst other things, Day's divorce to BBC News journalist Kamal Ahmed. It is a memoir already commended far and wide thanks to its ability to normalise failure, previously predicted by The Irish Times to be "wildly popular" and since described by Stylist as "remarkably honest", alongside being a Sunday Times Top 5 bestseller.
A creative talent who seemingly won't stop until she tries her hand at every form of written prose, Day is the multi-hyphenate who not only entertains via her imaginative, written stories, but one who also teaches, counsels and motivates with her foray into non-fiction — something that is a true testament to her skill as a writer.