This year, we suggest you avoid the expected and forgo the red roses in favour of something a little more remarkable — and suited to the receiver's personality. Are they partial to a more classic style, à la Femme Fleur? Or something more modern, like Kensal's wild and colourful bouquets? Nevertheless, we've whittled it down to eight floral visionaries that will ensure 2022's Valentine's Day will be a memorable one.
Floralcentric
The brainchild of mother-daughter duo Michele Coomey and Ainsley Henry, Floralcentric offers fresh and everlasting flowers from their uptown Auckland studio. The duos bouquets and installations are contemporary, cool and tailored to each client's unique personal style. Alongside bouquets, Floralcentric also offers a range of gifts — from Lex Pott twisted candles to exclusive ceramics by Auckland-based artist Mark Coomey.
Blush Flowers
Crowned the Best Florist in our 2021 Denizen Everyday Heroes, Kelly Karam has forged a pioneering path in the flower-arranging game with Blush, going beyond the average, paper-wrapped bunch. Opt for one of Blush's unique carrier bunches — available in an easy-to-carry contraption with handles instead of the usual paper wrapping.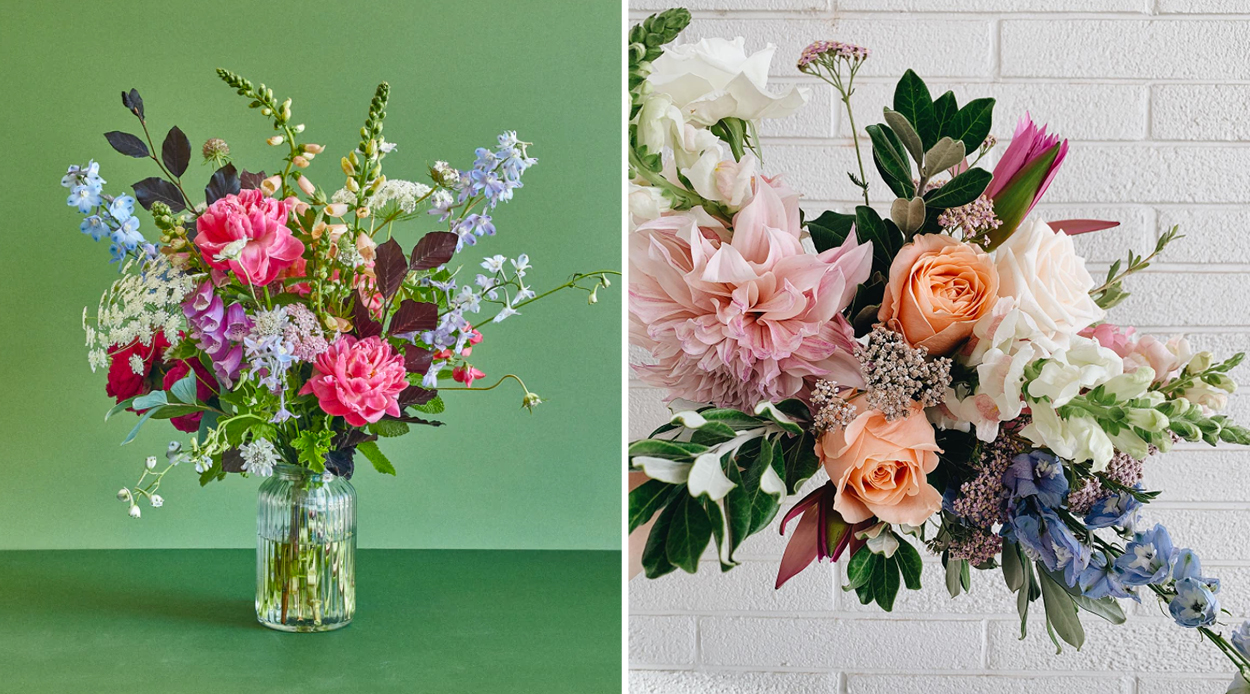 Kensal Flower Studio
After spending five magical years working at London's Scarlet and Violet, Liv Wakem moved home to New Zealand to start Kensal Floral Studio in 2018. Located in the heart of Kingsland and complete with a coffee station operated by Crumb, Kensal offers bespoke arrangements in their signature wild, colourful style. Kensal's Valentine's Day bunches are strictly limited this year so we would recommend getting in quick to secure yours in time for the big day.

Rose Tinted Flowers
Inspired by her florist mother, Rosie Holt started Rose Tinted Flowers in 2015 and it has since grown a reputation for creating some of the dreamiest bouquets in town. Aside from creating beautiful arrangements, Rose Tinted Flowers also has a strong focus on reducing the waste that comes with the industry, opting for locally grown florals and replacing standard materials such as floral foam with natural alternatives.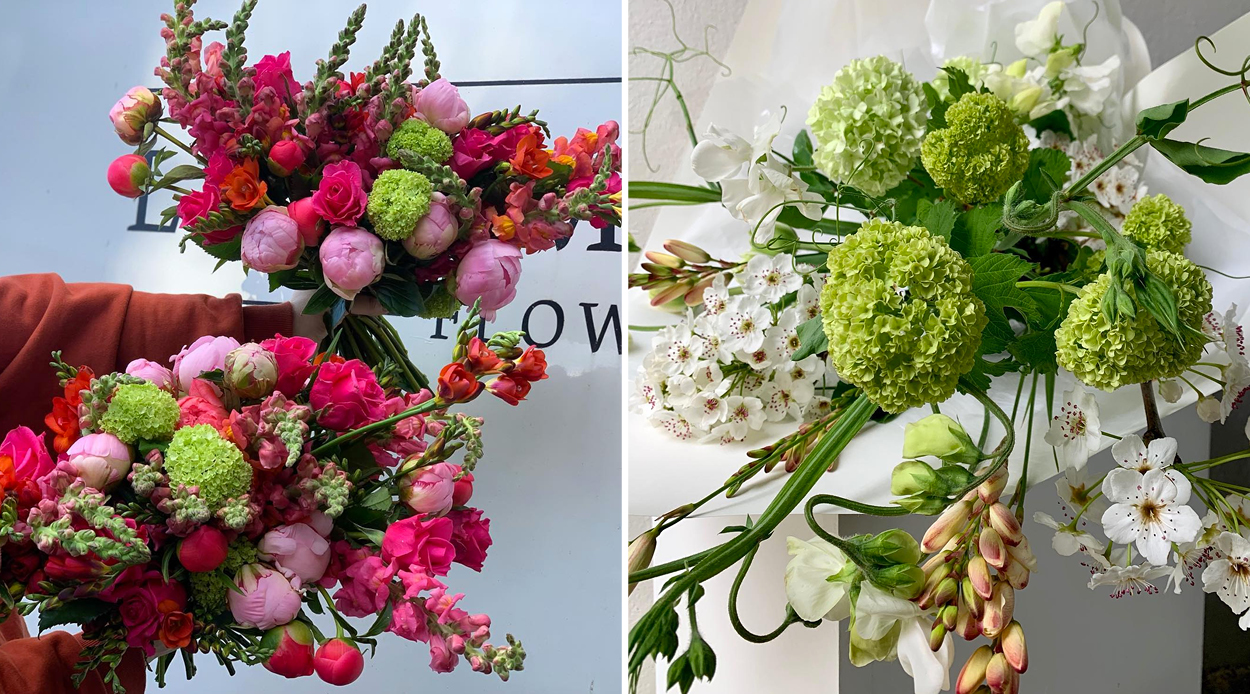 La Femme Fleur
This moveable feast of the floral kind is the brainchild of Millie Austin, who you'll often find posted up in her flower truck at her usual stomping ground in Cox's Bay, Westmere. Her stunning bouquets are fanciful and romantic, and will never disappoint. Alongside bouquets, Austin also offers a floral subscription service for those who simply must have fresh flowers in their home all the time — far beyond V. Day. Choose your preferred colour, consistency and duration, and beautiful blooms will be delivered to your door for as long as you desire.
Isadia Floral
Talented florist Isabel Johnston first started in the industry around eight years ago, and quickly built up a reputation for her signature, naturalistic designs. Johnston founded Isadia Floral with co-florist Lydia Reusser in November 2020, and together the duo offers retail bouquets and subscription flowers, personalised in-home and workspace styling, and flowers for weddings and events. For each occasion, including Valentine's Day, they incorporate foraged plants and sourced flowers in unstructured yet elegant bouquets.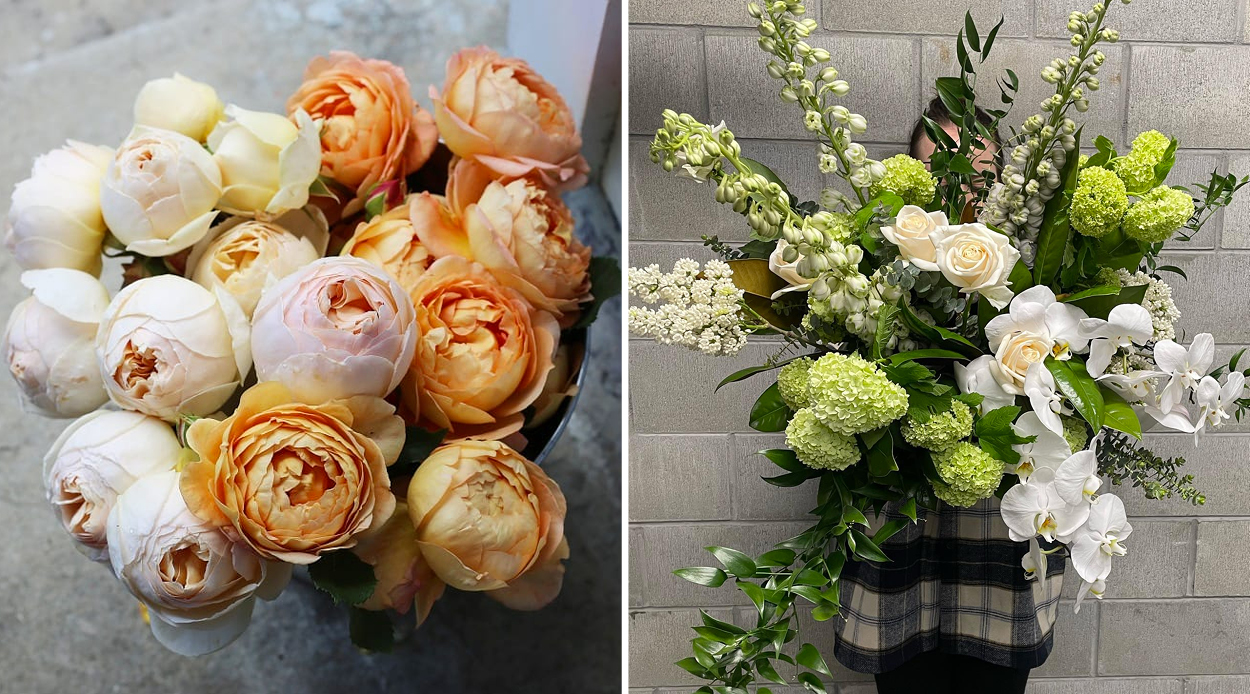 Where Rosemary Grows
Creating whimsical and unique floral arrangements, Anna Dobson started Where Rosemary Grows after a life-long love for floristry. Now, she actually grows most of her own flowers in her small Auckland cutting garden and only sources when she has to from a select few local growers. Her beautiful blooms are grown without chemical sprays and only with natural fertilisers, and her aesthetic reflects the naturalism of her process — perfectly romantic for the day of love.
The Botanist
For big, bouncing bouquets (and equally swoon-worthy dried arrangements), look no further than The Botanist. With a focus on foliage to create eye-catching bunches with depth, The Botanist's florists are experts when it comes to crafting unconventional and undeniably beautiful flowers to cherish — and will make any recipient feel special.