The world of fashion flips and flirts with one trend after another, yet there are some select items that remain above the fray and offer an eternal style go-to. The crisp white shirt is one of those rare enigmas and is therefore essential to every woman's wardrobe. Not only does it pair perfectly with almost anything, but it also serves an array of different purposes, depending on how you wear it.
This sartorial delight is simple but never basic. As part of its versatility, it offers either a sense of serenity, or a suggestion of power, to the overall aesthetic of the outfit. Let's look deeper at some of the many ways you can play with these two faces of the timeless white shirt staple.
The Classic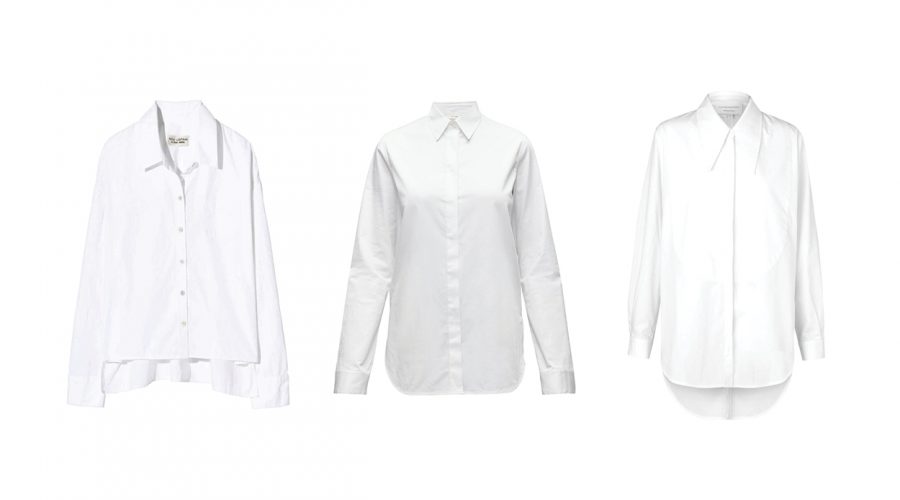 Sporting a prominent collar and puffed sleeves, the classic white shirt can be casual, or help to dress up an outfit. With top buttons undone and sleeves elegantly rolled up, over a casual denim blue jean, your look attains the ultimate in smart-casual confidence. For more formal attire, button it to the top with chic retro-cool, keep your cuffs crisp and allow the strong silhouette do the talking.
Sleek and Refined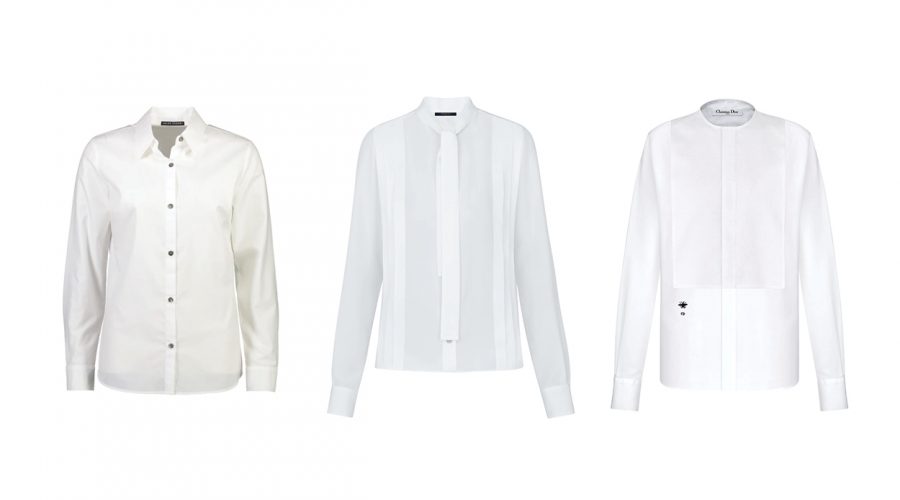 Straying from the formality of the highly-tailored white shirt, is the look that is more relaxed but still full of subtle sizzle. The shoulders are smoothed out, there's less emphasis on symmetrical collars, and the style has a modern edge that dares the conventions to keep up. This design pairs especially well with fitted, tapered pants.
Feminine Flair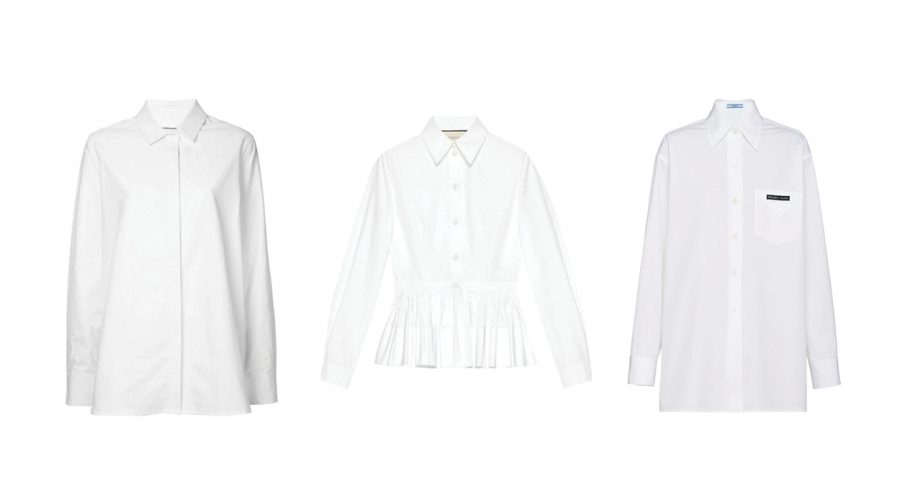 Highlighting the artistic curve of the hips, while bringing in the stitching to create a flattering, more pinched-in visual line around the waist, these white shirts emphasise the beauty of the feminine shape. Tucked in or not, this shirt enhances both skirt and pants. The slim-fitting arms contrast with the classic collars and put your inner preppiness beyond doubt.