In December last year designer Virgil Abloh, who rose to fame on the back of urban-inspired clothing with his label Off-White, declared that streetwear was over and tailoring would triumphantly return but a lot can happen in three months. The attraction of wearing comfortable and stylish sweatpants and hoodies is not going to disappear when we return to working in offices. Fortunately, the monolithic Italian menswear brand Zegna is prepared.
While Zegna continues to produce some of the finest suits for people who refuse to acknowledge casual Fridays, they have also released a collection of luxury leisure wear for those of us happy to never see an ironing board again.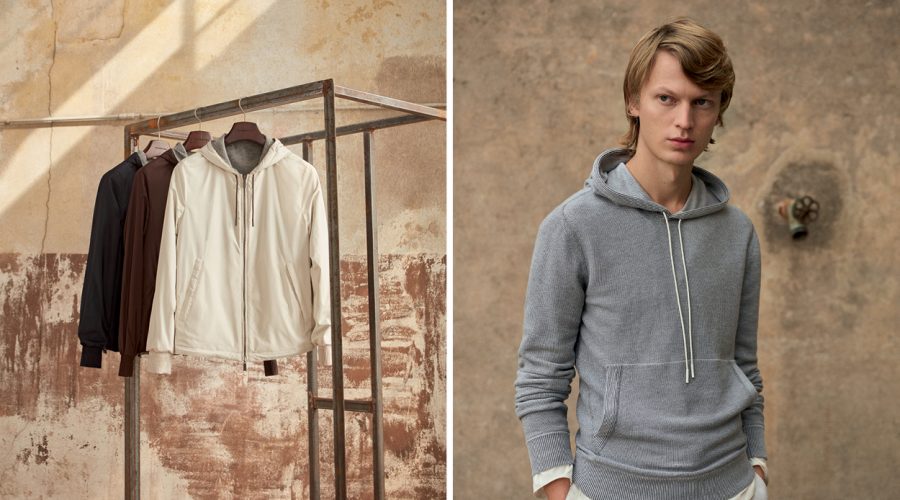 Under the watchful eye of artistic director Alessandro Sartori, Zegna is producing a range of elevated basics that work Monday to Sunday, from the office to home and from dictating in your car to a relaxed dinner date. Sartori's familiarity with casual codes was honed during his tenure overseeing the Z Zegna collections, before taking the creative reins of the entire company. 
The luxury leisurewear collection first launched in 2018, taking inspiration from Oasi Zegna, the eco-museum developed by the Zegna family in Italy but today also fits in with the evolving brand's forward approach towards masculinity.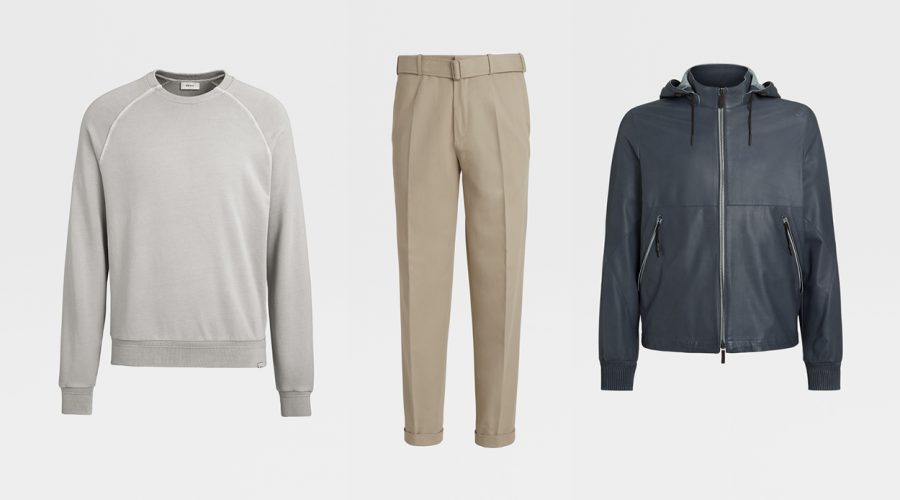 "Masculinity is a state of mind, not a set of given rules," the company's manifesto says. "One thing does not make a man. Men have been learning that love is strength, kindness is power, openness is freedom. At Zegna men get undressed to be dressed, daring to bare their distinctive selves."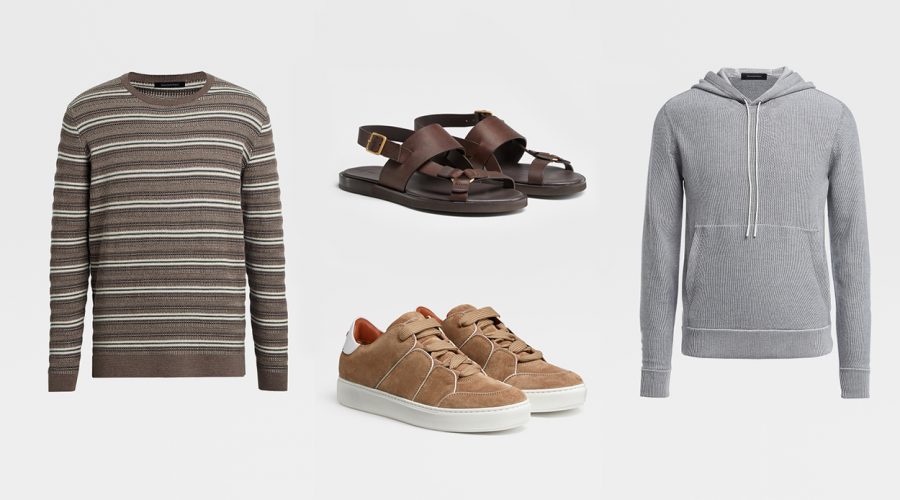 There's no better way to do that, than in deceptively simple sweatshirts using the finest Merino wools (the Zegna family own farms in New Zealand and Australia), calfskin leather jackets with cashmere and silk lining along with creased cotton drawstring sweatpants? Streetwear hasn't died, it just got an upgrade.