It's hardly surprising that the tireless search for trousers that offer comfort and confidence, with more than a soupçon of style, ends for many women with Helen Cherry. After scanning countless racks, the classic approach and subtle detailing of Cherry's trousers offer enormous relief.
For more than 30 years the accomplished Cherry has been refining her signature style, and trousers have always been a key part of her aesthetic arsenal.
"I have always felt incredibly at home in trousers," Cherry says. "They're sexy. For me there is nothing more satisfying than having trousers that can empower you at the office and then take you out to dinner or even a black tie affair by mixing up your shoes and accessories. It's that Yves Saint Laurent Le Smoking approach to dressing."
Women such as Katharine Hepburn, Ingrid Bergman, American Gigolo-era Lauren Hutton and contemporary style icon Caroline de Maigret all validate Cherry's approach but the proof is in the pants, or trousers.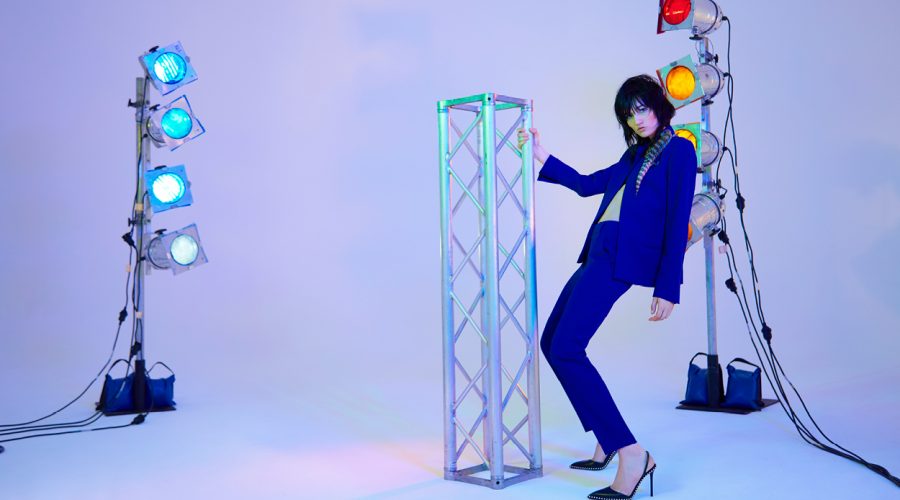 "You can call them either pants or trousers but for me pants are a bit more casual while trousers are tailored," she says. "I've always leaned towards a more tailored approach, even when I'm doing styles that aren't trousers."
For Cherry the most important factor with trousers is the fit and the cut. To achieve a variety of styles that suit a wide range of customers, the detail-oriented designer creates all of her pieces on a size 10 fit model.
"We fit everything on her but I'm a very pragmatic designer. Everyone tries the samples on. I have a very different body shape to the fit model, having a more athletic frame with slim hips. I'm mindful that women are not all one size and shape and make sure that I accommodate that."
Almost as important as the fit and cut is the fabrication, with the designer rejecting plenty of rolls of fabric on the journey to achieving a flattering silhouette. "If they don't have the finish I'm after they're out," she says.
Once the cut and fabric are perfected, the trouser is fully realised. Cherry's highly sought after Cigarette Pant, sold since 2012, has gone on to become the designer's signature piece.
"We are constantly revisiting it and tweaking it. There is always a winter version in black Italian wool but over the years we have worked with mills in Italy to create other colours from red to cerulean blue."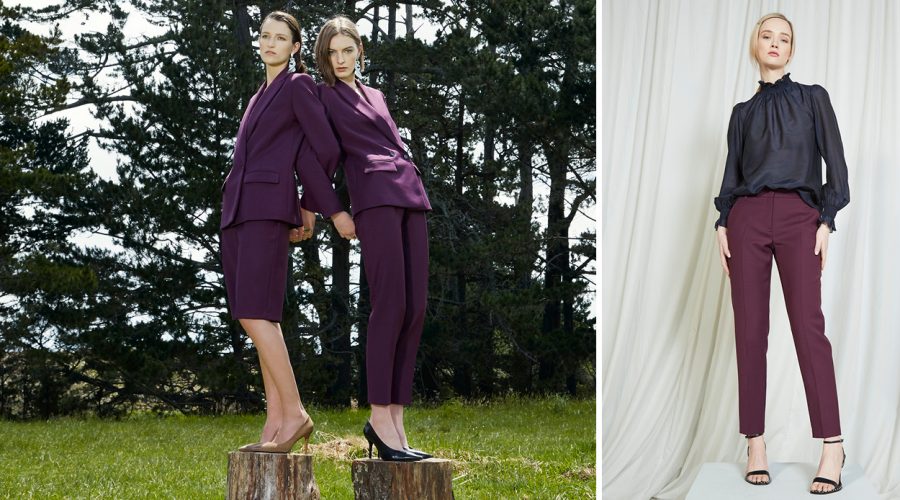 While the gentle tapering of the Cigarette Pant is almost universally popular, Cherry reiterates the importance of knowing what suits your shape and being cautious of new trends.
"If fashion is saying it's all about the wide trouser, that's great but be prepared to accept that a wide trouser just might not suit you."
To achieve the perfect trousers, Cherry incorporates many details invisible at a casual glance, to achieve effortless elegance. Considered darts and pleats, slanted pockets, varied linings, invisible ankle zips all come into play.
So which of these factors is most important when finding the trousers to transform your wardrobe?
"They're all equally important," Cherry says. "It's hard to say which combination creates what's right for a woman but you can be sure that when she puts on the pair of trousers that don't work, she will know."