The turbulence of this year has left no industry unscathed, whether that be hospitality, travel, beauty, the arts — or fashion. For some, it's brought into focus the delicate thread on which everything hangs, for others, the impossibility of continuing at the same rate that things have been going until now.
Fashion's reckoning had been occurring for some time within the sustainability and ethics sector. Ever since the 2013 Rana Plaza disaster, in which 1,134 people were killed in a garment factory collapse in Bangladesh, conversation, thought and action has been swirling around the churn of fast fashion and the relentless march of the seasonal fashion calendar. Most of the industry has a long way to go to address this.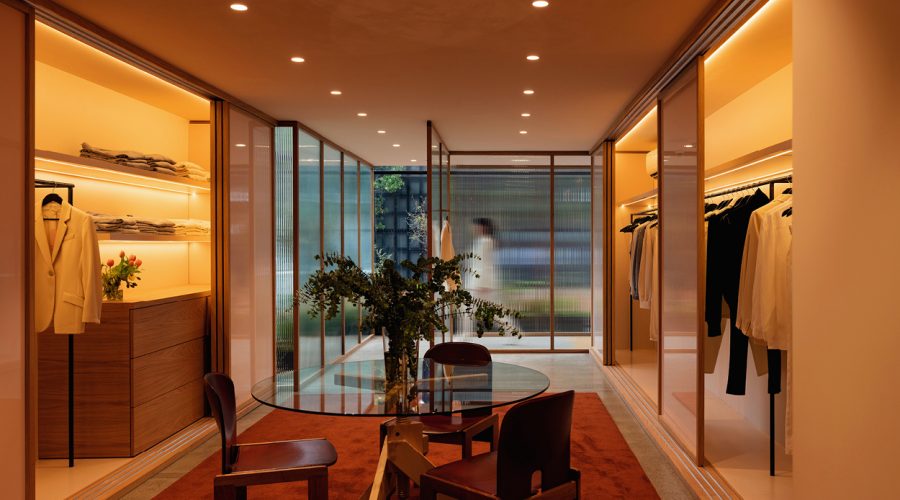 From the time she launched her label in 2016, Maggie Hewitt of Maggie Marilyn has made it her mission to prioritise manufacturing and retail practises that care for both the Earth and its inhabitants, and her methods have evolved with each new season. The latest evolution has come after a year of reflection for Hewitt, who announced this week that her label will no longer be stocked with wholesalers. Instead, it will be sold on a direct-to-consumer basis from maggiemarilyn.com, and the newly-unveiled flagship store in Britomart — designed by renowned interior designer Katie Lockhart, Hewitt intends for it to be the first of many stores around the world.
"Our purpose is to use fashion to create a better world. Our mission is to help transition the fashion industry to one that is transparent, circular, regenerative and inclusive," said Hewitt in a statement. "Our vision is for a healthy planet, empowered people and an economy that puts these things first."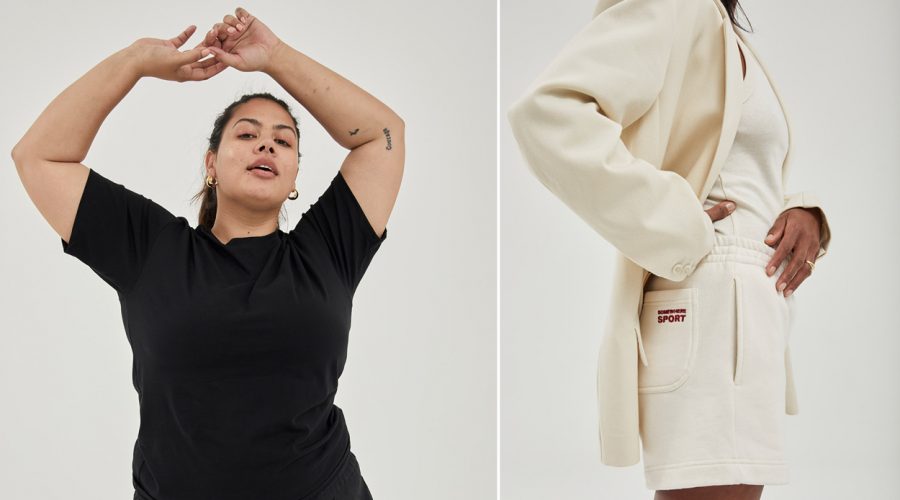 Moving away from the traditional, seasonal fashion calendar, Maggie Marilyn will now be released as 95 percent 'Somewhere' pieces — the brand's range of more affordable seasonless basics made with traceable fabrics — and 5 percent 'Forever' capsules, designed to reflect the whimsical and colourful aesthetic that drew many to the brand in the first place.
As part of this launch, Hewitt has released Somewhere Sport, a leisurewear range of track pants and shorts, crewneck sweaters, one shoulder singlets and more, all in-keeping with the ethos of traceability and circularity. Both ranges also have an extended size range, now available in sizes 6 to 20.
While Maggie Marilyn got its flying start selling through international e-tailers like Net-a-Porter, the goalposts have shifted and now it's about being sustainable in the original sense of the word — able to be maintained, long term. With a mission to use fashion to create a better world, Hewitt is well on her way with her latest venture.