Following the announcement of a long-awaited trans-Tasman bubble, you'd be hard-pressed to find a Kiwi who hasn't considered skipping across the ditch when it opens. The prospect of travelling beyond the bounds of our two wee islands is undeniably appealing, as much for the chance to see all the people we've missed as for the opportunity to immerse ourselves in something that feels new, whether that be food, culture or, indeed, shopping.
Recently, Louis Vuitton announced the opening of its exclusive pop-up at Australia's famous Pacific Fair shopping centre, and with it, the release of an exclusive new bag that is transporting us to one of our favourite places — Byron Bay. The 'Byron Bay' OnTheGo tote combines the square silhouette of that style with a Monogram Giant canvas, rendered in a deliciously summery pastel gradient, over which has been printed the name of the popular beachside town. From its woven raffia gussets to its specially-designed bag charm, the Byron Bay OnTheGo tote evokes the same kind of warm, by-the-sea vibe as its namesake, and will prove an eye-catching addition to anyone's collection.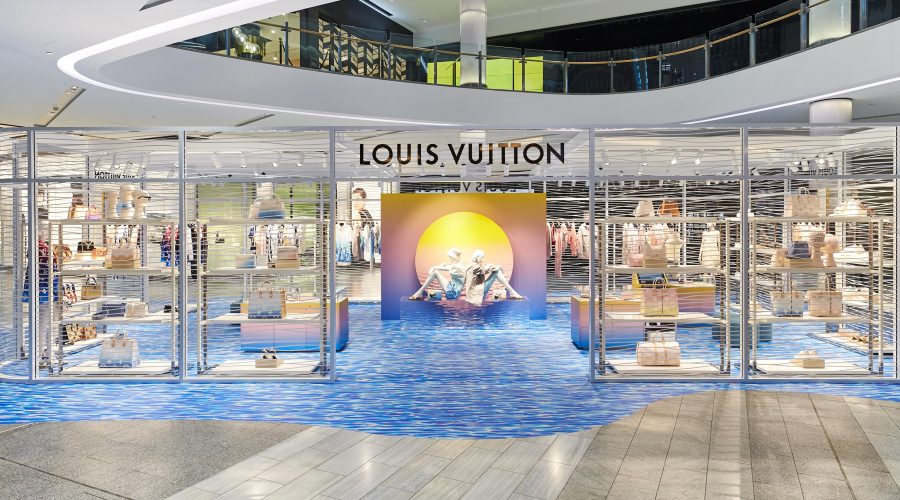 Part of Louis Vuitton's wider Summer 2021 collection (that saw the famous French house create a fantasy, summertime dreamscape with sorbet tones, relaxed silhouettes and beach-day accessories) this exclusive bag is only available from the Pacific Fair pop-up and has had its production limited to a run of 50. So whether you've already booked your flights or are still um-ing and ah-ing, the opportunity to snap up one of these rare beauties is making a trip to Australia feel all the more worth it.